Did you ever consider that owning a house and lot would make your life more convenient and comfortable? People buy house and lots to ensure their families have a safe and pleasant place to live in. It is a way to provide their loved ones with the comfort, protection, and peace of mind they deserve.
A house and lot is a long-term investment for any hardworking citizen, especially for couples who are just planning to start a family or for the keen Overseas Filipino Workers (OFWs). 
Purchasing a house and lot might feel a little overwhelming. For one, there are tons of factors that you need to consider, especially for first-time homebuyers. 
But for any type of buyer, it is safe to start with the location. 
Are you tired of the loud noises of public vehicles and transportations in the metro? If you wish to escape the hustle and bustle of the city, Malolos should be one of your top picks. This blog will give you all the reasons why Malolos is a great place to purchase a house and lot in the Philippines.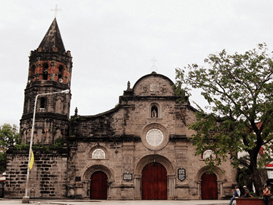 Photo retrieved from triptheislands.com
Located in the Province of Bulacan, Malolos is a third-class city with 51 barangays, situated about 45 kilometers from Manila. Its proximity makes the province easily accessible from the National Capital Region. 
Despite its historical and traditional atmosphere, the city is rapidly becoming a highly urbanized metropolis. Several prominent real estate developers have begun to make investments in Malolos. This includes big players in the real estate industry like the trusted home builder Camella, with Camella Provence. This project is considered the "Grandest township in Bulacan." 
Provence is considered one of the most sought communities in Malolos. Aside from its closeness to the country's capital, the city also links you to other key regions in Luzon that offer the best leisure opportunities and quaint residential locations.
Excellent Location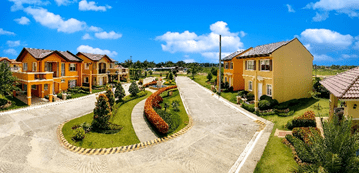 Malolos is a great place that offers many opportunities for you to work and make a living, far from the clamor of Manila. Here, you can enjoy the quiet and peace away from the bustling streets of a metropolis such as Manila.  
Real estate developers, specifically Camella, only choose prime locations for each project near schools and universities like Bulacan State Universit and Centro Escolar University, hospitals, transport hubs, malls, and government offices. 
In fact, Camella Provence is the only developer in Malolos that has its own mall, Vista Mall Malolos, which is just a stone's throw away from home. Commuting to Divisoria, TriNoma, Centris, or even Makati, thanks to the Skyway Stage 3, connecting North Luzon Expressway and South Luzon Expressway is easier than ever.
Rapid Economic Development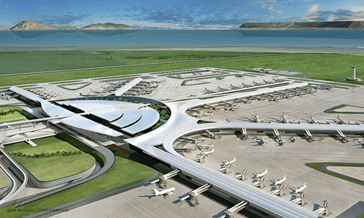 Photo retrieved from CNN Philippines
Dubbed as the "Gateway to Manila,"  Malolos is the best location for your family's home. This is furthered by the construction of the North-South Commuter Rail Project, which will link Tutuban, Malolos, and Clark. 
Aside from that, the city is accessible via NLEX-Tabang Exit and Mac Arthur Highway, and even the MRT Line 7 in San Jose Del Monte, Bulacan.
The upcoming Bulacan Cyberpark, situated in Alido, Malolos, is also expected to help generate jobs for the Maloleños and the nearby areas. It is the ideal location for those seeking an escape from the daily grind and the crowded streets of city life. 
Furthermore, since fewer people are driving, Malolos is less congested than urban places. Aside from these infrastructure developments, Malolos is in between two airports: the Clark International Airport up north and the New Manila International Airport (months away from operation in Bulakan, Bulakan). Indeed, the city is thriving as a result of ongoing construction projects that are nearing completion.
A breath of fresh air.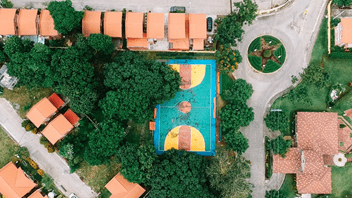 Malolos is the perfect place to escape from stressful surroundings since it provides a feeling of serenity, sanctuary, and comfort that's a lot greater than in city life. Just looking out the window and seeing vast fields or lush greeneries may help decrease stress levels.
Apart from being calmer and more attractive, the neighborhoods are also recognized as safer, with less crime, pollution, garbage, and traffic than other areas. 
This makes them particularly suitable for elderly people and parents with small children. The neighborhood is also a perfect choice for those who prefer to live a more secure and health-conscious lifestyle, away from the chaos and congestion of metropolitan areas.
Investing in real estate in the Philippines is a wise decision since the country has a wide variety of well-funded developers. With a strong economy, rising urbanization, a growing population, and a steadily developing middle class, the demand for real estate will only increase in the future. 
That said, Malolos, Bulacan is home to investment opportunities that give you advantages in location, development, and modernization. The city has 
Moreover, Bulacan has a number of ongoing projects that will be beneficial not only to the locals of Malolos but also to potential homeowners and investors looking for the perfect place to settle in. These ongoing infrastructure projects include the Metro Manila Rail Transit System Line 7 (MRT 7), the soon-to-rise private hospitals, and the proposed Bulacan Mega-City traversing Pandi, Bocaue, and Bulakan will make living in Bulacan more desirable to prospective homebuyers.
The calm and tranquility of life in Malolos provide possibilities for reflection, study, and mental growth that may be elusive in urban environments. The abundance of trees, along with the more healthful living circumstances, helps create physical health and strength in a way that metropolitan life can never provide. 
Buying a home can be exhausting and draining. Your house searching can be more accessible with the assistance of the right individuals to help you find the best for you.
It is never too late to consider Malolos as your hometown. You can always visit Malolos and choose a trusted and well-established developer for your new home. For your home options, check out Camella's house and lot for sale in Bulacan. For other locations, you may check our projects with property for sale across the Philippines.