It's already summer and everyone knows how hot the country could be. For sure, everyone is doing everything they can to cool themselves down. In the Philippines, we have delicacies that are either thirst-quenchers or best for cooling down. One of these delicacies is the world-famous halo-halo and you just can't miss an ice cream on top of it.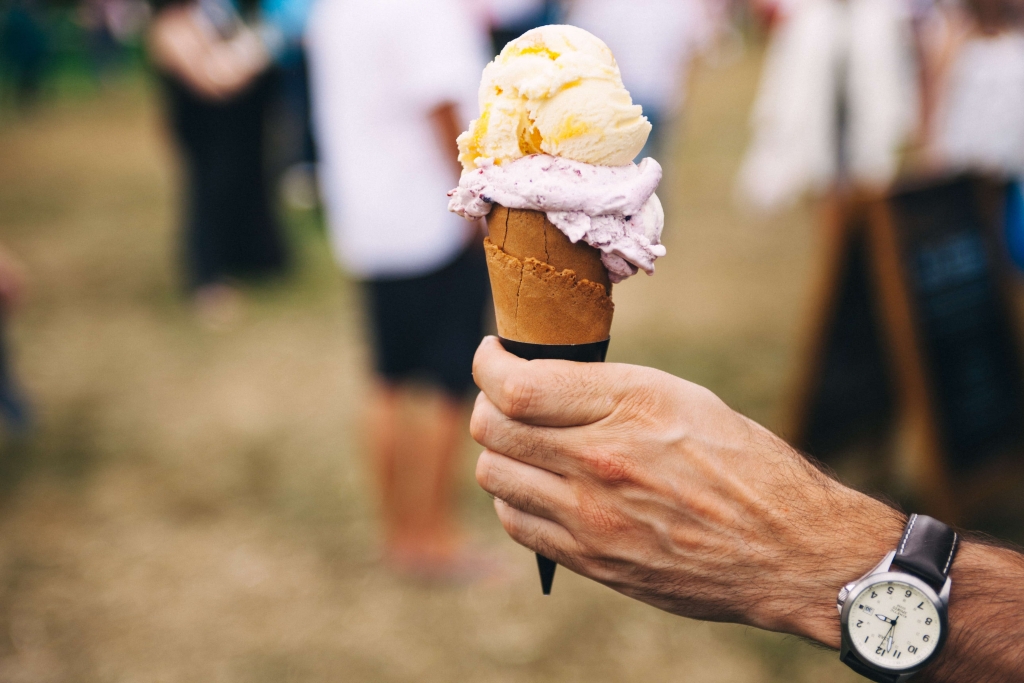 Aside from halo-halo, Filipinos also love ice cream to the point where we have our version of it. If you go out of your house, there is a huge chance that you will see an ice buko vendor with their bell. And of course, nobody can forget about the classic "dirty ice cream" which of course, is not dirty.
And kids, immediately rush outside of their homes for a popsicle once they hear the signature tunes of Selecta and Nestle. The good news is, that there is more to ice cream in the Philippines than these classics. Different ice cream flavors can only be found in the Philippines and here are some of them.
Common Ice Cream Flavors in the Philippines
Ube Ice Cream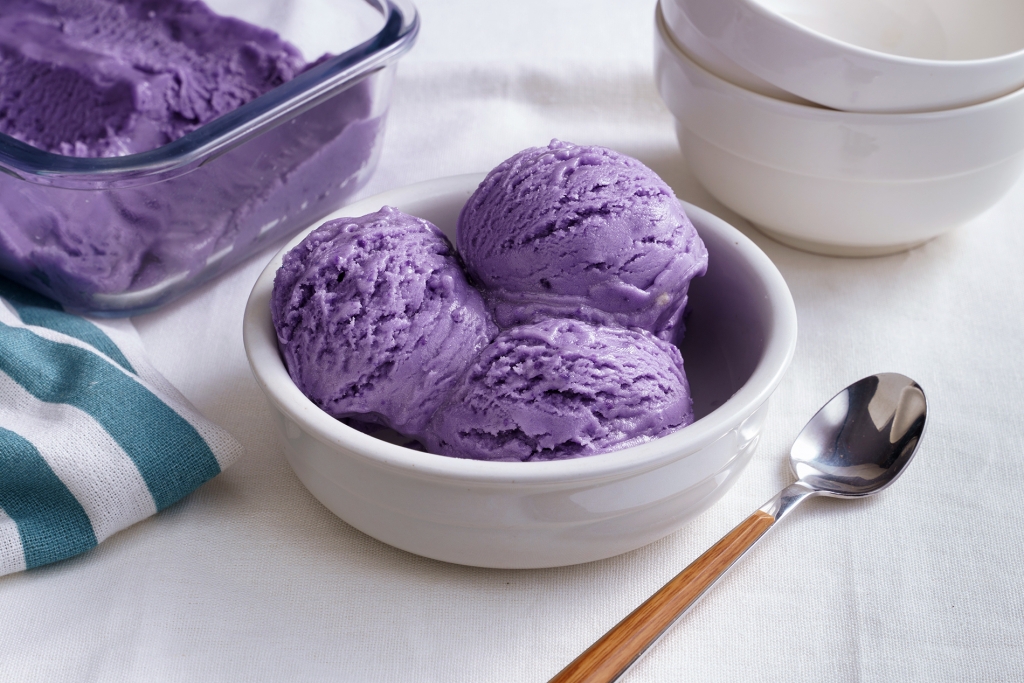 You might be wondering why a flavor as common as ube starts in this list. While you can find ube ice cream in your local grocery store, this flavor is uncommon in the rest of the world. Ube, or purple yam, itself is not that common and having this ice cream flavor is pretty rare as well. And to make things better, ube is often mixed with macapuno.
Another flavor that often gets mixed with ube ice cream is langka (jackfruit). Langka brings a sweet aroma and flavor to ube ice cream while macapuno makes ube thicker and has that authentic coconut taste. Ube ice cream tops this list because it's cheap and accessible. This flavor might be overlooked locally but for sure, tourists will love to taste some ube ice cream.
Cheese Ice Cream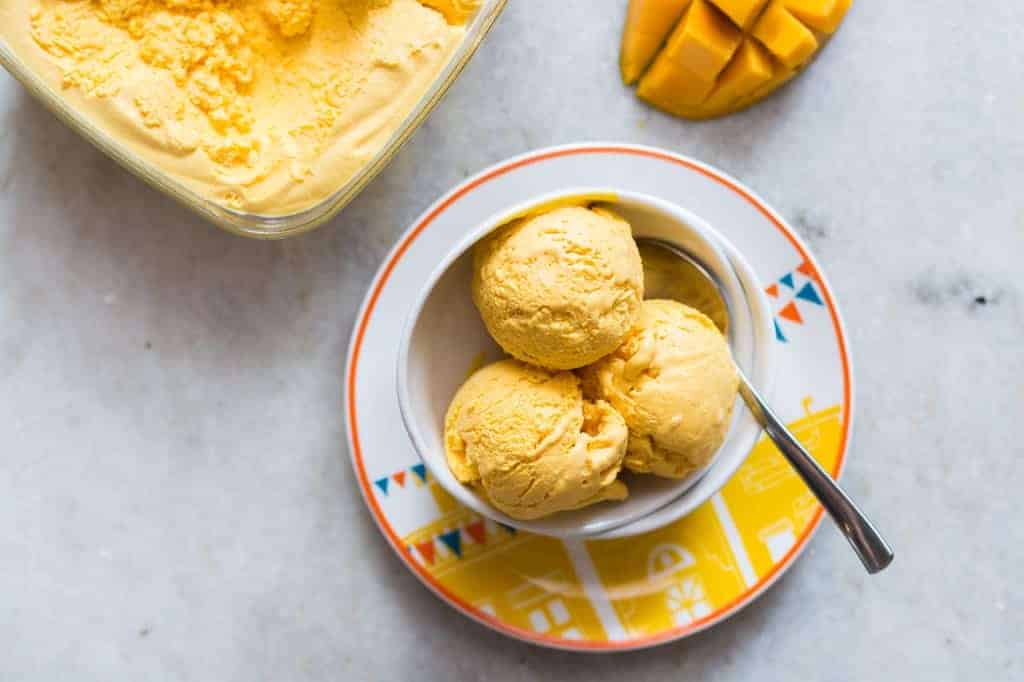 Just like ube, cheese is also a common ice cream flavor in the Philippines. Ube and cheese are usually the flavors of dirty ice cream. Before Quezo Real, sorbeteros are selling cheese ice cream throughout the country for over 50 years. Originally, sobreteros made ice cream from carabao milk.
Cheese ice cream has been more popular in the Philippines in the 70s when Ramar Foods released Magnolia Queso Queso. This cheese ice cream has shards of cheese in its creamy cheese ice cream. Cheese ice cream goes great with the classic Pinoy Tasty and pandesal.
Strawberry Ice Cream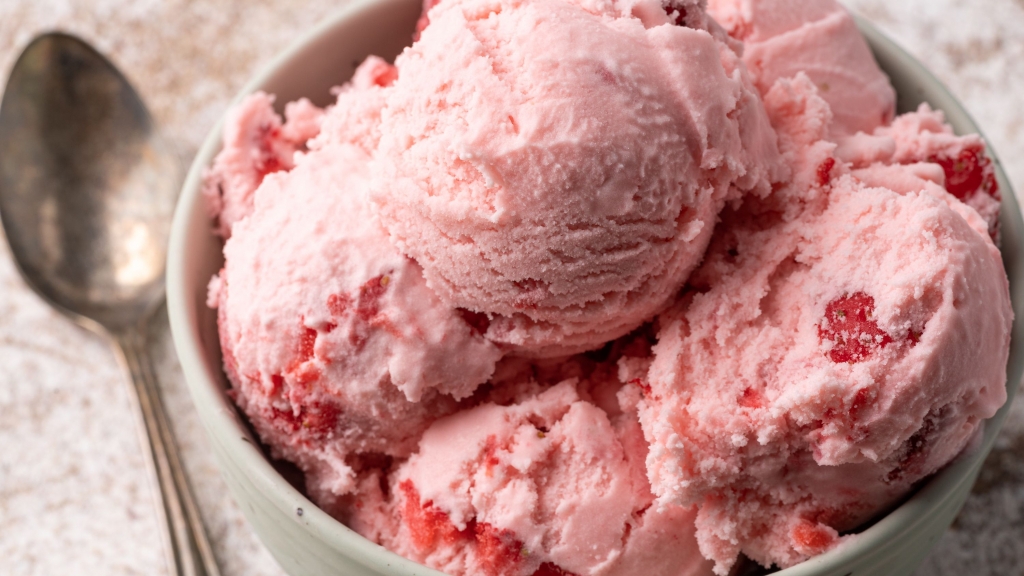 The strawberry is a common ice cream flavor. You can buy tubs of strawberry ice cream in convenience stores and in groceries. However, one noteworthy strawberry ice cream is the one from Baguio. For only 25 pesos, you can have a cone of the delightful delicacy of Baguio City.
You can easily find strawberry ice cream in Baguio. If you want authentic ones, you can always go to strawberry farms and buy from nearby vendors. The good thing about Baguio's strawberry ice cream is there are small chunks of strawberries found in the ice cream which assures you that it is made from real strawberries.
Unique ice cream flavors in the Philippines
Tilapia Ice Cream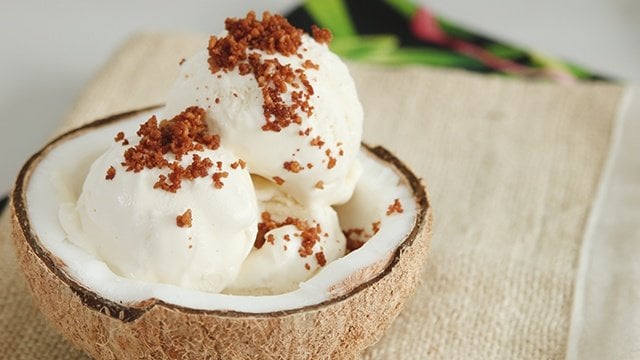 Yes, you read that right. There is one store in the Philippines that sells ice cream made from tilapia. And before thinking that it smells and tastes like fish, it tastes like regular ice cream. The unique quality that tilapia ice cream has is its texture. You will find dehydrated bits of tilapia mixed in when you taste this ice cream.
Central Luzon State University (CLSU) president Tereso Abella together with Prof. Dana Dela Cruz thought of the project and developed its recipe. The ice cream project received a gold award at Salon International de L'Agroalimentaire ASEAN Manila last 2016. Daerry's Tilapia Ice Cream is available at CLSU.
Lechon Ice Cream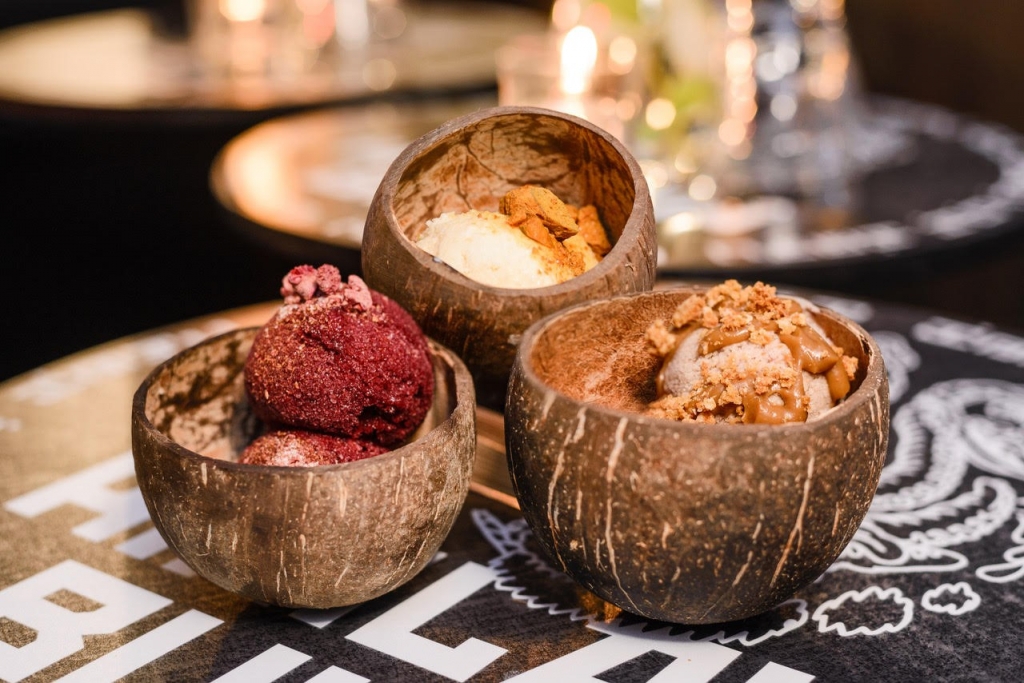 The lechon is one of the best foods you can get at festivals and celebrations. Its crunchy skin and juicy pork cuts make people want more every time. Now, there is a restaurant in Davao City that offers ice cream made out of this Filipino dish. Azon's Boneless Lechon has Lechon ice cream as one of its bestsellers.
The ice cream has Lechon bits and even crispy Lechon skin. Lechon ice cream is both sweet and salty while the Lechon skin on top makes it more special.
Green mango Ice Cream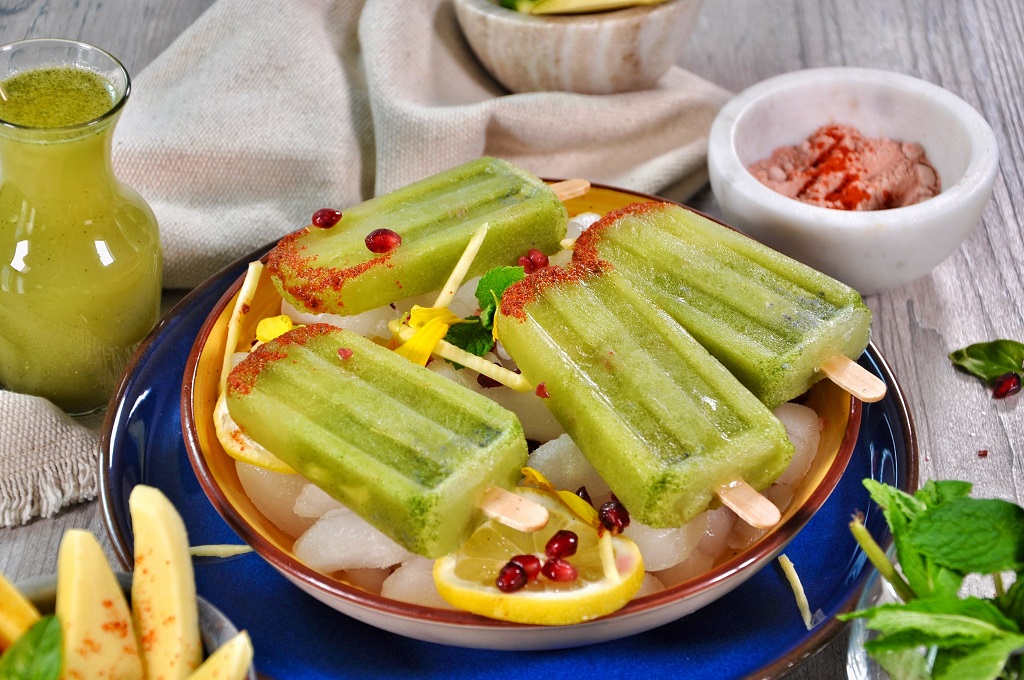 Summer is mango season here in the Philippines. Everyone wants to eat green mangoes dipped in either salt or bagoong. Sebastian's Ice Cream thought of the idea of creating an ice cream made from green mangoes topped with bagoong. The sour taste of green mangoes blends perfectly with the sweetness and saltiness of bagoong.
This dessert resembles more of a sundae than ice cream because it has the similarities of a sundae with a cold soft swirl and warm melted chocolate. If you are vegan or lactose intolerant, this ice cream is perfect for you because it is not made from dairy milk. The famous green mango ice cream can be purchased at Sebastian's Ice Cream in Mandaluyong.
Red Horse Ice Cream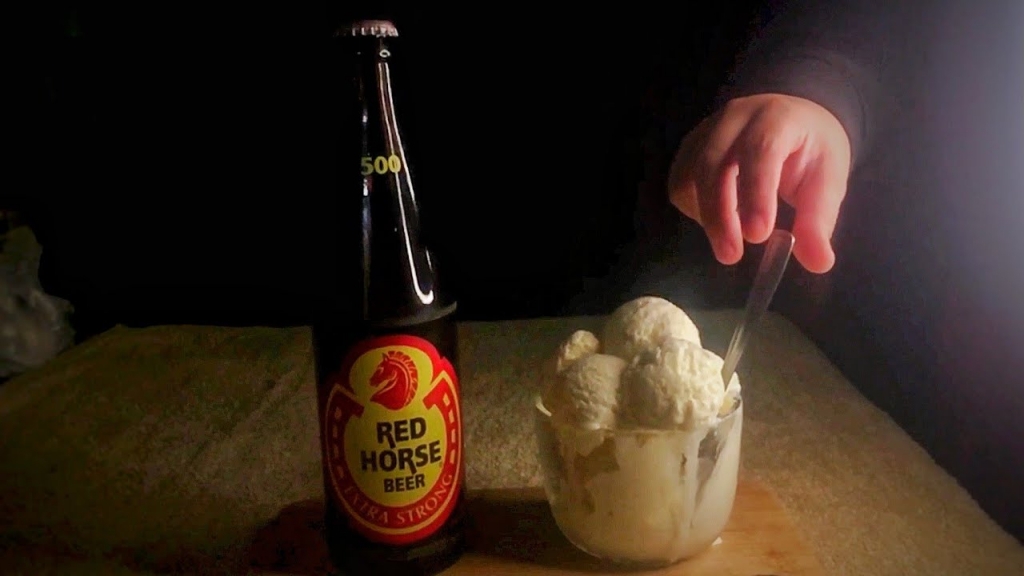 If you are a drinker here in the Philippines, there is no way that you don't know what Red Horse Beer is. Unlike other ice cream flavors in this list, there are several sellers of Red Horse Ice Cream and you can purchase this ice cream online. This is the ultimate dessert for events and parties.
Activated Charcoal Ice Cream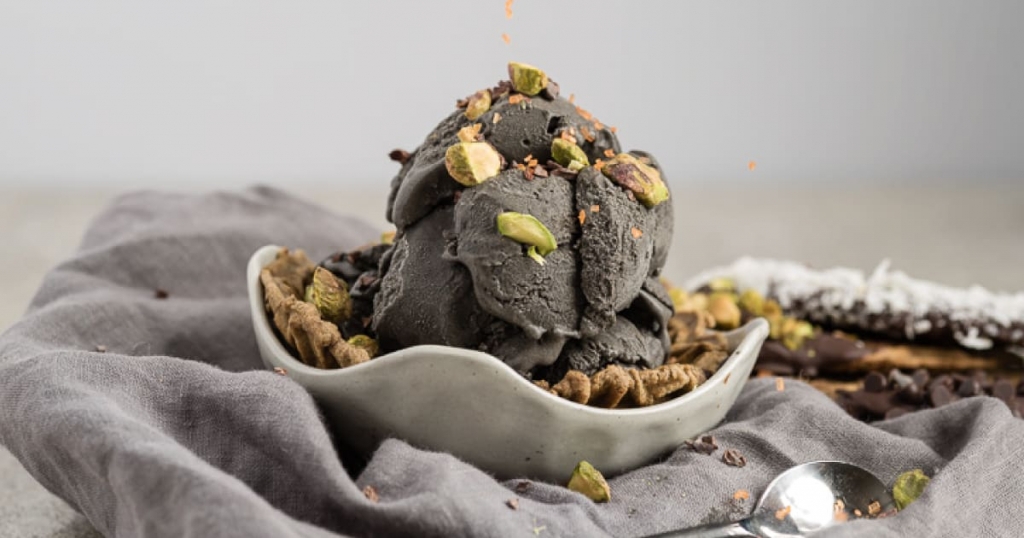 If you think that the other ice cream flavors in this list are creative, you would be shocked that there is an ice cream that has activated charcoal in its ingredients. The black mascarpone ice cream is Black Scoop Café's signature dish. It is worth the try as activated charcoal improves the texture of the ice cream while complementing its sweetness.
Ostrich and Crocodile Ice Cream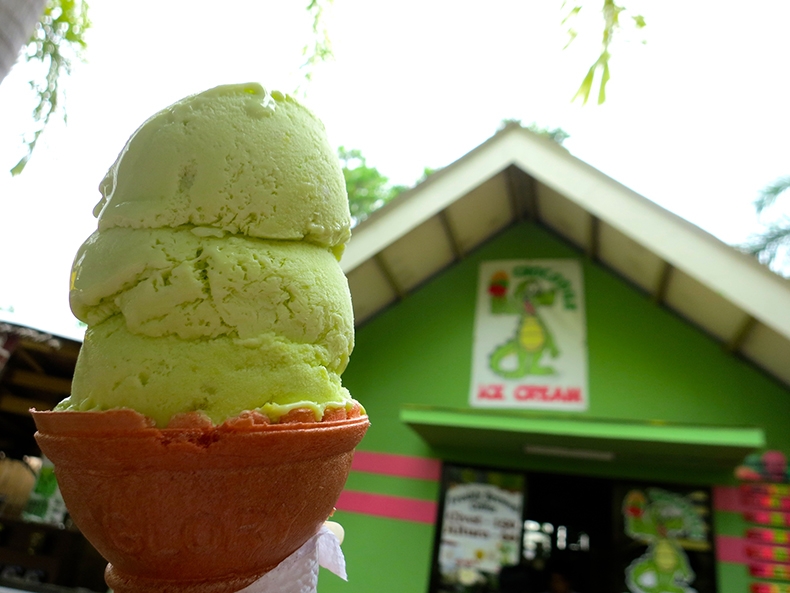 Yes, you read it right. You can get an ice cream made from ostrich and crocodile meat here in the Philippines. Davao Crocodile Park thought of the idea of turning unfertilized ostrich and crocodile eggs into ice cream. The Vanilla Ostrich Ice Cream costs around 80 pesos per cone while the Crocodile Meat with Pandan Ice Cream is around 70 pesos.
The Best Ice Cream in the Philippines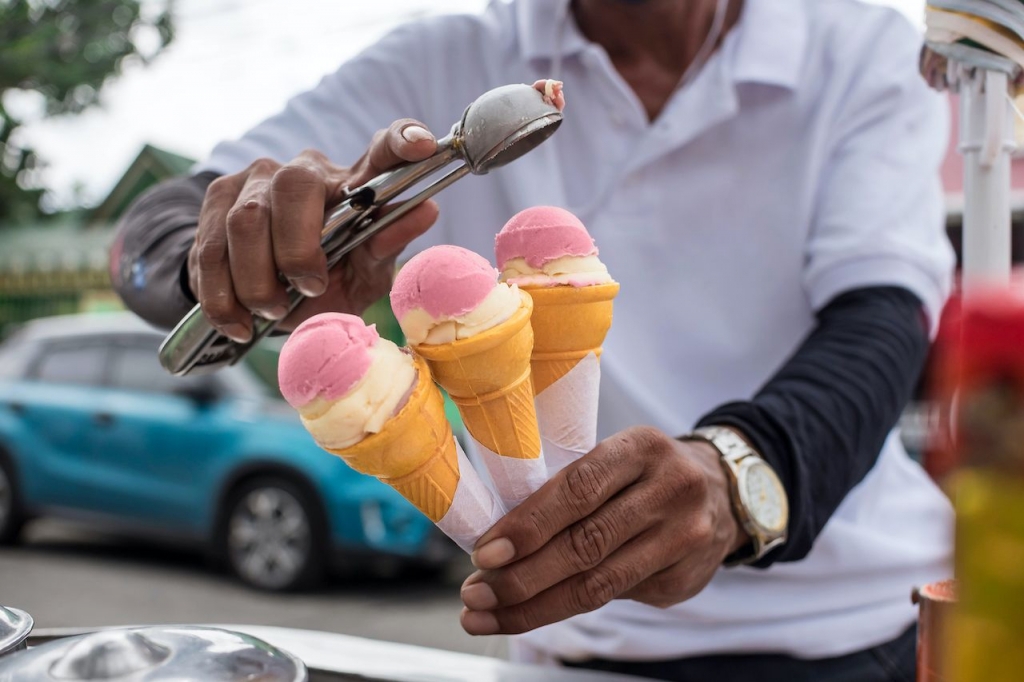 Here are some of the best flavors of ice cream that can only be found in the Philippines. For sure, other ice cream flavors infused Filipino delicacies and drinks that you must try. The best way to try these ice cream flavors is to travel to different places and tourist destinations in the Philippines.
For sure, there are ice cream variations of different fruits in the country. The best way to enjoy ice cream this summer is with your family and friends. And since it is summer, today is the best time to go to local destinations in the Philippines for a fun adventure!