Albay has always been synonymously connected or intertwined with the perfect cone Mayon Volcano. Though Mt. Mayon is indeed the first thing that anyone can correlate with the province, it is still a good land that has so much to offer.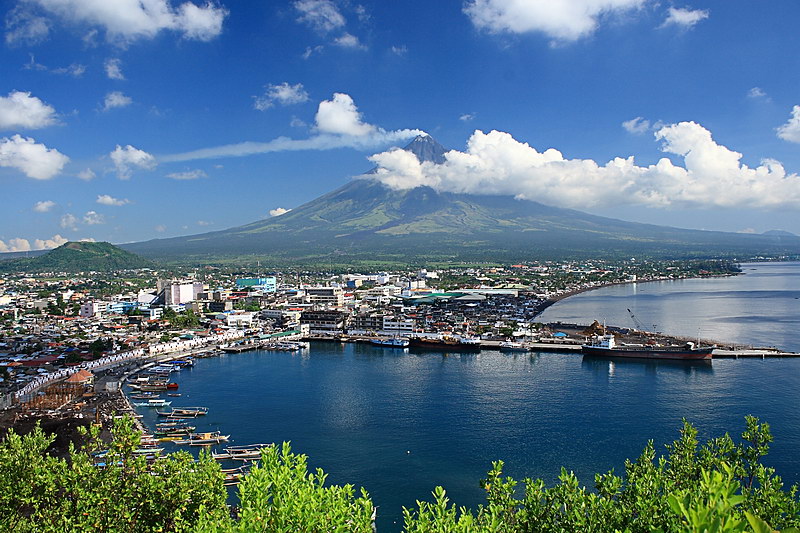 Introducing the Alluring Province of Albay
Albay, a southeastern province in the Luzon region, is a perceptibly shining tourist spot in the Philippines. It is a remarkable place generally made up of mountains, hills, and rivers. The province is rich in colonial history, particularly those events during the Spanish and Japanese occupations. It has 15 municipalities and three commercialized cities and regards Legazpi City as its capital.
Once you visit the province of Albay, you will be enticed by its incomparable beauty. It has plenty of natural wonders, artificial tourist attractions, mouth-watering spicy delicacies, and glamorous festivals.
You will experience all these thrilling moments after spending 12 to 14 hours of travel time to and from Manila. Howbeit, no one must worry! The long journey is worth all the waits. With a reassuring tone, Albay takes away every bit of stress from you once you step foot in the charismatic province of Albay. Also, Albayanos, the local people residing in the area, will warmly greet your presence. They are known to be friendly and kind. They show appreciation to those who visit their province. If you're lucky and see the section of Albay, you might go back to Manila and have a new set of friends.
Without further ado, here is the list of things you can do in the gifted province of Albay. It encompasses three parts such as palatable foods, exclusive places, and thrilling activities that you can only try in the Queen City of South Luzon:
Visit Albay's famous natural tourist attractions
Albay is a gifted place surrounded by Mother Nature. It is known around the world because of its unsurmountable natural beauty. The areas that you can visit and have plenty of selfies are:
Drop by the famous Mt. Mayon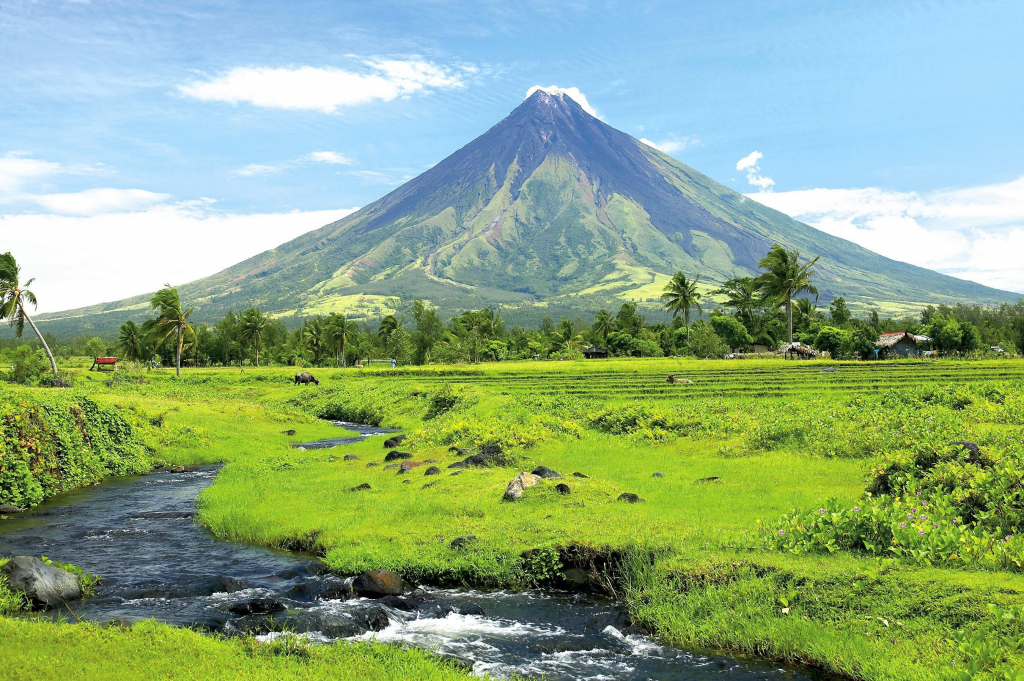 The famous Mt. Mayon is in Legazpi City, Albay. It is one of the most beautiful places every local and foreign traveler wishes to visit. Its perfect cone and symmetry shape paves the way to make it known worldwide. This active stratovolcano bears significance to Philippine Mythology and Tourism.
Mt. Mayon is believed to result from the tragic love story of Daragang Magayon and its lover. You are considered lucky if the mountain decided to show its apparent beauty without the clouds obstructing the view.
On the flip side, this active volcano is deadly. Although it is undeniably beautiful, it is regularly monitored by PHIVOLCS. It is always on the brink of eruption and has a record of 51 eruptions over the centuries. Be cautious when visiting Mt. Mayon, especially if you plan to get closer to it. Check if the area is safe before riding an ATV ride.
Examine the beauty of Hoyop Hoyopan Cave
If you want to witness a stunning view beneath the ground, visit the Hoyop Hoyopan Cave. It is a vast and windy cave that stood firm amidst intense calamities. The cave served as a refugee camp for Filipinos during World War II. It is often used as an evacuation center when the province experiences serious ravage by Mother Nature.
Dropping by Hoyop Hoyopan Cave will give you 15 to 30 minutes of a breezy and memorable experience. The cave is windy; that's why it receives its name 'Hoyop,' which translates to the blow of wind.
Witness the stunning Pototan Cave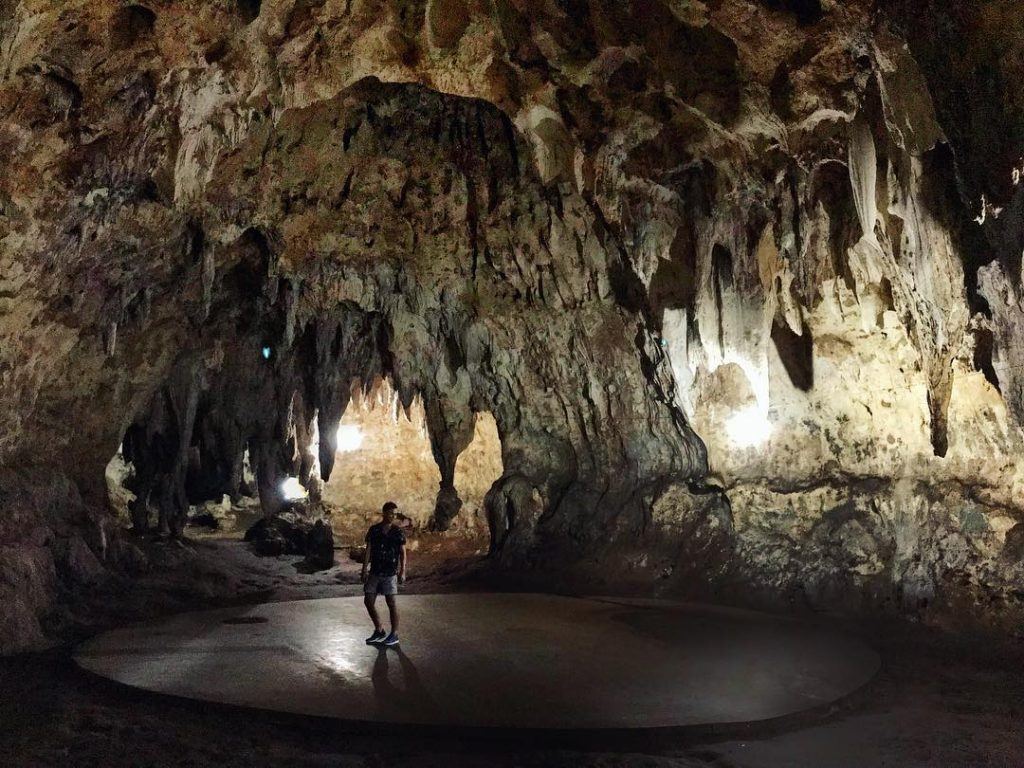 There is another cave that you can stop by when you visit the province of Albay. The Pototan Cave is a beautiful cavern that has an entrance of a yawning mouth. An underground river inside the cave also flows into different passageways. When you enter the cave, you will be amazed at how charming the stalactites and stalagmites are. It appears in various shapes and sizes, but please do not take flashy photos as it will affect the condition of these rock formations.
Have a 360-degree view of Quitinday Hills
Quitinday Hill is Albay's type of Chocolate Hills. It is in Camalig and has 400 hectares of land area. You can access the two hill peaks but make sure to wear comfortable outfits suitable for your hiking experience—reaching the hilltop will give you a 360-degree unobstructed view of Mt. Mayon. You can take pictures with Mt. Mayon as a backdrop. It is recommended that you visit these verdant mounds at sunrise or sunset to have a better viewing experience.
Take instagrammable selfies in Kawa-Kawa Hills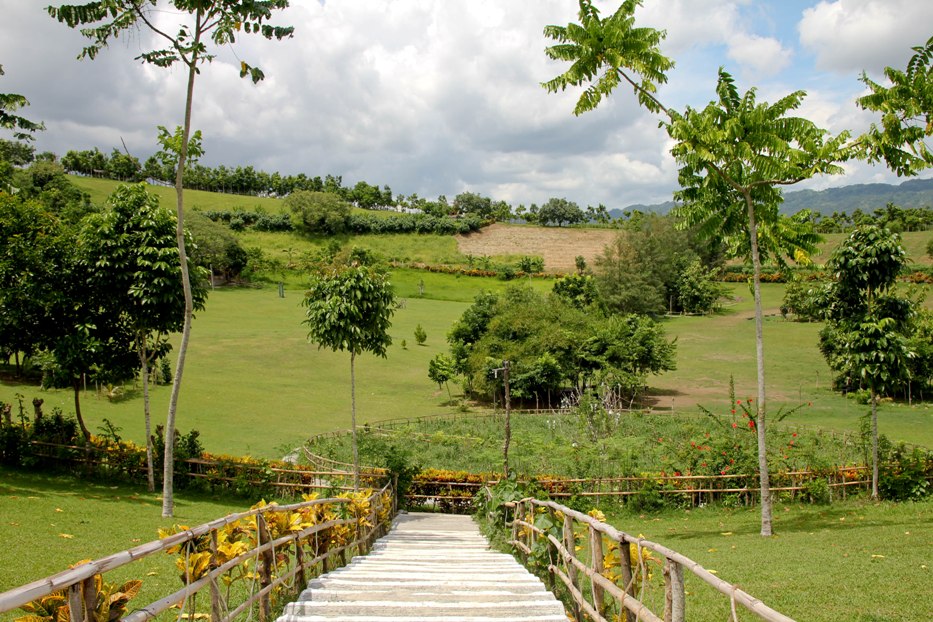 Kawa-Kawa Hills gained its name after resembling the shape of a cauldron. It is a popular tourist spot for religious people. During the Lenten season, devoted Catholics flocked the area and visited life-size statues. It is an instagrammable spot for a group of friends because of its lush greenery and bamboo huts.
Visit the amazing Corangon Shoal
An Egg Yolk Islet is a postcard-perfect that is visible during low tide. It is formed by pulverized corals that have been made for thousands of years. It has colored beige sand that houses marine species and can be accessed in a 10 – 15-minute boat ride. Visit this islet surrounded by blue waters and have the best view of Mt. Mayon view from the sea.
Swim in Jovellar Underground River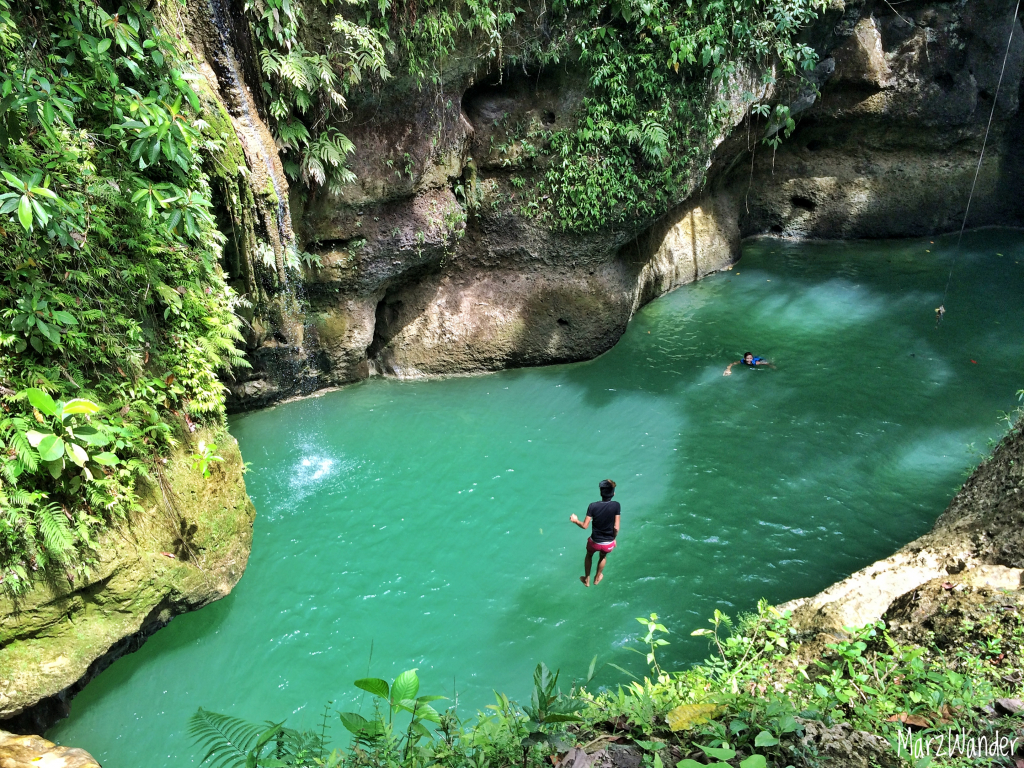 Jovellar Underground River is once unknown to many. It is a new underground way to be navigated through a bamboo raft. The river has free-flowing fresh cold water that leads into two small cascades where anyone can swim. It is 150 meters long and is best for cliff jumping and rope hanging.
Stop by the historical Cagsawa Ruins
One of the most historical places in Albay is the Cagsawa Ruins. It symbolizes the rich history of Albay and the resiliency of its people. It is a place that houses the collection of Mt. Mayon photographs and some archeological artifacts that are important to the province's history. Although the area is covered with a sad and tragic background, it stands firm and shows how tough it is to survive numerous disasters.
Satisfy your palate with Albay's one-of-a-kind delicacies
Albayanos are known to enjoy spicy foods. They have plenty of dishes with small chili pepper or locally known as siling labuyo. Upon visiting Albay, you can try all of these signature dishes.
Devour yourself in spicy yet creamy Bicol Express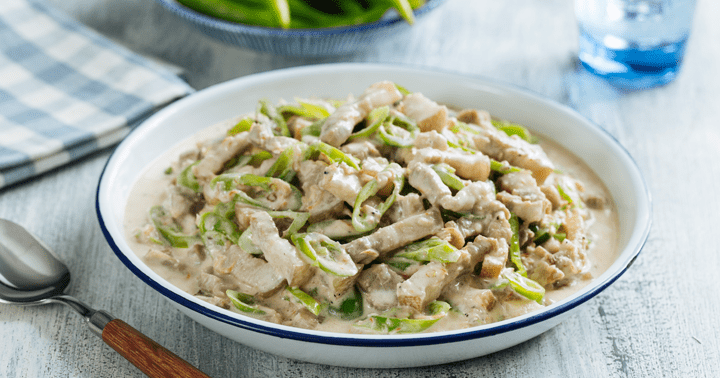 Bicol Express is a Filipino dish well-loved by every Albayanos and Bikolanos. It has a good amount of heat (since it has mini chili peppers as its main ingredient) that can awaken your taste buds. It is cooked in coconut milk and once gained popularity outside the Bicol Region in the 1970s. Bicol Express, locally known as Sinilihan, is inspired by a train route from Manila to Legazpi. The word 'express' came from this inspiration. There is a famous restaurant near the train station that sells delicious dishes of Bicol Express.
Eat a cold Sili Ice Cream
Are you fond of Ice cream, and have you tasted every flavor? Surprisingly, ice cream in Albay is waiting for you to try. The cold Sili Ice Cream is a different kind of ice cream because it uses siling labuyo as its primary flavoring ingredient. It is a top hit for local and foreign tourists due to its tingling sensation effect. It is more likely that you'll feel extreme spiciness, so make sure to have milk or cucumber beside you to cool down your mouth. This creamy yet spicy ice cream is available in three levels of hotness. You can order a scale depending on what your tongue can endure. Eating this ice cream is like an oxymoron on an online review, but it is worth trying. A food that you should not miss.
Try the well-known Longganisa de Guinobatan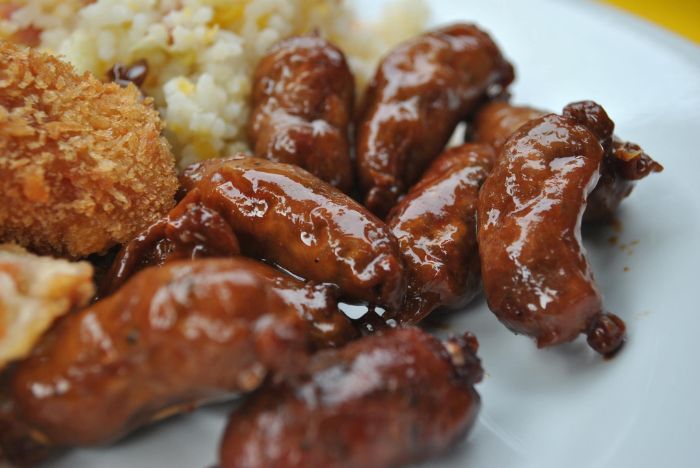 Longannisa de Guinobatan is a 2-inch pork sausage. These small pork sausages are dipped in vinegar and have a salty and sour flavor. Locals love to pair this mini Longganisa with egg and fried rice. It is considered a perfect breakfast for Albayanos. They usually conducted yearly contests that featured a different style of improving the Longganisa de Guinobatan. Contestants are tasked to give the food a new twist. One made Longganisa an essential ingredient for her pasta recipes in a previous match.
Taste the Pili Nuts
Albay is known for its homegrown premium Pili Nuts. It is an unknown type of nut, and only a few people (almost locals) only know that this type of nut exists. Pili Nuts are ethnic foods with hard shells that can grow in harsh environments. It is considered a stressed tree because it requires little or no maintenance.
They do not extend outside of their indigenous zones, and Albay is one of them. This food is a nutrient powerhouse and has an excellent supply of antioxidants. It has remarkable health benefits and is highly loved by tourists. Visitors often stuff their luggage with Pili Nut candies. On the flip side, anyone can enjoy this food in various ways. It can be roasted, salted, and caramelized. Eating this will make you say that you've been struck at first taste.
Sate your taste buds with Pinangat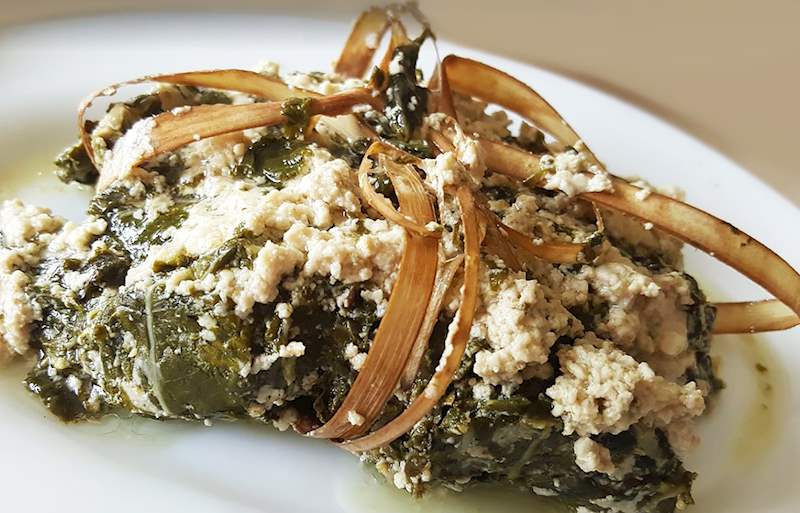 Pinangat is a spicy dish wrapped in taro leaves. Its main ingredients are ground pork, coconut milk, and diced shrimps. It is the staple of Albayanos cuisine because it has a distinctive taste that can be presented in two ways, the traditional and deconstructed way of cooking. Do not miss this chili dish when you visit Albay as it is the counterpart of Manila's well-known laing.
Seek thrilling adventures through Albay's outdoor activities
Visiting any province will never be complete without trying its outdoor physical activities. Albay will not be going to be the least on the list as you can try all the following adventures that are exclusive only in Albay:
Hang out with friends in Lignon Hill Nature Park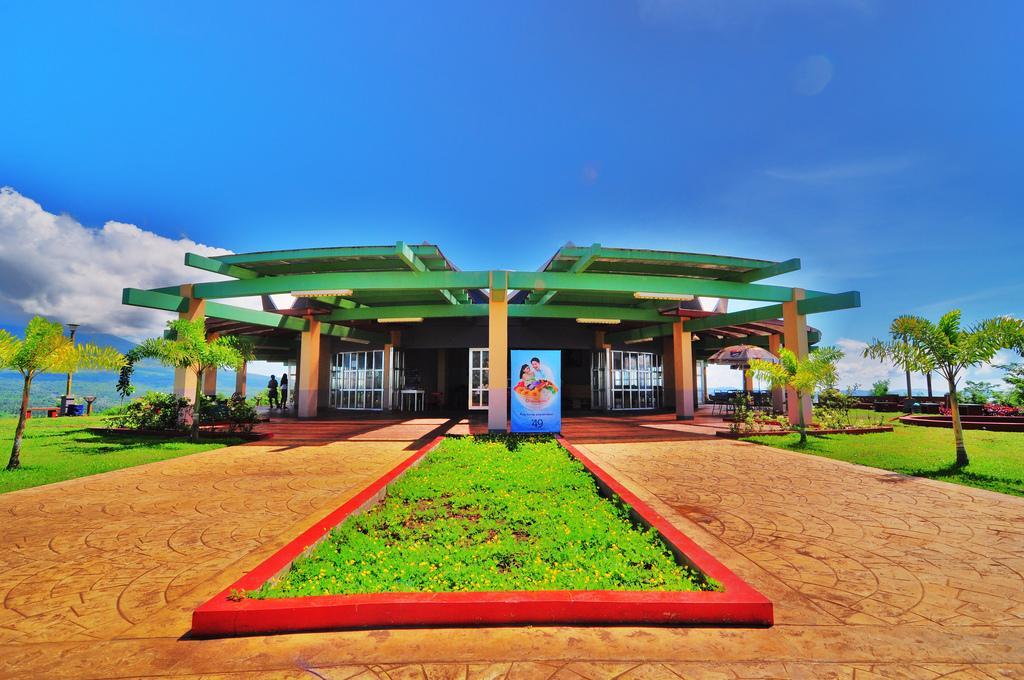 Located at the top of a hill, Lignon Hill Nature Park is a magnificent place that offers a 360-degree view of Mt. Mayon and the fields below. Going into the park is a challenge but the stunning view it can show is worthwhile. It is a fun place to visit with your family and friends. It has plenty of spontaneous activities such as a 320-meter-long zip line, crossing a hanging bridge, overcoming the Lizard Grip Trail, and road-around art shows and photo exhibits.
Visiting this place is not for the faint of heart, as you will be challenged to conquer your fears and try the most thrilling adventures in the province. A little trivia — Although the Lignon Hill Nature Park offers a spectacle sightseeing experience, it is also responsible for keeping the regional center from any possible catastrophes. How cool is that?
Bring your kids to Albay Park and Wildlife
Are you with family who has kids? If yes, wait no more and visit Albay Park and Wildlife. It is a perfect destination for kids and kids alike because it is the only zoo in Albay. It houses 700+ species of animals, 400 different kinds of birds, numerous mammals, and plenty of reptiles.
Interestingly, you can even see a rare Philippine Hawk Eagle up close! Deer, pigs, and crocodiles are there, too. You can rent a bike with your nephew or kids to drive along the park. Giant trees and rentable cottages are also available to have a shed. You can enjoy many fun-filled activities in the zoo because it also has fishing and a small boat meant for lagoons.
Explore hidden Japanese tunnels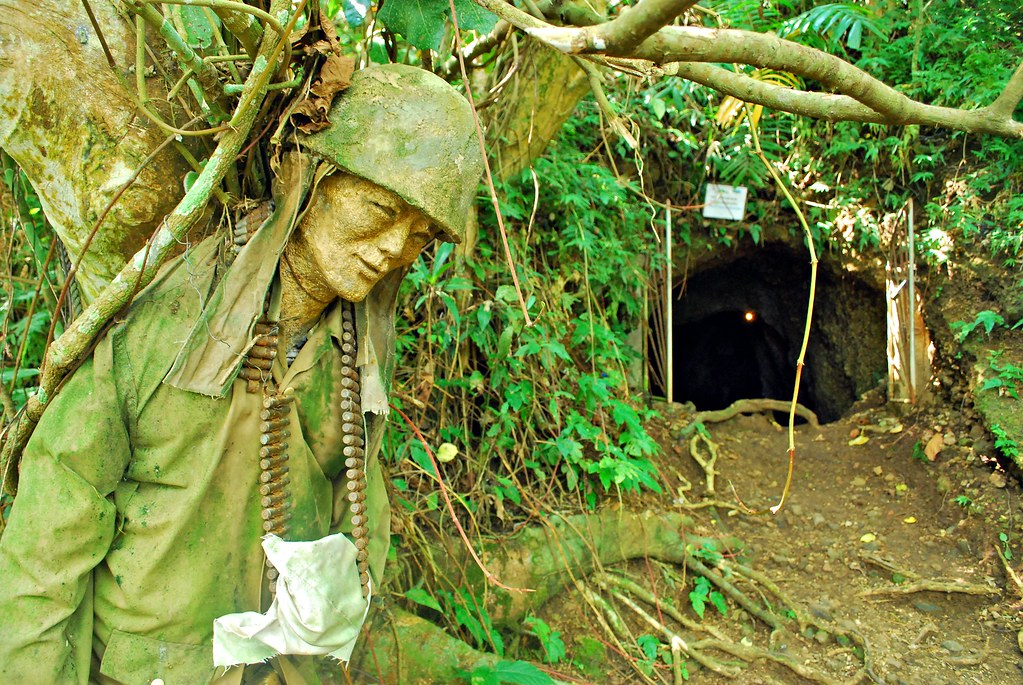 Albay holds important historical stories. Spanish colonization until Japanese occupation, Albay receives its aftermath. One physical evidence that you can see in Albay is the hidden Japanese tunnel in Oriental – Legazpi. It is a dug tunnel believed to have been made in 1941 and has 3 to 4 feet tall. It was located in the middle of a jungle that where Japanese once thought no one would ever find. You can visit this hidden 40-meter Japanese tunnel with your friends.
Rent an ATV Tour Ride
Do you remember the buzzing news when Zac Efron visited the province of Albay? He even rode a 4-wheeler ATV ride! If you want to try the same thrilling experience, you can rent it for 1,500 pesos. The off-to-road adventure ride around Mt. Mayon will be the most unforgettable moment you'll ever have in your entire life.
When you rent an ATV, you drive along riverbanks and visit Cagsawa Ruins up close. How exciting could that be, right? Do not miss to try his thrilling adventure when you are in Albay.
Experience colorful festivals in Albay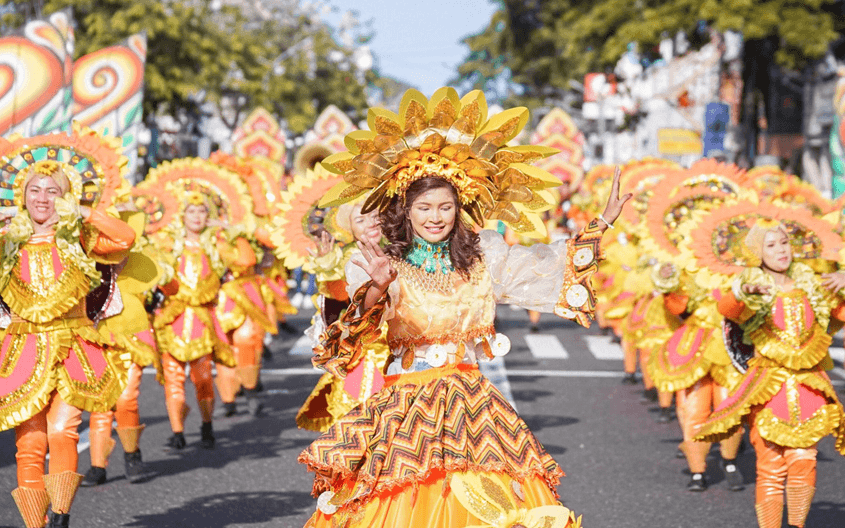 Albay celebrates a total of 19 festivals all year round. The festivals are made to honor their patron saints and agricultural blessings. Make sure to visit Albay when they conduct a celebration so you can experience what it feels like to be a native. The festivals showcase the people's creativity. Colorful costumes and festive dances will surely take your heart away.
Pinangat, Coron, Ibalong, Sunflower, Cagsawa and Magayon Festival are just some celerations you can witness in the province. The Magayon is one of the most beautiful festivals in Albay because it depicts the mythological love story of Darangang Magayon and Panganoron. Their deaths are believed to result in the bountiful Mt. Mayon.
An estimated 1,374,768 people live in the province, so it is impossible to go back and not have at least one. Nonetheless, the region of Albay is easily accessible via land, air, and water. So, conversely, buying a house and lot in Legazpi is a practical decision since you will have an accessible vacation home to visit every summer.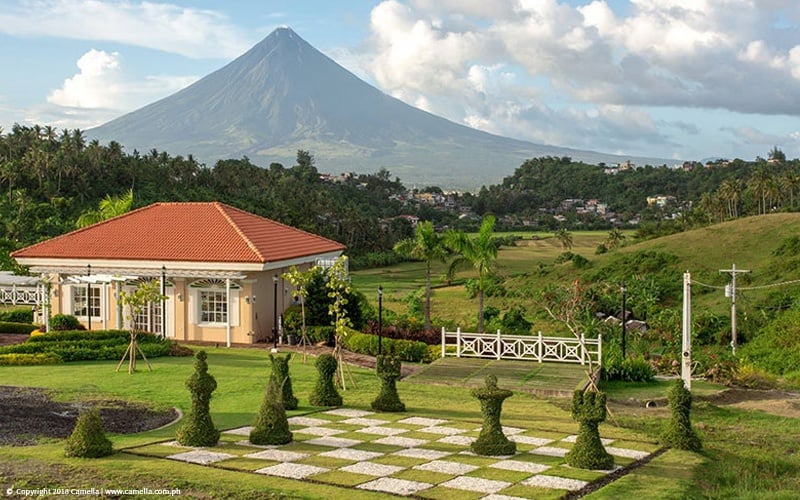 It is such a gift for everybody to live in a house and lot in Legazpi that can offer the postcard beauty of the majestic Mt. Mayon every day. If you're interested and don't know where to start, you may look for a house and lot for sale in Legazpi. Living in this city couldn't get any better. It is also internationally recognized by UNESCO World Heritage as a Network of Biosphere Reserves in 2019.
Fortunately, the comprehensive coverage of Camella gives you the best option of a house and lot in Albay at Camella Legazpi. This project is located at Brgy 59, Puro, Legazpi City, Albay, accessible via Quirino National Highway, giving you the best access to Albay. Discover your dream home in Albay at Camella today!