Are you a devoted Catholic who's looking for places to visit for a solemn Lenten season? Or even someone who wants to know the top Lenten season retreat spots in the Philippines, so you can establish a more intimate connection with the Lord? Well, if that's the case, then this blog is meant for you! As we all know, we are a colonized country that had been introduced to Christianity as early as the 16th century.
It is impossible not to find any old churches or retreat centers throughout the Philippines that can provide us tranquility and solemnity during the holy week. Some of them still stood firm after all the destructive calamities that had happened and were frequented by religious people across the country. The time of Lent is a very important event in every Christian's life.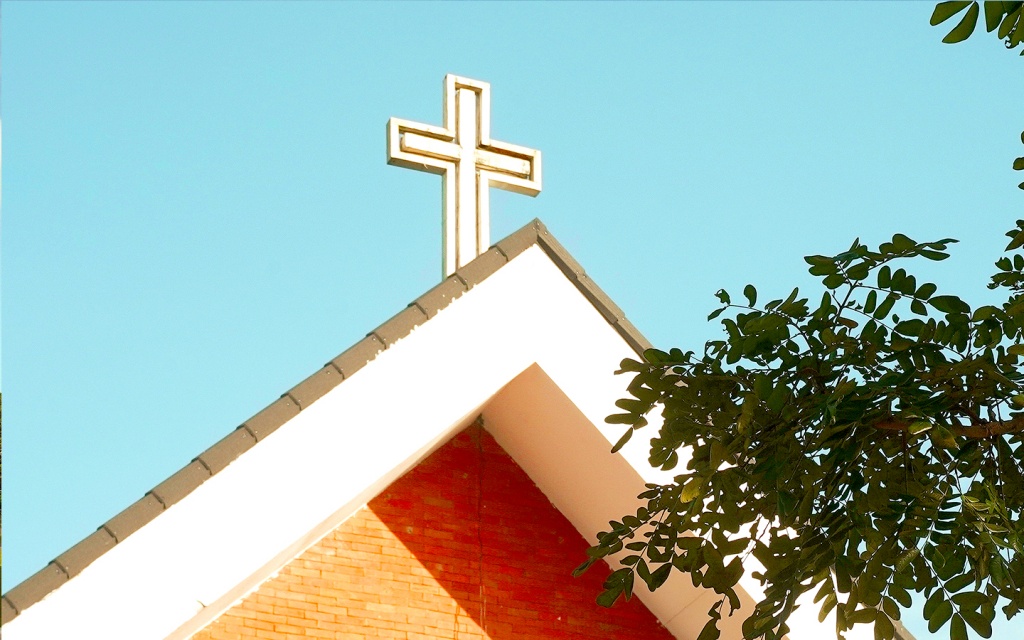 As everyone else's knows, it is a time wherein they were given a break from all the heavy mundane work and tried to live a life like Jesus. It is a special time where everyone is expected to pray, repent, reflect, reconnect, and prepare themselves for His grand coming. There are a lot of preparations to make such as fasting — not only in eating but also in other things such as doing unnecessary acts or refraining from continuously committing bad habits. Either way, holy week is a significant occasion to recall Christ's suffering, perform traditional holy rites, meditate, and reconcile. After all, one can only grasp the true meaning of life when he or she appreciates the ultimate sacrifice and wholeheartedly receives the greatest and most radical form of love that can only be given by Him.
Hence, to faithfully commemorate His undying love, go for that seven churches visitation (also called Visita Iglesia), and surf this list of some of the best retreat centers and old colonial churches across the country. The listed places of worship were dispersed throughout Luzon, Visayas, and Mindanao. So, there's no need to worry as this will provide you with the necessary information, regardless of where you live or if you are currently in the process of looking for a house and lot for sale in the Philippines.
Complete the Seven Churches Visitation or Visita Iglesia in this incoming Holy Week
It has been an integral part of Filipino tradition to accomplish the Visita Iglesia. Oftentimes, it is done with families, friends, or even couples. Of course, their ways of how to complete it may differ from the others. Some tend to visit churches nearby their home, while others opt to travel to beautiful provinces and discover historical markers. Either way, selecting churches may be a little hard if you do not have a guided list. Plus, it will be more fun if you have a little historical background for each. Who knows? You might find the experience even more exciting and memorable.
Historical Churches to Visit in Luzon
1. St. John Nepomucene Parish Church in Alfonso, Cavite
For our first church to visit, we must find it reconnecting and soothing to the soul, but what if, a visit to an old church in Alfonso, Cavite can give you more than just a comforting sanctuary? The St. John Nepomucene Parish, an old church that takes pride in housing one of the oldest relics in the Philippines, is believed to be inexplicably miraculous by its townspeople. It is only 1.5 km away from Camella Alfonso — a house and lot development which gives comfort to its residents and was dedicated to the silent saint who died defending the sacramental seal against the King Wenceslaus IV of Bohemia. It is a perfect spot to visit during the holy week because it houses century-old church artifacts like chalices, ostensoria, liturgical books, and church bells.
When you purchase a house and lot for sale in the extravagant community of Camella Alfonso, you will have a better chance of visiting this sacred place more often than you can imagine. Truth to be told, there's no finer home than those who are near a thriving and growing church like St. John Nepomucene Parish. Other nearby places of worship you can visit when you purchase a house and lot for sale in Camella Alfonso are Bays Mountain Parish, Valley of Praise, and Jesus is the Lord.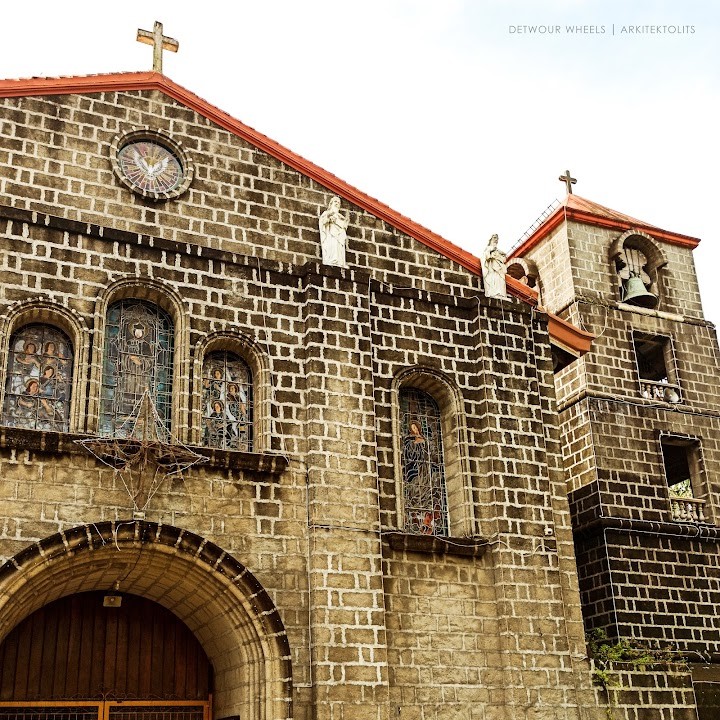 2. San Agustin Church in Ilocos Norte
The San Agustin Church or locally known as Paoay Church is one of the oldest churches in the Philippines. It was declared the National Cultural Treasure in 1973 and was also included in the list of UNESCO World Heritage Sites. It is such a remarkable recognition but setting aside the titles it holds, San Agustin Church is will make you feel renewed. This magnificent place has a gothic oriental design with thick brick walls and 24 striking buttresses which serves as its main foundation. Fun fact, if you are currently residing in Camella Laoag, it will only take you 21 minutes to reach this historical icon. If not, then you might now want to consider buying a house and lot in Camella Laoag as you will be near historical sites like this outstanding pyramid-like church.
Its beauty is undeniably enchanting, so visiting it during holy week, or any other time of the year will surely make you feel reconnected and recharged. The green landscape surrounding only adds up to the peaceful and solemn aura of the church.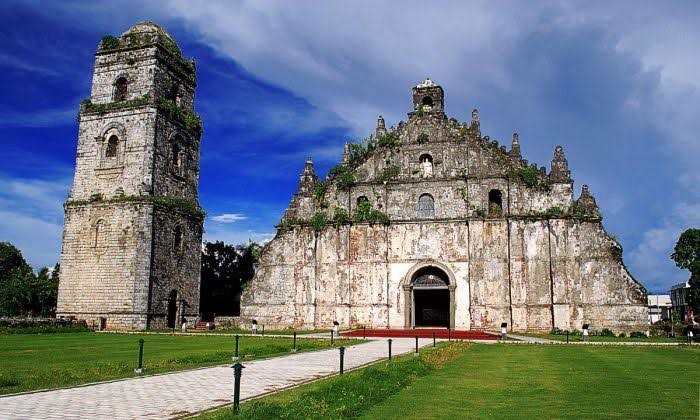 3. St. Williams Cathedral in Loaog, Ilocos Norte
Now that the holy week is about to start, you may be wondering where to go in Ilocos Norte. An ancient church with an Italian-renaissance design known as St. Williams Cathedral should not be off your list. It is also locally known as the Laoag Cathedral which is situated beside the infamous sinking bell tower. Its main altar has fewer decorations compared to other churches. For that reason, the church gives off a minimalistic vibe when you visit. St. Williams Cathedral is best to visit during the holy week, especially for those who live around the city. Those who live in the 18-hectare real estate development of Camella Laoag can easily access this church via a 10-minute drive. For those who do not, try investing in this Spanish-themed house and have a home with a rustic Ilocano backdrop.
4. Minor Basilica of St. Martin of Tours in Taal
The largest cathedral in the entire Philippines and Asia can be found in the prosperous city of Taal. This colossal baroque church is sitting on a top of a hill and is overlooking the Balaybay Bay. It is crowded during Maundy Thursday and Good Friday, so make sure to visit early so you will not be visiting during the same when a lot of people are already flocking the area. For sure, now that some travel restrictions are lifted, a lot of devotees are anticipated to visit and pray. Of course, if you are from the Metro and you want to visit this astounding church, traveling will get you jaded. Why don't you try to look for a house and lot for sale in Taal that you can also use as a vacation house and then list it for rent when you're working in the country's capital? Camella Taal will be the most suit option for you when you consider investing in real estate because it is heavily guarded and secured. Plus, it is situated in one of the most preserved heritage sites in the country.
Grand Old Churches to Explore in the Visayas
5. Basilica Minore del Sto. Nino de Cebu
How better could it be to spend your holy week in the city where Christianity all started? The city of Cebu is the home of the breathtaking church of Basilica Minore del Sto. de Cebu. It is located beside the well-visited Magellan's Cross and is only a few kilometers away from Camella Riverfront. It is founded in 1565 to honor the city's patron saint which is Sto. Nino. The details of the basilica are incomparable and extraordinary. Once you enter, you can reassuringly say to yourself that this place is where you can rest your soul. It is a holy place perfect for lent because it can be an avenue to strengthen your connection to the Lord. Have an ample amount of time to pray and reflect even though it is always crowded with churchgoers. You can also state 3 wishes and pray for personal intentions. An 11-minute drive from Camella Homes Cebu is worth the trip. It is a must to visit this splendid church during holy week, regardless of where city you live in the list of best neighborhoods in Cebu.
6. St. Joseph Cathedral in Tagbilaran City, Bohol
During lent, some people use this time to look for beautiful Bohol beaches to visit, while others list down the 12 best things to do when they are in Bohol. However, it'll be greater when you pray in some of its beautiful churches like St. Joseph Cathedral. This church is historically rich and culturally beautiful. It is 3.7 km away from the first house and lot development in Bohol that offers premier homes with plenty of open spaces — Camella Bohol. It is ideal to visit during the Visita Iglesia because it might look common on the outside, but when you enter, its beauty is beyond words. It has high pristine ceilings that will remind you of the Sistine Chapel in Rome. You might even ridicule yourself for thinking you're actually in Rome!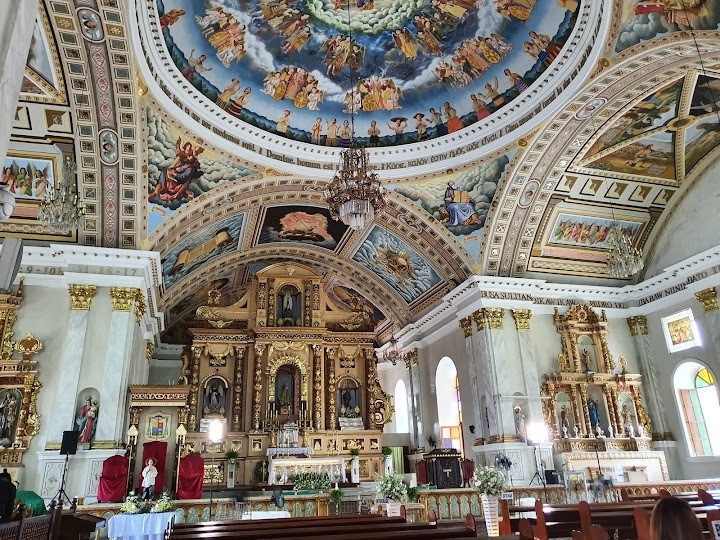 7. San Sebastian Cathedral in Bacolod City
Do you want to visit a Renaissance church in Bacolod City where you can quietly pray and admire its full splendor? The San Sebastian Cathedral is near the main road where Jeepneys passed by, but it surprisingly offers a hushed ambiance. Stop by this place during Visita Iglesia and ask for guidance and enlightenment while you're at it. It witnessed the Bacolod's rich past. Some say that the best to visit the church is when the sun goes down. Anyhow, you can have a house and a lot in Camella Bacolod will give you the best of modern conveniences. It is a home within the City of Smiles.
Pristine Places of Worship in Mindanao
1. Our Mother of Perpetual Help Parish in Davao City
Our Mother of Perpetual Help Parish is a cozy and organized church in Davao. The church's ambiance is calm and silent which makes it a good place for meditation. It is packed on Sundays and is open for daily confessions. Davaoeños can solemnly pray in this parish. Those who live and will invest in Camella Davao can easily access the parish for 7.2 km. It is exclusive, gated, and secured.
2. St. Augustine Metropolitan Cathedral in Cagayan de Oro
You must be thinking about whether Cagayan de Oro has a pilgrimage site that you can visit during the holy week. Of course, it does! St. Augustine Metropolitan Cathedral is a foremost recognizable building that survived several earthquakes, and even a World War. It is a testament to the resilient character of Kagay-anons that is why it is not only crowded during Christmas, but also during the most-awaited week of every Catholic. It is well-ventilated and has good lighting. Another nearby church in Cagayan de Oro is Our Lady of Mt. Carmel. It is close to Camella Gran Europa — the only master-planned house and lot development in Northern Mindanao. Cagayan de Oro is already a thriving business hub in Mindanao, so investing in real estate can stack up positive reasons why you should reside in Cagayan de Oro City. Nonetheless, the St. Augustine Metropolitan Cathedral is an ideal place to visit in your Visita Iglesia.
3. Christ the King Cathedral in Korondal City, South Cotabato
Nothing stops a faithful Catholic from accomplishing the seven churches' visitation. In South Cotabato, there is a grand church that is frequented by religious people. The Christ the King Cathedral is so large yet has so minimal decorative designs. It is a modern homey cathedral that can give you peace of mind when visiting. It is a few drives away from Camella Prima Korondal — an 8.7 verdant land that can give you a home where you can live your dreams.
Better Reconnect through Retreat Centers
If you are tired of the accustomed way of spending the holy week, you may take a detour and visit retreat centers. These solemn places, usually surrounded by green landscapes, can be found in Tagaytay, Antipolo, or Alfonso — provinces that are far from metro noise. Wellness centers on the soul a place where you can have a deeper understanding of what's around you. It will better connect you with yourself and the Lord. Choose to temporarily detach yourself from your normal busy life and dwell away from what's keeping you feeling grateful and blessed. Here are several retreat centers near the metro or house and lots in Cavite.
1. Talita Kumi Eco Chapel in Alfonso, Cavite
A favorite wedding chapel and retreat center in Alfonso, Cavite is none other than the Talita Kumi Eco Chapel. This place is 10km away from Camella Alfonso whose living experience is beyond imaginable. Howbeit, this retreat center is a very solemn place where you can only hear the birds chirping and leaves swaying. It has a mini-farm, mini zoo, and even an eco-friendly chapel where you can have an intimate garden wedding. When you visit the place, you will realize how good it is to sometimes escape from the busy life and spend some time renewing your soul. It is spacious and can accommodate myriads of guests. Their foods are organic and offer Italian dishes. Since the priest who lives there is Italian, most of their food is cooked in Italian recipes. Their pizza and ice cream (gelato) are superb!
2. Diocese of Novaliches House of Spirituality in Alfonso, Cavite
Diocese of Novaliches House of Spirituality is another retreat center you can find in the breezy municipality of Alfonso, Cavite. It is situated on Sikat Rd and can be accessed on every occasion, especially during the Lenten season. The place receives positive reviews online because of its accomodating staff and delicious foods. This is not to mention that the place is also affordable. Those who want to have a peaceful holy week may drop by this glorious place. You can rediscover yourself and strengthen your faith while being surrounded by the consoling nature.
3. Adoration Convent of Divine Mercy in Tagaytay City
Adoration Convent of Divine Mercy is a retreat center in Tagaytay City that is often packed with tourists during holy week. It is near the Pink Sisters Convent where thousands of tourists visit to send wishes and prayers. This retreat center is best when you spend a night or two. You can ask your friends or family members to spend a solemn and spiritually laden holy week.
4. The Farm at San Benito in Lipa, Batangas
The Farm at San Benito has been a go-to vacation spot by local celebrities, which can make you wonder what makes this place so special? Well, this wellness center is an exceptional place that offers various services such as a wellness spa and vegan restaurants. This is not only a good place for vacation but also a lenten season because it is a quiet place surrounded by Mother Earth. Its lush greenery and peaceful atmosphere will help you to achieve that extraordinary meditation.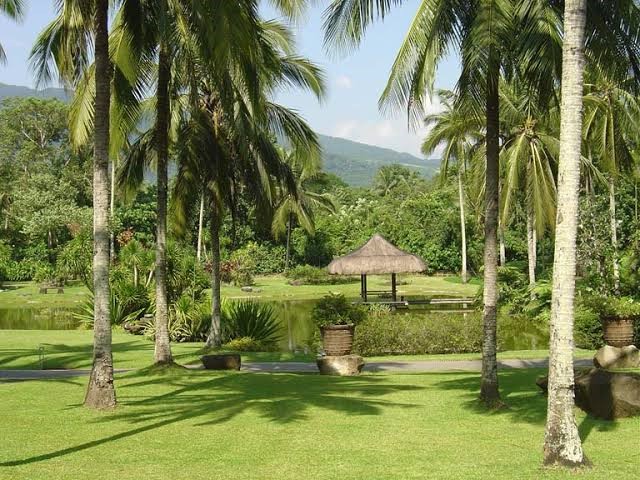 Invest Now in the Top Housing Developer of Camella Homes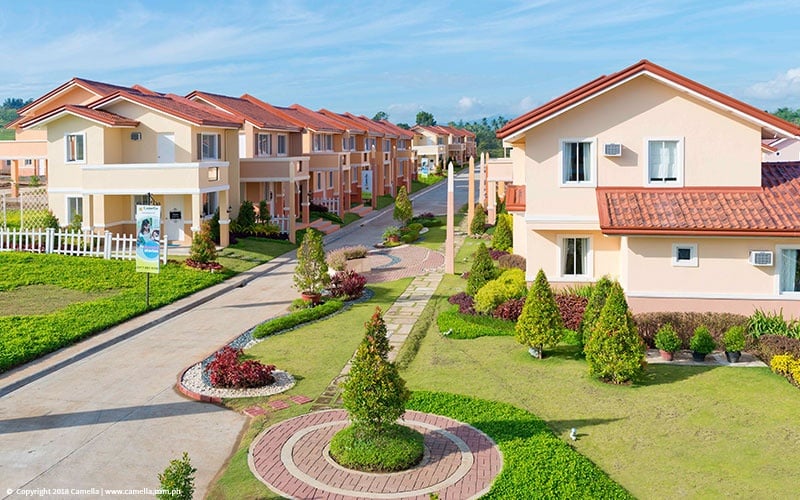 Holy week is an important moment for almost all of us. Be near these old churches and places of worship when you own a house and lot in any of Camella branches in the country. All were meticulously designed and strategically located in places where it will be near primary establishments and important institutions.