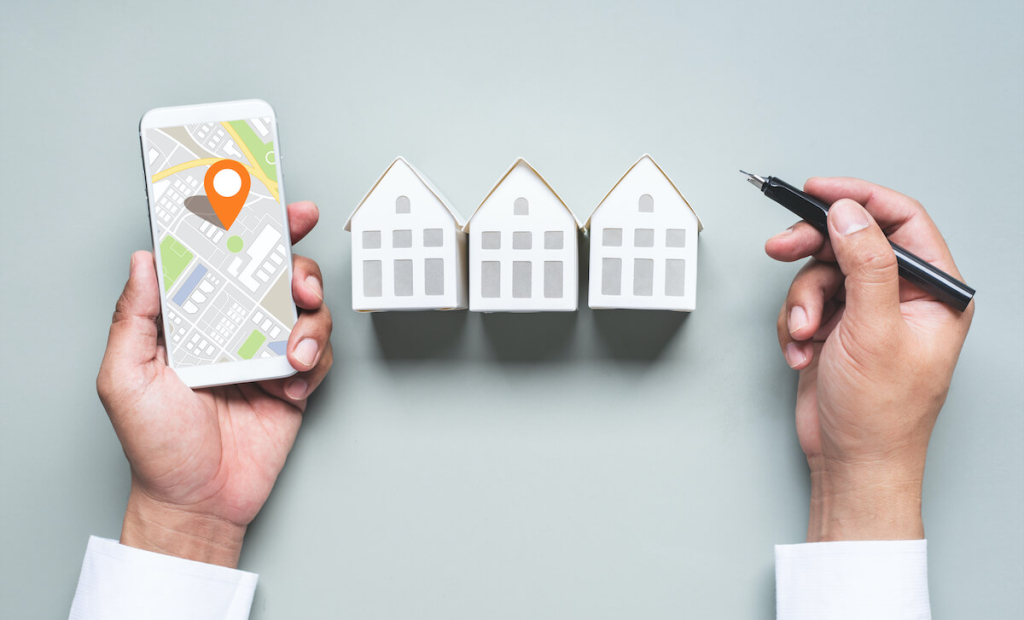 A combination of factors influences home value. For instance, a home's price can be dictated by the quality and size of the structure– although the physical structure of a home may deteriorate and become outdated as years go by. The size of the lot where the home is built is another determinant. It can also depend on a real estate appraiser's advice. In many ways, your home value may also be impacted by the ever-dynamic real estate market.
However, one of the most significant factors in determining a home's value is its address. Your home's location will influence your home's value in the long run, even long after the structure experiences wear and tear.
As any location experience progress, more capitalization in the form of additional road networks and infrastructure developments and projects are infused into the area. These improvements will greatly benefit the value of the location and, eventually, the value of one's home.
When assigning a value to a property, appraisers and investors primarily look at the location. More specifically, home value is influenced by critical indicators, including the following:
Quality of community establishments
Access to public transportation
Proximity to major highways and road networks
Business and employment opportunities
Developer expertise in the area
Based on these factors, some neighborhoods naturally command bigger price tags on homes while others lie on the more affordable end.
In this article, we'll take a closer look at the elements under each factor that dictate the home value and real estate prices.
Quality of community establishments
Your home is only as valuable as the community it belongs to. The establishments within your home's proximity will greatly influence its value; this includes places of convenience and importance such as educational, medical, worship, business, shopping, and recreation and entertainment centers. In addition, neighborhood improvements such as public parks, food and beverage outlets, amenities, and spaces for gathering such as a clubhouse, can also positively impact home value.
The closer your home is to these establishments, the higher its perceived value. Historically, addresses that have great local community centers have a higher likelihood of rapid development and expansion. In fact, you don't have to be in the middle of the neighborhood; you'll just have to be within reach and well-connected to these lifestyle and business hubs to reap its benefits. This is exactly the case for Camella's properties within metros throughout the country, including Camella in Metro Manila and Metro Cebu.
Additionally, locations that support eco-friendly initiatives, such as having nature trails and green spaces, and pocket gardens will enjoy the perks of boosted home values. Green living has become one of the primary priorities not just for residents, but also for businesses. While the initial investment may be more for eco-conscious amenities (LED lights and solar power grids), you can enjoy reduced power and consumption costs in the long run.
Access to public transportation and major highways
One of the factors that affect home value is the accessibility of the address and location. Being accessible by public transportation means that you have easy mobility, providing you with more opportunities. More importantly, being close to major highways enables you to expand your lifestyle. Beyond your neighborhood, you can explore employment opportunities elsewhere.
A great example of this is Camella Cerritos in Bacoor, Cavite. Acting as the gateway to the metropolitan, the property sits shoulder-to-shoulder with Metro Manila, the Philippines' financial center and business hub, making Bacoor City the bedroom community for the main metropolis. It's a perfect example of appreciating home value because of its stellar location since it gives residents unparalleled access to major highways, Manila-Cavite Expressway (CAVITEX), Emilio Aguinaldo Hi-way, Muntinlupa-Cavite Expressway (MCX), and South Luzon Expressway (SLEX).
Proximity to major highways and road networks
Moreover, Bacoor's proximity and ease of travel to and from Metro Manila has resulted in a serendipitous residential growth surge. Workers from the metro opt to take up residence in the quiet suburbs which also allow for an easier standard of living.
Having transportation options is also vital for up-and-coming addresses that may not be as established yet. It signifies how fast and easy it will be to integrate those neighborhoods into the greater city.
Business and employment opportunities
Having opportunities to work and operate businesses is an advantage to any location, but even more so to residential addresses. Having more businesses within a neighborhood also opens up more jobs. This means that residents can have a steady income stream without having to travel far.
Addresses that offer employment opportunities encourage people to migrate to other localities, increasing demand for more living spaces. This becomes a favorable situation for those who wish to rent out their homes or condominium units to these workers.
What's more, having a range of businesses makes an address more appealing since there are more goods and services easily available. This is evident in urban addresses close to business districts and commercial areas. More entrepreneurs and professionals opt for these addresses, gradually increasing demand and prices for homes in the area. A wealth of business opportunities would also encourage more investors to operate in the location, effectively generating more employment for residents.
Developer expertise in the area
Developers' reputations change based on their expertise in the area. Reputable developers recognized for their experience and expertise like Camella, on the other hand, are well-regarded throughout the country. This makes addresses of Camella communities some of the most valuable and sought-after in the Philippines.
With over four decades of experience in Camella's portfolio, it's no wonder that homes and vertical villages built by the country's preferred housing brand provide the most value for every buck. Camella doesn't just create homes, we ensure that we're cultivating communities that are geared toward upward mobility and improving the quality of life for Filipinos and their families. Camella's presence in specific addresses across the islands makes home value appreciate over the years, guaranteeing homeowners a return on their investment.