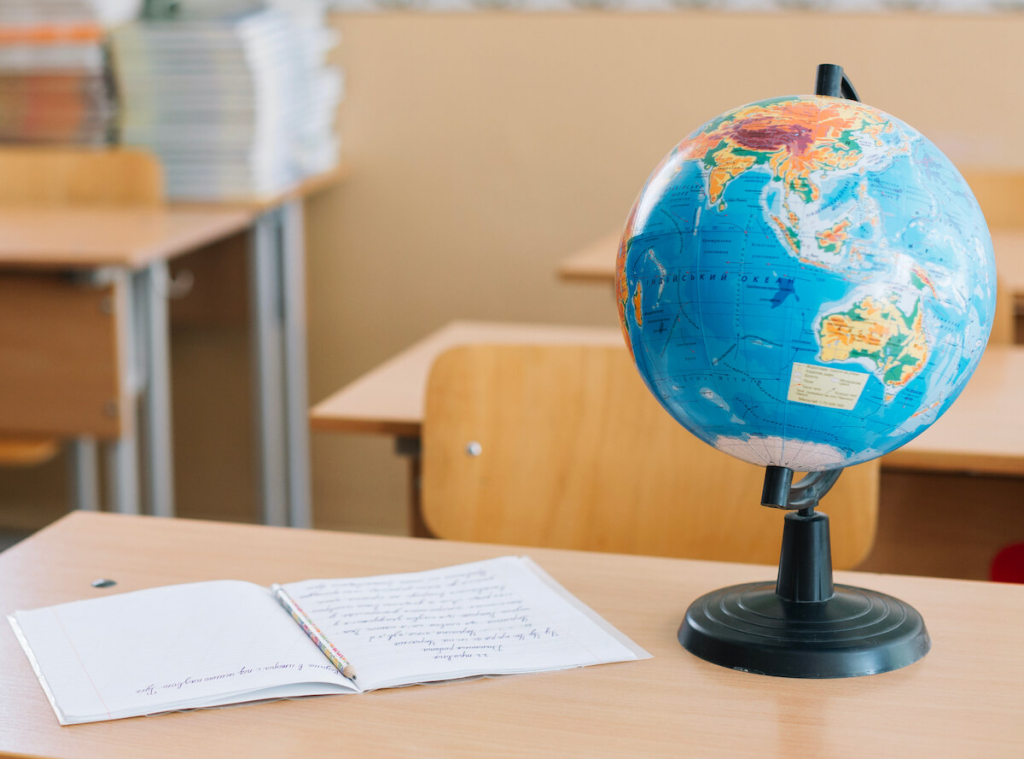 One of the most important factors to consider when picking an international school is its location. Education in Metro Manila is often regarded as among the best in the country. Manila, the Philippines' capital, is home to many illustrious educational institutions and is known for its university area.
Among the bustle and activity, Metro Manila has many international schools. Some of the best international schools in Metro Manila are available to your children. The schools have state-of-the-art facilities with a wide variety of resources for students.
Metro Manila is one of the best places in Asia to get an excellent education due to the abundance of prominent international schools. Some schools offer focused majors like law, medicine, and business; others provide a more open curriculum wherein students can choose the most interesting courses.
Some of the most well-known accredited international schools located in Metro Manila include Brent International School, Faith Academy, and Multiple Intelligence International School. However, these are not the only institutions that offer international education.
Look at the list below if you're seeking the top international schools in Manila:
International School Manila (ISM)
In 1920, a foreign school opened in Manila. Located in Fort Bonifacio Global City on University Parkway in Taguig City, this university has a 7-hectare campus. International School Manila is arguably the country's most well-known international institution of higher education. In addition, it was the first school in Asia to provide the International Baccalaureate (I.B.) Diploma. Several colleges worldwide recognize the ISM High School Diploma, which students earn after completing the rigorous ISM high school program. This certificate program aims to have students be fully prepared to apply to and be accepted by four-year colleges and universities.
British School Manila
1976 marked the beginning of operations at the British School Manila. This international school in Manila offers British education from Kindergarten to Grade 12. This may be located in Metro Manila on 36th Street, University Park, Bonifacio Global City, and Taguig City. The school provides an outstanding and well-rounded international education to pupils from the United Kingdom and other nations whose native language is English.
Southville International School and Colleges
Southville International School and Colleges (SISC) is the only international school recognized by Republic Act (R.A.) No. 9493. This is located in the city of Las Pinas. SISC is the Philippines' first international school offering various academic programs.
SISC attracts students for various reasons, including its internationally acclaimed courses and learner-needs-responsive programs, which help students transition to their new environment.
The International Baccalaureate Program at SISC is preferred by students from non-English speaking countries in Asia, not only because of the lower tuition costs but also because it is run by a team of qualified teachers who have received international training to maintain each student's cultural identity within the school's cultural diversity community while providing an excellent academic education.
German European School Manila (GESM)
It is situated in Paranaque City's Better Living Subdivision in Eurocampus. It is a non-profit, bilingual, international day school in Manila that provides outstanding instruction to students of all gender and nationalities from Kindergarten through Grade 12. "Think globally, and act locally" is the motto of GESM, one of the UNESCO schools, which places itself outside any national perspective.
Reedley International School
Reedley International School is an international school that educates international students through kindergarten to Grade 12 and holds international accreditation. The school uses the most effective educational practices from both the past and the present. Reedley International School was founded in 1999 in Pasig City.
This school is a building with eight stories and a floor space of 10,000 square meters, and its primary purpose is to facilitate effective education. They have a success rate of 92% in getting students accepted into the top 5 institutions nationally and internationally.
Why opt for international institutions?
Academic Excellence
Finding the best education and school for their children while relocating to a new country is one of the main worries of foreign families. Due to its international curriculum, including the International Baccalaureate program, parents quickly choose an international school. These international programs are taught in almost 150 countries.
International schools offer academic programs recognized globally, such as Contemporary British International Education. In our increasingly globalized world, children will have a better edge after finishing their basic education in international schools. Being enrolled in an international school gets your children equipped and educated on an international level.
Outstanding Facilities
A safe, cozy, secure, and easily accessible physical environment is necessary for effective learning. Students can very effectively concentrate on their schoolwork in this way. Facilities at international schools in Manila are of the highest caliber.
The tuition fees for international schools are higher compared to other private schools in Manila. International schools have facilities that are comparable to private higher education institutions in the country. With these facilities, students can explore their talents in arts, science, and sports with their full potential.
Exceptional Faculty and Staff
Most faculty and staff of international schools are specialists in what they teach. They are not just teachers who graduated and acquired a teaching license. They master the subjects they teach so students with different learning abilities can understand their lessons.
Compared to other public and private universities, international schools have fewer enrollees. This means that teachers can focus more on their students individually. International school teachers can provide better teaching and assessment towards their weaknesses and strengths.
Your Home Next to Schools
Parents who want to give the best education to their children should invest in places near Metro Manila for easier travel time if they're going to have lesser travel time. Consider Mega Manila as a sensible investment option if you're seeking one. Infrastructure improvements make the city more accessible to investors.
Many industrious families dream of owning a property that provides a dynamic lifestyle close to their workplace or schools for their children. Living within the proximity of educational institutions can be a great advantage. Live in a safe and secure community, accessible, and has a great return on investment.
Camella is a community strategically located near schools so your kids can be safe and have the good education they deserve.