Bacoor is a city in the province of Cavite that is attractive for its proximity to Metro Manila. But what does this ideal location mean for residents, and what makes it a hot and prime investment spot in Cavite?
---
In the past, Bacoor was mainly relevant for its agricultural industry. In fact, the names of its towns show just how much Bacoor's involvement in agriculture was. Here, you have municipalities named Zapote (chico), Daangbukid (passageway), Banalo (tree), Pinyahan (pineapple plantation), and Molino (dam or water reservoir).
Aside from that, Bacoor also has a rich historical background. One event in Bacoor that was instrumental to Philippine independence was the Battle of Zapote Bridge. This happened last February 15, 1897, when Gen. Edilberto Evangelista showed his bravery to become "the Engineer of the Revolution" and the "Hero of Zapote Bridge." As a result, it awakened nationalism among Filipinos.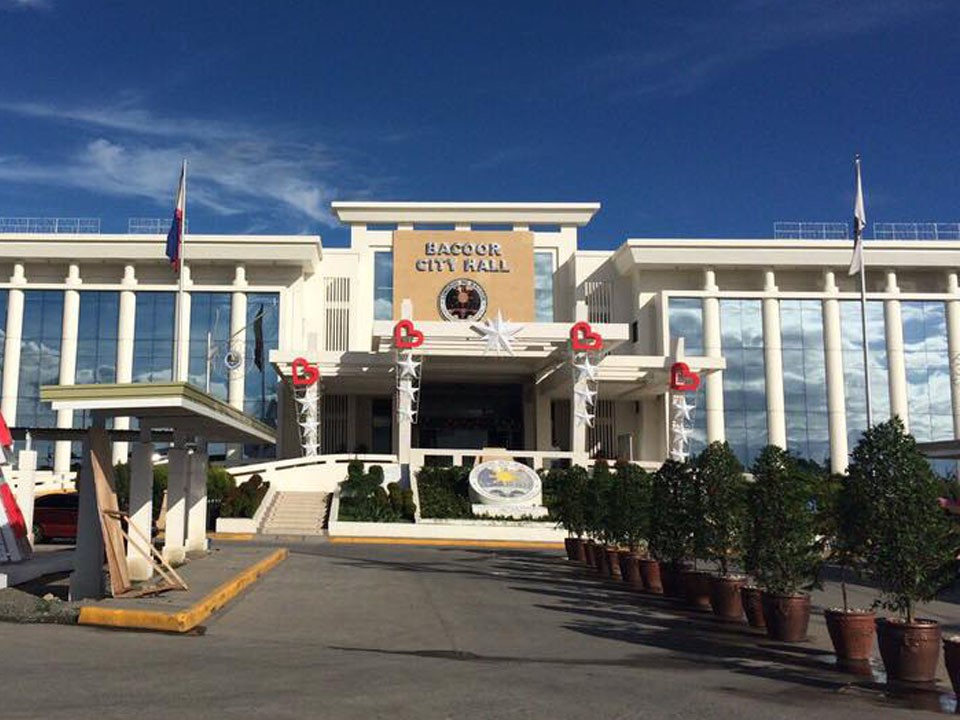 Why is Bacoor, Cavite the the 'Gateway to the Metropolis'?
Bacoor, Cavite is known as "Cavite's Gateway to the Metropolis." Given the city's prime location, it is accessible going to and from Metro Manila through different major expressways found in the South. This gives its residents accessibility they can boast about.
The City of Bacoor Cavite's location is approximately 15 kilometers southwest of Manila. To its east, Bacoor shares borders with Las Piñas City and Muntinlupa City in Metro Manila. Going south, you will reach Dasmariñas. Next, going west, the towns of Kawit and Imus will greet you. And if you go north, you will reach Bacoor Bay, an inlet of Manila Bay.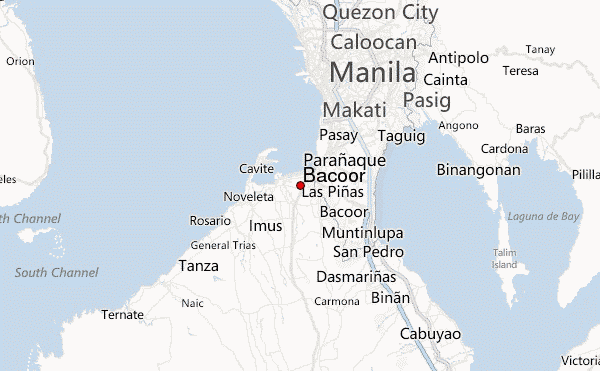 What are the highways and expressways that connect Bacoor, Cavite with the rest of Luzon?
Bacoor can connect with other cities such as the Metro Manila, Las Pinas, Muntinlupa, Imus, and Dasmarinas through Highways and Expressways near the municipality. The Highways and Expressway you will go through are the following:
Emilio Aguinaldo Highway
Emilio Aguinaldo Highway, formerly referred to as Cavite–Batangas Road and Cavite-Manila South Road, is a four-to-six lane, 41.4-kilometer (25.7 mi) network of primary and secondary highways passing through the busiest towns and cities of Cavite, Philippines. The northern start of the road is located at the Zapote Bridge at the Cavite province's boundary with Las Piñas in Metro Manila. It then passes through Bacoor, Imus, Dasmariñas, Silang, and ends at Tagaytay in Cavite.
The highway is named in honor of General Emilio Aguinaldo, the country's first president and a native of Cavite.
Muntinlupa-Cavite Expressway
Muntinlupa-Cavite Expressway (MCX), acts as a connector between Daang Hari and South Luzon Expressway. It is a 4-kilometer-long (2.5 mi) controlled-access toll expressway linking the southern province of Cavite to Muntinlupa in the Philippines. It is currently the shortest expressway in the Philippines, connecting the Muntinlupa and the South Luzon Expressway to the Daang Hari Road and Daang Reyna Road near Las Piñas and Bacoor.
South Luzon Expressway
South Luzon Expressway (SLEX) is a toll expressway connecting Metro Manila to Cavite and the rest of the Calabarzon provinces. The expressway has a total length of 46.9 km (29.1 miles). Additionally, Its northern starting toll is located at the Magallanes Interchange to its southern exit at Santo Tomas, Batangas, connecting it to Luzon's southern part.
The South Luzon Expressway was built during the late 1960s due to the government's plan to develop the areas adjacent to Metro Manila, with SLEX serving the South.
Manila-Cavite Expressway
Manila-Cavite Expressway (CAVITEX) is a 14-kilometer-long (8.7 mi) controlled-access toll road connecting Manila and the Philippines' southern province of Cavite. Near Uniwide Coastal Mall, the highway begins at a traffic light intersection with NAIA Road, Roxas Boulevard, and New Seaside Drive.
In fact, the Public Estates Authority Tollway Business (PEATC), a government corporation and subsidiary of the Public Estates Authority, owns and operates the CAVITEX. Furthermore, Cavite Infrastructure Corporation, a subsidiary of Philippine-based Metro Pacific Investments Corporation(MPIC), operates it as a government agency under the Office of the President.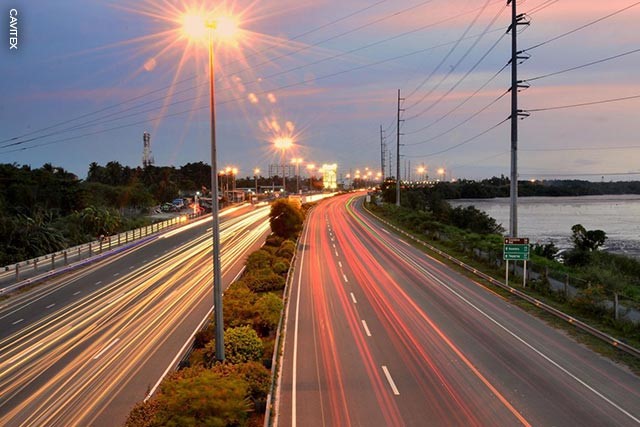 LRT 1
Aside from the major highways and expressway located near Bacoor, LRT 1 extension in Cavite is in full swing. In fact, the proposed extension will extend the existing line from Baclaran to Bacoor City in Cavite. Additionally, the LRT 1 extension project aims to ease traffic congestion. As a result, this will benefit areas like the Paranaque-Las Pinas-Cavite corridor. And lastly, this will also improve the commercial development around the rail stations along the line. The extension will end at Barangay Niog in Bacoor Cavite.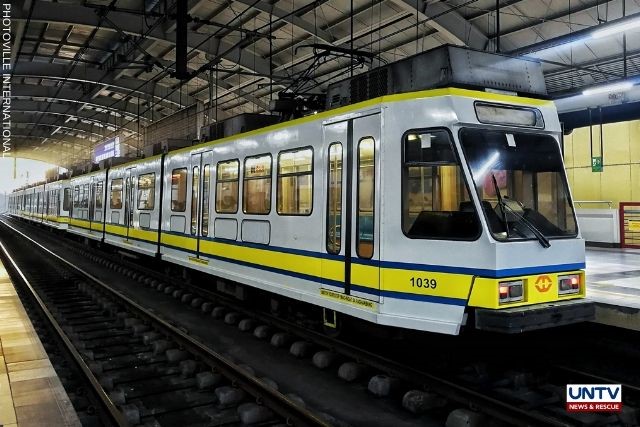 With the LRT 1 extension development on the line, it will affect the development and the commercial businesses in the City of Bacoor. Having different modes of transportation and the different road to pass through will surely make Bacoor the next commercial city.
Why live and invest in Bacoor City?
The city is one of the fastest-growing municipalities in Cavite, along with Imus and Dasmariñas. This is mainly because of their location as the municipalities are near Metro Manila. Additionally, the city's strategic location gives a lot of job opportunities to its residents, which made Bacoor Cavite a place of commerce.
Currently, the city is experiencing a shift from an agriculture-based economy to a residential and commercial urban center. In fact, residential areas for house and lots and condominiums are on the rise around the city is one of the reasons for its shift. Bacoor's primary income earners are retail, manufacturing, banking, and service. Lastly, there are also ommercial activities such as wholesale to retail establishments, restaurants and eateries, hardware and construction supplies, and other service-related industries.
Where to live in Bacoor City?
It is good to invest in a house and lot in Bacoor City Cavite; the Camella Cerritos community offers quality houses and lots for sale in Bacoor. Camella Cerritos is accessible to roads and major highways. These include the Manila-Cavite Expressway (CAVITEX), Emilio Aguinaldo Hi-way, Muntinlupa-Cavite Expressway (MCX), and South Luzon Expressway (SLEX).
From the largest and most trusted home builder in the country, Camella in Daanghari, Bacoor is your future home awaiting you. Welcome home to Camella Cerritos!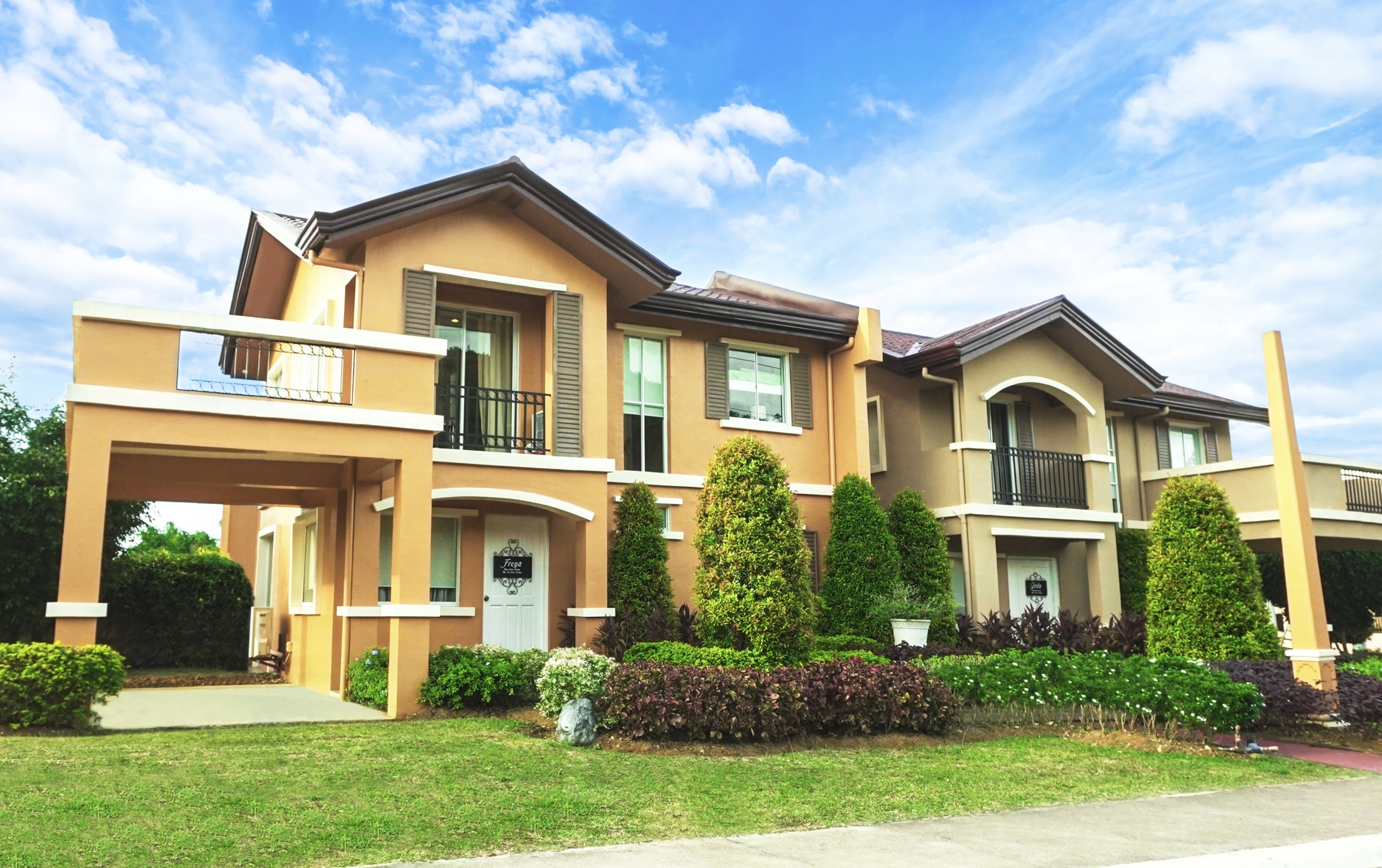 Settle down in Bacoor, Cavite!
Check out Camella's house and lot for sale in Bacoor!
By: Monica Blanca G. Adil