Glamping, according to Merriam-Webster, is the act of outdoor camping, but with beds, electricity, and indoor plumbing. Usually, camping does not involve these things as people came to be one with nature. Glamping is the mix of the words "glamorous" and "camping." Glamping is for those who want to escape the city but don't want the stress of going off-grid.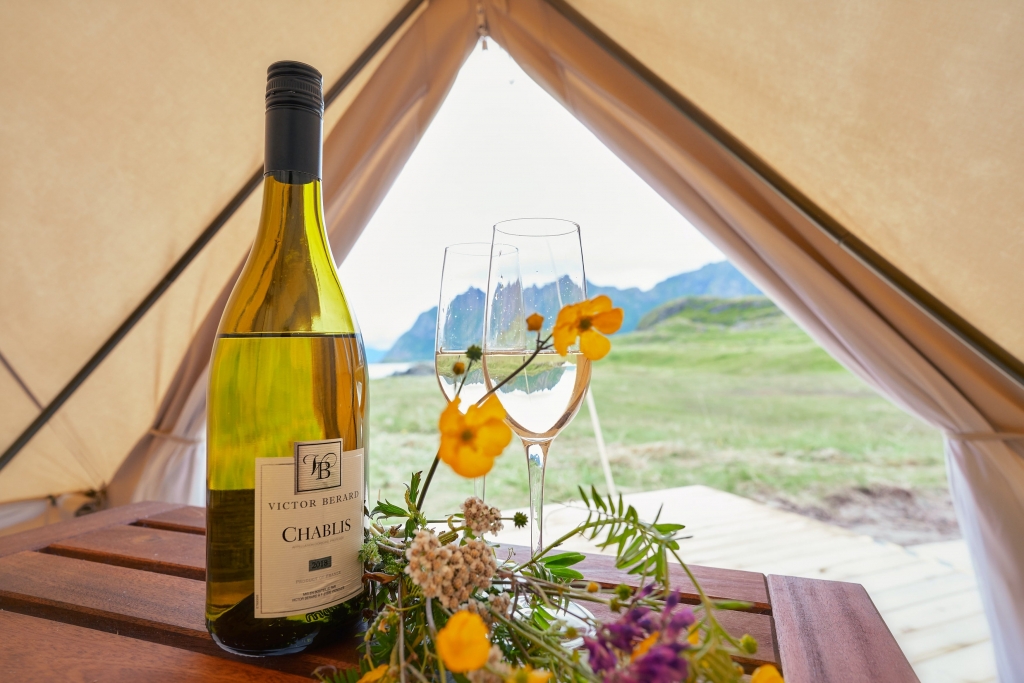 In the Philippines, there are glamping spots located in some resorts and hotels. However, anyone can glamp in their backyard or any vacant lot. This summer, glamping is a great activity if you want to relax with your family on a budget. Here are some steps to have the perfect glamping site on a vacant lawn.
Tend your Yard
You can't have the perfect glamp site if your yard is not in excellent condition. Before glamping, make sure that the grass is cut, mowed, and groomed. As much as possible, you should also apply some bug spray on your lawn to keep creepy crawlers away. Yes, it would be best to tend your yard but not overdo it.
One of the purposes of glamping is connecting with the outdoors. If you kill all insects, throw all fallen leaves, and make the backyard spick and span, it will decrease the vibe of being with nature. Make sure to make the outside bearable for glamping, but do not look too clean.
Setting up the Tent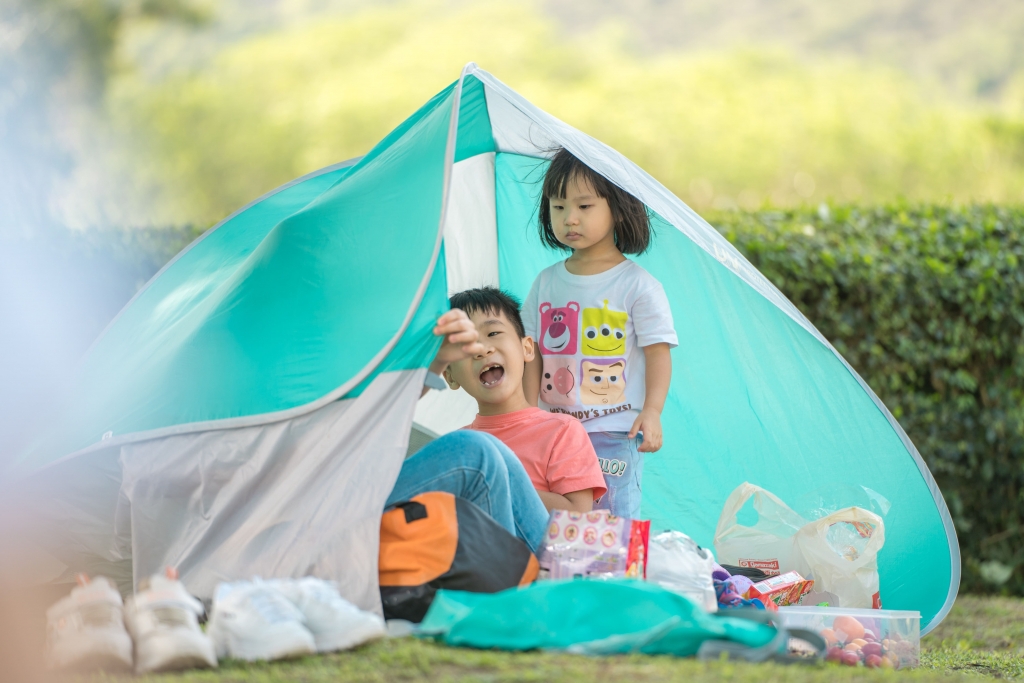 A traditional camping tent is a safe option for glamping as it provides shelter. But if you want to emphasize the "glam" aspect of glamping, going for a canvas bell tent is the best way. They might not be cheap, but you can put several mattresses inside this tent. Having a canvas bell tent allows you to put cozy beds and outdoor lighting for a beautiful glamping experience.
Another aspect you should consider in your tent is space. A broad tent for fewer people creates comfort because you won't have to endure a small space as a sleeping area. Instead, you have this beautiful tent where you can put your bed, some lighting, and even some gadgets of your choosing.
Setting up the Bed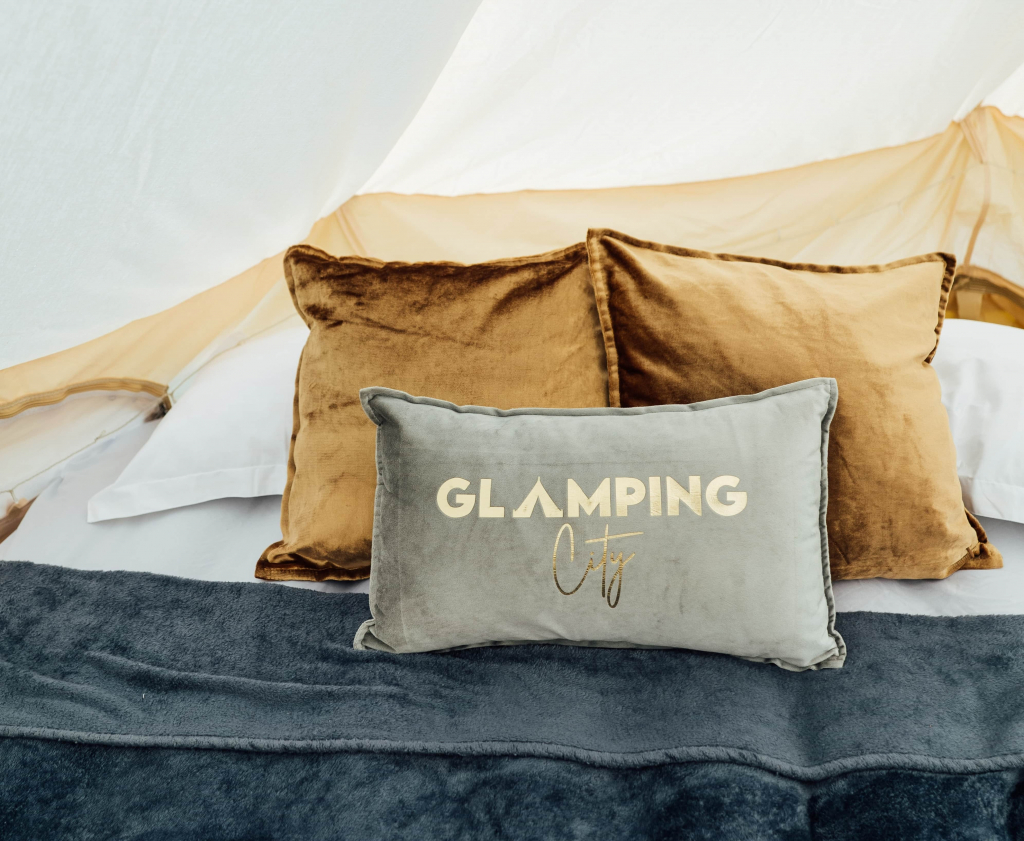 After settling your yard and tent, you should have a cozy bed. The bed is one of the main differences between glamping and camping. When glamping, you don't have to endure sleeping on the ground. The best bed to have during glamping is an air mattress, according to glampers. However, an ordinary mattress is also a choice of many. It's your call on what type of mattress you'll use.
Of course, you should also throw in your most comfortable pillows, blankets, and comforters. Having these items is undoubtedly a massive step from just bringing a sleeping bag when camping. If you can also create a lounge space within your tent, hammocks and hanging chairs are excellent additions.
Having Cozy Lighting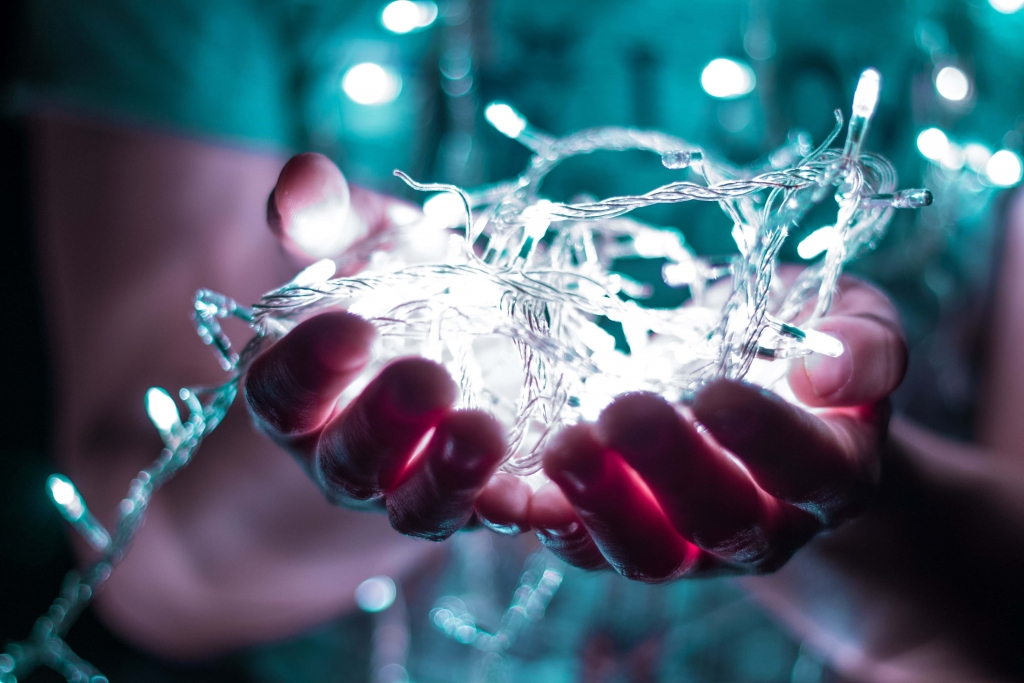 Another difference between glamping from camping is the usage of electricity. Rather than setting up a campfire, glampers can have outdoor lighting instead. LED fairy lights are a great addition to cozy lighting. This makes the glampsite look more aesthetically pleasing. If you have white Christmas lights, it can be an alternative to fairy lights.
But suppose you want more of a rustic or Bohemian vibe. In that case, you should consider having LED tiki torches and yellowish Christmas lights. Adding campfire and oil lamps is not wrong, but you should be careful about their placements. Ensure that they are placed in areas where they won't burn your tent and mattresses.
Have a Dining Space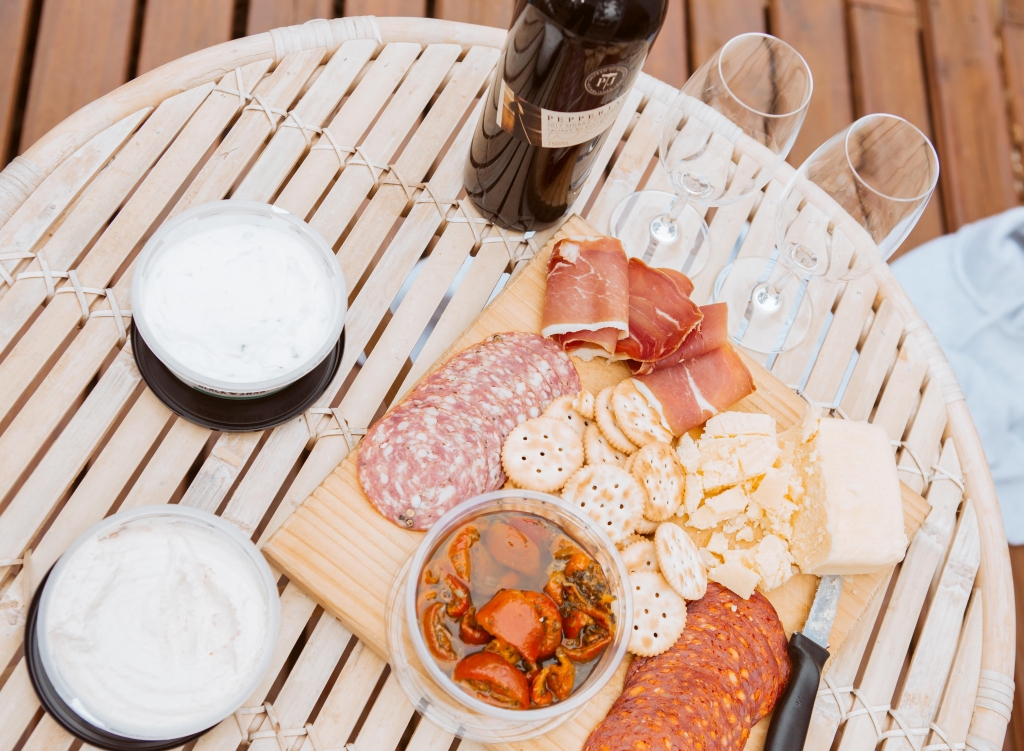 Your glamping site is not complete without a small table and some chairs. If you are glamping in your yard, you can get your dining table and set it up outside. Another option you can have is having a picnic on your vacant lawn. Your dining space is essential, but you should consider your meals too.
The best foods to have during a glamping trip come from the grill. Barbecue, grilled patties, hotdogs, and sausages are classic foods. Aside from grilling, you should have fruits on your platter as well. And of course, your drinks should be cold. Having a cooler for your beverages is essential in your glamping.
Gadgets and Entertainment System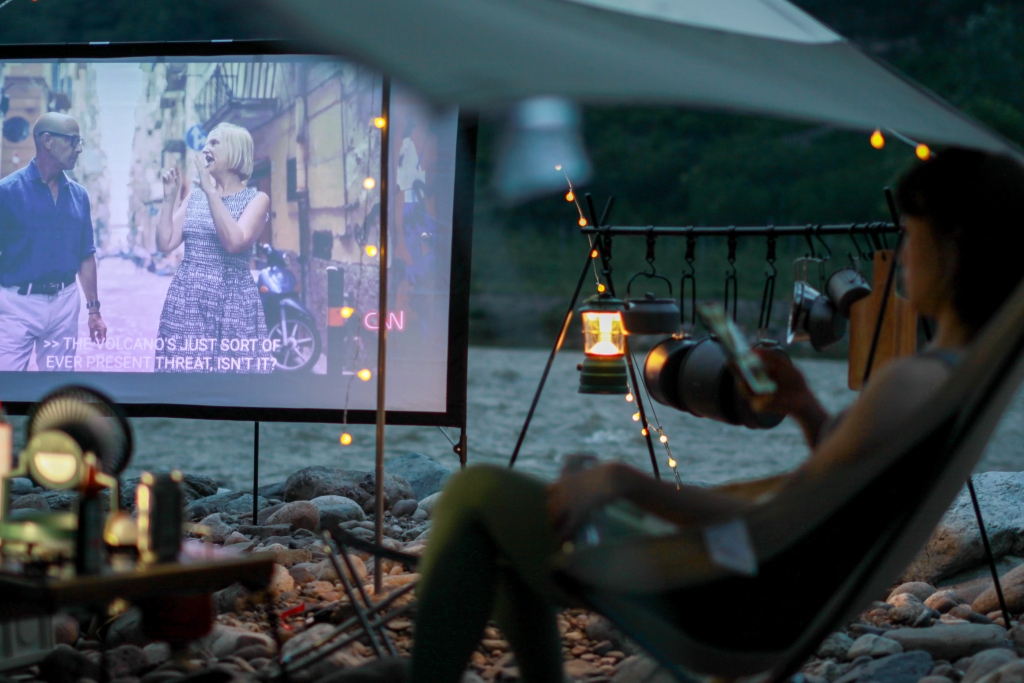 You are not camping in an area without power lines. You should not feel guilty for bringing your gadgets and using them when glamping. If you are glamping at home, you can just put the TV and gaming console outside. The tricky part is when glamping in a different area and bringing an entertainment system can be a hassle.
If you want an alternative for a TV set, you can bring some speakers, a laptop, a white curtain, and a projector. You can watch a movie as if you are in a drive-in cinema using those items. For home entertainment systems, you can bring a smaller speaker. A small TV and a video game console are good choices too.
You're All Set Up; What's Next?
Once you're all set up, you should have some bonding with your friends or family. Preparing games for the kids is an excellent way to have fun. If you are with your friends, telling different stories or even singing random songs is a perfect way to strengthen your friendship. Drinking together can also be an excellent way to have fun.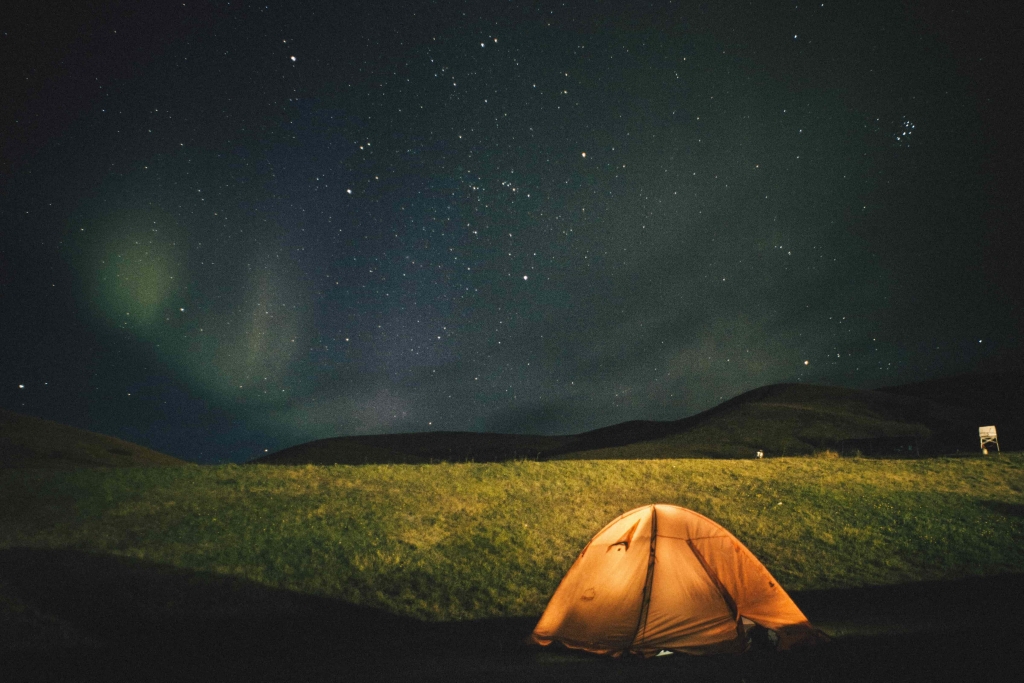 Other people camp in the woods without gadgets to disconnect from the world. They refrain from using technology with their loved ones because they want to grow closer together. When it comes to glamping, you can use technology as much as you want if you watch the same movie or play the same game together.
There are places where glamping packages are available. However, you can set up your glamp on your vacant lawn or backyard for less hassle. Glamping reduces stress, boosts your mind, and connects you with people and nature. This summer, glamping is one of the best activities you can do with the people you love.
Ready to Stargaze from your 'Glamp' in Subic?
Camella Subic can provide you with the best at-home location to start glamping in Zambales. The Glamp has been one of the most popular glamping sites in Zambales and the Philippines. But if you can recreate and do your glamping within a generous space?
Camella Subic is a 10-hectare Spanish-Meditteranean house and lot-themed development located in a highly urbanized Municipality of Zambales known for its agriculture and eco-tourism industry. It aims to level up the lifestyle of individuals and families who longed to improve the quality of community living.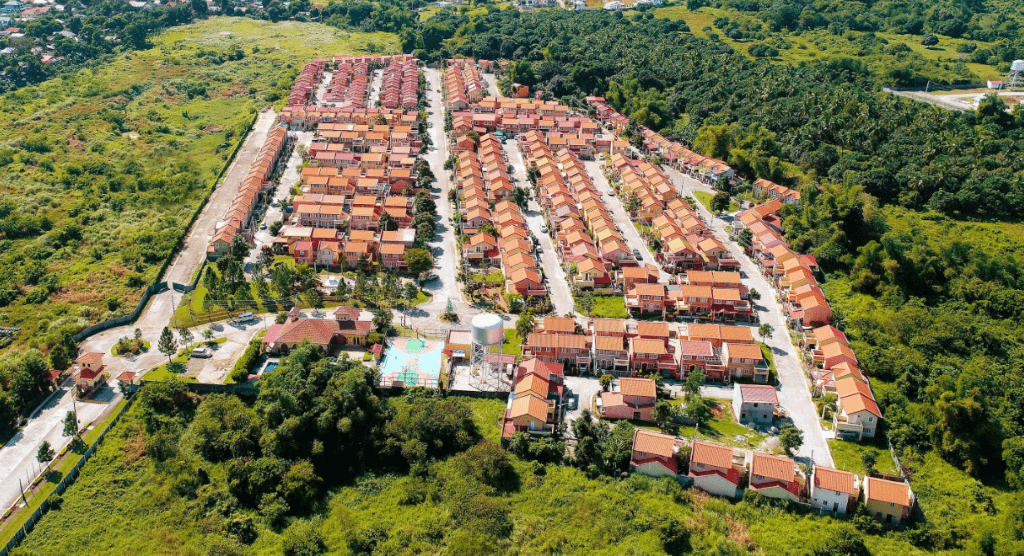 The community is made for people who consider the future through lifestyle upgrades yet breathing in the atmosphere of fresh air, sea breeze, and a beautiful sunset while enjoying the safety and security-sounds like the perfect spot to start glamping.
Get to know Camella Subic more through its official webpage and find out why you should invest in a lifestyle-centric community like Camella.