Now that the summer season is just around the corner, a lot of people are now looking for the best places to visit. Batangas, a very accessible province near Metro Manila, is a go-to place for people living in the country's capital. It houses various fancy resorts, sandy beaches, and natural tourist spots that have been every Filipino's favorite spot for a lot of years now. However, the quaint and underrated municipality of Taal is often passed by and overlooked by visitors going into other cities of Batangas.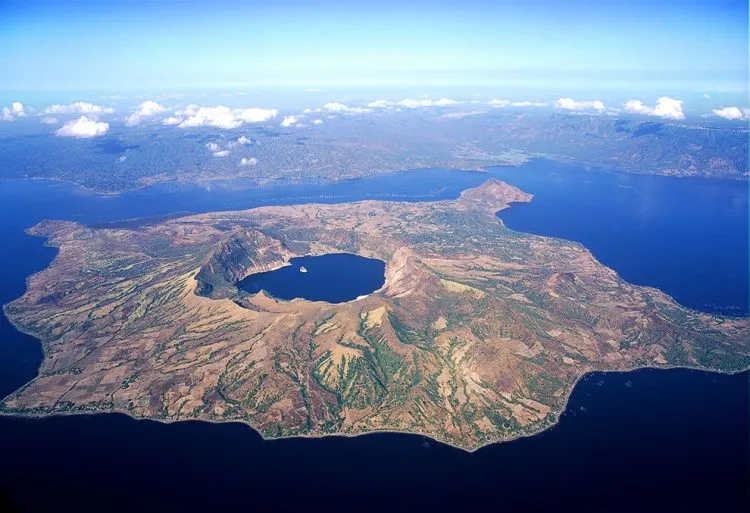 The famous Taal Lake and Taal Volcano are often associated with the Taal town proper but little do Filipinos know that the municipality has so much to offer than its famous façade. The municipality of Taal, after all, is a treasure chest that every Filipino should appreciate and explore. It plays a tremendous role in Philippine history and has been the birthplace of several national heroes in the country. Surely, when you visit this heritage landmark full of well-preserved colonial houses, you will feel the urge of wanting to know your roots and learn more about being a Filipino.
There's no need for a time machine because when you visit the 'Vigan of the south', it will make you think that time had stopped and you are somehow existing during the Spanish era. So, there's no need for second thoughts, try a new adventure for your summer vacation and have an invaluable experience in the historical municipality of Taal — a place that is been long 'breathing the silence of centuries'.
Best Tourist Spots in Taal
Seek a new type of summer adventure this 2022 and visit some of the prominent historical places in Taal. They will surely ignite your Filipino blood and make you proud of being one. The places you can visit for a quick getaway are as follows:
Minor Basilica of St. Martin of Tours
Are you a religious person who's been on a quest of visiting Catholic churches in and out of the country? If that's the case then it is another plausible reason why you should not miss this largest catholic church in the Philippines and Asia. Built in the year 1575, the living monument of Taal Basilica stands 88.6 meters long and 48 meters wide. It is multiple times bigger than any other house and lot for sale in Taal Batangas. Its intricate wall paintings and ceiling details can only make it awe-inspiring and captivating.
Since it is located at the heart of the town, it's impossible not to notice its magnificent structure inspired by the colossal baroque architecture. The basilica's frontal design will remind you of the image of St. Peter's Basilica in Rome although it experienced numerous calamities and withstand the ravages of the Taal volcano. Make sure to climb the belfry tower and see one of the largest church bells in the country. Although climbing maybe a little too challenging because of its narrow spiral passages, the view it can offer above is worthwhile.
You can visit this minor basilica during the lenten season (which is almost the start of summer season) to pray and repent, but if given an opportunity, you might also want to tie a know to this most-sought wedding church in the country. If the latter will be included in one of your options, you might want first to look for an affordable house and lot for sale in Taal Batangas.
Archdiocesan Shrine Of Our Lady Of Casaysay
As a sanctuary for one of the earliest Marian images in the Philippines, Our Lady of Casaysay Shrine has been frequented by religious people and devotees. It is an old yet modest church built in 1639 by Fr. Alfonso Rodriguez and once received a Vatican decree of having a privilege to give plenary indulgence to anyone who will pay a visit and repent for their sin.
Those who will pray inside the church are most likely to receive God's forgiveness and go straight to heaven. It gives hope to every religious Filipino and provides them another reason why they should live in Batangas city. On the flip side, if you're wondering how the first Marian image was discovered, there's a local belief that it is found by a fisherman named Juan Maningcad near the Pansipit River. Upon seeing the image, the fisherman takes a moment of silence and prays in front of the miraculous image.
The Healing Wells Of Sta. Lucia
Located near the Our Lady of Casaysay Shrine, the Healing Wells of Sta. Lucia is once considered a church but unfortunately got struck by an earthquake in the 18th century. It causes destructive damage and is split into half, leaving only the church's front. Renovation nor reconstruction is no longer possible and it was left unchanged. Over time, mysterious spring water gushed out of the two sides and made the place known around the town. After such an event happened, the damaged church is considered a sacred well caused by the Lady of Casaysay.
Several legends were formed to explain the occurrences in the sacred place as well as the belief that the sacred water has miraculous healing and therapeutic powers. Local and foreign tourists often give it a try and drink from the miraculous spring. When you visit, you might also want to test whether it has healing powers.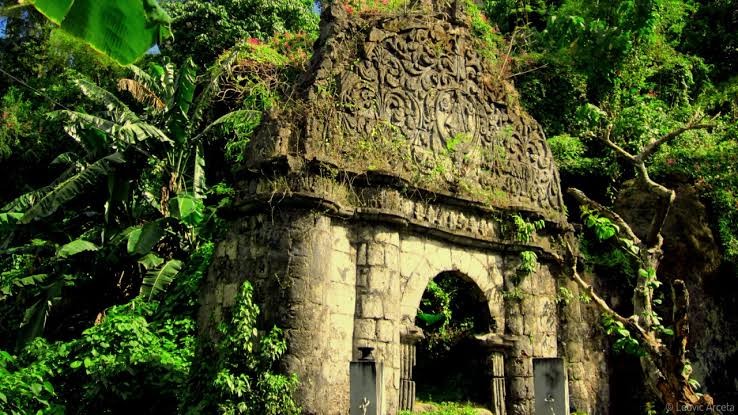 San Lorenzo Ruiz Steps
A staircase named after the first-ever Filipino saint, San Lorenzo Ruiz, connects the main town to Our Lady of Casaysay Shrine and The Healing Wells of Sta. Lucia. It has an estimated 120 to 125 granite steps and is locally called 'Hagdan Hagdan'.
Museo Nina Marcela Mariño At Felipe Agoncillo
Have you ever wondered how does it feel like to have a house and lot in Taal Batangas during the Spanish colonial period? As we all know, it was never easy for Filipinos to thrive during those depressing years. Women, unfortunately, are also oppressed and discriminated against. However, one prominent well-off Filipina goes out of her luxurious comfort zone and shows her love and support for the country. Marcela Mariño Agoncillo, the mother of the Philippine Flag, has a grandiose house that is now one of Taal's historic museums.
This 17th-century house turned museum is a place that can be visited by tourists for free. Since it is one of the oldest houses in Taal, it is well-maintained and funded by the government. It was donated by the descendants of Marcela since no one does not wants to inherit the place. Marcela bore six daughters and none of them got married nor had any children so no grandchildren were expected to inherit. Nonetheless, the place is a wonderful tourist spot to stop by when you visit Taal because it will reveal how intelligent and patriotic Marcela Mariño Agoncillo is.
Upon visiting, you will realize how women can be so much more than they were portrayed in the stereotyped world of patriarchy. Ensure that you will listen to the tour guide as they are knowledgeable in explaining the creation of the Philippine flag along with the history of the family's interior house.
Casa Villavicencio And Villavicencio Wedding Gift House
Casa Villavicencio is one of the grandest heritage houses in Taal. It is an inherited home of Don Felipe to his deceased parents which eventually became the couple's house. Villavicencio family is one of the wealthiest shipping and sugar mandates during that time that's why you can observe how intricately made the interior of the house was. Every detail boasts how wealthy the Villavicencio is. There is a 100 peso tour guide fee which also includes a mini snack.
Villavicencio Wedding Gift House is just a few steps from the main Casa Villavicencio. This well-detailed and colorful house from the 1850s is Don Eulalio's gift to his beautiful wife named Gliceria Marella on their wedding day. The place is now a museum often visited by local tourists. It opens every
Friday, Saturday, and Sunday from 8:00 a.m. to 5:00 p.m. There are tour guides who will explain the background of the place so make sure you listen to them and make the most of your visit fun and exciting. Not to mention that you will also get to see typical little windows popular during the Spanish era. There are stenciled patterns that change to every room, too! House and lot for sale in Taal Batangas rarely feature these types of design nowadays but you might want to venture into a Spanish-inspired house model such as those from Camella Taal.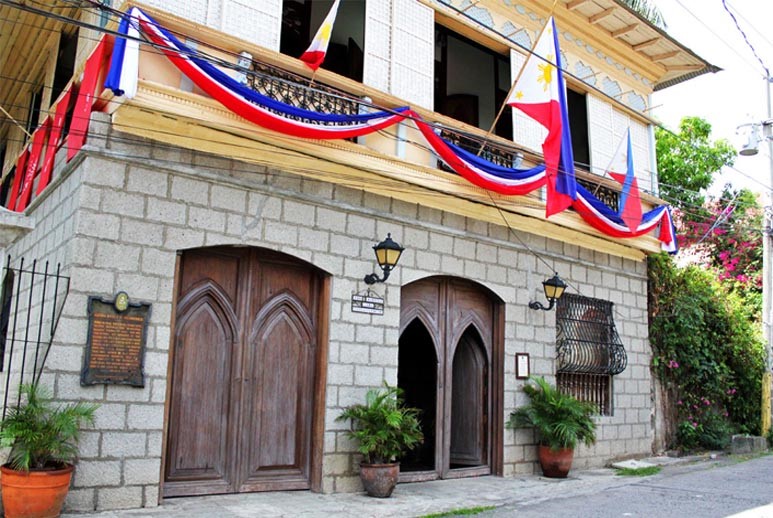 Galleria Taal
Calling all photographers and photography enthusiasts! Here in the municipality of Taal, you will get a glimpse of the enormous camera collection and historic photographs. An estimated total of 100 old and rare cameras can be viewed here which will give you a motivational booster to pursue your love for photographs. The photo gallery was established in 2009 and features the collection of Mr. Manny Barrion.
Stopping by this camera museum will teach you new things concerning cameras and photography which can be an enriching experience for you, your family, and your friends. It has an entrance fee of 50 for students and 100 for regular visitors. You can also dine in the courtyard-style café inside the museum. They offered fried Suman, Lomi, cold and hot drinks, and more.
The White House — Gregorio Agoncillo Mansion
When you drive along Batangas Provincial Road in Taal, you'll see the captivating white colonial American mansion of Don Gregorio Agoncillo. He is a lawyer and a historic diplomat who's been married to Mariquita Villavicencio. The old ancestral house is now a museum featuring an abundant collection of well-preserved Edwardian furniture. It has an entrance fee of 70 pesos per head and is open to the public on Friday, Saturday, and Sunday. Outside, you will get to see the statue of Don Gregorio Agoncillo.
Escuela Pia
A few meters away from Taal Basilica, there's an old historical building known as Escuela Pia. It is often visited by local visitors as it is near the Minor Basilica of St. Martin of Tours. Nonetheless, the old building now hosts private celebrations, reunions, meetings, mass gatherings, and other several functions.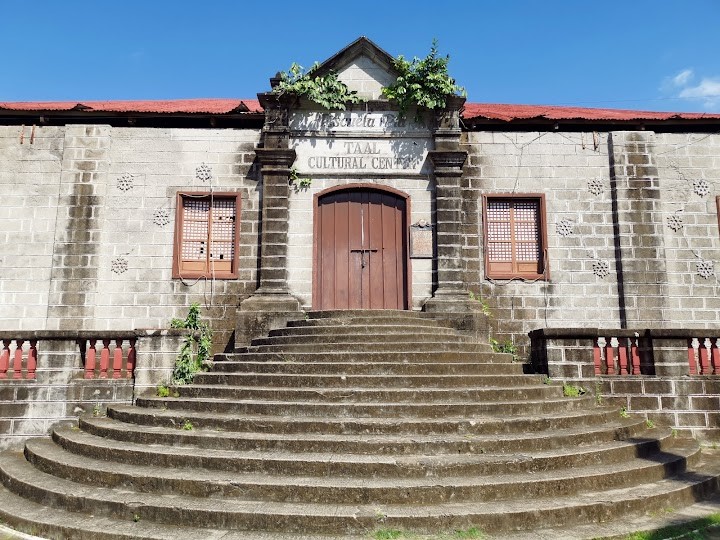 Visit Taal's Public Market
Your entire visit to Taal will not be complete without dropping by its general public market. Here, you will see different delicacies that every Taaleños are proud of. Batangueño Tapa, Longganisa, Lomi, Kalamay, and Tinapa are just some of the mouthwatering food you can try with your family and friends. You can also have pasalubong galore! Hence, don't forget to visit balisong and barong stores in the town. Taal is considered the balisong and barong capital of the Philippines.
Live In The Enriched Community Of Camella Taal
Want to know what's the true home meant to cater to the needs of every Batangueños? Well, there's no better residential community in Batangas better than Camella Taal. It is a 20-hectare land located in Brgy. Buli has Spanish-inspired architecture that blends well with the ancestral houses known in the municipality. Living in Camella Taal will make you feel more at ease as it integrates its five pillars. First, security and safety is Camella's top priority.
There are trained guards, a gated entrance, and 24/7 surveillance security that will make sure there's peace and order within the community. Second, it's convenient and accessible to its residents. It is near primary establishments, tourist destinations, and infrastructures. Third, it is a dream community of every Filipino. All that you will ever need is already in Camella Taal. It has world-class amenities that can make your living to the next level. It is composed of a clubhouse used to celebrate occasions, a playground for kids to have fun, a swimming pool to capture family moments, and a basketball that will awaken your competitive self.
Fourth, is the value for money. Camella has quality home designs that can accommodate every unique preference. Lastly, purchasing a house and lot in Camella Taal is a wise investment. You can use it as a staycation house and rent it to others when you're in Manila. This is truly rewarding since Filipinos loved the idea of coming home to the province. Camella is the next integrated community and has a lot of positive reasons why it is the best place to choose when you start asking yourself or your family the question of 'why you should consider living in Batangas City?'
Plus, there are a lot of fun things to do in Batangas this summer so why not get a proper and life-long investment such as owning a house and lot in Camella Taal?
The spacious community of Camella Taal is surrounded by green spaces and beautiful landscapes. It has a serene atmosphere that can be your haven after spending stressful months in the Metro. House models that you can choose from Camella Taal are the following:
For Camella Series:
Bella — this 88 house and lot space consists of two bedrooms, 2 toilets and baths, a living area, dining area, and kitchen area.
Cara — this 88 house and lot space consist of 3 bedrooms, 2 toilets and baths, living area, dining area, kitchen area, provision for carport, and a balcony.
Dana — this 99 house and lot space consist of 4 bedrooms, 3 toilet rooms, a living area, dining area, kitchen area, provision for a carport.
Ella — this 110 house and lot space consists of 5 bedrooms, 3 toilet rooms, a living area, dining area, kitchen area, provision for carport, and a balcony.
For Grande Series:
Freya — this 156 house and lot space consist of 5 bedrooms, 3 toilet rooms, a living area, dining area, kitchen area, study area, and a balcony.
Greta — this 156 house and lot space consist of 5 bedrooms, 3 toilet rooms, a living area, dining area, kitchen area, 2 car garage, balcony, and a covered porch.