by Jonna Reyes
Every home has a living room. It is one of the most important rooms in the house and for good reasons. The living room has many functions: it's the place where daily activities happened, where you entertain your visitors, where your kids can play, and where you watch your favorite Netflix shows with your family at night. This is literally "living" because you want a place where you and your family can gather.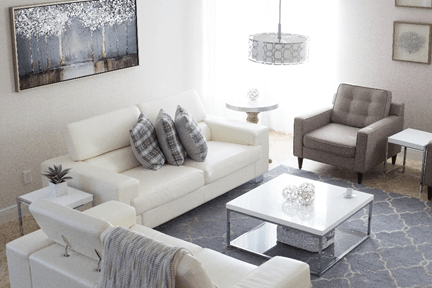 Maximizing the function of a living room helps you in your daily activities. Whether you have a small or big space, you can decorate it according to your lifestyle and taste. The best way to decorate the room is to think about how you want to use the space. Here are some tips on how to make your living area multifunctional for you.
1. Are you a storage lover?
We have some smaller things that we always found in our house and yet no exact room to place them. Just like the photo albums, souvenirs, kids' toys, and other items that we have, those things may be put within the cabinets or storage area. You may install some floating wall cabinets that can still free up the floor space.
2. Are you a book lover?
Do you have a bunch of books in your home? Well, you may put some built-in shelves on the corner of your living area. Decorate it with a comfy chair and a side table, so you can have a comfortable and cozy place for yourself.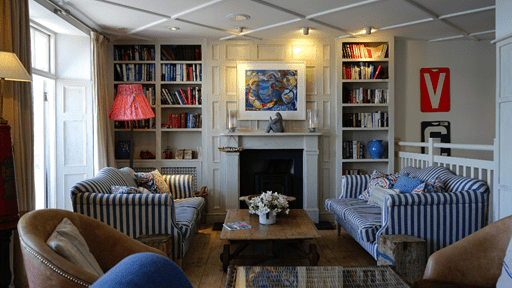 3. Do your colleagues or friends visit you often?
If you have friends who love dropping by on your home for some catch-ups, you may consider having a comfortable chair or a sofa with a center table to place your coffees. You may not notice the time having a conversation while sipping a cup of coffee.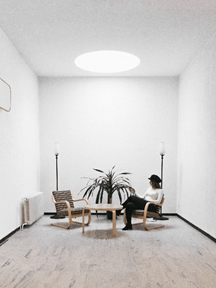 4. Do you have kids?
Kids enjoy their childhood by playing with their toys in a comfortable and wider space. To make your living room more multifunctional, consider furniture that's adjustable and can move sideways within the living area. This gives you enough space where your kids can play around with you.
5. How's the size of your living area?
Do you have a smaller or bigger space? Decorate it according to your home and household size. If you have a smaller space to work with, it's better to decorate it with minimal furniture. You may also put a wall mirror, so it looks wider and brighter. And if you have a bigger space, you may place a divider to maximize the function area.
After thinking and planning on what you're going to do with the space, you may now consider the furniture you may need. Some furniture has a double duty and yet, beautifully designed and gives you the value of its price for its multifunctional purpose. With minimalist furniture and elements, you make your home more functional while saving space.
6. Sofa Beds
If your house doesn't have enough space for a guest room, a sofa bed is your savior! Turn your living room into a bedroom by night. Not to mention that it is an easy option for your sleepover guests!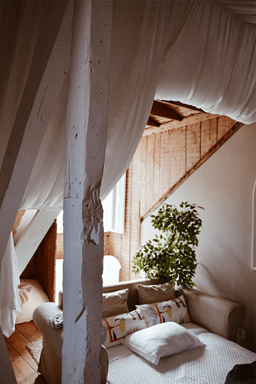 7. Center Table with Storage
Centers table with storage rooms is perfect for your lounge room. Here, you can store your magazines, TV remote, phone chargers, or cords and avoid losing them in the cracks of your couch. No more messy living space!
8. A Room Divider
A room divider is the quickest hack to divide your room if you plan to use it for multiple purposes. For your partition, get something that perfectly fits in with your décor. This way, you divide your room without making it look like it's out of place. With a divider, you can now use your living room for gatherings and your kids' play area at the same time.
9. Sectional Sofa
With a sectional sofa's flexibility, you may use it to divide your living room space however you like anytime. You may separate the pieces if you need multiple seating capacity. Alternatively, you may put them together if you want to lay down while watching your favorite movie. You can also move it all over the house if needed.
10. Ottoman
An ottoman has a lot of purposes. The most common ones are using them as a chair, table, storage, and footstool. There are different kinds of ottomans with varying sizes, colors, and prints. Some come with storage under the foam, while others have detachable foam that can be used as a table. If you want something simple that can serve multiple purposes, an ottoman is definitely your go-to furniture.
These are just some of many pieces of furniture with double duties. If you want to maximize the limited space within your house, start with your needs and proceed practically.
How to start decorating your living room area:
Start with a plan. Draw your living room on paper and think of the most unique design that you want to make.
Choose two to three colors that perfectly blend with the design you're planning.
List down the things you need to buy, such as furniture and appliances.
You may consider having rugs on your floor.
Don't forget the lighting. Use smart lighting, which can adjust the color into a dim or brighter room according to your mood.
Lastly, add your personality. It will help you to create your multifunctional living area easier.
Make a Multifunctional Room!
Having your own house gives an excitement on how are you going to make it stylish and functional. Decorating your living area will ultimately depend on the size of your room. The important thing is to live comfortably and have a healthier home.
You may start by choosing a home with a trusted home builder then plan your goals for your home. Camella offers house and lot properties with spacious floor areas that you can transform according to your needs. For your home options and inspiration, you may check out Camella's catalog of house and lot for sale.