The new normal the world has been forced to live in at present has been everybody's lifestyle. It has redefined how people approached social spaces, communication, and even their basic household needs. At the height of the lockdown, even groceries had to be ordered online. Now, people rely more on internet-based apps and gadgets to improve their productivity at home. With schools and work moving to virtual platforms, every household had to increase its internet capability to meet this demand. This sudden digitization of almost all aspects of everyone's life created an increased demand for faster household internet.
Home internet technology
Now that more people have learned the conveniences and services that they can have access to with just a mobile device and WiFi, connectivity in the Philippines is at its demand peak. This suggests that more households now rely upon the availability of WiFi connectivity.
Diving into the specifics of the internet is too technical. But if one wants to ensure they are getting the best service, it is necessary to get technical. This is true, especially when looking for what internet to upgrade a home with. At present, the fastest internet available in the country is fiber internet. What makes fiber internet different from the cable and dial-up ones is that it can transfer data to nearly one gigabyte per second (Gbps). This means web pages, apps, and videos load faster. One can proceed with their online classes, work, or video streaming without the lags.
Where can I get fiber internet?
With greater demand for faster internet also comes more players in the market. Now that people have more options, it is a matter of choosing the best value internet provider. One would want a provider that bundles their high-speed household needs into one plan. For the best deals of the year, Streamtech offers services and products that exceed limits.
Streamtech offers reliable, high-speed internet to upgrade the home internet speed. With the Streamtech Home plan, families can now get up to 20 megabytes per second (Mbps) of internet, plus a cable TV subscription for as low as P1,499 per month. Want more speed? Streamtech also offers a premium plan of up to 150Mpbs internet speed, plus hundreds of cable TV channels for less than P4,000 per month. Visit this page for more plan options and details.
Why upgrade with Streamtech's fiber internet?
Fast
Streamtech fiber internet is high-speed and dependable. With fiber optics in its lines, fiber internet carries information faster over longer distances with fewer interruptions. This results in faster loading times and less downtime. That means no need to wait minutes before starting a movie and watching videos in the highest resolution.
Secure
Information traveling in fiber optics are more secure compared to copper lines. They are much less susceptible to hacking. With this feature, families and businesses can rest with the knowledge that their information running through this channel is safe. 
Reliable
Fiber internet is reliable at any given time. With this type of connection, households can enjoy high-speed service throughout the day without worrying about possible downtimes. Peak times will not affect the speed of a fiber connection. This is perfect for families using multiple devices at the same time every day—no need to go on rotation for who gets to play online games or stream videos.
More services and products
Aside from high-speed internet and cable TV, Streamtech offers more products, especially for homeowners and their house and lots. 
Extendifi
Big house? No problem. Streamtech's Extendifi extends household wifi to reach all corners of a house and lot. But it does not stop there; Extendifi also allows parental controls for the network so parents can monitor and limit the content that their youngsters can access. Assisted by the Deco App, users can easily set up the ideal spot to put the extender for the most robust connectivity. 
Aside from those features, Extendifi also comes with a built-in antivirus valid for three years—an advantage for smart homeowners. With Extendifi's antivirus, all the connected devices and appliances in one's home network are protected from viruses and malware. The device's other features include a usage review for blocked content and security threats and a protective firewall.
Add-on bundles
Streamtech has more family offerings for its subscribers. The internet provider bundles add-ons with its internet and cable TV packages that families can choose according to their needs. For families with children attending virtual classes, DigiClass is just the perfect bundle. With DigiClass, subscribers can avail of an additional laptop or tablet from AllHome with a discount on Planet. Want entertainment? Streamtech also offers a Vlogging Kit bundle with a Canon M100 camera, a tripod, and a microphone. Lastly, the Gaming Kit with a phone, gamepad controller, and wireless earbuds in the package.
Connectivity and smart homes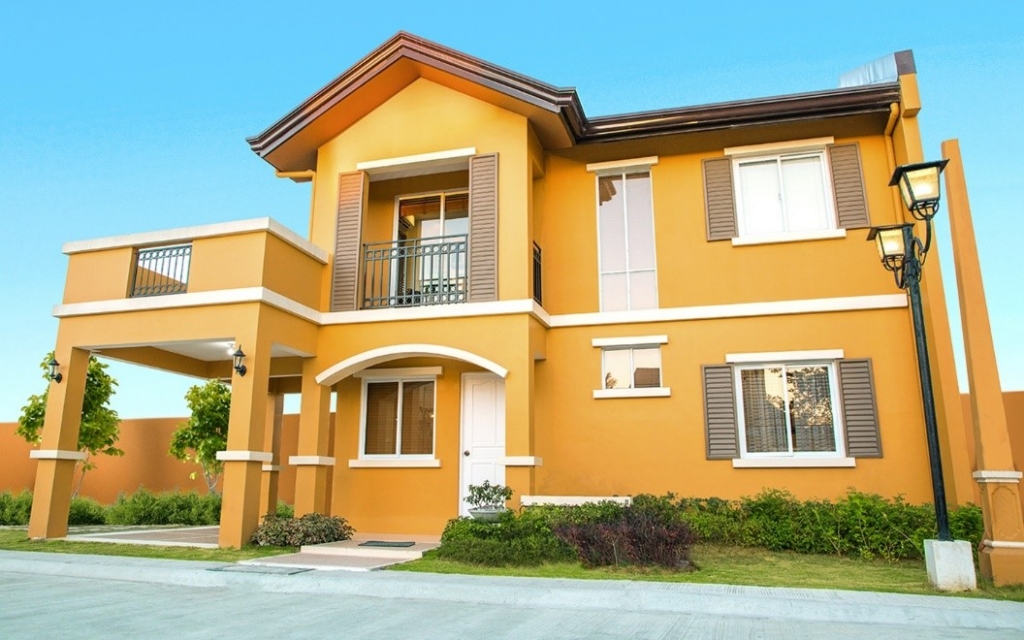 Connectivity is now one of the most important considerations every homeowner takes into account when choosing a home. With its network servicing mostly residential areas, Streamtech brings home connectivity into new speeds. Streamtech especially makes move-in easier for Camella homeowners by providing perks such as free and advance installation. Now, all families have to do is move-in to their high-speed internet-ready home.
With Streamtech's internet capabilities, it is now easier for families to convert their house and lot into a smart home. Families can connect devices within their home and link their home to wherever they may go. A smart home connected to the internet sends live feeds to its homeowners. It can also send alarms and notifications to the remote user when the installed home devices sense a threat. The combinations of these two technologies create the home of the future—a safe and healthy home powered by connectivity. 
Streamtech is now available in selected areas across Luzon, Visayas, and Mindanao. For more information, visit their official website at www.streamtech.com.ph. To know more about Camella's smart home offering, visit www.camella.com.ph.