With summer just around the corner, it's time to plan for fun activities under the sun. If you're going for a quick drive down South, Batangas is the perfect getaway place for an enjoyable summer trip. The coffee capital offers loads of activities for fun lovers, adventure seekers as well as food hunters. In the list below, we explore five fun activities you can do in Batangas this coming summer.
Embrace nature tripping and going hiking
If you want an ultimate nature trip, hiking a mountain is the best thing to do. Despite a challenging hike, you will be rewarded with a breath-taking view at the top. Batangas is home to popular hiking spots including Mt. Pico de Loro, Gulugod Baboy, Mt. Batulao, Mt. Pico de Loro, Mt. Talamitam, Mt Manabu, and Mt. Daguldol.
Enjoy water activities or island hopping
A summer trip would not be complete without spending some time on the beach. Beat the heat by frolicking in the sand and enjoying the cool water breeze. Some of the best beaches in Batangas can be found in Laiya, Masasa, Sepoc, Matabungkay, Fortune Island, Pulo Island.
Tourist mode on
Go back in time by doing an educational tour of historical sites in Batangas. Heritage tours are available in Taal if you want to see old Spanish houses, plazas, churches, and buildings.

Go deep diving in the waters
Diving spots are one of the main attractions of Batangas. Beautiful coral reefs and colorful fishes will greet you when you dive into the deep blue seas of Anilao. Plenty of resorts with complete amenities is located in the area. World-class diving sites found here include Eagle Point, Bahura, Secret Garden, Twin Rocks, and Ligpo Cave. Anilao is also known as one of the world's best macro photography destinations. It's best for muck diving in the Philippines.

Try the local food favorites
After a long day of activities, indulge yourself with a much-deserved feast. There are many food favorites to try in Batangas such as its famous lomi, kapeng barako, bulalo, tapang Taal, suman, etc.
Batangas indeed has a lot of activities to offer. From doing fun summer activities to serious business ventures, it presents the best of both worlds. No wonder why the province is a favorite destination for both leisure and business. It is also an ideal place to settle because of its thriving economy and friendly people.

Know where to eat in Batangas and experience the province like a local:
5 Aesthetic Cafes In Batangas To Level Up Your Instagram Feeds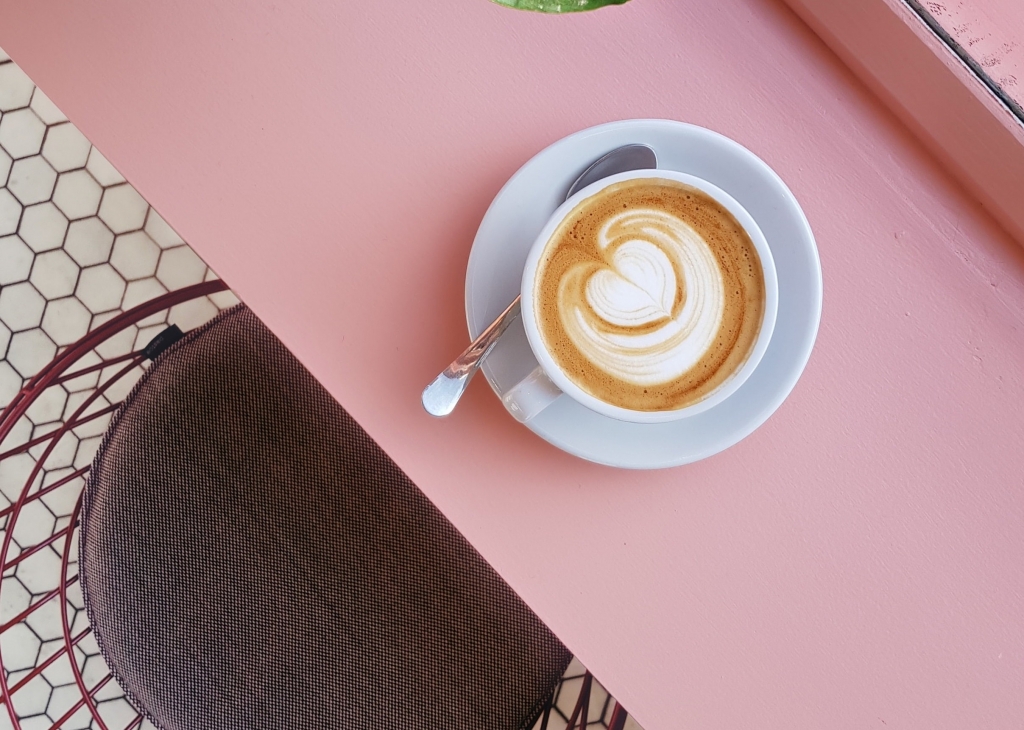 If you are looking for a condo in Batangas, Camella Manors offers a resort-themed condo found in the heart of Lipa. Real estate investment in the area holds bright due to the city's promising growth. Lipa City has a vibrant economic forecast with the presence of a booming Business Processing Outsourcing (BPO) industry, call centers, and other IT-related firms. The city is also named as one of the Top 10 cyber growth corridors in the Philippines in recent years.
Camella Manors Lipa: Experience a life well-lived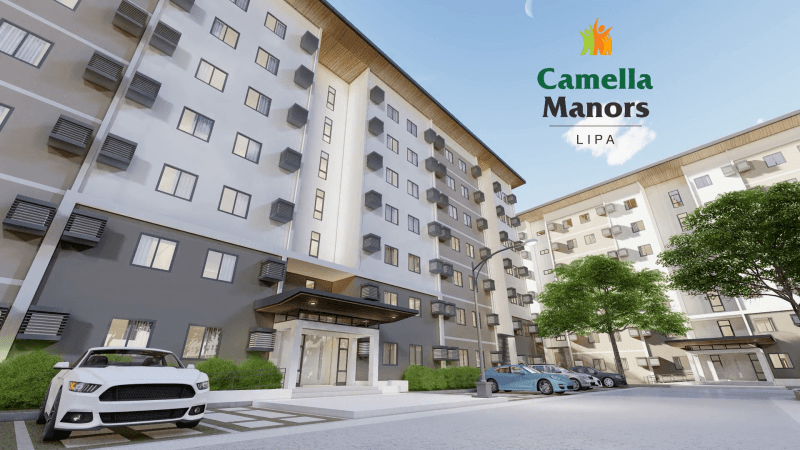 Investors looking for the best value should choose wisely. A condo investment holds promising returns as it appreciates in value quickly, whether you plan to settle or rent out the place. Location is a definite factor when it comes to investing. A strategic location gives you an edge because of the convenience and accessibility it brings.
Camella Manors Lipa offers all that and more. As one of the pioneering vertical developments in Lipa City, it is considered to be the biggest condo development in Batangas and the first resort-themed university condo in Lipa.
Camella Manors is Vista Land's newest mid-rise condominium brand located in the regions and nearby provinces of Metro Manila. It promotes all-in lifestyle needs and resort-themed amenities that cater to young professionals, starting families, investors, and Overseas Filipino Workers (OFWs).
Camella Manors Lipa is strategically located in Tibig, a quiet and exclusive site that is conveniently close to Lipa's City center. You can also conveniently travel to and from Metro Manila as the condo is only 80 kilometers away from the metro city.
This resort-themed condo has the most expansive amenities among all the Camella Manors projects nationwide. Spanning 2.8 hectares, it features a badminton court, function hall, jogging path, paring space, swimming pool area, clubhouse, fitness gym, play park, and a play court. Buildings 1 and 10 both houses commercial areas on the ground floor.
You can enjoy a refreshing lifestyle experience here as it is one of the few Pine-estate condo developments in the country. Now you don't need to go far to have a vacation. The lush and panoramic vibrance of green spaces accented with fresh Caribbean pine trees create a chill and laidback atmosphere perfect for a vacation home in the city.
Experience an elevated condo lifestyle with the additional features of 24/7 Security, verdant landscapes, accessibility to all sectors of the society, nearby tourist spots, and smart condo living. It is also a pet-friendly community that can accommodate your favorite fur babies.
Discover more of Batangas with these tourist destinations:
Batangas Tourist Spots Perfect For Quick Getaways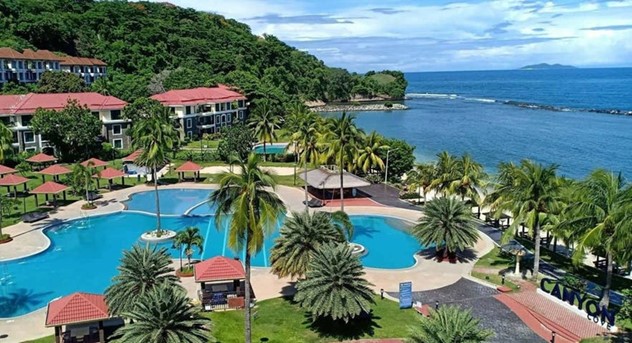 The premiere pine-estate condo development in Lipa is strategically located in a prime investment address close to many essential establishments like shopping malls and retail centers, leisure and entertainment, schools and universities, medical centers and hospitals, churches, and major infrastructures.

Tourist destinations are nearby, giving you convenient access to a lot of recreational activities such as mountain biking, marine diving, food tripping, beach hopping, glamping, or embarking on a pilgrimage.

Camella Manors is also the first resort-inspired university condo in Lipa that caters to the education hub in the city. Students and teachers can look at the dorm-for-rent investment to give them more flexibility in their pursuit of a comfortable abode near the school.

Pre-selling of units is ongoing. To find out more about Camella Manors Lipa, check out our property page. Reservations can also be done conveniently and hassle-free through easy-to-use online payment facilities.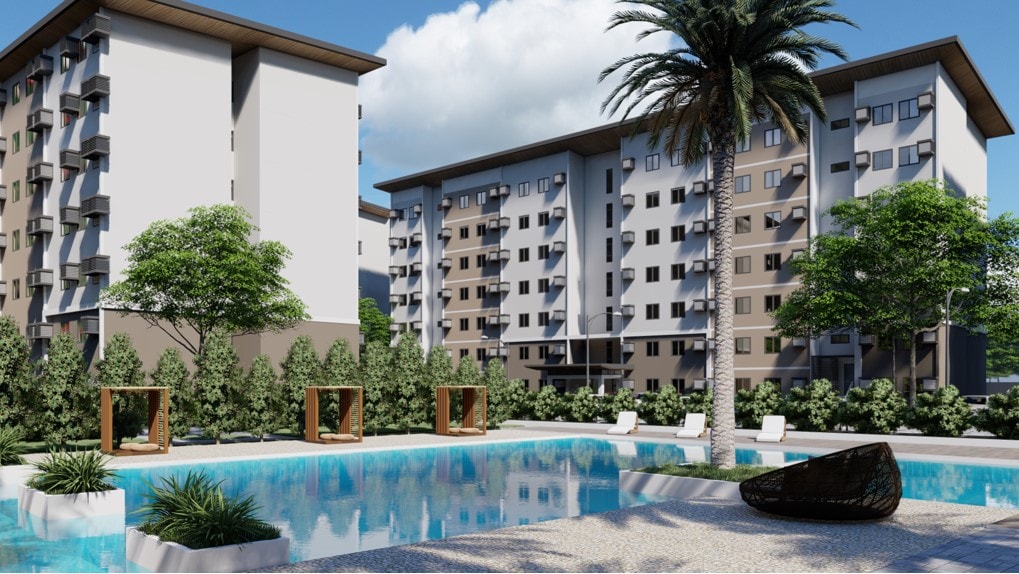 Invest in your future in Batangas.
Check out Camella's pre-selling condo in Lipa!