A coffee experience nowadays does not only involve a good cup of coffee. Oftentimes it goes beyond coffee and includes the café's overall ambience. Coffee shops have level up their game with stylish interiors and high-speed internet to cater to a wider group of audience.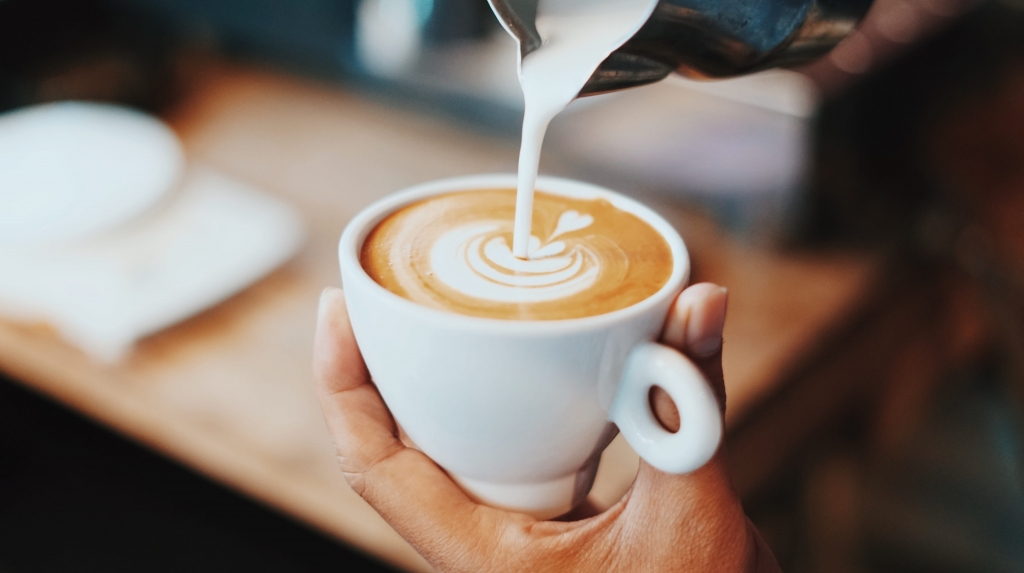 In Batangas, there are five stand-out cafes perfect for Instagram-loving customers. These coffee shops are frequented by guests for their beautiful settings that scream (hashtag) aesthetics. If you're heading down South, make sure to drop by any of these cafes to give your IG-feed an instant boost. Enjoy sipping and snapping in the coffee capital of the Philippines.
Five 'Instagrammable' Cafes in Batangas
Coffee Project Batangas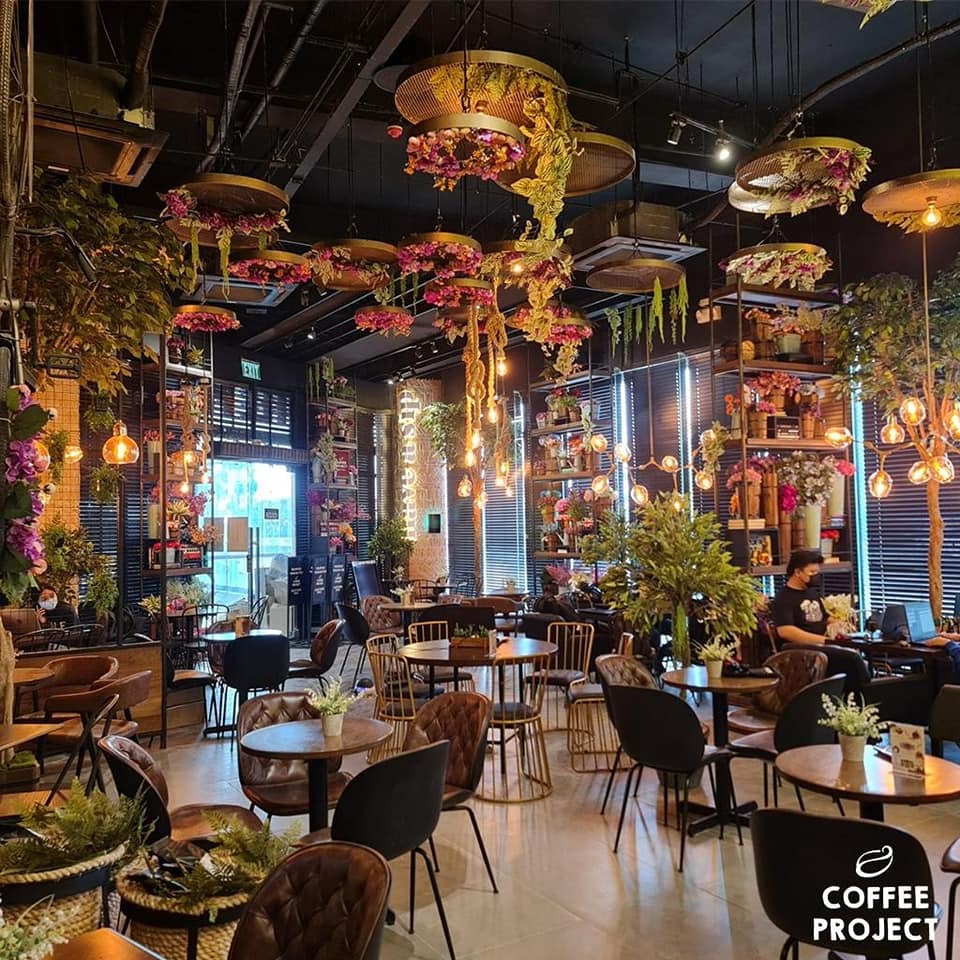 Another branch of the most instagrammable café in the Philippines opened inSto. Tomas, Batangas last year. Adorned with exquisite plant decors, a cool book collection, flower arrangements and a modern bike installation, every inch of this café serves as the perfect backdrop for your Instagram story.
Customers can enjoy a wide variety of offerings from breakfast, pastries, pasta, pizza and sandwiches. Various blends of coffee are also available for both coffee and non-coffee drinkers. Students and young workers particularly love to hangout in the area because of its stunning interiors and strong wifi connection.

Location: All home, Maharlika Highway, Brgy. San Miguel, Sto. Tomas, Batangas
Moon's Dessert Cafe & Restaurant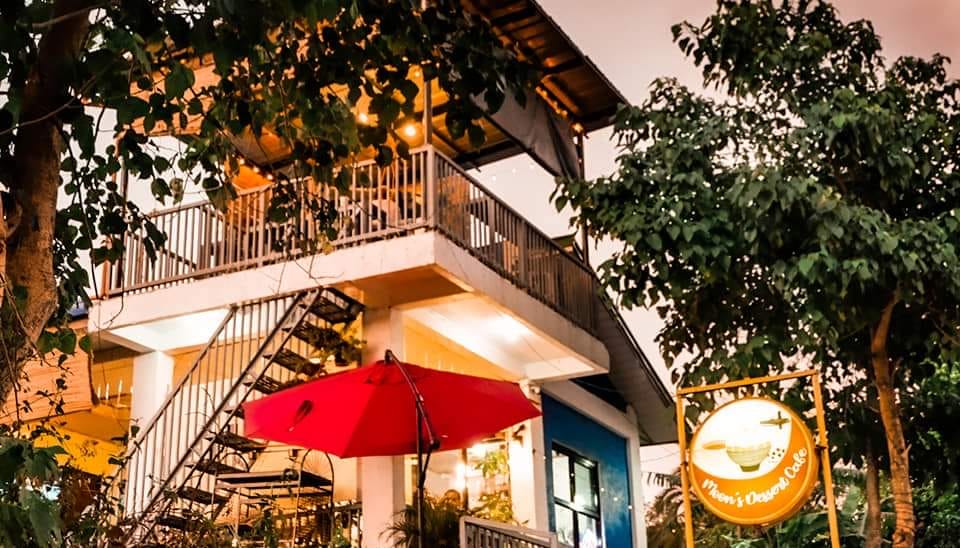 Korean fans will enjoy this new café in Nasugbu that lets customers wear the traditional hanbok inside the cafe. Aside from their coffee selection, you can also enjoy other Korean favorites such as kimchi fried rice. Find this cutesy café just 15 minutes away from Tagaytay.
Location: Brgy. Aga, Nasugbu, Batangas
Cafeteau by Kapepe Coffee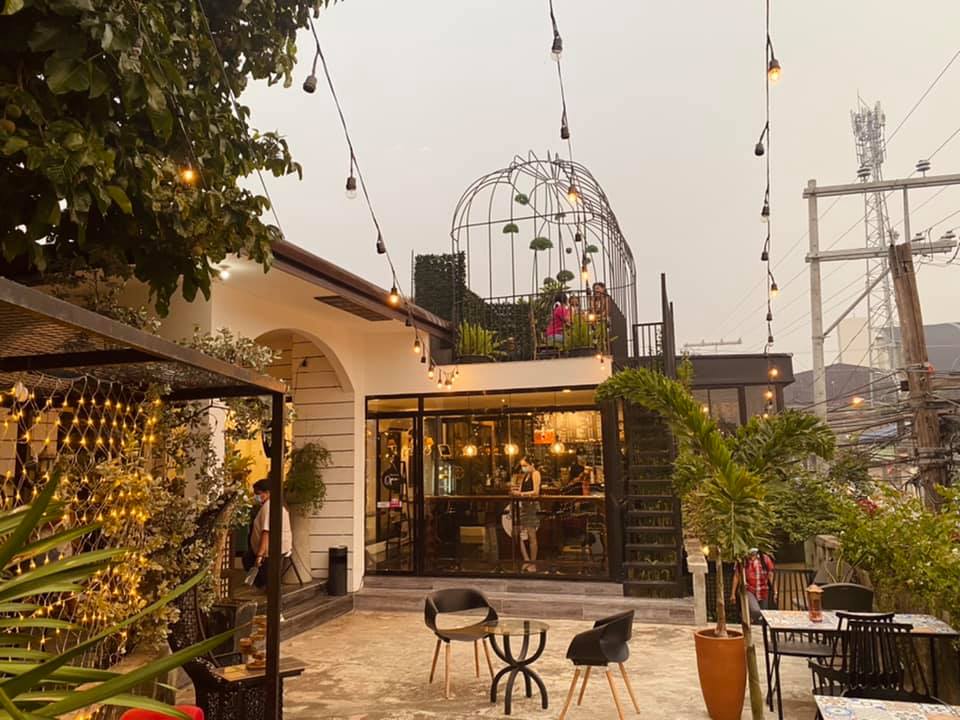 A European-inspired café in Lipa is making waves online for its modern vintage interiors and dreamy outdoor settings. The classy glass doors give customers an easy peek to the spacious garden outside accented with bountiful plants. Cafeteau also features a unique alfresco dining experience in the roof top. The menu offers an extensive selection perfect for your next romantic date.

Location: Purok 4, Brgy. Lodlod, Lipa City
Dear Charlie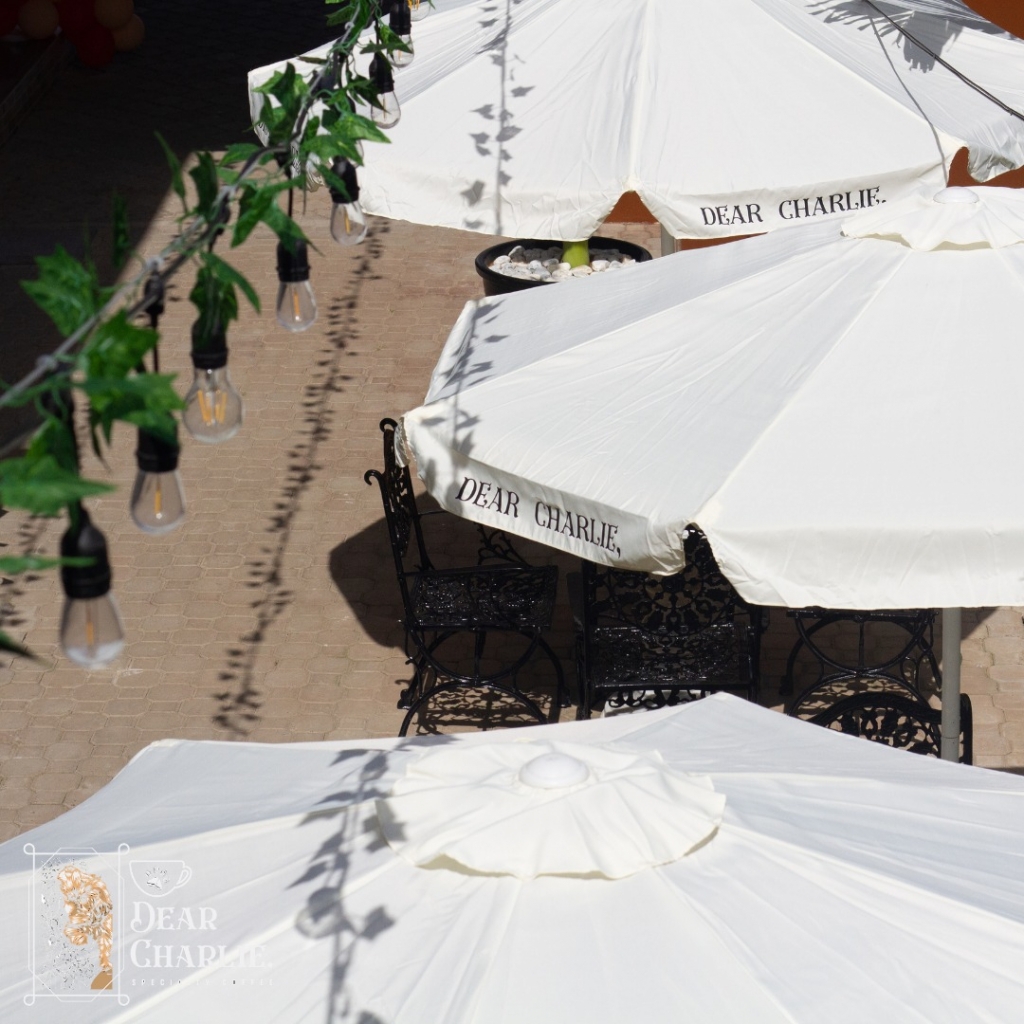 A newly opened café in Batangas City is sure to take your Instagram posts to another level. Dear Charlie has simple minimalist interiors and a spacious outdoor garden. Coffee enthusiats will like the variety of cofee and food being offered. They also serve good pasta and cake.
Location: Concha Pastor Street, Pallocan West, Batangas City
Rob's Kitchen & Cafe by La Evangs Beach Resort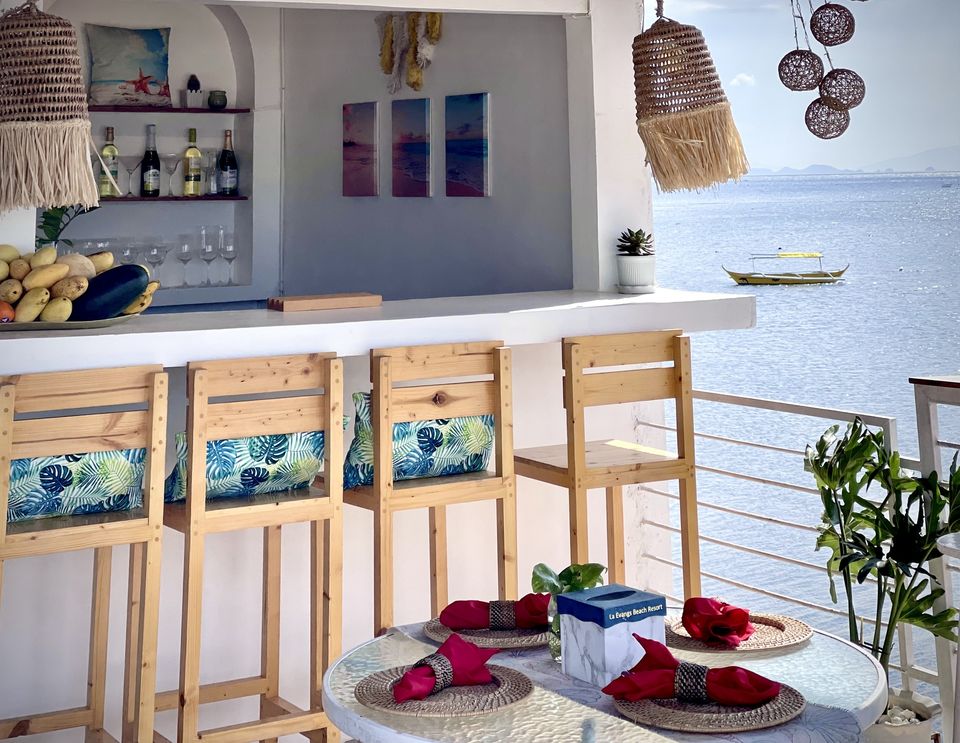 An IG-worthy café by the beach? Don't worry, Rob's Kitchen & Café by La Evangs Beach Resort got you covered. Who wouldn't want to enjoy a nice cup of coffee while watching a beautiful sunset by the beach? Enjoy a summer-loving coffee experience in the heart of Taal city. Rob's Kitchen Café is located inside La Evangs Beach resort. It serves coffee and snacks as well as cocktails and other drinks.

Location: La Evangs Beach Resort, Taal, Batangas
Visit Beautiful Cafes and Invest in Batangas
Aside from Cafe Aesthetics, are you Fond of a Good Coffee Drink?
Are you a Coffee Lover?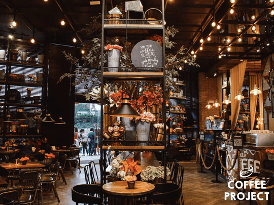 Drop by these five stunning cafes next time you hit Batangas. As the Coffee Capital of the Philippines, Batangas offers the best coffee and the most Instagram-worthy cafes in the South.
Aside from coffee, Batangas offers a whole lot more. Businesses are on the rise because of the city's thriving economy. If you're looking for a wise investment this year, Batangas is worth considering because of its geographical location and competitive market.
Real estate is also growing in the area. Camella Manors recently opened a resort-themed condo in Lipa. Lipa City has a vibrant economic forecast with the presence of a booming Business Processing Outsourcing (BPO) industry, call centers, and other IT related firms. The city is also named as one of the Top 10 cyber growth corridor in the Philippines in the recent years.
Camella Manors Lipa: Experience a Life Well-lived
Camella Manors Lipa is one of the pioneering vertical developments in Lipa City. It is considered to be the biggest condo development in Batangas and the first resort-themed university condo in Lipa.

Camella Manors is Vista Land's newest mid-rise condominium brand located in the regions and nearby provinces of Metro Manila. It promotes an all-in lifestyle needs and resort-themed amenities that cater to young professionals, starting families, investors, and Overseas Filipino Workers (OFWs).
Camella Manors Lipa is strategically located in Tibig, a quiet and exclusive site that is conveniently close to Lipa's City center. You can also conveniently travel to and from Metro Manila as the condo is only 80 kilometers away from the metro city.
This resort-themed condo has the most expansive amenities among all the Camella Manors projects nationwide. Spanning 2.8 hectares, it features a badminton court, function hall, jogging path, paring space, swimming pool area, clubhouse, fitness gym, play park, and a play court. Buildings 1 and 10 both houses commercial areas at the ground floor.
Find Plenty of Reasons to Live in a Vibrant City like Lipa
7 Reasons Why You Should Live in Lipa City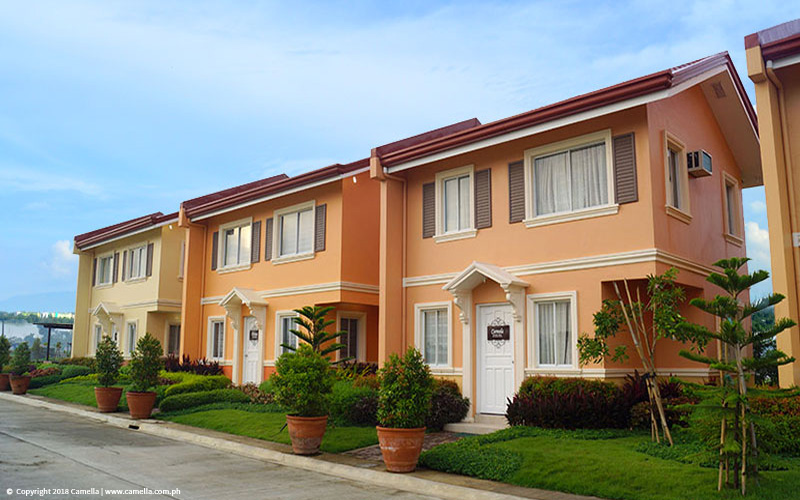 Enjoy a Life Well Lived in a Pre selling condo in Lipa, Batangas
You can enjoy a refreshing lifestyle experience here as it is one of the few Pine-estate condo developments in the country. Now you don't need to go far to have a vacation. The lush and panoramic vibrance of green spaces accented with fresh Caribbean pine trees create a chill and laidback atmosphere perfect for a vacation home in the city.
Experience an elevated condo lifestyle with the additional features of a 24/7 Security, verdant landscapes, accessibility to all sectors of the society, nearby tourist spots, and smart condo living. It is also a pet friendly community that can accommodate your favorite fur babies.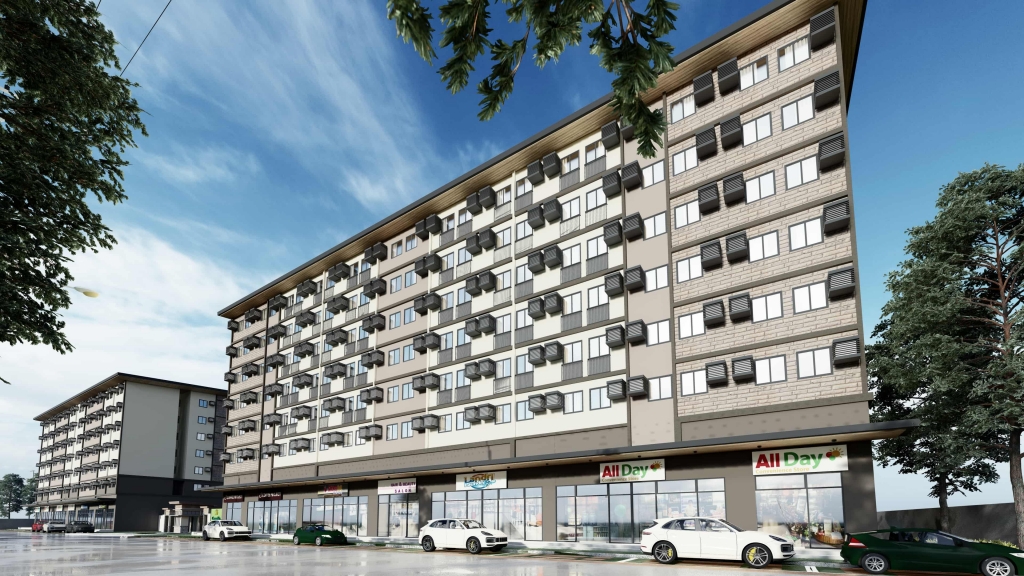 The premiere pine-estate condo development in Lipa is strategically located in a prime investment address close to many essential establishments like shopping malls and retail centers, leisure and entertainment, schools and universities, medical centers and hospitals, churches, and major infrastructures.

Tourist destinations are nearby, giving you a convenient access to a lot of recreational activities such as mountain hiking, marine diving, food tripping, beach hopping, glamping or embarking on a pilgrimage.

Camella Manors is also the first resort-inspired university condo in Lipa that caters to the education hub in the city. Students and teachers can look at the dorm-for-rent investment to give them more flexibility in their pursuit for a comfortable abode near school.

Pre selling of units is ongoing. To find out more about Camella Manors Lipa, check out their official Facebook Page. Reservations can also be done conveniently and hassle-free through an easy-to-use online payment facilities.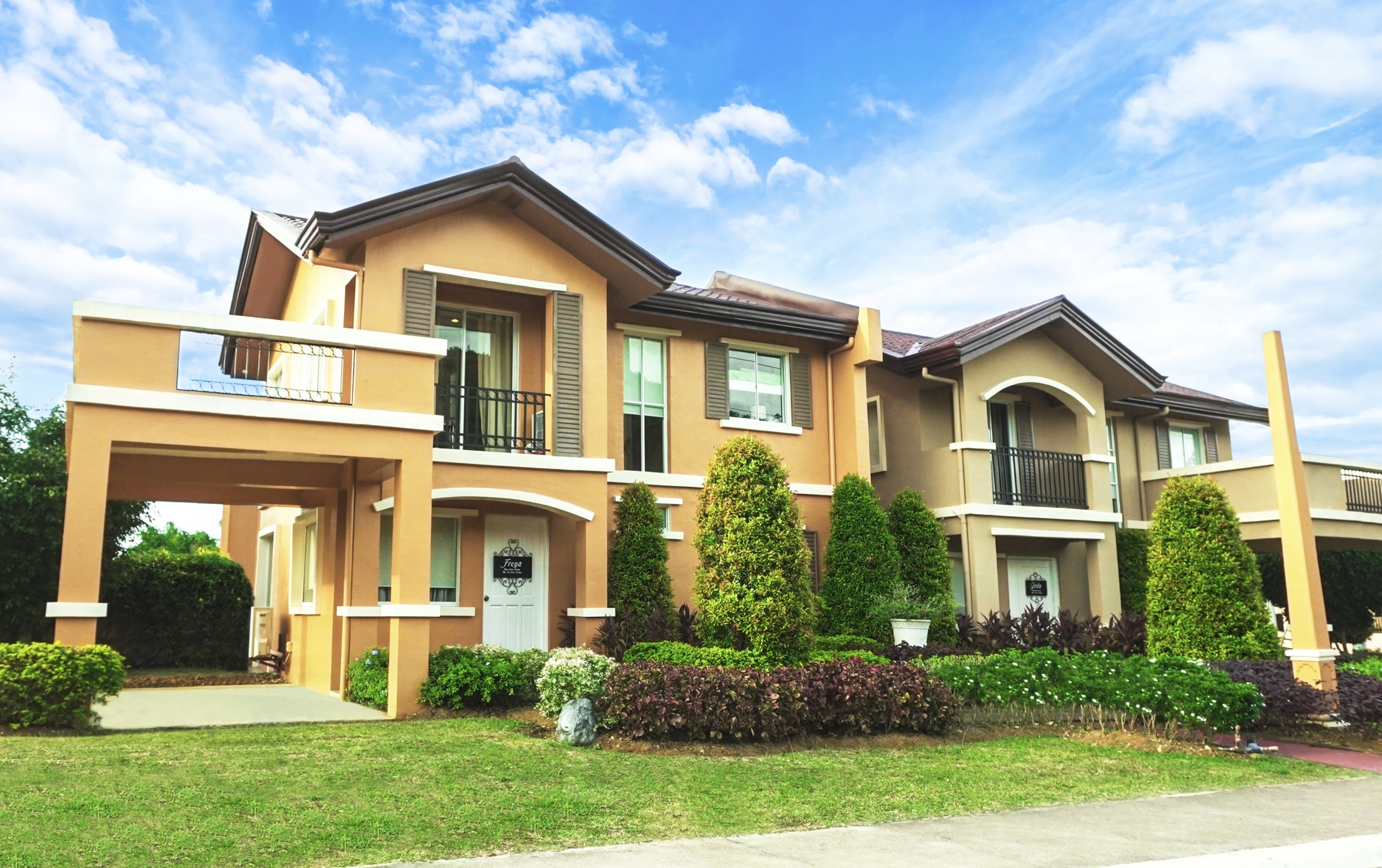 See how you can make your home more efficient
Check out our catalog of house and lot and condo for sale in the Philippines!