In need of a relaxing place and refreshing view? Look no further; Batangas Tourist spots can provide everything you need and never fails to satisfy your wanderlust stay! It's one of the many spectacular places in the Philippines that you can add to your bucket list. Just 2-3 hours' drive from the metro, you can discover and enjoy the tranquil sanctuaries of Batangas, where you can reset your mind, body, and spirit.
Batangas is a province that is well-known for its beautiful beaches and volcanoes. Aside from the Taal volcano, Batangas also has plenty of Tourist Spots Perfect for a Quick Getaway in nature that you would feel like you traveled from international destinations. Each location has its element and offers an intimate relationship with nature. Read: 5 Underrated Tourist Spots In Southern Luzon For Adventure-Seekers
Let's explore these perfect destinations in Batangas and discover what makes them so unique. Check out these getaway spots:
The Farm of San Benito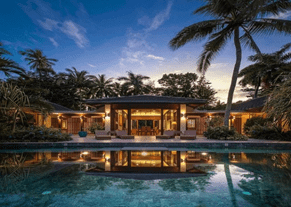 Photo by: TripAdvisor
Unplug your weekend getaway with The Farm at San Benito, 48-hectare greenery-filled resort, and eco-luxury holistic medical wellness located at Lipa Batangas, 90 minutes away from Metro, a top choice to spend your vacation. Perfect spot getaway if you're searching to find your inner peace and healthiest lifestyle from the city. Unwind even more when you have their spa packages and pay a visit to their meditation room, where The Farm at San Benito is the top health and wellness resort destination in the world.
It has breathtaking amenities, an uplifting atmosphere, extraordinary views, and healthy cuisine for a well-deserved break. Don't miss this tourist spot as it's one of the most stunning places in Batangas.
The Old Grove Farmstead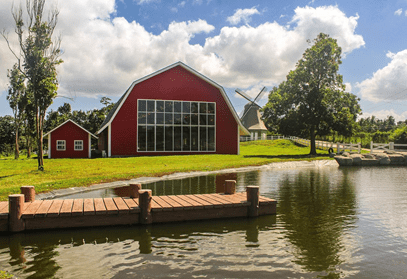 Photo by: TripAdvisor
The Netherlands of the South, a 5-hectare piece of land, is located at Lipa, Batangas. Several celebrities have their photoshoot in the beautiful attraction; even couples have their best engagement shoot and best wedding reception with rustic style in The Old Grove Farmstead. It captured the hearts of the millennials where they can have Instagram-worthy photos and has it a quirky and charming choice for couples looking for something new.
For everyone's information, The Old Grove Farmstead offers a unique experience for couples and families, not vintage but an aesthetic vibe it flows.
Noni's Resort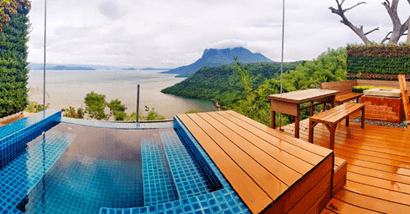 Photo by: Spot.ph
A hidden gem located at 1000 feet above sea level and overlooking a view of Mount Maculot, Taal Lake, and Tagaytay ridges.
It was designed who want to experience glamping, each cabin equipped with a private heated infinity pool, patio area, solo fire pit, and breathtaking scenic views for you not to leave your room. It features a karaoke, indoor and outdoor pool to satisfy the hunger for comfort in your room with room service. It is an excellent place of getaway for those who want to be alone.
Fantasy World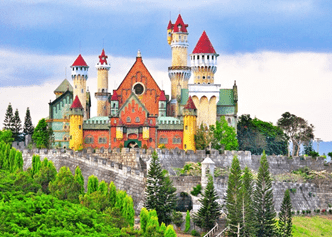 Photo by: Althea's Adventure
A theme park located at Lemery, Batangas, was built last 2001 and attempted to be the "Disneyland of the Philippines" called Fantasy World. It was designed to be the grandest theme park in the country. And it was meant to rival the beloved international amusement park, but for the people behind this Disneyland and since its construction was never finished opening the theme park was a dream that never came true, and everything remained just a fantasy.
Even though Disneyland couldn't operate as planned, everyone can still visit outside the Fantasy.
This theme park remains temporarily closed until further notice due to a pandemic. Once okay to operate, tourists can enter and explore Disneyland with an entrance fee of 1000 for a group of 10. It offers beautiful views of local scenery plus the magnificent view of Taal Lake from the complex.
Villa Jovita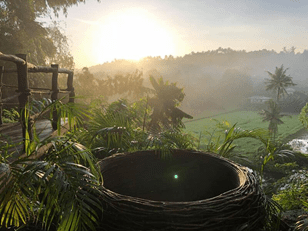 Photo by: Windowseat.ph
Villa Jovita before was home, but now it's converted to a resort. It is composed of pools surrounded by nature and overlooking rivers and swaying bamboo trees. The unique part of going to this resort is the swimming pool has no chemicals, just clean natural water because of not using chlorine, just spring water on it.
This resort, Dubbed as the "Bali of Batangas" because of the overlooking lush greenery and explicitly called their iconic swing and nests corner, will make you feel like you're in Bali.
Villa Jovita is beautiful day and night, does have a relaxing vibe that has the serenity of the place away from the air pollution from the urban. Villa Jovita is the perfect place to take your family and friends. A get away from all the hustle and bustle.
Taal Maranan's Farmville Inc.
Photo by: TripAdvisor
Experience the farm life in your own comfort at Taal Maranan's Farmville Resort in Taal, Batangas. This Farmville will bring you closer to nature. Enjoy the journey and the new experiences that offer farming activities such as harvesting produce vegetables, exciting and relaxing stay with high areas that give a fantastic view of the whole farm, the mountain, and the sunrise and sunset view. Inside the farm resort, it has a restaurant and Ala Eh Café to chill with the stunning surroundings.
Relax in serene and harmonious surroundings in a farm resort while enjoying the amenities of urban living. And can enjoy the privacy of the entire guest house for intimate family reunions and other private gatherings.
Paradores Del Castillo Hotel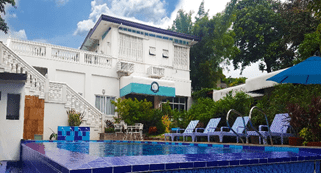 Photo by: Paradoresdetaal.com
Paradores Del Castillo Hotel transforms the historic buildings into breakfast facilities and government run-bed. Despite looking like an ancestral house, you can feel like heritage living on it. You still have comforts like a fast internet connection, air conditioner, and flat-screen television. If you choose to stay your perfect getaway in Paradores, you can experience Breakfast at the Bamboo Lounge, an overlooking view from their garden that enjoys the Breakfast to an ideal place. Plus, get the chance to relax, unwind, and have a fun experience at the picturesque swimming pool perfect for those in-between life moments and deserve the best staycation.
Taal Basilica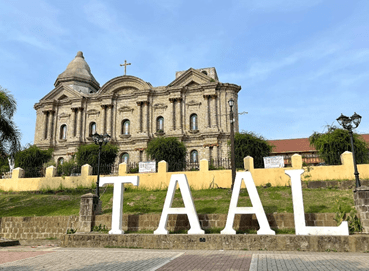 Photo by: Joselle Cueto
Basilica of St. Martin de Tours, simply known as Taal Basilica, is undoubtedly the biggest church in Asia and stands on the top hill center of the heritage town of Taal Batangas. With the length of 96 meters and the width of 45 meters, it was not very difficult to see this religious structure.
Taal Basilica is a popular wedding site and a favorite destination of devotees during the Catholic Lenten season. The Taal Basilica is the most prominent structure in Taal Park, which also harbors several halls, including Escuela Pia and the Municipal Hall of Taal Batangas. Plus, the Taal Public Market where to buy the favorite delicacies offers by the province of Taal, Batangas.
Live close to all these favorite getaway spots and invest in a house and lot for sale in Batangas. For your property for sale options, you may check out Camella's property for sale selections or take a virtual tour of our house models.