The summer break is almost here. It's the perfect time to go out and enjoy a quick trip with friends and family. Now that local tourism is slowly picking up again, try exploring gems in the South like the charming Bacolod City in the province of Negros Occidental. The City of Smiles is the perfect destination for fun-loving individuals looking for the ultimate nature retreat and an unforgettable gastronomic delight.
Bacolod summer activities and tourist attractions you should not miss
Discover why Bacolod is one of the top destinations visited by both local and foreign tourists. In the list below, let's check five summer activities you can do here this summer.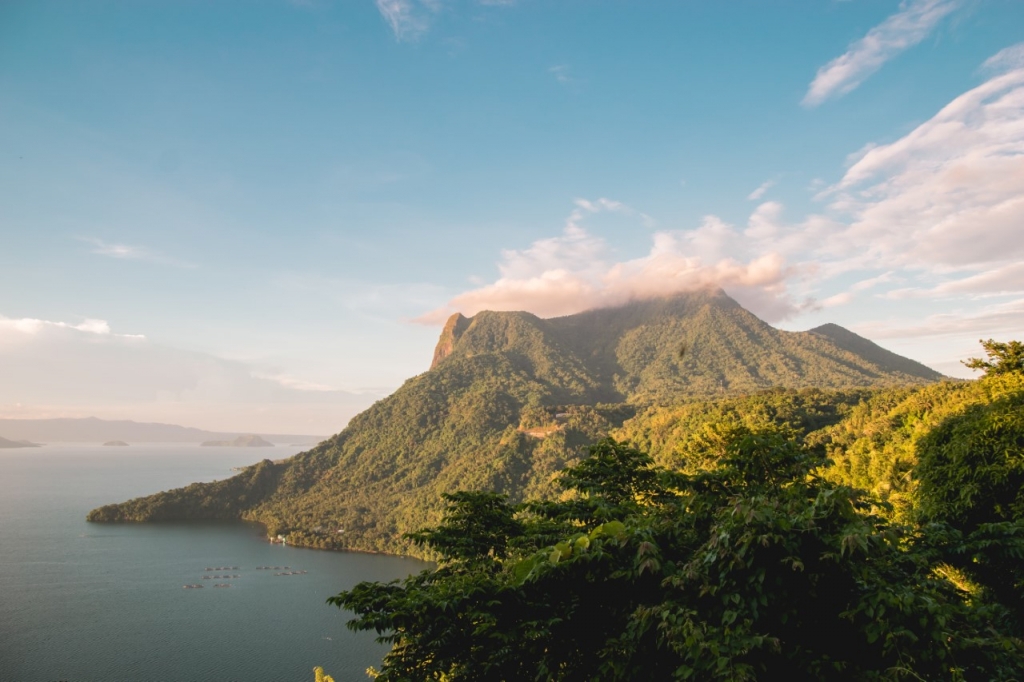 1. A delightful food trip
It's not a hidden fact that Bacolod is a haven for foodies. With many dishes and delicacies to try, a delightful food trip should be on top of anyone's to-do list in Bacolod. First stop? None other than the famous Chicken Inasal or grilled chicken. Aida's, Manokan Country, and Chicken House are among the crowd favorites for a juicy chicken inasal.
Another must-try is the cansi, a popular local soup made with beef shanks and vegetables. For snacks or desserts, try a freshly cooked Piaya. Make sure to bring home pasalubong such as napoleones, biscocho and barquillos which you can find in many stores in the city.
2. Put your tourist hat on
Get yourself ready as well as your camera for the many beautiful landmarks and attractions to visit in Bacolod. The most iconic structure any tourist shouldn't miss is the Ruins found in Talisay. Known as the "Taj Mahal of the Philippines," The Ruins is a grand mansion built by the late Don Mariano Ledesma Lacson for his late wife. The structure was destroyed during the Second World War hence its name. Now it is such a beautiful place for wedding photoshoots, ceremonies, and receptions.
Aside from the Ruins in Talisay City, other frequented tourist destinations in the city include the Provincial Capitol, the Negros Museum, San Sebastian Cathedral, and the Pope John Paul II Tower. You can also spend time in popular resorts like Mambukal and Campuestohan Highland Resort for a refreshing time.
3. Experience the Floating Bar in Lakawon Island
Explore the island life in Lakawon, a popular beach destination in Cadiz all year round. It is a great place to relax and discover the pristine waters and white sand beaches of the banana-shaped island.
Resorts are available for those who want to stay overnight and enjoy fun water activities like snorkeling, kayaking, banana boat, and paddleboarding. To best experience the island, try the biggest floating bar in Asia called the Tawhai floating bar where you can party in the middle of the sea.
4. Chase waterfalls
Thrill lovers would enjoy a good challenge hiking the seven waterfalls found in Mambukal resort. The seven waterfalls are visited by many hikers for their breathtaking views and cool waters. Dip in the hot springs and swim in the pool after the hike or try other adrenaline-pumping activities like ziplining, wall climbing, and the hanging bridge.
5. Go for a historical tour in Silay City
If you want a cultural experience and see the old Bacolod during the Spanish times, head on to Silay where you can find ancestral houses, museums, and heritage sites. Learn more about the history of Bacolod and its former sugar industry by taking a day trip to Silay, considered to be the "seat of arts, culture, and eco-tourism in Western Visayas" by the Department of Tourism.
Bacolod truly is a wonderful place to visit. Take the opportunity this summer to experience the beauty of the City of Smiles. Aside from tourists, many are also investing in the city because of its thriving economy. If you're looking to invest in the Visayas, Bacolod is an ideal choice because commerce and businesses are currently on the rise.
Bacolod is a leading investment hub because of its economic growth and development over the years. Employment opportunities are abundant in the capital city of Negros Occidental. It is one of the top livable cities in the country and was named the Top Model City of the Philippines in 2017 and 2019. The city features the perfect balance of lush green sceneries and a modern lifestyle.
There are more wonders waiting for you in the City of Smiles. Aside from these exciting activities, Bacolod City has a new place to look forward to for the whole family.
Camella Manors Bacolod: Live outside the box
If you're looking for a condo for sale in Bacolod, Camella Manors Bacolod makes a wise investment. This development is the first project of Camella Manors in the Visayas to become part of Vista Land's communicity. Camella Manors is Vista Land's newest mid-rise condominium brand located in the regions and nearby provinces of Metro Manila. It promotes all-in lifestyle needs and resort-themed amenities that cater to young professionals, starting families, investors, and Overseas Filipino Workers (OFWs).
Camella Manors Bacolod is currently enveloped by 3 condominium buildings in a 48-hectare township pioneering a hassle-free urban living in the midst of a booming economy.
Located along GM Cordova Ave. Buri Road, Mandalagan, you can enjoy the luxury of being in a vacation home in this resort-themed condominium. Camella Manors Bacolod gives investors the best deal for money with its world-class amenities that include a swimming pool, kiddie pool, fitness gym, clubhouse, playground, and commercial strips.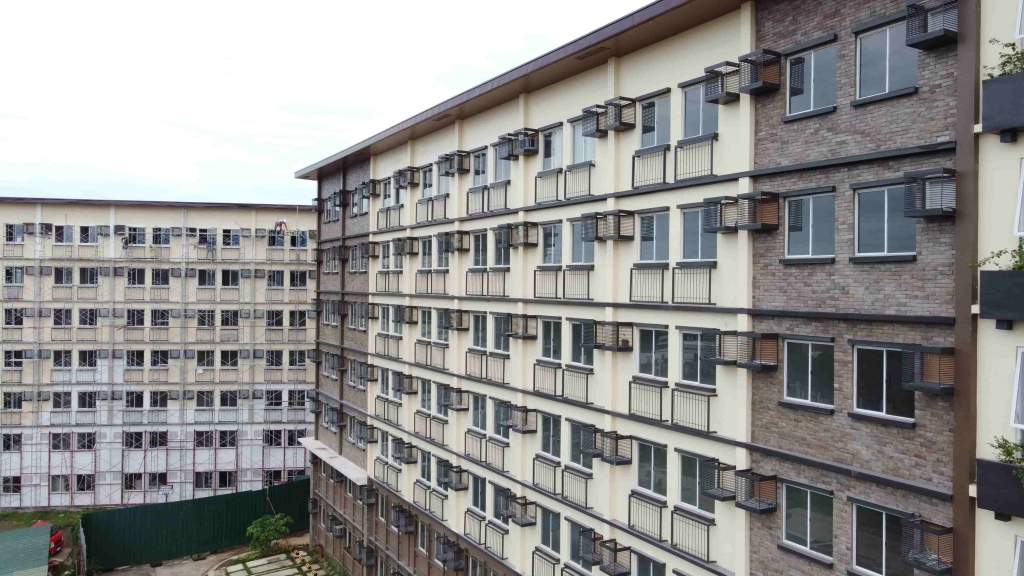 You can enjoy a refreshing lifestyle experience here as it is one of the few Pine-estate condo developments in the country. Now you don't need to go far to have a vacation. The lush and panoramic vibrance of green spaces accented with fresh Caribbean pine trees creates a chill and laidback atmosphere perfect for a vacation home in the city.
Life Well Lived in Bacolod
Experience an elevated condo lifestyle with the additional features of 24/7 Security, verdant landscapes, accessibility to all sectors of the society, nearby tourist spots, and smart condo living. It is also a pet-friendly community that can accommodate your favorite fur babies. The premiere pine-estate condo development in Bacolod has the perfect synergy of comfort and luxury. It is strategically located near malls, hospitals, schools, tourist attractions, and business districts.
Spot the condo just beside Vista Mall (AllHome, AllDay, AllRX, Coffee Project, Bake My Day, Chicken Deli, All American). It is also conveniently accessible to the Bacolod- Silay International Airport which is just 15 minutes away. Set to be the next development milestone in Bacolod, Camella Manors Bacolod brings residential development, commercial and retail establishments, facilities, amenities, and business outlets into one integrated landscape as part of a communicity.
Ready for occupancy units is currently available. To know more about Camella Manors Bacolod, you can schedule a site tour or check their official website. You can also visit their different social media accounts. Reservations can also be done conveniently and hassle-free through our easy-to-use online payment facilities.