If you are planning to redesign your home, changing its interior design style is one of the best ways to make an eye-catching look in your living area. If you love having a personalized look for your home, one of the best interior design styles you can choose is eclectic interior design.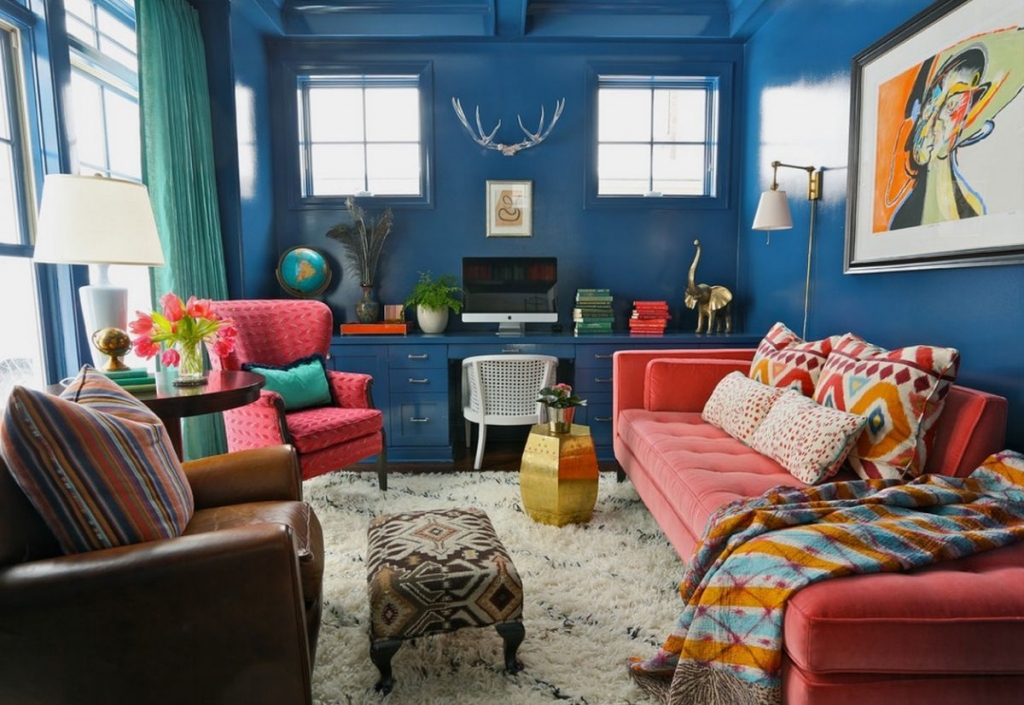 What is Eclectic interior design?
Eclectic interior design is a style that bends but does not break, principles of interior design for your personal preference. Despite having similar qualities to bohemian, this interior design style has balance, rhythm, proportion, and scale. This style promotes a different yet elegant approach when it comes to spaces around the house.
For easier context, you can say that eclectic interior design is a mix of your favorite styles. This interior design style can sometimes be difficult to pull off because, on one hand, you need to have basic design characteristics while on the other, you can do whatever you want and mix different elements such as color, texture, and finish.
History of Eclectic Interior Design
The birth of the eclectic interior design styles dates back to the late 19th or early 20th century when architectural designers were proud that they did not follow a particular design pattern. Instead of being different from the rest of the crowd, these pioneers of design and architecture developed a style of architecture that was later applied to home décor.
Eclectic interior design ideas and characteristics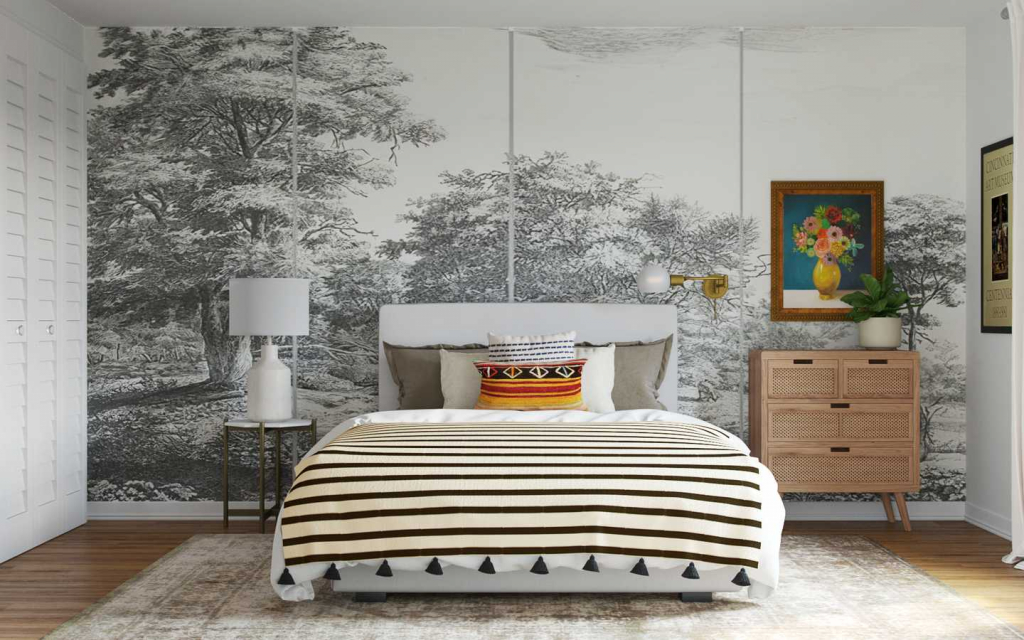 How do you design an eclectic space? One of the known characteristics of eclectic interior design is mixing two different styles and making a unique and balanced blend between the two. Mixing styles that do not complement each other normally creates a space of interest for the people visiting your home. However, you should always consider if opposites attract.
This is the reason why eclectic interior design seems effortless. Yes, you will need to fuse furniture and elements that suit different styles but you should also make sure that they complement each other. Most of the time, people who can pull off this design focus on having different mixes in elements but one focal point. The safest unifying element you can have is theme or color.
And when it comes to mixing and matching, combining old elements with new ones is also excellent when achieving an eclectic look. For example, an oriental rug can be the centerpiece of a living room if you mix it with modern sofa sets, pillows, and tables as long as these elements are connected and balanced with one common ground.
You can say that eclectic interior design is contrasting, eye-catching, or different. However, it is not careless nor "anything goes." Throwing every rule of design does not achieve an eclectic look. Instead, this just creates imbalance and randomness without a purpose.
How to have Eclectic Interior Design at home
Color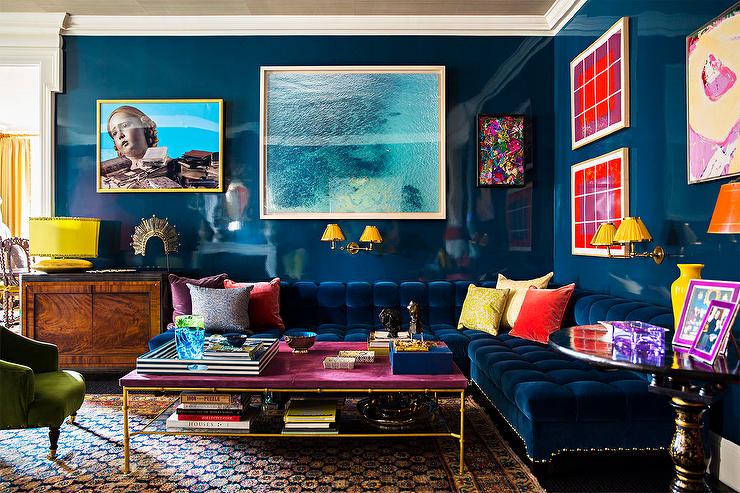 Having different and contrasting elements in a room can be chaotic if not done harmoniously. When achieving an eclectic appearance, having a unifying color creates this harmony. Choose a few colors as a theme for your home and repeat these colors in rugs, throw pillows, side tables, and floor lamps.
Make sure that one of the colors you will choose will be your main color motif for the room and the others should just be used as accent colors.
Focal point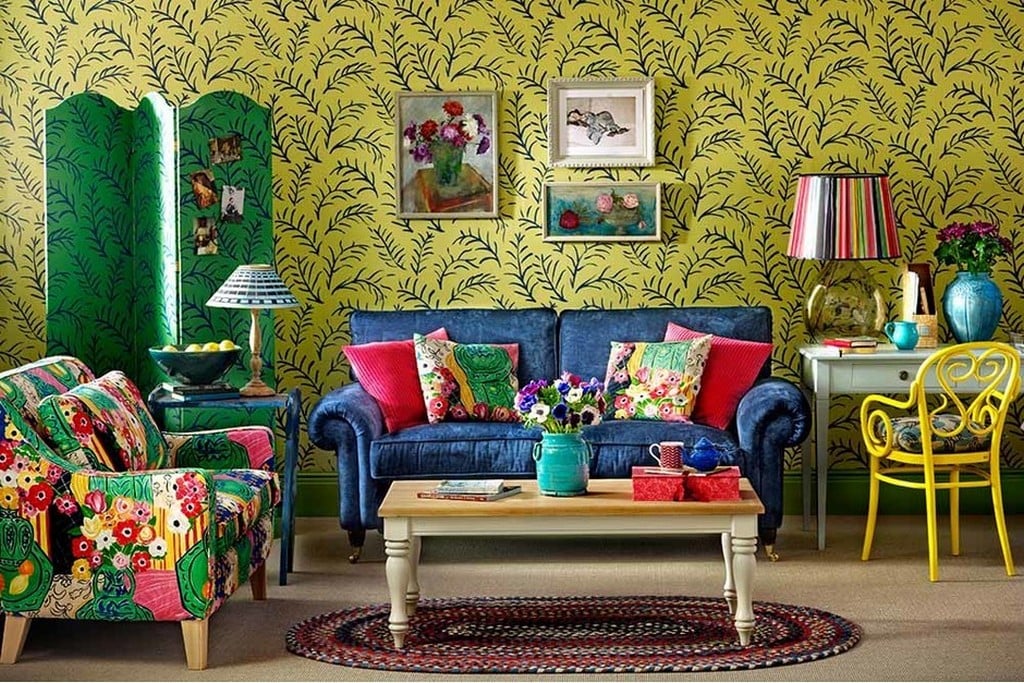 Another key element in achieving this look is having a focal point. While eclectic interior design mixes elements from different design schools, you should consider having an eye-catching element. This element can be an accent wall, fireplace, decorative item, or one of the best go-to eclectic items, eclectic rugs.
Statement objects can go a long way when it comes to this design. However, if you use too many of them, you are going away from the purpose of them being statement objects. One or two is enough. When choosing the number of statement objects as a focal point, consider the space of the room.
Backdrop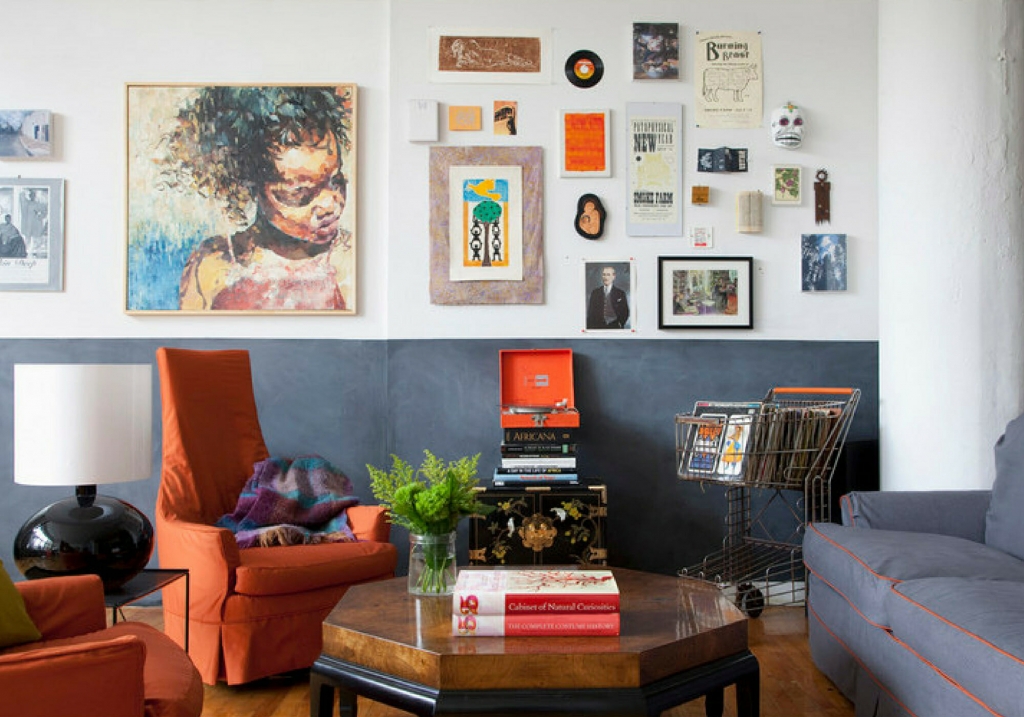 When it comes to the backdrop, it is better to choose a neutral color. Choosing a neutral color focuses the person on the eclectic elements and focal point of the room. Having a strong and vibrant color can also be hurtful to the eyes, especially when you have interesting elements thrown into the mix.
White and gray is the perfect color when achieving an eclectic interior design style. And when designing a room, the eyes should have a place to rest. You can create negative spaces by keeping some spaces on shelves and tables empty. Your wall can also have a blank space so people would not be overwhelmed by your room.
Furniture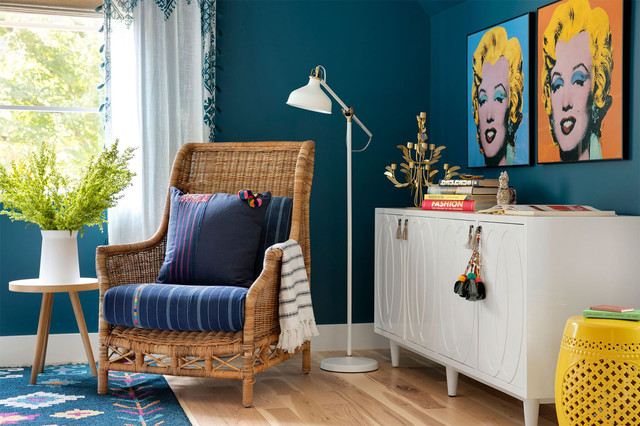 It is a mortal sin in eclectic interior design to be consistent when it comes to elements. Yes, you should be consistent on color and focal points but it is different when it comes to furniture. Eclectic interior design is about contrasting elements so you should do as you wish as long as you follow the three tips listed above.
But what style should you pick? The answer to this question is whatever you want. Nothing can go wrong with mixing traditional and modern elements in this design. For instance, a vintage rocking chair next to a mid-century modern coffee table is not supposed to match other styles but in having an eclectic look, it is perfectly fine.
If you travel to different places, this interior design style is for you. You can get different furniture and elements from your escapades and put them in your home. These memorabilia can be statement pieces for different rooms. This way, you're not only having a room with eclectic design, but you also have a room that tells stories.
A Home that tells Stories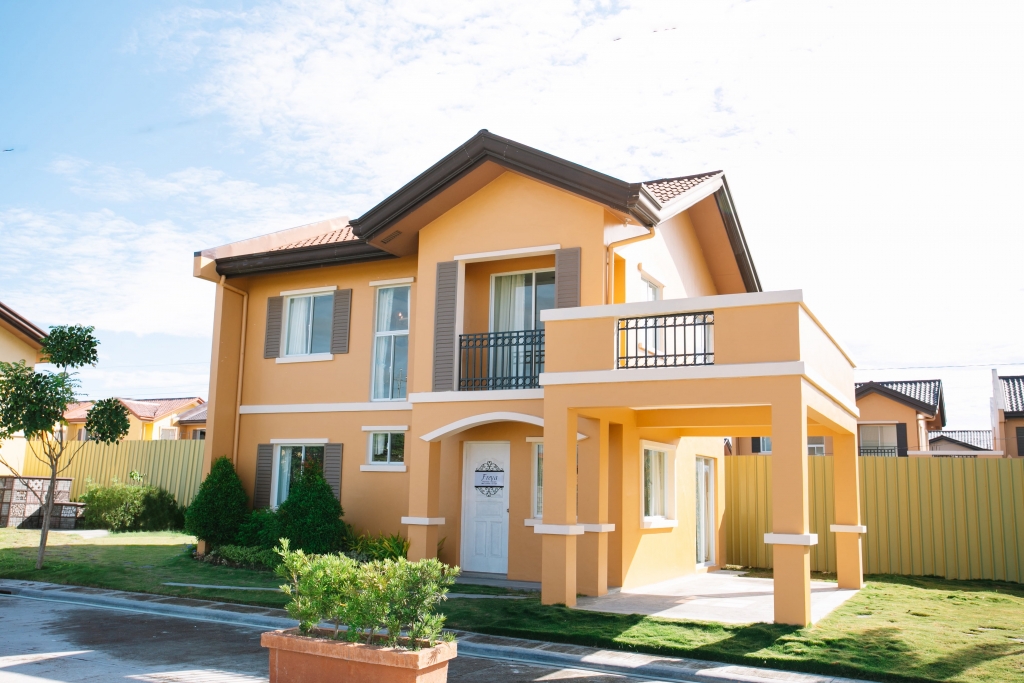 Eclectic design is versatile and perfect for homes that are Mediterranean-inspired. If you are looking for a Mediterranean-inspired home in the Philippines, Camella provides homes for millions of Filipinos for four and a half decades.
By trusting one of the best real estate developers in the country, you are provided with an adequate sense of community, amenities, and security that is perfect for OFWs, young professionals, and starting families.