Most people are so busy working in a fast-paced environment that they are forcing every cell in their bodies to work.
Students put a lot of effort into their studies because they have been told that obtaining an education is the only way to have a better life in the future.
Working hard is nothing wrong as long as these folks enjoy themselves. No one can deny that working or studying is somehow tiring, especially if they continue to work hard without rest.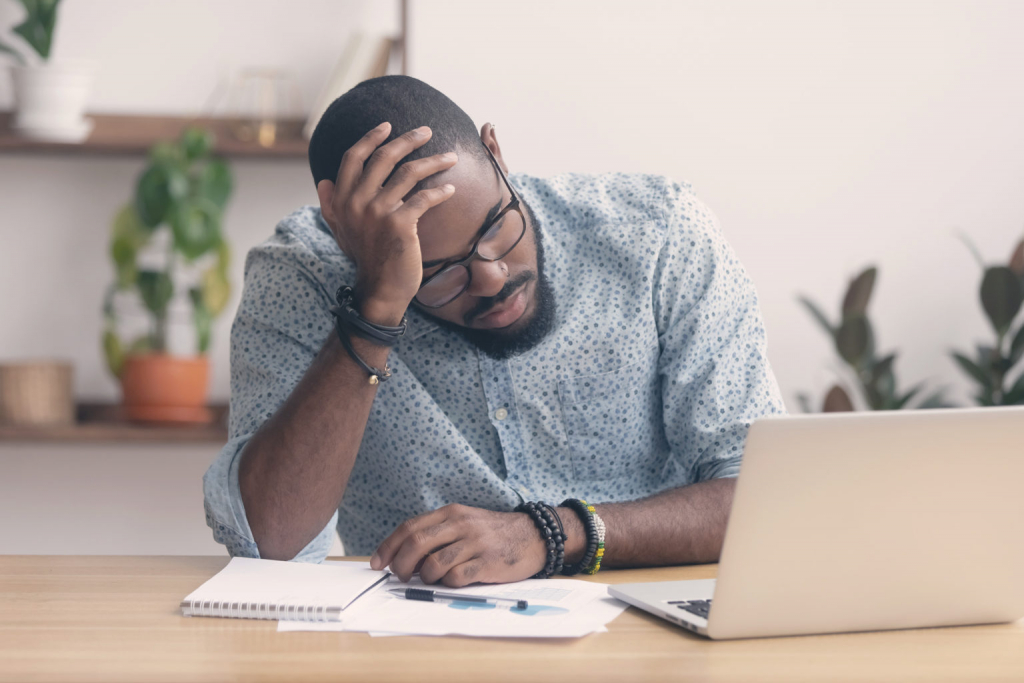 Rest is indeed essential each day.
It is the best part of the day that many people would love to do. But they can't because they are so focused on accomplishing a goal without realizing that they forget to take care of their mental, physical, and emotional health.
Why Don't You Take A Vacation And Rest For A While?
If you decide to file a vacation leave to compensate yourself with rest, you must do the things that you love!
What to do during a Vacation Leave
Since you are given the time to do what you want, you must plan each day very well and organize. You don't want to waste an hour just thinking about what you need to accomplish after your vacation.
Forget your worries for a while and enjoy the rest of the days of your well-deserved rest.
Here are some ideas for making the most of your time off work or school.
Start Your Day With A Good Breakfast
Because your vacation starts the morning you wake up, it is good to begin your day with a good meal before doing the activities you have for the day.
A cup of coffee would also help to wake up your senses, so don't forget to have one.
If you're not a fan of coffee, you can do the morning routines you know would weaken your mind. Breakfast is the most important meal of the day so don't you dare forget to have it!
Go Exercise
In case you are a fan of physical and fitness activities, you must love to go to the gym. If working out is your thing, and you can't do it daily, you probably miss exercising.
Thus, during your breaks, you must go for a run, go to the gym, or join fitness activities around your area, if there are any.
It is an excellent activity to do during your vacation as it helps keep your body healthy. Retrieve all the energy you have incurred at work or in school!
Shop And Eat!
Do you miss going to the mall to shop? Why don't you do it during your vacation leave? Buy something for yourself, eat the food you love, go window shop, go to the arcade and play, and come home with a smile. Don't hesitate to buy something you really want, especially if it happens often. You deserve to spend money on yourself!
Go On A Trip
Traveling is the best thing to do during breaks, and there are plenty of opportunities for people who have been focused on work for a long time.
Traveling is also an escape for some. That is why most workers and students would love to go on a weekend getaway.
It is not new to Filipinos because many folks love to travel. We are so fans of the greenery, overlooking views, beaches, and travel memories that we always cherish for life.
Seize your vacation by traveling to witness new places inside the country or abroad and discover new cultures and traditions.
Enjoy and experience the sense of freedom that traveling offers. Breathe out your troubles away, and breathe in good energy to take home.
Traveling is indeed best to do with someone. Take your best friends, family, or lover to the place you want to visit.
However, it is hard to choose where to go because there are many good places here in the Philippines to visit during vacations and holidays.
Thus, here we are introducing you to a place where you will find peace and a sense of freedom! Let us get to know the Mango Capital City of the Philippines!
Get To Know The Gate City Of The South.
In the heart of the Davao del Sur province lies the Gate City of the South or Digos City. The city was founded on July 19, 1949, and was recognized as a city on September 8, 2000.
This capital city of the province has a total land area of 287.10 square kilometers, which comprises 13.27 percent of the total land area of the province of Davao del Sur.
It is big enough for the 188,376 population, which, based on the data according to the Philippine Statistics Authority, these people was divided into 26 barangays.
In terms of city income class, Digos is considered a 2nd class component city that gained more than a billion in revenue in 2020.
The Digos City economy usually depends on agricultural products as it is their main job. The truth is that 91 percent of the households that depend their living expenses on agriculture are engaged in farming, and 9 percent are engaged in fishing.
The city is also known as the Mango Capital City of the country due to its ability to produce a good amount of sweet-juicy 'carabao variety mango.'
That is being exported to different regions inside the Philippines and abroad.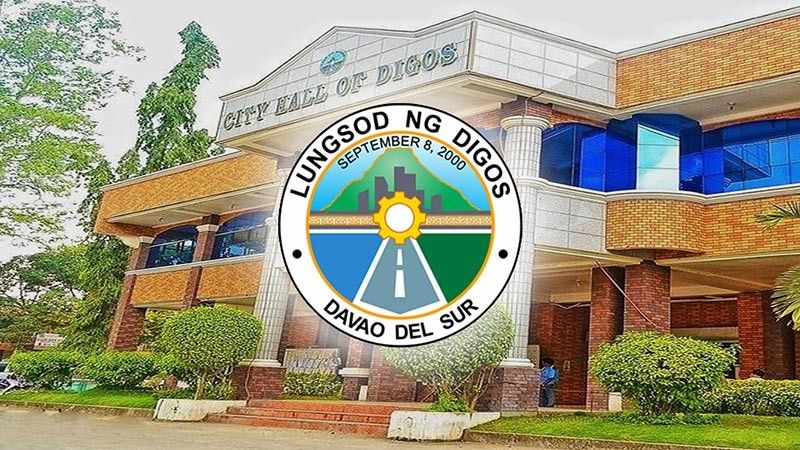 Now that you have a little background about Digos City, it is time to show you the other things that make Digos City a haven for travelers!
Let us find out what this city could offer aside from its sweet-juicy 'carabao' mango.
Why You Should Come Home To Digos City, Davao del Sur
Davao is beautiful, and so is each city that lies in it. When you know Digos City by heart, you would probably want to own a house and lot in this beautiful area.
A lot of people are looking forward to living in this city, and here are the reasons why;
Culture
Many travelers go to the place where they can discover a new culture and get a first-hand experience of how each place's culture affects the life of the people in the area.
You will probably love the culture of Digos City!
The city's people are accommodating and friendly to those who visit their area. You won't usually hear people talking about each other outside.
They are so well-mannered and hospitable, which are a few of the best attributes of Filipinos.
Festivals
There are festivals and fiestas in this city that most people are looking forward to experiencing. These festivals and fiestas have become a tradition that the town values yearly.
Some examples of it are the Sinulog sa Digos which is celebrated every year in January, the San Isidro Labrador Festival, which is celebrated every May 15;
Araw ng Davao del Sur is celebrated every year in July, and Padigosan Festival is celebrated every July 19, Mary Mediatrix that is being celebrated every August 22, Araw ng Diyos every September 8, Lechon sa Kadalanan is every September 8 as well.
Last is the GKK/BEC (Gagmay'ng Kristohanong Katilingban/Basic Ecclesial Community).
Fiestas being celebrated depend on the feast day of the patron saint.
It is indeed that Digos City is rich in culture and history!
Food
No one can say no to the delicacies that Digos City can offer. From the dish up to the pastries and native delicacies, Digos City can boast of it all!
When you visit the city, you must try their famous Bibingka and Suman for less than a hundred pesos. Don't also forget to grab a bite of their special 'mami' because it is something that you shouldn't miss out on when you visit the city.
You can buy order of 'mami' for only 35 pesos, which is indeed budget-friendly for its residents and travelers.
It would be best if you also tried some of the city's dishes such as Laing, Bulalo, Pinakbet, Sinigang, Kinilaw, Sisig, Lumpia, Crispy Pata, Halo-halo, and most of all, the rumor that they are proud of, Lechon.
Although some dishes are similar to other places in the Philippines, the city has its version of each dish served to the travelers. Digos City's food is so delicious that you would want to know how they cook it!
So, taste them all before you return to where you live.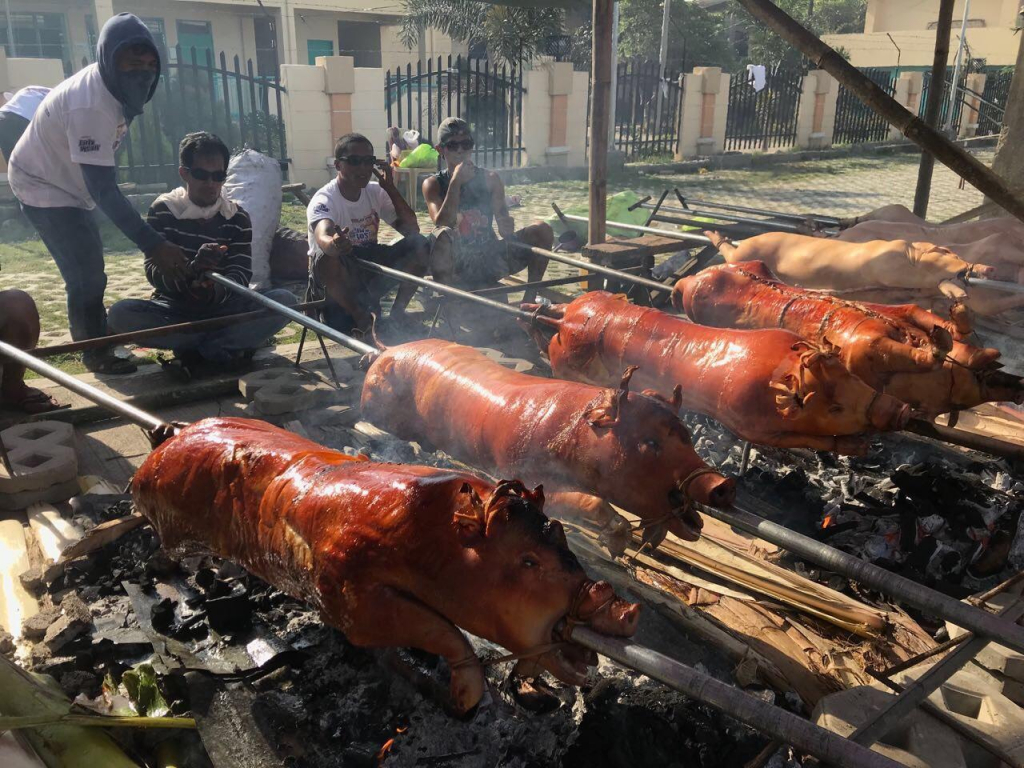 Tourist Attractions
The city is also home to tourist attractions. Suppose you would go on a trip to Digos City and plan to have an itinerary.
In that case, you must include Camp Sabros, Passig Islet, Mount Apo, Camptagan Lake Mirror and Hillside, Mount Apo Civet Coffee, Kublai Art Garden, Tibolo Cultural Village, Virgin Falls, Sagul Bistro, GMALL of Digos, San Roque Village Mango Farm, and Sibulan River Tubing.
These are only a few of the beautiful places the city could offer because many sites are still not yet discovered by others. If you have leisure time, then try to look for something new that others haven't seen yet.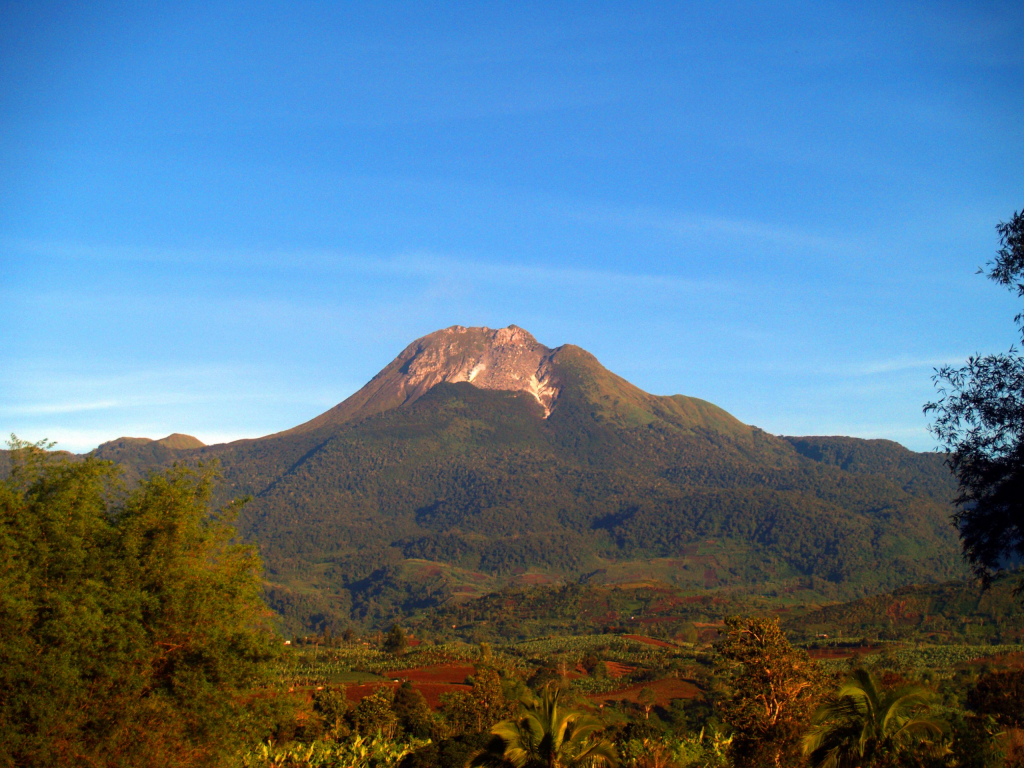 Since Digos City is now a progressive city, tons of business opportunities catch the eyes of entrepreneurs, investors, and businessmen.
Agriculture is the one that attracts the interest of these business developers due to the size, capacity, and ability of the land of the city to produce agricultural products such as Mangoes, coconuts, bananas, Sugarcane, Rice, and corn.
The town is devoted to giving business to the people of the Philippines.
Now that you know what the city could offer, you probably thought of buying a house and lot in Digos City.
However, when purchasing a real estate property, you must choose a property developer that offers a peaceful community and a trusted home builder that knows and gives what you deserve.
Choose To Live Inside A Peaceful Community
Camella is a pioneer brand of a popular and trusted property developer. It has been with the Filipinos for 45 years and is still improving to provide quality homes to its settlers.
In Davao del Sur, the property developer had built a community in Brgy. Matti, Digos City. It is an Italian-inspired community with 10-hectare land development.
Buyers can choose from different house models that they prefer.
There are Freya homes, Ella homes, Dana homes, Cara homes, Bella homes, Frielle homes, Ezabelle homes, Criselle homes, Brielle homes, and Arielle homes. Each has distinct features and characteristics that provide Filipino families with a welcoming space. 
Now let's talk about the amenities that this peaceful community has given.
Did you know that Camella offers amenities such as Clubhouse, Basketball Court, Kid's Playground, Shuttle Service, and Water Filtration System?
Yes, it is accurate, and homeowners can utilize all the above amenities. These amenities are perfect for family bonding and special events.
Aside from that, the community of Camella in Digos City is secure.
CCTV cameras are installed around the area, and trained security guards are roving and monitoring the area 24/7, so the families in this community have a sound sleep every night and a peaceful morning each day.
What's More?
Well, Camella has a lot to offer indeed.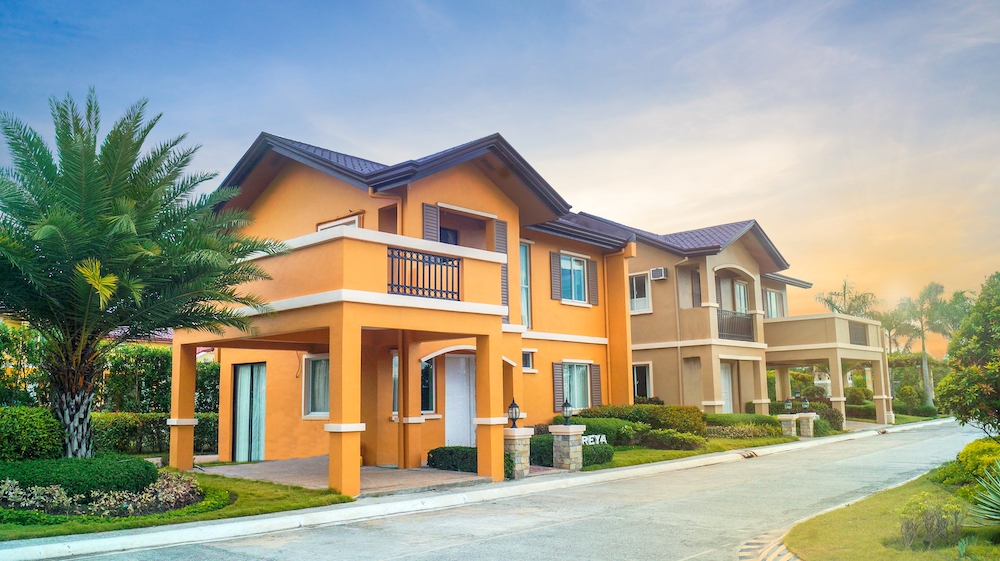 The site of the trusted home builder in Digos City is strategically placed where convenience can be easily found.
A few steps away from the community are convenience stores, hospitals, learning institutions, government facilities, shopping malls, and entertainment facilities.
What's also good about this community is that it is just a few minutes away from the tourist attractions mentioned above.
It is indeed good to live in a colorful and peaceful place. It is your time to come home to Digos City! Live in the Camella community now!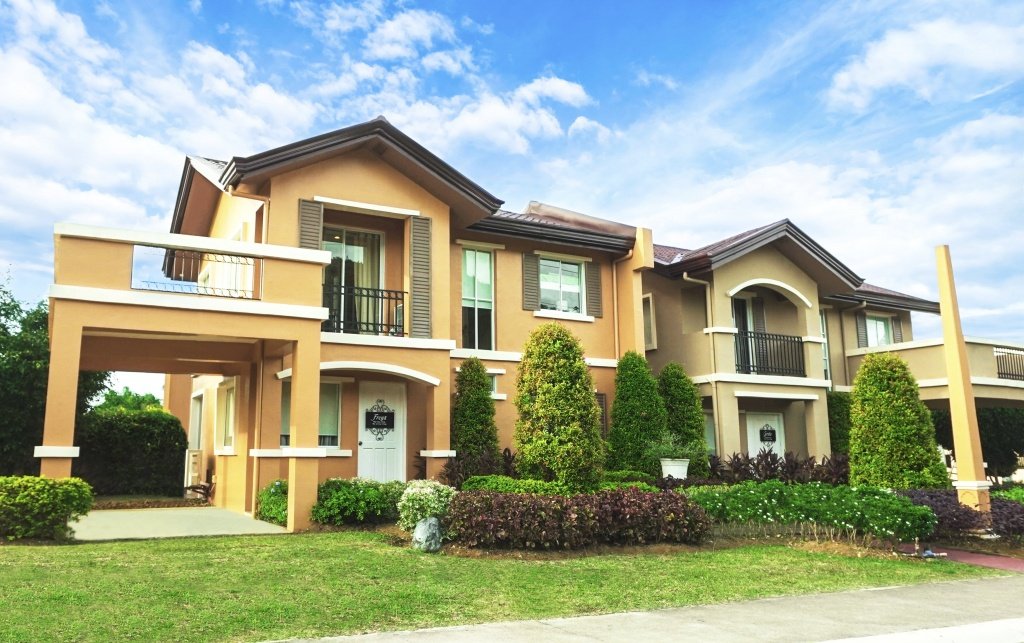 Check out our Houses for sale in the Philippines
Discover our house and lot for sale in the Philippines