Are you looking for a house and lot for sale in Legazpi City? Or do you want to know more about the city that houses the iconic Mount Mayon? If so, then this blog is perfect for you!
Getting To Know Legazpi City
Legazpi City has long been known throughout the country or even at an international level. It is a place where the iconic and perfectly symmetrical cone of Mount Mayon stands firm and proudly.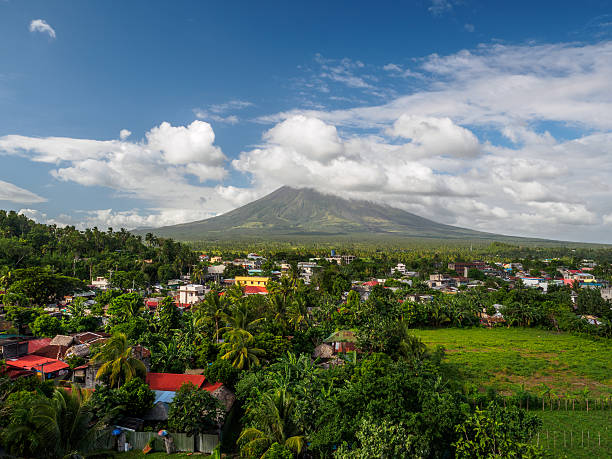 It has tens of published articles on the internet with historical backgrounds written in school textbooks.
Tourists flock to the city all year round, especially at the onset of the summer season. It is not visited only for its deadly volcano but also for the thrilling activities it can offer to its local and foreign tourists.
On 2018, Legazpi hit an increased number of tourist arrivals by 45%, which equates to a total of 967,396 visitors ever recorded. Later, you'll know why it struck such a high percentage in 2018.
Its main attractions aside from Mayon Volcano National Park are Trail to Lava Wall, Quitinday Underground River, Lignon Hill National Park, Old Albay District, Legazpi Boulevard, and Vera falls.
You can also see more of Albay Gulf and Bicol Region from this city because it is a gateway to nearby provinces such as Naga and Sorsogon.
The city is pretty much rural because of plains from the northeast and rolling hills from the south with a high risk of natural calamities. Hence, it has an exceptional mitigation plan and risk reduction management to secure the safety of its residents.
Remarkably, Legazpi City also earned several recognitions and awards for its excellence in tourism and businesses. For the record, it deserves recognition as one of the Top 2 most livable cities in the Philippines, the Top 3 in the country's most competitive cities out of 1,300 LGUs, and the Top 8 in most visited tourist destinations across the country.
The Department of Tourism even granted the city a moniker called "the city of fun and adventure" by synonymously being known as "the most business-friendly city in the Philippines" and "the major economic hub throughout the Bicol region." Legazpi City is also the regional center for the entire Bicol region.
Due to new, innovative, and advanced industrial, commercial, and transportation developments, the city's economy is starting to bloom and flourish. If these developments continue to prosper and develop, the house prices in this city will gradually increase.
Investors around the country are now eyeing this national cultural treasure because, over time, the projects can dramatically uplift the city's economic state and increase the property's value. Investing in this booming city in the south is ideal if you plan on growing your income.
How Symbolic Is Mount Mayon In Legazpi City?
Mount Mayon is a legendary active stratovolcano that gives fame to the Philippines. It is famously known for its unsurmountable beauty and symmetrical conical look, resembling a perfect ice cream cone.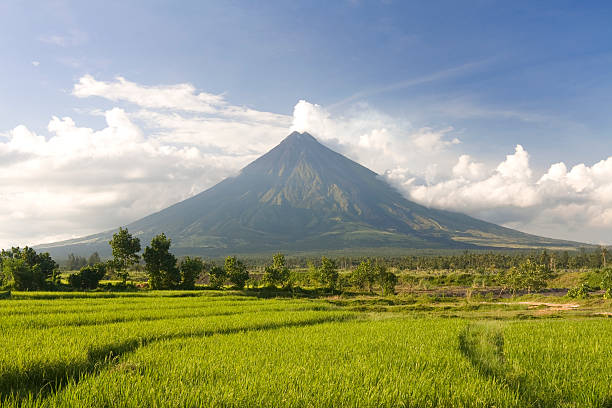 It is Bicol's highest point, with an elevation of 2,463 meters and a topographic prominence of 2,447 meters.
On July 20, 1938, the volcano's surroundings became a national park. It is to protect the people from the unexpected fury of Mount Mayon. Later, the protected area surrounding the volcano earned the name "Mayon Volcano Natural Park" and covers about 5,775.7-hectares of land.
Mount Mayon is every hiker and mountain climber's dream, but those who want to get near to it must first obtain permission from the Department of Tourism.
However, those who are not fond of mountain climbing can still admire the enchanting beauty of Mount Mayon and its large abaca plantations from afar.
For those who don't know, the volcano's name "Mayon" came from a Bicolano word called "Magayon." It means beauty or beautiful and plays a sacred role in Philippine mythology.
A local legend shares the story of Daragang Magayon and Pangaronon. They had a tragic love story and gave birth to the iconic Mount Mayon.
Even today, the level of star-crossed lovers is shared with the tourists when they visit the city.
What are Mount Mayon's Recorded Eruptions?
Mount Mayon proves how active itself by letting her rage feel throughout the city. According to the Philippine Institute of Volcanology and Seismology (PHILVOCS), 58 recorded historical eruptions have happened since its first volcanic outburst in 1616. It had numerous destructive eruptions over the years.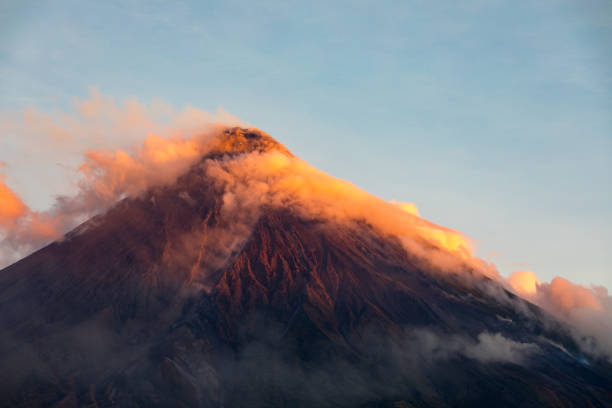 The most deadly eruption of Mount Mayon dates back to February 1, 1814, with an estimated 1,200 casualties. It affects the neighboring towns of Camalig, Cagsawa Budiao, and Guinobatan. Aside from these towns, almost half of Albay province felt its wrath and outrage.
Based on PHILVOCS, it has an eruption character of having pyroclastic flows, volcanic lightning, lahar, and explosive bombs. The town of Cagawa was completely buried by lahar and grain-sized volcanic rock fragments known as tephra when it erupted 2,000 years ago.
Succeeding eruptions were in 2000, 2009, 2014, and 2018.
The tragic event leads Legazpi city to develop practical and strategic mitigation plans. During this time, any form, signs, or threats signaled by Mount Mayon is taken seriously.
No one (even farmers and residents) should perform any human activity within the six-kilometer radius of the permanent danger zone. If Mount Mayon continues its dramatic threats, thousands of people living near the volcano should leave their primary residences and evacuate.
Lists Of Local Businesses And Services That Boomed Because Of Mount Mayon's Eruption
With all the adverse and harmful effects of volcanic eruptions, you might wonder if there's even the slightest chance of it being a blessing in disguise to the city.
You might ask yourself, "is there a probability that a volcanic eruption blesses the city?" Well, you are requesting an intelligent question because there is!
Though, it is destructive in the general sense. After all, it is like a time bomb with a massive chamber that contains molten rocks and toxic gas that could explode without warning.
In the setting of Mount Mayon erupting in 2018, there are miraculous benefits, advantages, and opportunities that unexpectedly happened in the city. Some business owners take it as a good result amidst the depressing state of the city. So, what are they?
What benefits do the volcanic eruptions bring to the Legazpi city of Pelean? Is it the source of some of the most popular local businesses and services? This blog will reveal the answers to these enigmatic questions and how locals cope with them.
Yes! The answer is a resounding "Yes!" Though the volcanic eruptions resulted in several casualties, they paradoxically gave birth to some of the services that tourists keep coming back into.
Some of them are:
Riding An ATV In Several Lava Trails Leading To Mount Mayon
Adventure seekers love returning to Legazpi city because it offers an exhilarating experience of driving a 4×4 vehicle near the actual lava wall of the majestic Mount Mayon.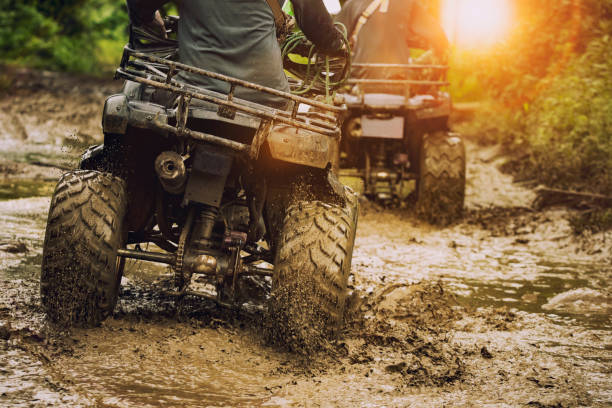 The lava trail where tourists go looks like a pile of dirt, but it is dark rocks where old lava flows. It is the main attraction in Legazpi city because it boasts the unique beauty of Mount Mayon's deadly aftermath. An excellent example of how volcanic eruptions positively affects the city as it dramatically increases tourism.
Suppose you visit Legazpi city and want to try this adrenaline-kicking activity. In that case, you can choose different trail paths such as Green Lava Trail, Cagsawa SkyDrive River Trail, and Black Lava Trail.
These trails will take you to an unimaginative experience of exploring foothills, fallen rocks, rice fields, and mud trails.
Flourishing Pili Nuts And Pili Delicacies
As common knowledge, after a volcanic eruption happens, it will eventually result in extreme and rich fertile soils. Farmers greatly benefit from this unpredictable event because deposits emitted by the raging volcano contain rich elements like magnesium, potassium, sodium, calcium, sulfur, and phosphorus.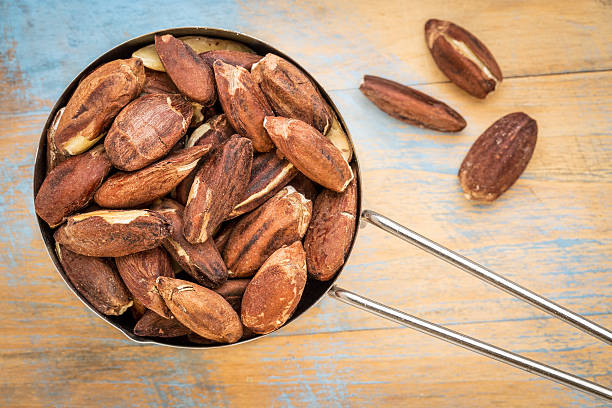 When these elements reach the surface, the farmers can increase their harvests for the following years. The layers of thin ashes act as a stimulant for producing better crops and plants.
An epitome of how volcanic eruptions can still give an odd benefit to its locals.
If you have a house and lot in Legazpi or any province in the Bicol region, you'll know that it is where you can only find the best-tasting Pili nuts in the world.
Due to three active volcanoes surrounding the area, it became the primary producer of Pili nuts in the Philippines. It's hard to get it into an international market because it is complex and challenging to grow this delicious nut.
Only the Bicol Region, of where Legazpi city is a part, can provide and export such mouthwatering and healthy nuts. All thanks to the volcanic soil from its three active volcanoes.
Ecological Tours Prosper Over The Years
Finding an exciting and riveting place where you can unleash your desire to conquer your fears is beyond irresistible.
You cannot say "no" to a spot where you can reflect on your life's purpose and how you've been dealing with your life. Yes, no one would turn down such a great opportunity to explore the alluring beauty of Albay, most specifically of Legazpi City.
Tourists crowd the city for the same goal and reasons, and ecological tours seem to prosper over the years. Both local and foreign tourists look for readily available travel and tours with an organized and planned itinerary.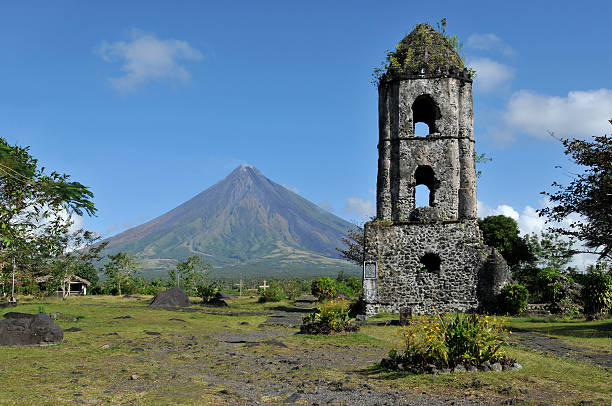 It is a resurging moment that helps not only those who own the traveling companies but also locals that expect the arrival of tourists. Aside from ecological tours within the city, Albay Park and Wildlife is a site worth the visit.
In events where the Mayon Volcano erupts or recently erupts, the number of tourists will likely triple or double.
Mayon-Inspired Delicacies From Local Restaurants
When Mount Mayon erupted in 2018, many tourists visited Legazpi city to watch how the raging volcano spews hot lavas. It is the reason why the city's tourism skyrocketed to an estimated percentage of 45.
Although several flights were canceled because of the eruption, this didn't stop the tourist from taking land transportation to witness the rare event.
Locals far from the six-kilometer danger zone felt this unusual overcrowding. They took the opportunity to turn up their businesses.
A local restaurant made a chili-flavored ice cream which they regarded as "lava ice cream" or "Mayon Hot Lava." It is Mayon-shaped ice cream with bits of chili on top and a drizzle of spicy syrup. The local delicacy became the main event, and tourists bought a couple while watching the live streaming of Mayon's activity. The event somehow lessens the weight of the city's economic loss.
Come Home To Camella Legazpi: The Bicol Region's Most Exclusive Community
According to the Philippine Statistics Authority, Legazpi City has a total population of 209,533. Are you looking for a house and lot for sale in Legazpi City, Albay, where you can have unlimited time watching the iconic symmetrical cone of Mount Mayon? Come home to the country's leading and most trusted home builder now!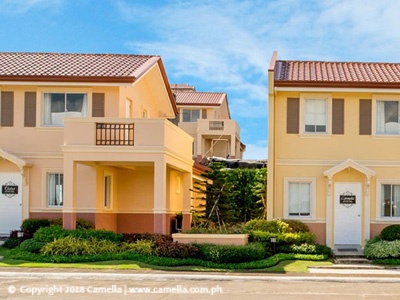 Camella Legazpi is an exclusive community situated at the ideal investment hub of Albay province. It conveniently sits right at a prime location of Brgy. 59, Puro, with quick access to Legazpi City Hall, lifestyle centers, leisure hubs, and commercial establishments. It has a Caribbean-Mediterranean-inspired theme for its massive 10-hectare of land enveloped by towering trees.
Only 15-minutes away from Bicol International Airport, ideal for homebuyers planning to have a second home in the province. Purposefully located at a place where every homeowner can easily access Mega Tourism Highway and Legazpi Grand Central Terminal.
Having your own space at Camella Legazpi can give you a never-ending chance to appreciate the beauty not only of Mount Mayon but of Mother Nature in general. You and your family can indulge in a serene lifestyle with the perfect cone of Mount Mayon as your backdrop. In this community, you'll get to appreciate a lifestyle that grows and harmoniously coexists with mother Earth.
You and your family can enjoy resort-themed amenities such as exquisite verdant landscapes, parks, tree-lined jogging paths, and streets. Other community facilities are a gazebo, a swimming pool, a basketball court, a clubhouse, and a playground.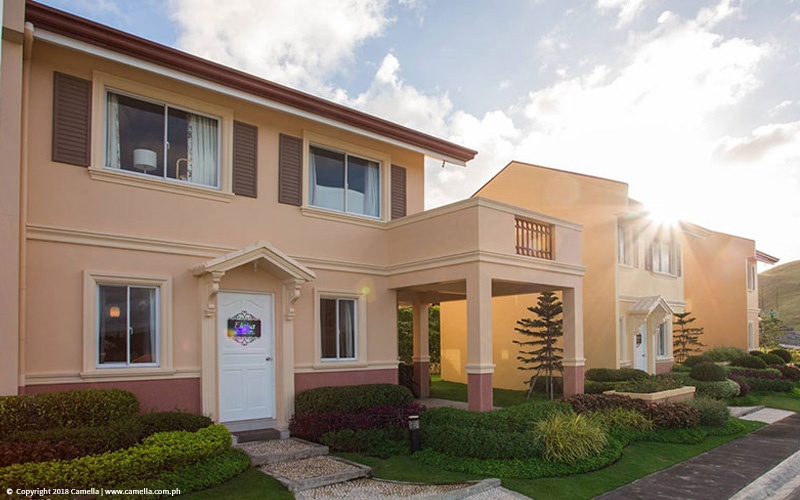 Currently, Camella Legazpi offers a ready-for-occupancy house, lot unit, and lots for sale only. You can secure a home in Bicol's most exclusive community only with a reservation fee of 40,000 for its house models in the Camella series, such as Ezabelle, Bella, and Cara.
Don't worry; each house for sale in this upscale community is a worthy investment that you can pass on even to your family's next set of generations. It is not to note that you can turn your space into an Airbnb home if you're in the country's capital or just by simply being away from home. Securing a house in Camella Legazpi today can ensure a well-secured home when you retire.
Whether you are a young professional starting to invest in a real estate property or a starting family who wants to have a house and lot in the Philippines, you can guarantee a sophisticated lifestyle in Camella Legazpi. If you want to check out the available homes, lot units, and affordable lots for sale, click the icon below and leave an inquiry message to find out more.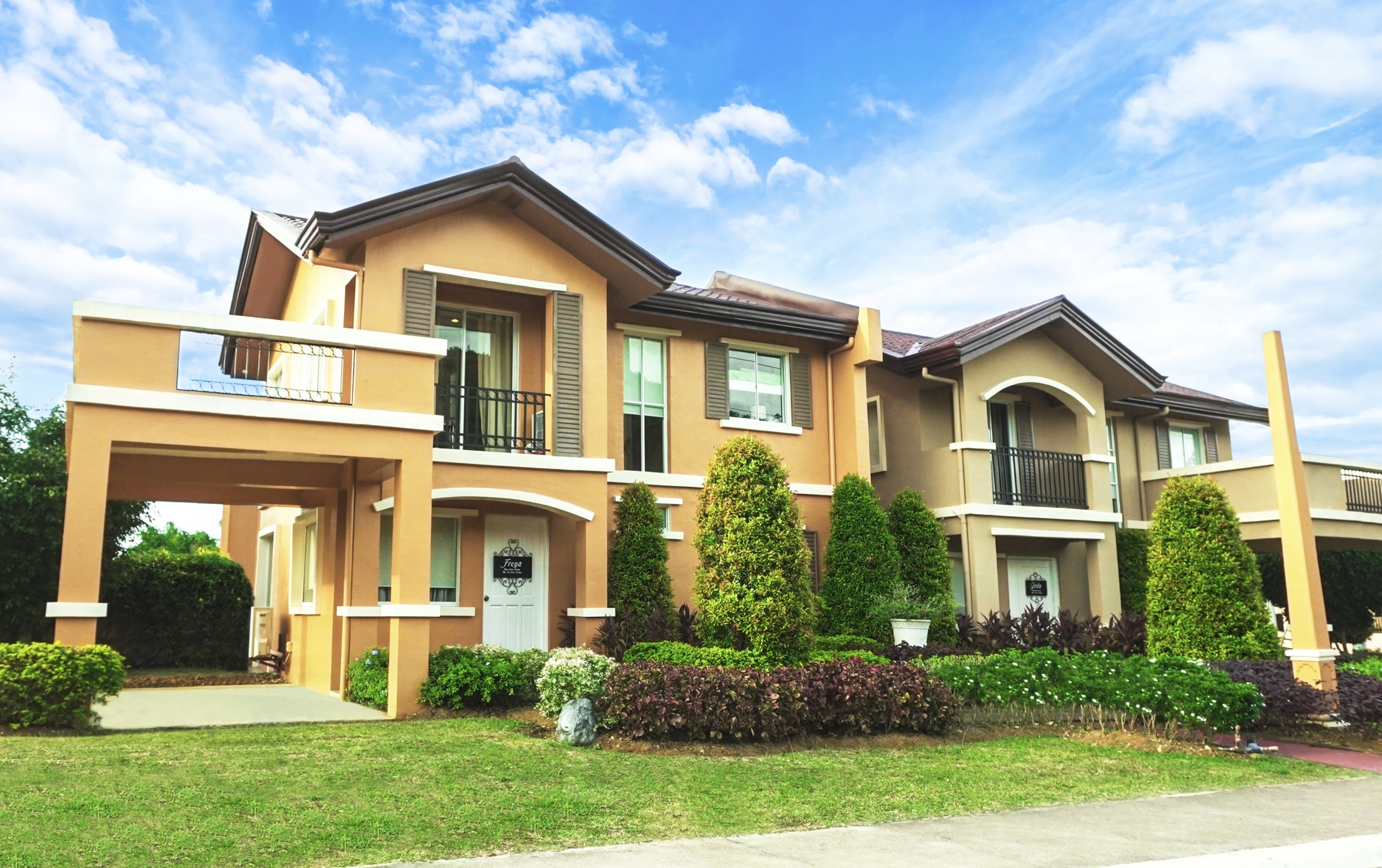 Come home to your Dream Home in Laguna
Check out our catalog of house and lot for sale in Laguna