Explore the wonders of Digos City in Davao and see what this humble locale has to offer from its nature views to investment opportunities.
---
On the island of Mindanao, you will find Digos City, also known as the Gate City of the South. This city is on the western shores of the Davao Gulf and the southern foothills of the tallest mountain in the Philippines—Mount Apo. Furthermore, it is in the middle of Mindanao. In fact, it is between Davao City to the north, General Santos City to the south, and Cotabato City to the west. And, of course, it is also a part of the Davao Metropolitan Area.
Digos is a little city surrounded by gorgeous beaches, majestic ambiance, and breathtaking views. Here, you can live free and in harmony with nature. It may not be as well-known as the other cities in Davao, but it has enough to offer to keep your adventurous spirit satiated.
Perhaps you are not familiar with or probably have not yet discovered Digos' tourist spots. But for the island-born locals, the city is a paradise for enjoyable activities because each barangay has its tourist spots. To better introduce this city, here are some top tourist attractions that will give you adrenaline when visiting Digos
What are some of the exciting tourist destinations in Digos City?
Mount Apo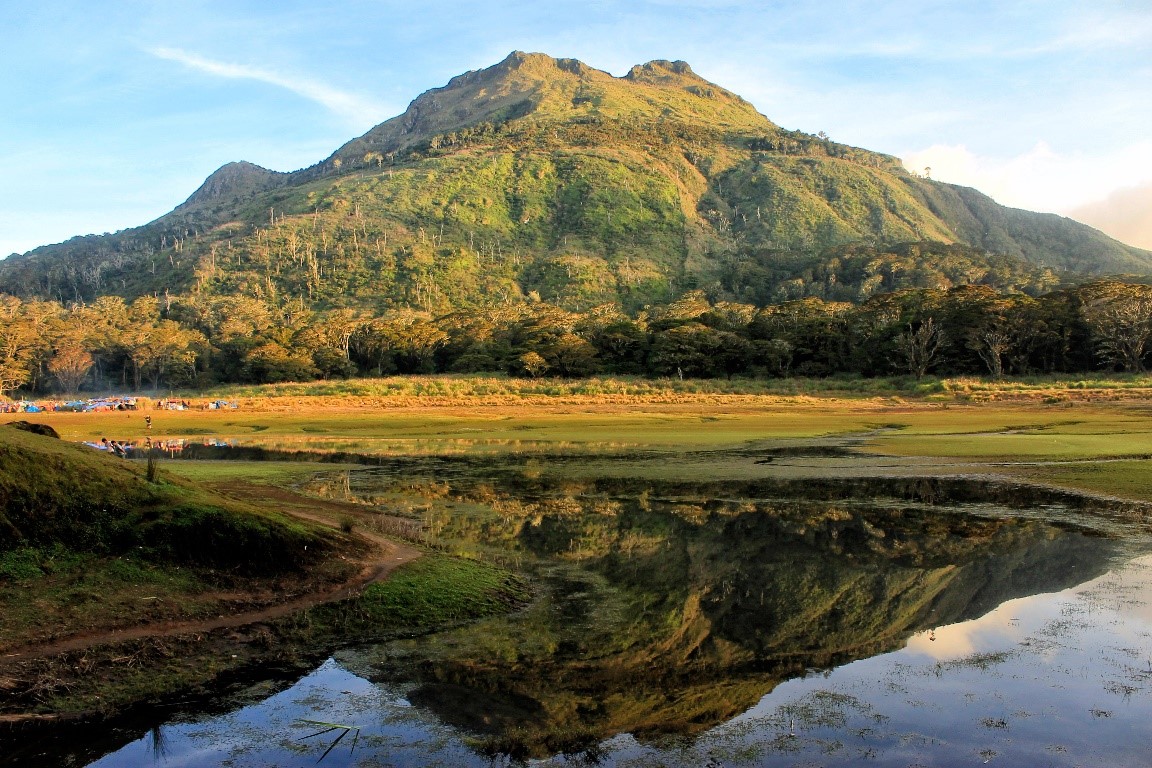 Mount Apo is the country's tallest mountain, at 2,954 meters (9,692 ft) above sea level. One side of the mountain can be visited through Digos City, notably through the Kapatagan village, making it one of the top Digos tourist destinations. You might choose to climb up to the summit of Mount Apo, which takes three to four days if you are an experienced mountain climber. One of the three trails can be accessed from Kapatagan, Digos.
However, you must organize this through a licensed mountaineering tour group. That is because the local government requires good guides and porters for the trek. A quick online search will give you an idea of what groups to book with. Nevertheless, if mountain climbing is not for you, you can stay in Kapatagan village, where you can see Mt. Apo from afar, which can still be a magnificent view.
Proximity from Camella Digos: 76.8 km away; 1 hour and 30 minutes travel time
Jardin de Señorita Mountain Resort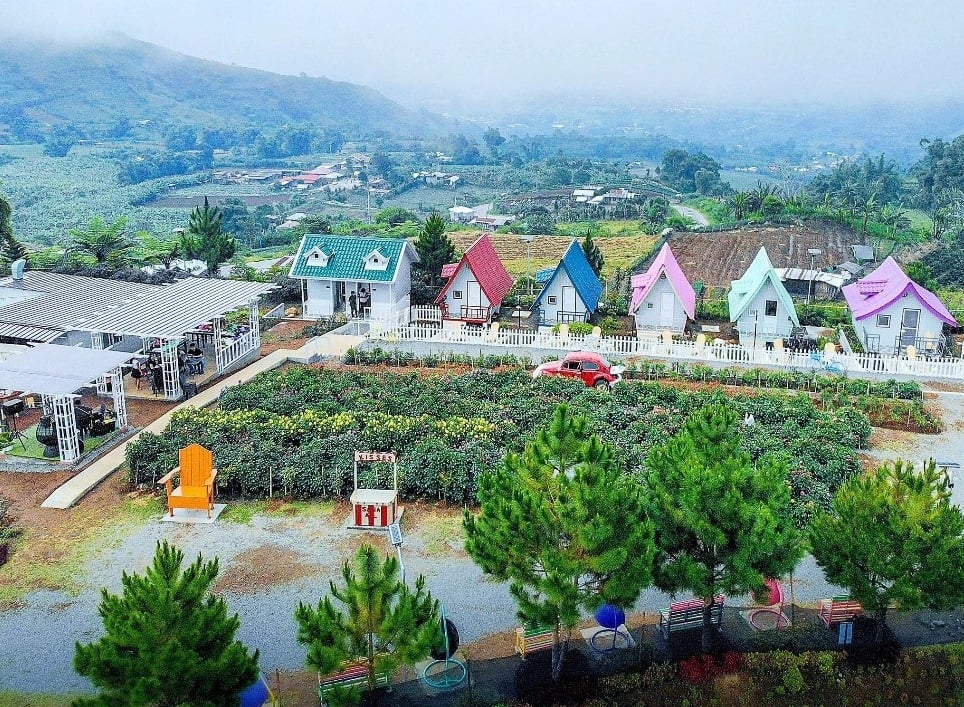 Experience the Netherlands-Inspired Resort in Davao Del Sur – Jardin de Señorita Mountain Resort. Its grounds may be humble, but the location offers panoramic views of Davao del Sur's beautiful countryside, including the towering Mount Apo!
Bring your most flattering poses and OOTDs to this newly-built resort since every corner of it is Instagram-worthy. The calming panorama of magnificent mountains, rich foliage, and fields of gorgeous flowers will meet you. On clear days, you will be treated to the stunning scenery of Mount Apo, and on chilly days, you will be reminded of Baguio's atmosphere.
Proximity from Camella Digos: 41.5 km away; 1 hour and 5 minutes travel time
Digos City Eco Park and Arboretum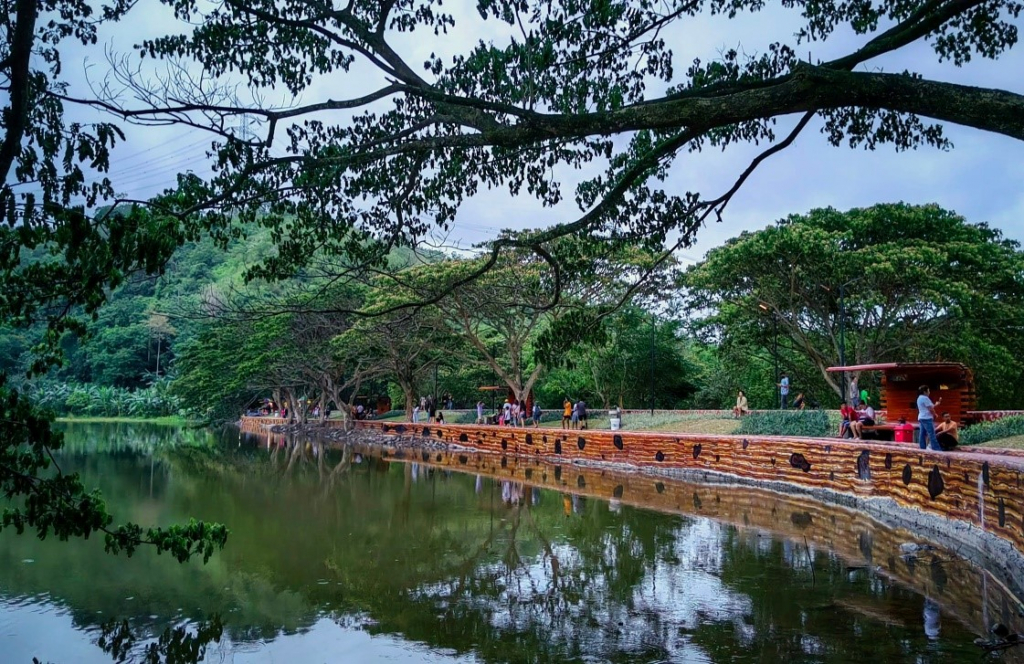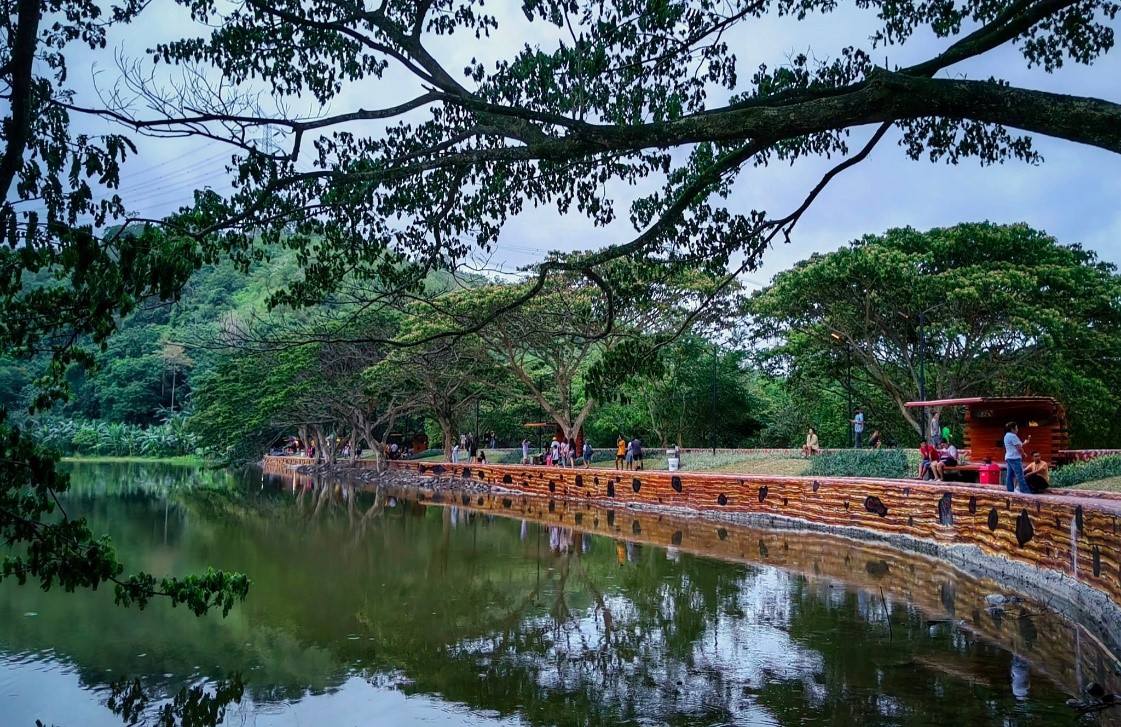 The Digos City Eco Park and Arboretum is a 4.5-hectare public park located in Brgy. Tres de Mayo, San Nicolas. A lake, an amphitheater, landscaped gardens, a network of tree-lined bike lanes, jogger's paths and walkways, eco-sheds, boating ramps, picnic and barbecue places, a children's playground, souvenir stores, and pavilions are all located along the lake's shore.
This tranquil location is ideal for a relaxing trip since the serenity and tropical forest ambiance can help anyone de-stress from the stress and bustle of the city. You won't miss your quiet space here, whether you wish to meditate alone or have a getaway with your family and friends, because this natural park is large enough to accommodate everyone.
Proximity from Camella Digos: 6.3 km away; 15 minutes travel time
MonteFrio Garden Resort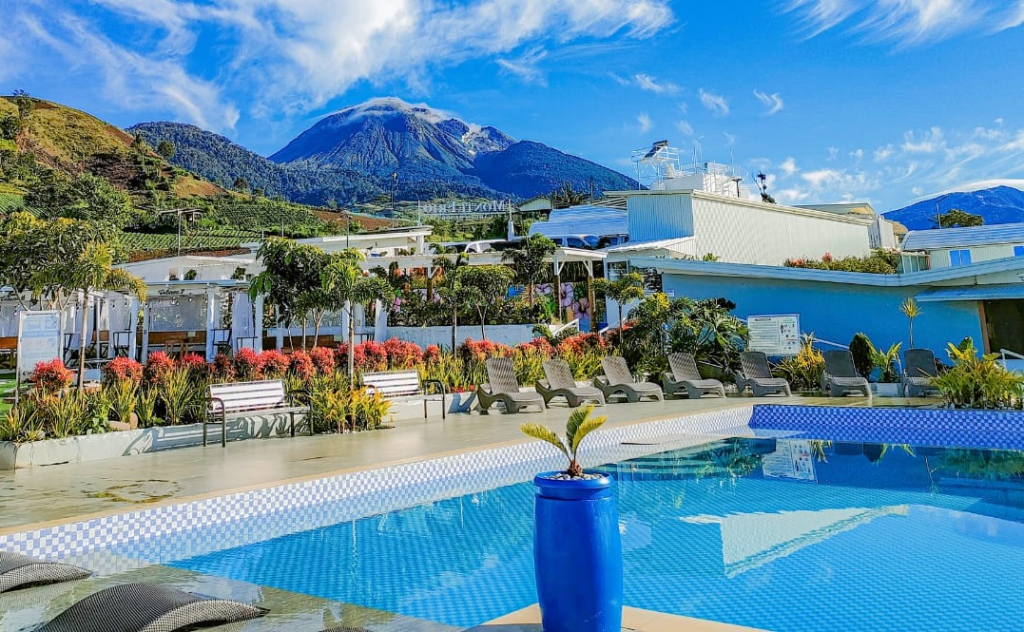 Montefrio Garden Resort is one of Kapatagan, Digos' most well-known resorts. It is more than simply a place to sleep while on vacation; it is your ideal setting for unwinding, relieving, and entertaining yourself. On every level, the resort provides first-class services – luxury resort rooms, exceptional services, a restaurant, and, of course, the excellent resort staff—simply a home for your memorable time and experience.
The resort is not only placed on a mountain top but also at the rolling foothills of Mount Apo, which you may be able to see if there are no fogs. And the garden is located directly beneath the resort's pools, with ornamentals such as cherry blossoms, sunflowers, poinsettias, petunias, roses, and pine trees.
Additionally, the resort includes an infinity pool that makes you feel like you are swimming in the mountains, and the jacuzzi pools are one of its highlights.
Proximity from Camella Digos: 37.3 km away; 50 minutes travel time
Camp Sabros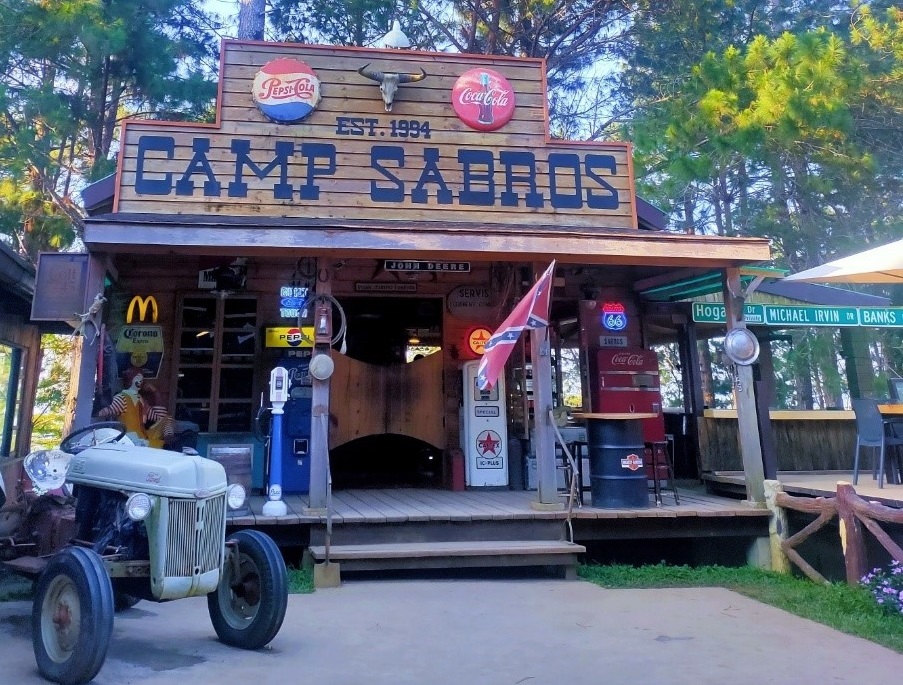 Camp Sabros is the most desirable destination for you if you seek a camping vacation with plenty of activities. Imagine staying in Digos City's Kapatagan highlands and being surrounded by fog as you travel through pine-lined paths. Indeed, something you would expect to see only on television. Beyond the ambiance, the zipline facility is one of the main reasons the location has attracted so many enthusiasts. Zipping through the thick pines and seeing a panoramic view of the lush green forest is a fantastic experience.
Moreover, the hiking trails, picnic tables, a billiard hall, a bar, a souvenir shop, and a little convenience store are among the various amenities provided. Because it may be far from outside stores, the place is designed to supply the necessities efficiently. Jackets, sweaters, and rubber shoes are required due to the "bed weather" feeling caused by the low temperature.
Proximity from Camella Digos: 32 km away; 40 minutes travel time
Best Location Where Home Meets Paradise
Camella Digos, a master-planned community in Davao del Sur, is an ideal place to feel like you are in paradise. Aside from its high-quality house and lots, it also has community amenities such as a clubhouse, basketball court, and playground available to all homeowners. Residents also have 24/7 security and roaming guards to ensure their safety.
Indeed, only here at Camella Digos can a Filipino's life be complete and at ease with the community. You can live a fulfilling life when you purchase a property at Camella.
People can now take vacations without leaving their homes or spending much money because recreation and relaxation are easily accessible. Living in a community with amenities similar to those found in these recommended tourist destinations has many advantages; you will not need to leave if you live in a peaceful house and neighborhood.
Camella offers quality house and lots in the Philippines. Homeowners revel in the communities' guaranteed 24/7 safety, security, and strategic locations near popular tourist attractions across the country. To know more about the house and lots and condos for sale in Davao, check out Camella's property page.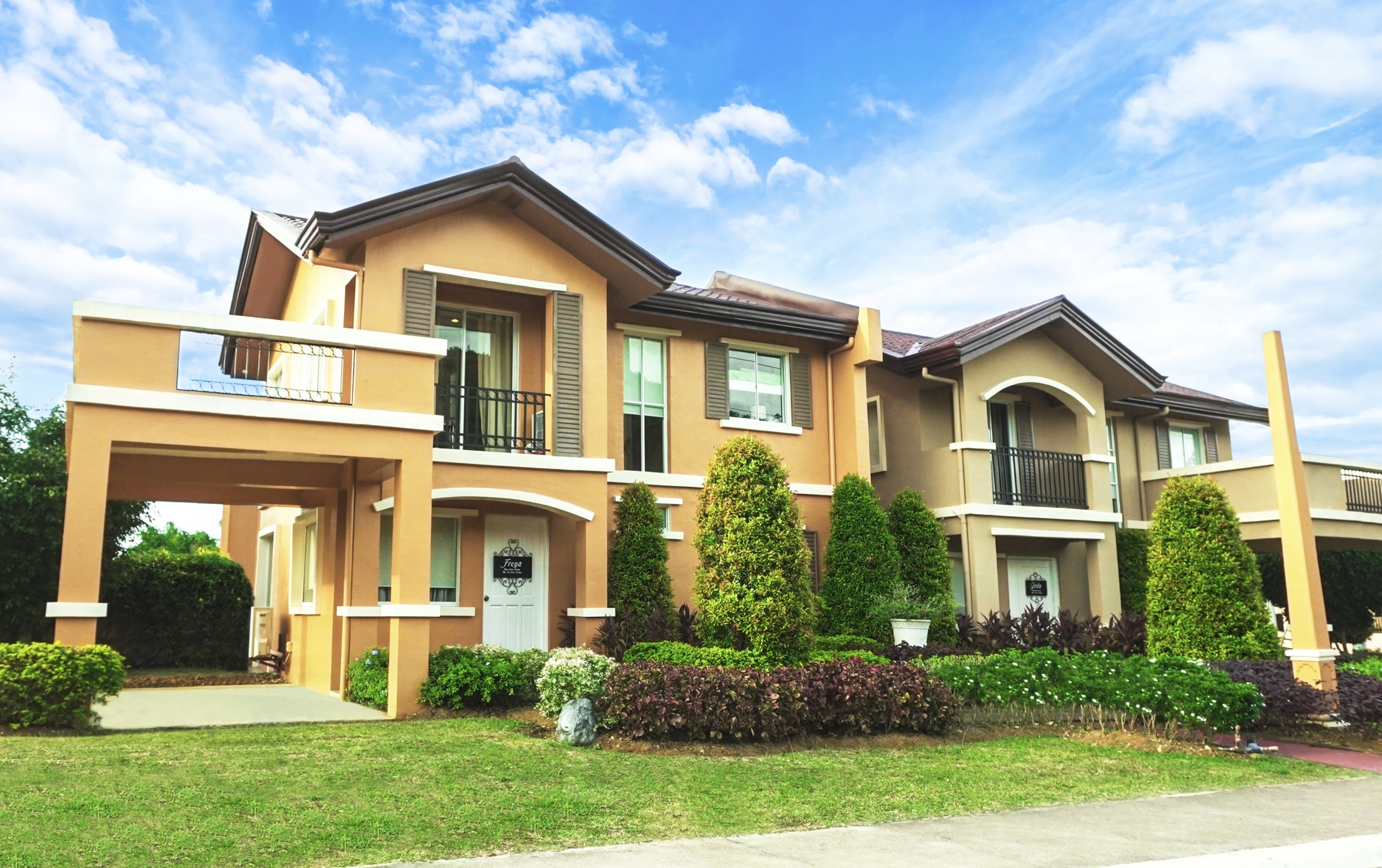 Check out your next home in Davao!
Browse through Camella's house and lot for sale in Davao del Sur!
Rea Mar E. Sarcadio
Marketing Officer, Camella Digos