Nestled in the western coastline of the Davao Gulf and the southern foothills of Mount Apo is a bustling city with many thriving industries and beautiful tourist attractions.
Digos City, the capital of Davao del Sur, is the Gate City of the South known for its export-quality sweet carabao mangoes. But apart from this, the coastal city offers various breathtaking attractions and tropical-themed resorts.
Just an hour from the region's main gateway, you can explore the many hidden wonders found in the heart of Digos City.
If you want to veer away from the usual go-to places, check the list below for some of the secret destinations found in the urban city of Digos.
Haven's Dew Mountain Resort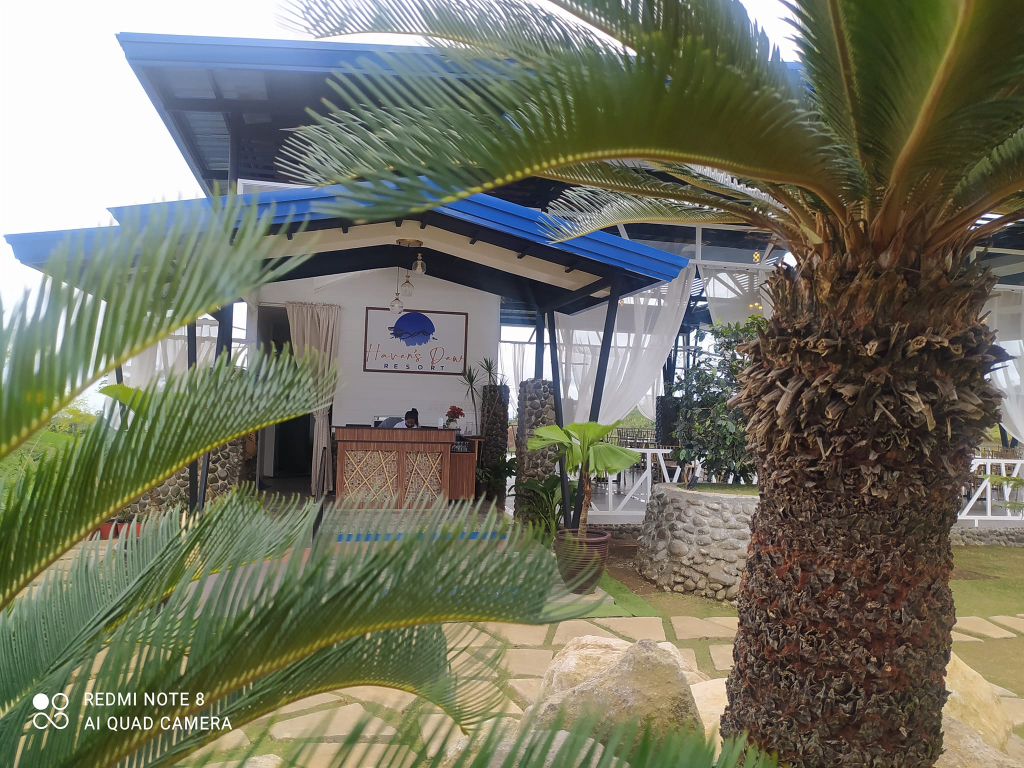 One of the top reasons why tourists visit Digos is to catch a glimpse of Mount Apo, the country's highest land summit.
The Haven's Dew Mountain Resort stands out among the resorts with good views because it offers a wide range of services and activities, such as glamping, event accommodation, sightseeing, and casual excursions.
Enjoy a chilly atmosphere amidst the breathtaking view due to the resort's highly elevated topography. Haven's Dew Mountain Resort is ideal for visitors looking for a good thrill and beautiful landscapes.
Haven's Dew Mountain Resort
Address: W77C+9QG, Digos City, Davao del Sur
Contact Number: 0968 852 8299
When you visit Mount Apo's highlands, take a plunge in a hot or cold spring. Marawer Spring has hot and cold springs, so you won't need to travel far to experience the best of both springs.
Marawer Cold and Hot Spring
Located at 1,160 meters above sea level, the spring of hot water provides warmth and comfort to those who are shivering due to the low temperatures. In contrast, the frigid stream of the cold spring gives an extra kick of adrenaline.
This hot and cold spring is easily accessible from adjacent resorts and camping grounds in Brgy. Kapatagan offers a stunning view of Mount Apo.
Make sure to add this to your itinerary in Digos – soak in the warm and chilly springs of Marawer for an unforgettable spring experience.
Jardin de Señorita Mountain Resort
Want to see the Netherlands but can't go out of the country?
The good news is that you don't have to use your passport or book an expensive ticket to see the stunning flowers of the Netherlands. Digos City has its flower garden, similar to the popular tourist spot in Europe.
Jardin de Señorita Mountain Resort seeks to bring the Netherlands closer to Filipinos with its flower garden-inspired resort in Digos.
Located only 40 minutes from the city, the place has a serene setting of beautiful sceneries, lush foliage, and fields of lovely flowers overlooking Mt. Apo.
Furthermore, Instagram-worthy spots are all over the place with its colorful array of dwarf dwellings, the White House, and a little red-and-white windmill.
The resort also provides photo packages for individuals who want to snap images for special occasions.
It's also worth mentioning how quickly the resort's community is expanding. More and more attractions have been being built since its opening last year, resulting in rapid growth in tourist numbers.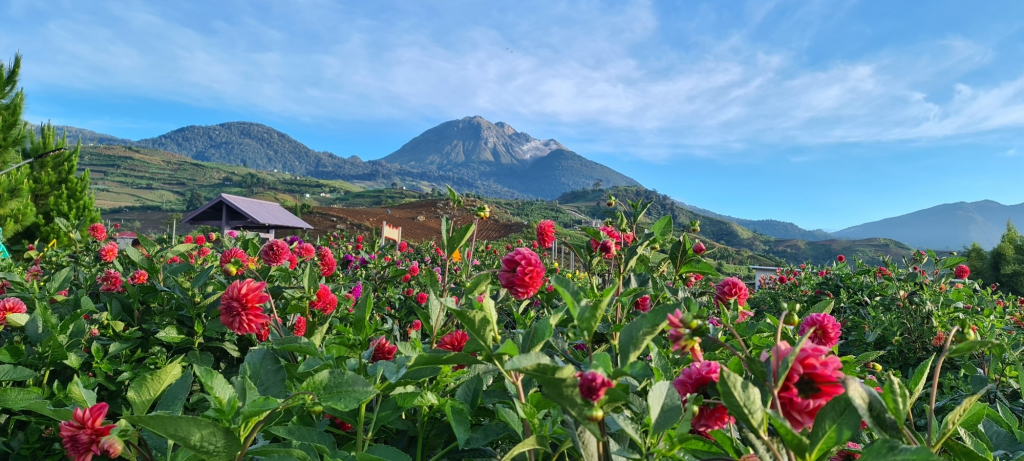 Jarden de Señorita Mountain Resort
Address: Sitio Bacoco Brgy, Digos City, 8002 Davao del Sur
Contact Number: 0963 312 2838
Official Facebook page: https://www.facebook.com/jardindesenorita2021
Digos City: Where Adventure Meets Nature
If you're looking for real property investment in Mindanao, Davao is an ideal place to invest in Southern Philippines.
The "Crown Jewel of Mindanao"
Known as the 'Crown Jewel of Mindanao,' the province offers many opportunities because of its strong economy. It is a top destination for investors due to its fully developed infrastructures, beautiful tourist destinations, and dynamic business landscape. As its moniker suggests, 'life is here.'
The "King City of the South"
Settling in the 'King City of the South' perfectly balances the cosmopolitan vibe and a relaxed atmosphere. This highly urbanized city is competitive, and Asiaweek magazine named it one of Asia's most livable cities in 2020.
The Second Most Competitive City
It is also the second most competitive city, after Manila, in the Cities and Municipalities Competitiveness Index Awards' highly urbanized city category.
The Department of Trade and Industry also ranked Davao second in economic dynamism, government efficiency, and infrastructure and placed fifth in resiliency.
Tourism, real estate, agri-business, information, and communications technology, and public-private partnership projects are the key investment areas in the city.
The Capital City of Davao del Sur
Digos City, the capital city of Davao del Sur, is a large urban center with an excellent topography that provides a variety of available enterprises. Tourism is promising here with the presence of many highly elevated resorts, falls, springs, and beaches set amidst the stunning backdrop of Mount Apo.
"The Gate City of the South"
Considered "The Gate City of the South," Digos is known for its sweet-juicy 'carabao variety mangoes' and other agricultural products.
In terms of economy, the city is an ideal location for investments in the fields of hotels, resorts, amusement parks, food outlets, processing, apparel and fashion accessories, financial services, and electronics-related enterprises.
As a growing hub for business and commerce, real estate development is expected to increase exponentially in Digos.
Camella Digos: Your Key to the Gate City of the South
Suppose you're looking for a trusted home builder in Davao del Sur. In that case, Camella Digos is an ideal investment because of its affordable yet high-quality houses.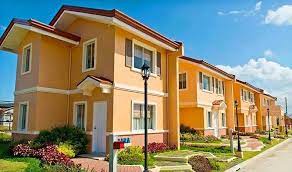 The master-planned community features 10- hectare Italian-inspired home designs with impressive amenities, including a clubhouse, basketball court, playground, shuttle service, and water filtration system.
Built by Camella's signature pillars of excellence, Camella Digos offers all the convenience of urban living alongside a refreshing, laid-back atmosphere.
Situated in Brgy. Upper Matti, Digos City, this property for sale in Digos is strategically found near essential establishments like business centers, shopping malls, schools, hospitals, churches, and major transportation routes.
Camella Digos is accessible from the city's satellite bus terminal via the Digos-Sultan Kudarat Road, which is just 15 minutes away from the subdivision.
You can choose a design based on their selection of house models of Freya, Ella, Dana, Cara, Bella, Frielle, Ezabel, Creselle, Brielle, and Areille.
The house have two to five bedrooms (depending on model), two to three toilets and baths, a living room, kitchen and dining room, and a carport (depending on model).
The community is safely equipped with systematic round-the-clock security and roving guards to keep you and your family safe and secured.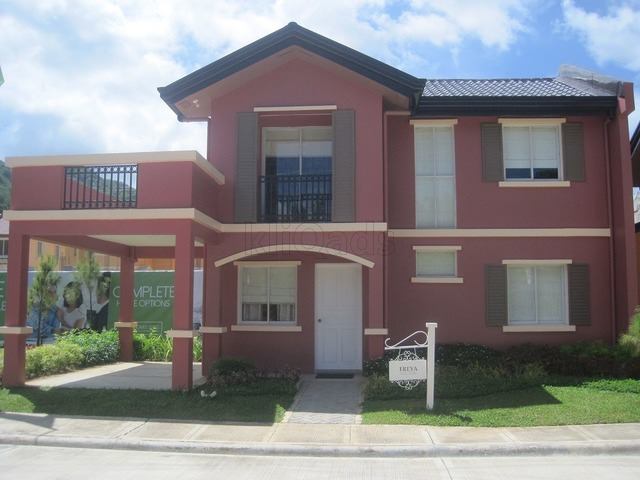 Give yourself and your family the life it deserves
Choose Camella Digos, your key to the Gate City in the South.
Ready for occupancy (RFO) units are now available. Visit the official Facebook Page of Camella Digos to get more details.