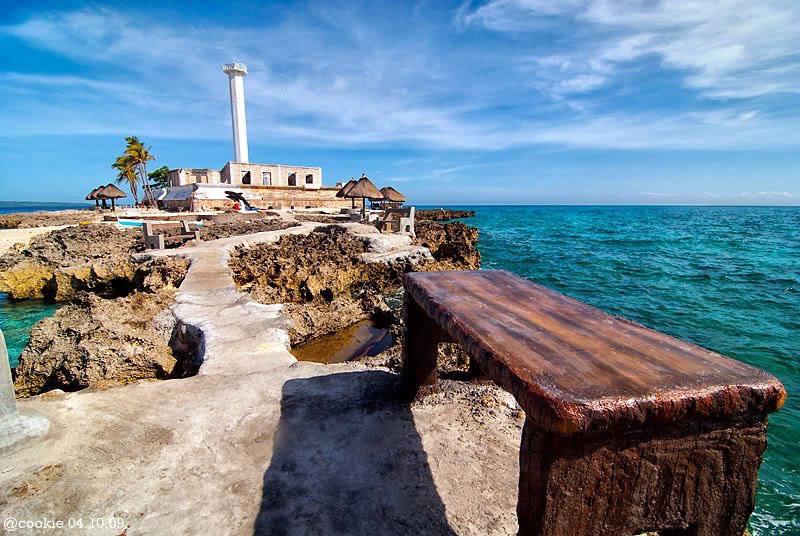 To the north of the busy and lively Metro Cebu lies a wealth of natural landscapes and breathtaking views. While most parts of the island of Cebu are mountainous, the terrain flattens out a bit in several areas and northern towns like Bogo and Daanbantayan. Because of the unique topography, there are lots of natural springs and lush plantations around the area. Additionally, it also boasts some of Cebu's best coastlines for beach lovers and divers alike.
These must-see destinations attract a variety of people, from the casual daytripper, luxury vacationers, and even families looking to settle in a house and lot in Cebu's northern idyll. Cebu North has even become one of the most popular tourist and residential destinations because of its accessibility, what with newly paved roads and its proximity to the Mactan-Cebu International Airport and several seaports.
If you're looking for the best Northern Cebu attractions for your next trip, here are some you can add to the top of your list:
Transcentral Highway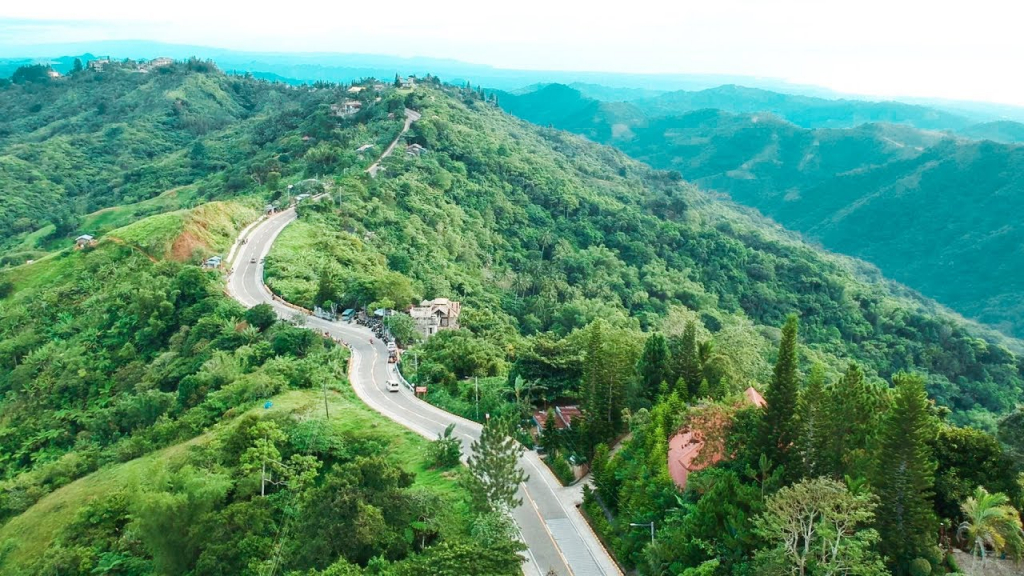 Often referred to as the "Tagaytay of Cebu," the Transcentral Highway (TCH to locals) is a 33-kilometer mountain highway bisecting central and northwestern Cebu. You can expect a cool breeze and some of the most scenic views when you're on this snaking road. TCH is enveloped by fog and mist on cloudy or rainy days, making the atmosphere chilly, so it's a good idea to pack a jacket with you.
More than just the landscape, TCH is a good place to visit for foodies. It's home to some exciting hole-in-wall restaurants, like Gaas and Liel's Kitchen. It's also where you'll find several of Cebu's up-and-coming cafés, including Charlie's Cup which specializes in local treats like budbud ug sikwate (rice cake and hot chocolate). When you're done sampling dishes and some cups of joe, you can sit back, relax, and take in the refreshing mountain views at TCH.
Malapascua Island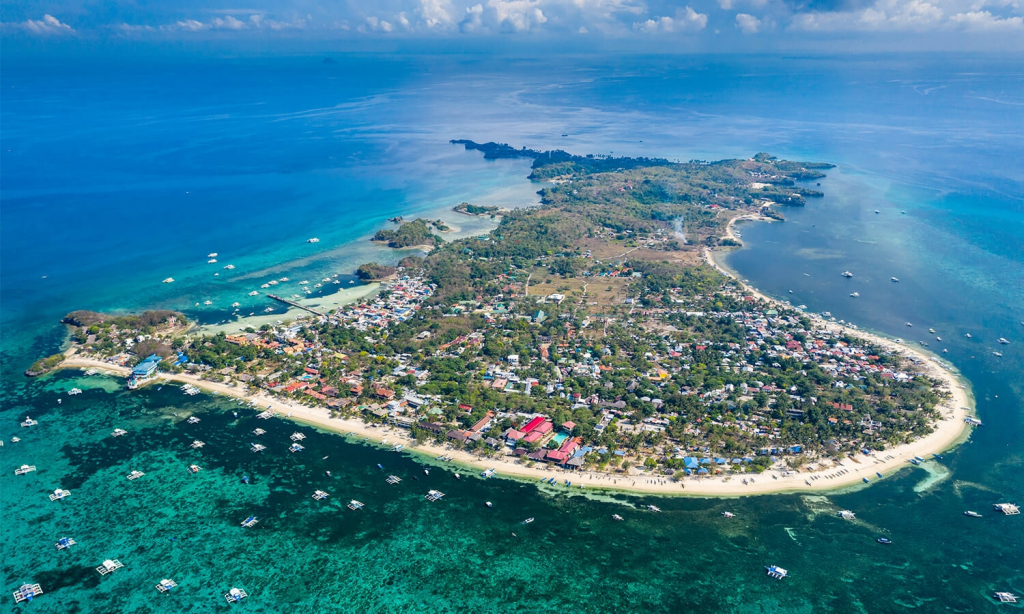 Cebu is known for its marine life, and one of the best places to experience it is on Malapascua Island. Less than 7 kilometers off the northern coast of Cebu, Malapascua is a small island that invites both beach-lovers, snorkellers, and divers. The Monad Shoal, in particular, is one of the most sought-after dive sites off the island. It's where divers can observe and swim with majestic thresher sharks. It's one of the most popular expat sites in the region, too, with some obtaining their own house and lot in Cebu on the island itself. Apart from the enchanting diving experience, Malapascua also has its fair share of night activities, care of Kocoy's Maldito and Chiringuito.
Just a little over half an hour via ferry from Maya Port in Daanbantayan, it's certainly worth the trip.
Aisle of Medellin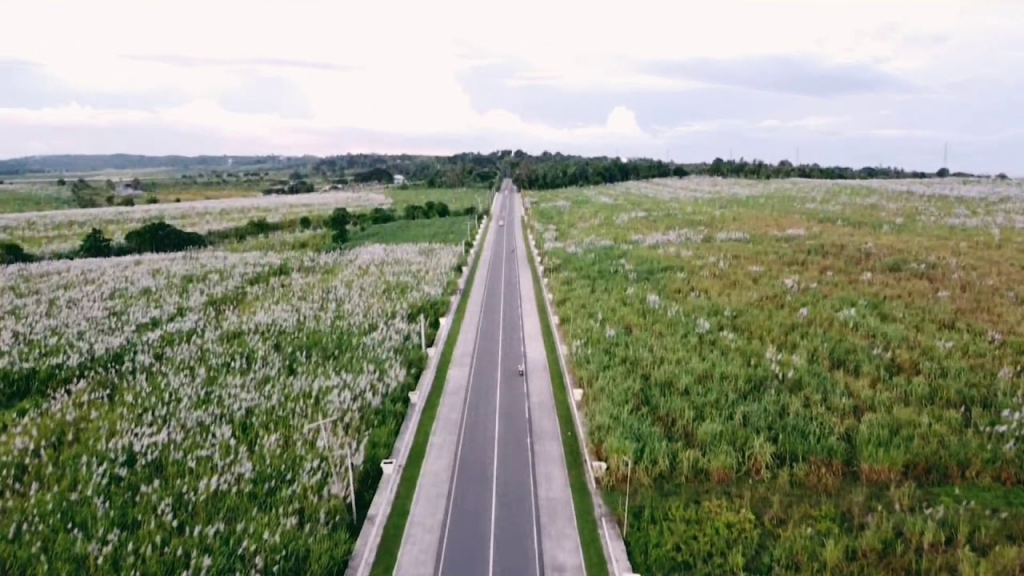 Once quiet and sleepy, the municipality of Medellin is now fast becoming one of Northern Cebu's prime locations. The area is known for its sprawling sugarcane plantations and pristine beaches, and getting to those is definitely an experience on its own. The Aisle of Medellin is a narrow highway right in the middle of a sugarcane farm, so you're treated to a sea of wispy greens on both sides.
More than just offering a stunning view, the Aisle of Medellin connects multiple areas in the municipality—each with its unique tourist destination. For one, you can reach the serene Dagusungan River in Barangay Tindog from the main highway. You can also reach some of Medellin's sugar-white beaches in Lamintak Sur and Kawit off the Aisle.
Marmol Cliffs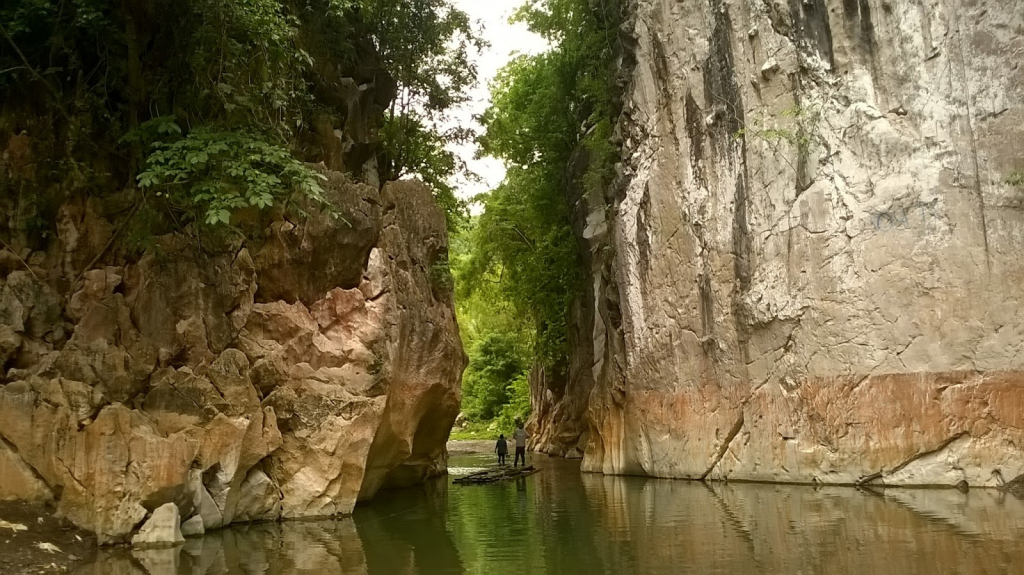 The word "Marmol" is the local word for marble stone. It is already a great indicator of what you can expect from these cliffs. Located in arguably one of the most underrated municipalities, Tuburan, the Marmol Cliffs is a unique geological site in Cebu where smooth, bright rock faces mimic slabs of marble stones.
Although it must be stated that it can take a bit of hiking and climbing before getting to see the cliffs in their full glory. This makes it an ideal spot for adventure travelers. You can even wade out into the water that runs in between the cliffs and get on a wooden raft. But it can also be accessible through a motorbike route. You can take a habal-habal (motorbike taxi) to get you to a spot where you can easily get up the cliffs.
Bantayan Island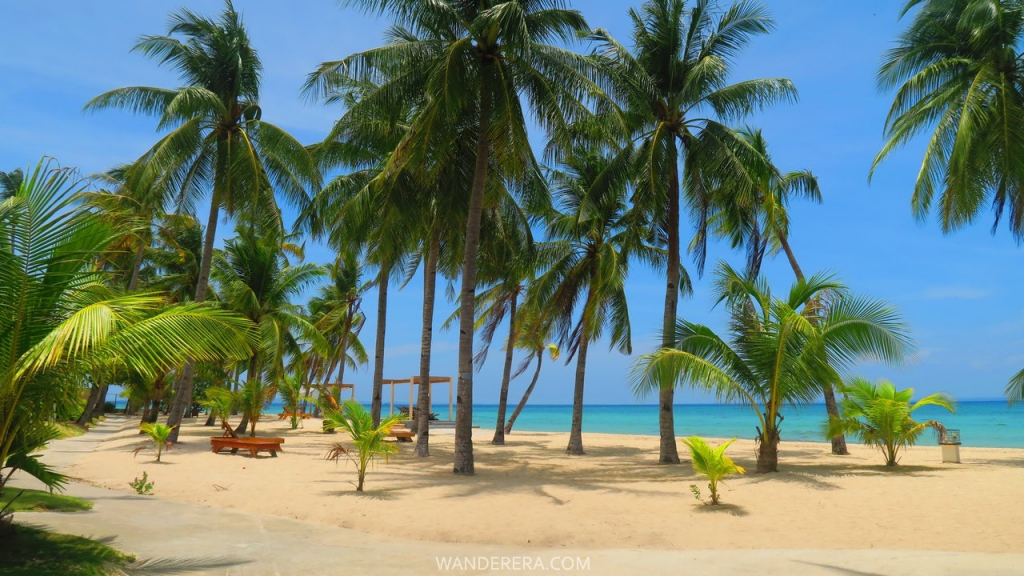 Cebu is flanked by islets and islands on all sides, and Bantayan Island is one of the best ones you can go to. In fact, if you only have time to see just one island, it should be this one. Not only is the island rich with powdery white-sand beaches along Kota Beach, but it also boasts other natural rock formations like Ogtong Cave. Bantayan Island also has a rich history, named after "Bantayan sa Hari" (Watchtowers of the King) since the island contained watchtowers to guard against Moro pirates in the past.
Bantayan municipality can be found in the central part of the island, where you can still find a reasonably priced house and lot in Cebu if you want to experience authentic island living. A residence on the island puts you close to amazing beaches, natural wonders, and thriving commerce in the city center.
Guiwanon/Banyan Cold Spring (Bogo)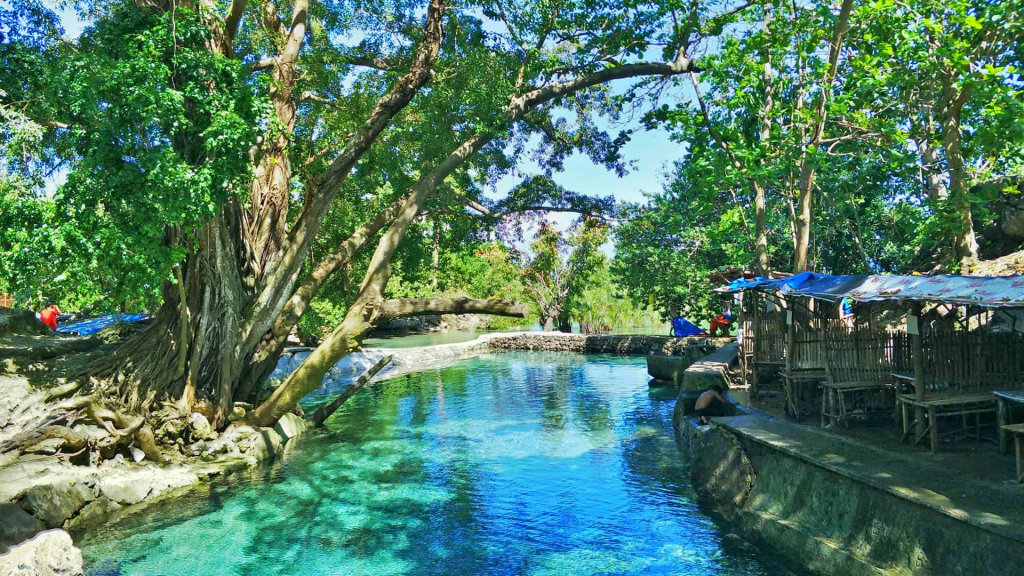 Situated right outside the key municipalities of Bogo and Sogod, the Guiwanon or Banyan cold spring is a family favorite. As the name suggests, there is a huge banyan tree taking root at the mouth of the springs, offering shade and comfort. It's a place where you can spend an entire day soaking in refreshing natural waters. In a tropical country, cool waters are always a good idea. Unlike many spring resorts, the Guiwanon/Banyan cold spring retains its natural charms.
There are some tents and wooden cottages onsite where you can enjoy meals with your family or simply sit around taking in the natural scenery. Since it's a relatively small space, you're guaranteed an intimate experience with nature.
Own a Camella House and Lot in Cebu North, in the City of Bogo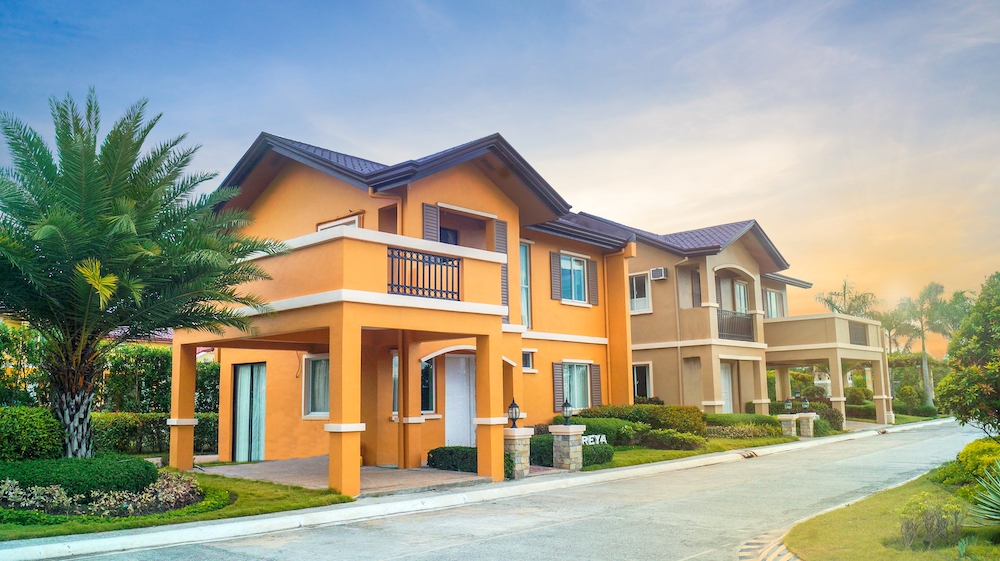 With such stunning attractions and endless activities to try, Northern Cebu is a great place to make a home. One of the best areas to settle in is Bogo, Cebu. It's accessible to both the metro and the more remote locations in the area.
More importantly, you can invest in a high-quality house and lot in Bogo in the Camella Bogo development. Get the best of modern and rustic living with the Spanish-Mediterranean architecture in the gated 17.1-hectare property. The homes are well-built with your needs in mind, whether you're a bachelor looking for a starter home or a matriarch looking to put down roots for generations. Camella Bogo residents are treated to a warm and friendly community as well as top-notch amenities, including a clubhouse, basketball court, and playground.
Looking for a house and lot in Cebu's north to call your very own has never been this easy or rewarding. Visit our page to take the first step in finding the best home for you within Camella Bogo.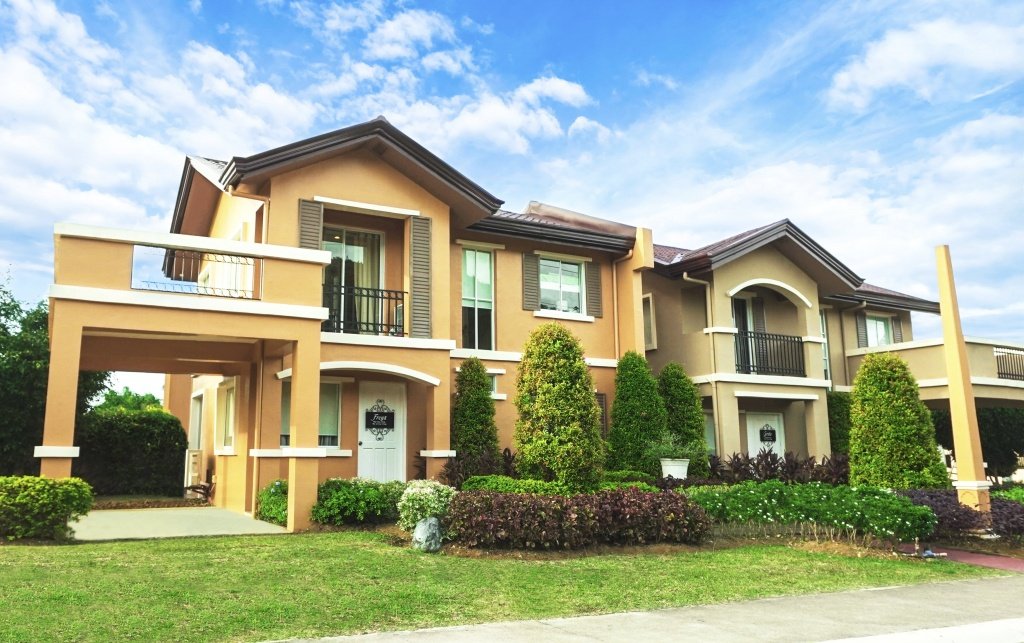 Check out our Houses for Sale in Bogo City, Cebu
Discover our house and lot for sale Northern Cebu