Capiz Province is regarded as one of the country's cleanest and greenest cities. It's also regarded as the "Seafood Capital of the Philippines" because of its abundant marine life.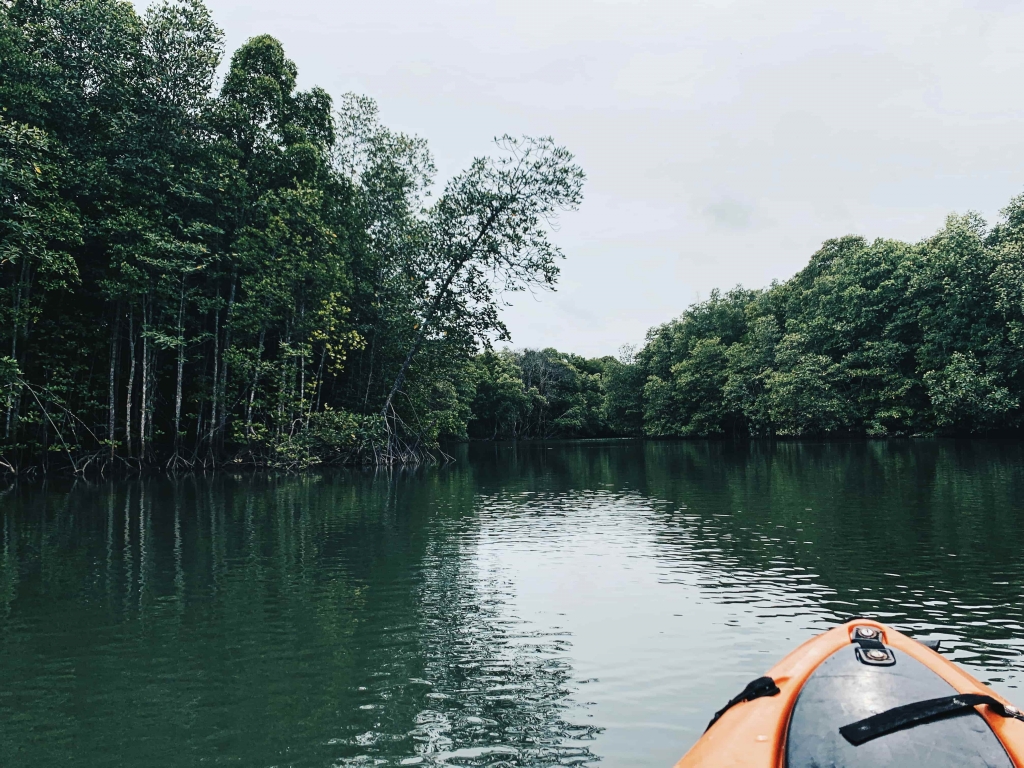 Capiz will entice you to visit and discover because of its wealth of superb seafood, among other things. As a result, here are some of the things you should put on your to-do list if you visit the province of Capiz.
1. Slippers are Enough
Residents like Baybay Beach in Roxas City because of its proximity to the city center and seafood restaurants. A walk on the beach is a great way to burn off the calories from an excessive meal. We offer beaches at Ivisan, Olotayan, Pan-ay, and Pilar if you're looking for additional diversity.
2. Palina Eco-tour
The Palina Greenbelt ecotour is an excellent starting point for learning about the negative consequences of fish enclosures in our seas. It wasn't long ago that the Palina River was heavily silted, severely affecting aquatic life. The most challenging task at hand was persuading the fishers to give up the pens that supported their livelihood.
The waters are now healthier, and the mangroves are flourishing. The ecotours are now managed by fishers who were disenfranchised by losing their fish pens. They also have an adjacent fish farm where they raise Lapu-Lapu. It's a win-win situation for everyone.
3. Cheap yet Delicious Seafood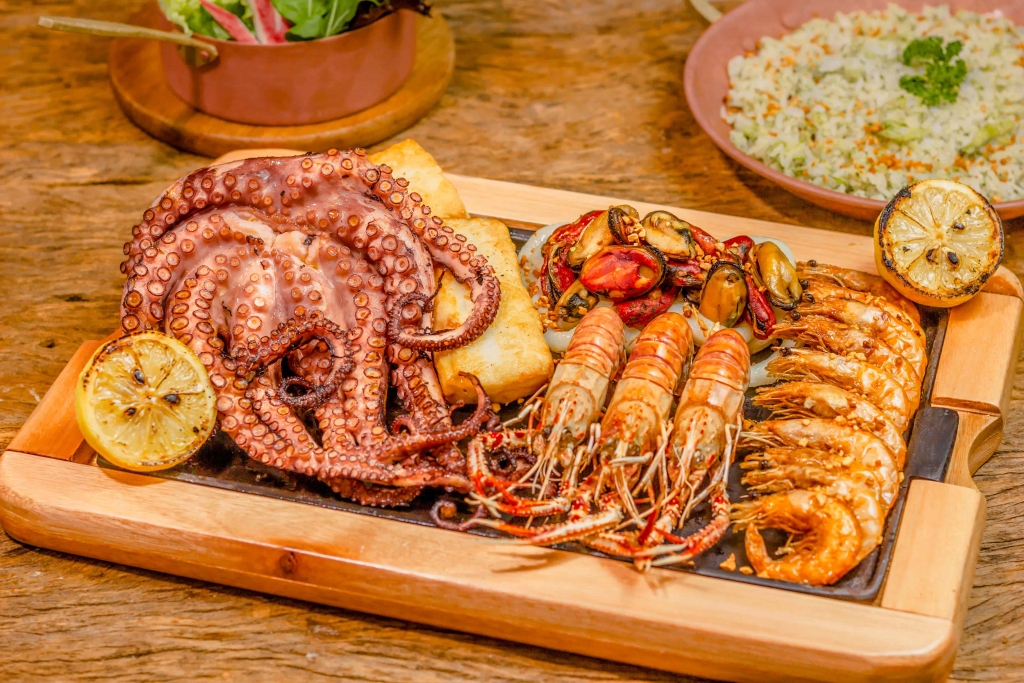 This could be the ideal area to reside in the Philippines if you are a huge seafood fan. The most delectable angel wing clam may be found in Roxas City (known as Diwal in local terms). It is Roxas City's prized shellfish. Crabs, scallops, shrimp, milkfish, and oysters are other delicious seafood options. However, due to the plentiful availability, seafood is fresh and tasty, and inexpensive.
4. Southeast Asia's Largest Bell
Do climb the tiny stairwell to the belfry and examine the world's largest bell up close. Thousands of pennies were contributed by the faithful to create it. The tower also offers a panoramic view of Pan-ay. After your interest has been piqued, enter the church through a side door and marvel at the three-meter-thick coral walls.
Allow your gaze to rest on the exquisite and beautifully carved retablos found in the side chapels of Santa Monica's incredible interior. These, in my opinion, are the main gems of this historic church. Take note of the statues of St. Augustine and St. Thomas on either side of the entrance portal before leaving. Beyond the bell, there's more to see in Santa Monica.
5. Life on the Beach
On this white-sanded island, there are no luxury hotels. If you want to stay the night, only a few basic cottages are available. From Banica to Olotayan, a 45-minute motorized outrigger ride takes you past mangroves and across the deep blue sea, where the outrigger rolls with the waves. So, why are you going? Perhaps it's time to take a risk and do something you've never done before.
6. Go on a Historical Trail Adventure
Most visitors come to Pilar to pray at the Our Lady of Agtalin shrine. The 80-foot monument of Our Lady sits over the countryside after an arduous trek to the top of the hill. On the other hand, the young ones will joyfully race up the steps.
On the first Saturday of each month, a special mass is held at the shrine, so expect a large crowd. Beaches, caves, waterfalls, karst formations, and mummies are all within a short drive to Agtalin. There's something to pique the curiosity of every traveler, especially history buffs who will enjoy learning about the Battle of Balisong Hills.
7. Have Fun at Ivisan
When in Ivisan, you must visit the white sand beaches of Basiao and Ayagao, see how oysters are raised at the talaba farm, go island hopping to Pulo Gamay and Pulo Maba-ay, climb up the hill to the statue of Christ the Redeemer, take a selfie in front of their tricycle with its precariously wide black roof, pick up virgin coconut oil products for cooking, bath and massage essentials at the Co-op, then buy Ivisan has a lot of surprises in store for you!
8. Pay a Visit to Peralta Camp
Jamindan's Camp Macario Peralta is a huge 33,000-hectare Army base. It is densely forested and brimming with natural beauty. For instance, Malinamon and Kalikasan are two waterfalls on the site. All available are a golf course, a pool, a cave with a commanding view of the verdant surroundings, and strenuous hiking and bike paths. For a small fee, you can even spend the night in an air-conditioned room. It's a relaxing getaway where you can reconnect with Mother Nature.
Because this is a military camp, you must make your visit arrangements at the visitor's office in Camp Peralta before arriving.
9. Spelunking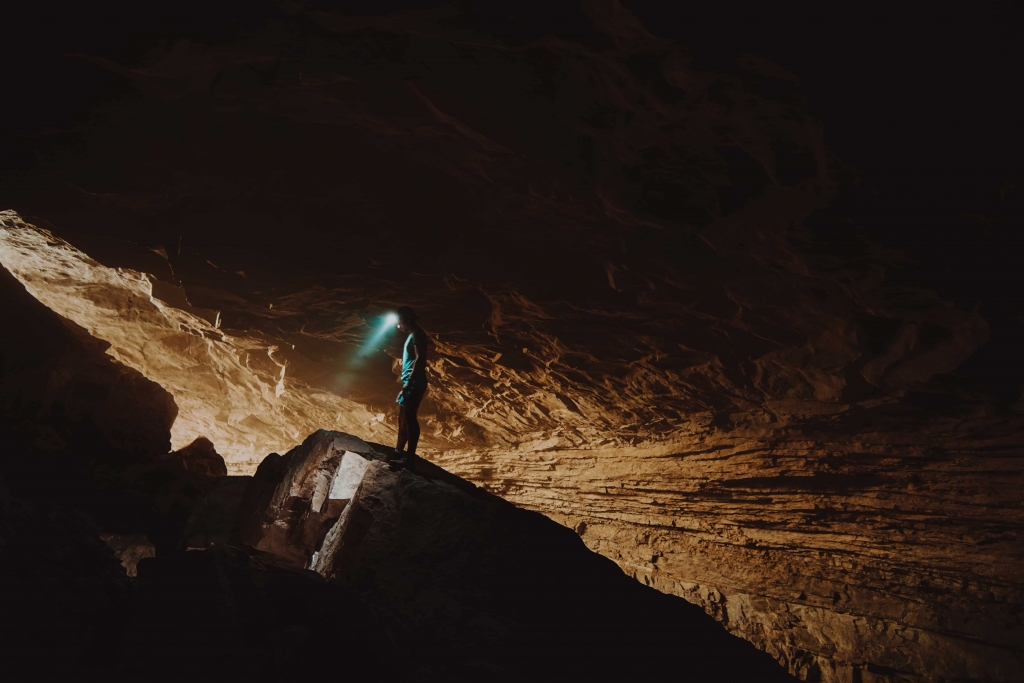 If this is your first time spelunking, the Igang cave near Maayon, a 40-minute drive from Roxas City, will not disappoint. Although parts of the chambers are only crawled spaces, the cave is straightforward to scale.
Bats are there; however, they prefer to cling to the higher ceiling among the stalactites. Suhoton cave in Jamindan, Kipot in Mambusao, Balisong in Pilar, and Suhot in Dumalag are only a few of the caves in Capiz.
10. Eat, Play, and Rest Lifestyle
During Holy Week, combine leisure and relaxation with religious activity. During your Visita Iglesia, visit our century-old churches in Dao, Dumalag, and Roxas City. Then join us in Roxas City for our Good Friday procession.
The amount of ornately decorated carroza depicting the trek to Calvary will astound you. Spend Holy Saturday and Easter Sunday in one of our laid-back coastal restaurants, toasting to a successful getaway in Capiz. Cheers!
Discover More of Capiz
Beyond Seafood: Discovering the Wonders of Capiz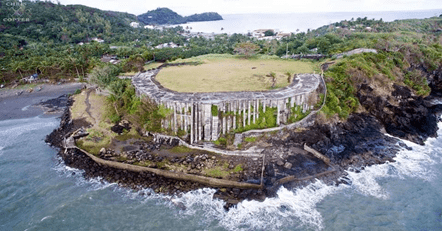 11. Create a Positive Atmosphere
The green-swept landscape has reappeared, despite Yolanda's destruction of the meticulously planted greenery and the blowing away of the cross that stood atop the hill. Early in the morning or late afternoon are the best times to visit the Hills because the heat is less unpleasant.
You'll have more energy to hike up to the cave and cross or sit quietly in the church or under the shade of a palm tree for some quiet contemplation.
12. Clean Air & Water
Roxas City has some of the purest drinking water in the country. When you open the faucet to draw water, you'll notice it immediately away. There is plenty of water in every region of the city here.
Farming and fishing account for 53% of economic activities in Roxas City. The majority of commuters here utilize environmentally friendly motorcycles to get around. This medium-sized city has about 179,000 people and is one of the best places to enjoy nature.
13. Living Expenses
Suppose the cost of living in the Philippines is lower than that of other countries. In that case, Roxas City's cost of living is substantially lower than that of other larger cities in the country. Suppose you're a foreign national, a business owner, or make a solid living.
In that case, your purchasing power parity (PPP) is high in this country. You'll also have everything you require. You can also drive through light traffic and get to your destination quickly.
As a result, Roxas City provides more than a reason to visit the city; it also offers more reasons to stay and invest in the area.
Come Home to Camella Capiz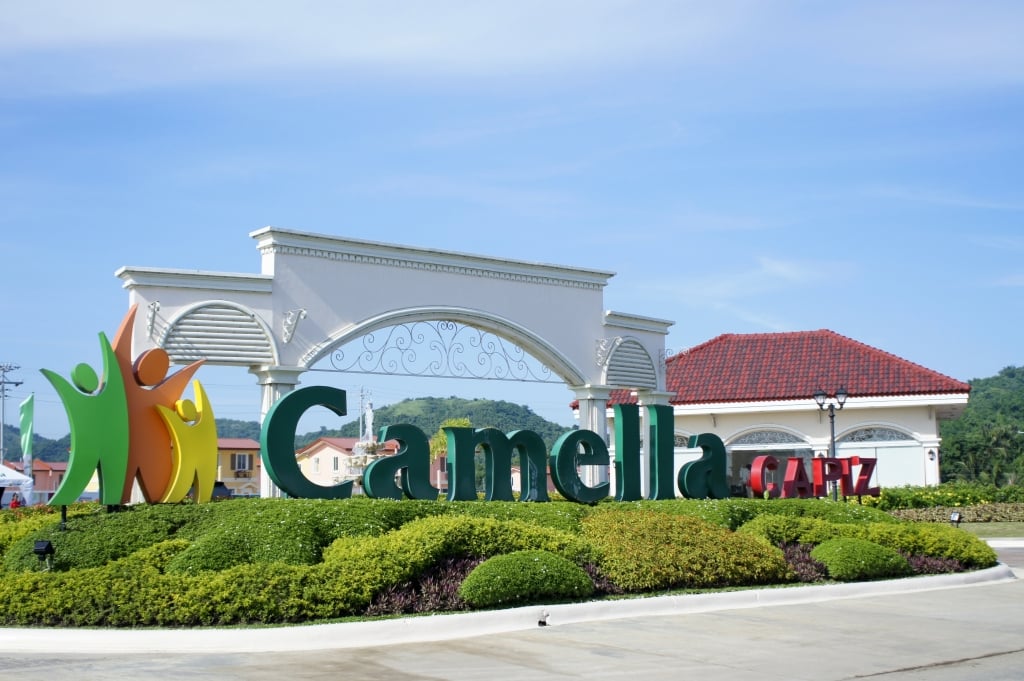 Camella Capiz is a 12-hectare Camella development proposal in Roxas City, Philippines. A Spanish-Mediterranean-inspired house and lot for sale in Roxas City is only 8 minutes away from the Roxas Airport. The dynamic capital of Capiz, where business hubs, shops, schools, and hospitals are located, is only a 5-minute drive away via Roxas-Ivisan Bypass Road.
You and your family can enjoy a refined home that stays true to Capiz's past and culture with its Spanish-Mediterranean-inspired house and lot models. Reana, Mikaela, Criselle, Ezabelle, Bella, Cara, Dana, Ella, Freya, and Greta are among the house models offered in Camella Capiz.
The interiors of all of the house types are spacious and well-designed to meet your family's demands. Each house includes two stories, at least three bedrooms, two toilets and baths, a parking spot for your family car, and a large kitchen and dining area ideal for gatherings during festivals and other events.
Discover Reasons to Visit Visayas
Top Reasons to Visit Visayas