The Philippines is regarded as among the most reputable design centers in Asia.
Come to fashion shows and let the uniquely-designed Filipino garments and jewelry prove it to you. Visit museums and be inspired by world-class building styles. Go on a house tripping with the largest homebuilder in the country and fall in love with carefully designed house models in master-planned communities.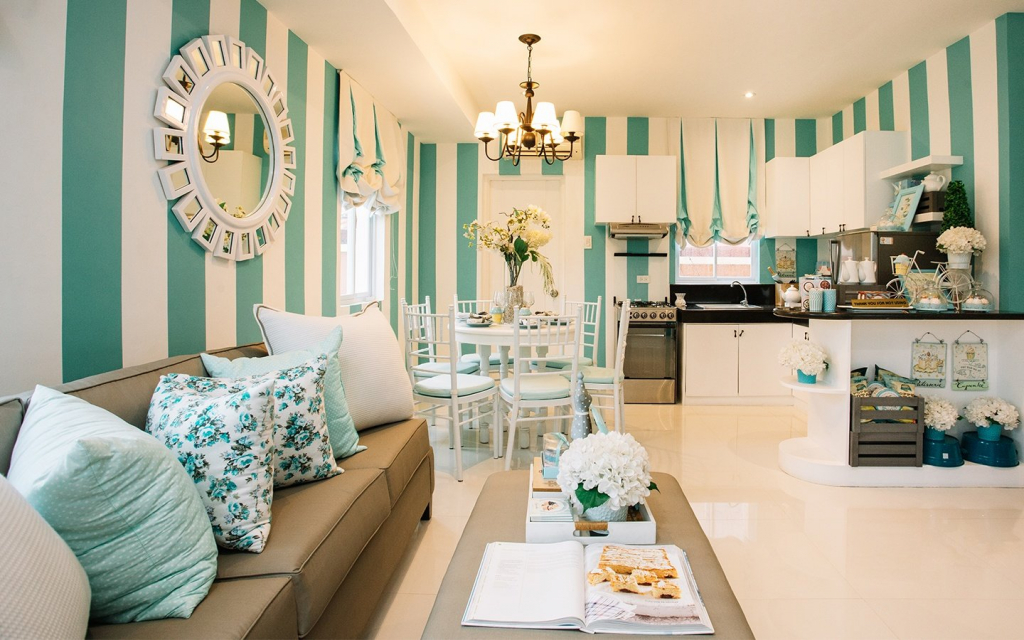 Every corner of this country has a touch of the Filipinos' creativity and artistry
While many people in this part of the world possess these traits, others are exceptionally gifted with creativity and impeccable eye.
Furthermore, if you are one of them and are considering turning this talent into a career, start paving a promising path toward your dreams in your college years.
Interior design| A creative outlet you can pursue.
If you are passionate about decorating the insides of homes, offices, and commercial spaces you can take a four-year Bachelor of Science in Interior Design (BSID) course in several universities and colleges.
We have rounded up the schools offering BSID courses to help you make academic decisions.
Philippine School of Interior Design
Become a future leader in the interior design industry by enrolling in the most established school in the field, the Philippine School of Interior Design (PSID).
The school has produced excellent interior designers for 50 years and started operating its college arm, the PSID-Ahlen Institute (AI) in 2013. PSID-AI only offers a BSID program. Thus, you can be assured that it is highly specialized.
PSID-AI's BSID program hold classes in its campus in Fort Bonifacio
The school's graduates are now well-regarded in their design firms, and they dominate the professional organization, the Philippine Institute of Interior Designers.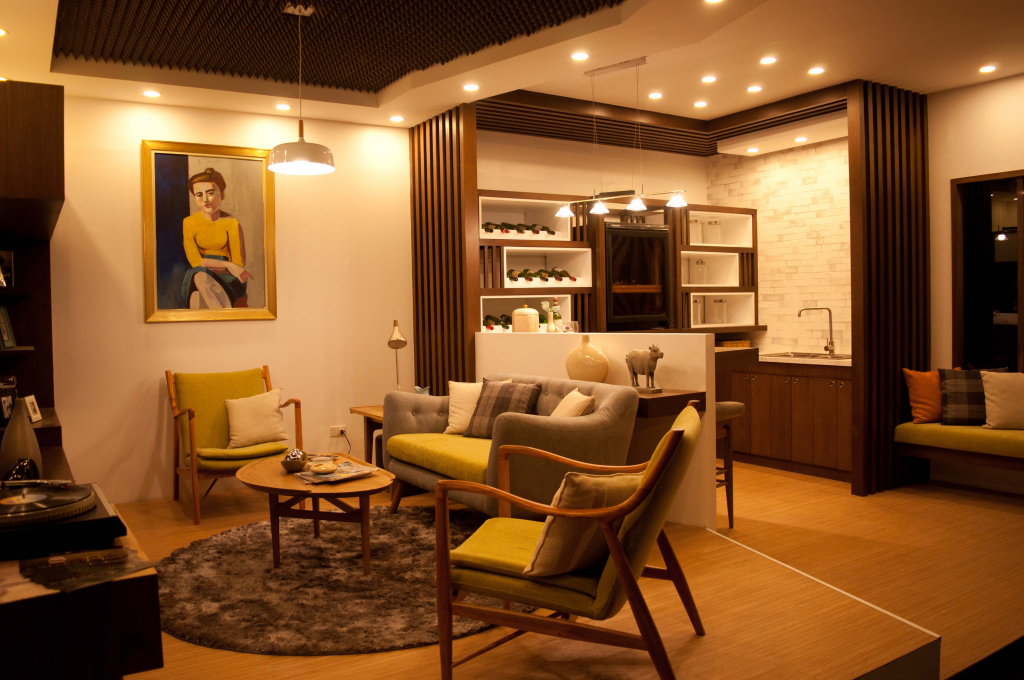 If you're looking for a community of like-minded people who value individuality and your unique creativity, the Philippine School of Interior Design is the place to be.
The school is now accepting applications for the first semester of the BSID program (September to December).
The academic year 2022-2023 at PSID-AI will begin on September 12.
SoFA Design Institute
Being one of the respected design schools, SoFa Design Institute has continuously added subjects to its design-focused method of education. Its new topics include Interior Design, Lighting Design, and Furniture Design.
It offers the BS-ID program, an accredited course emphasizing conceptual development and critical thinking.
In addition to the degree program, SoFA also offers lecture series and certificate programs, as well as short courses like Interior Design Drafting, Visual Techniques, and Interior Design Studio 1.
University of the Philippines Diliman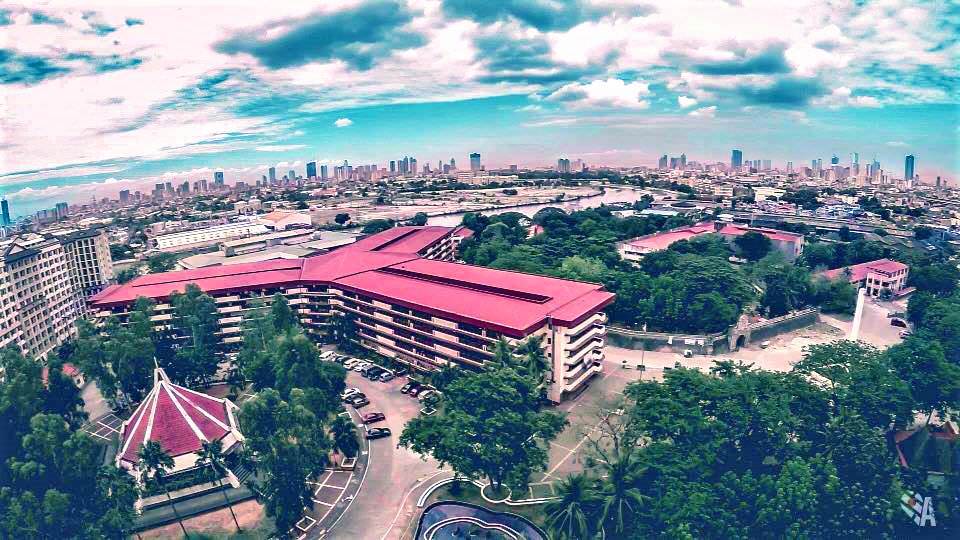 Continue striving for honor and excellence and become an Iskolar ng Bayan.
Your acceptance into the University of the Philippines, the only top ranking university in the country, is your ticket to a successful career in interior design.
At the University of the Philippines Diliman (UPD) in Quezon City, the College of Home Economics (CHE) and the College of Architecture collaborate on the BSID curriculum.

This degree program offers general education and specialization in interior design, according to UPD's online catalog.. It has satisfied the requirement of the Commission on Higher Education (CHED) relating to interior design educators getting a master's degree.
Polytechnic University of the Philippines
The first polytechnic university in the country offers a topnotch BSID program. Its number one ranking among the top performing schools on the June 2019 Interior Designer Board Exam is enough proof of this school's excellence in the field.
According to the Professional Regulation Commission, Polytechnic University of the Philippines, or PUP, has a 91.67 percent passing rate.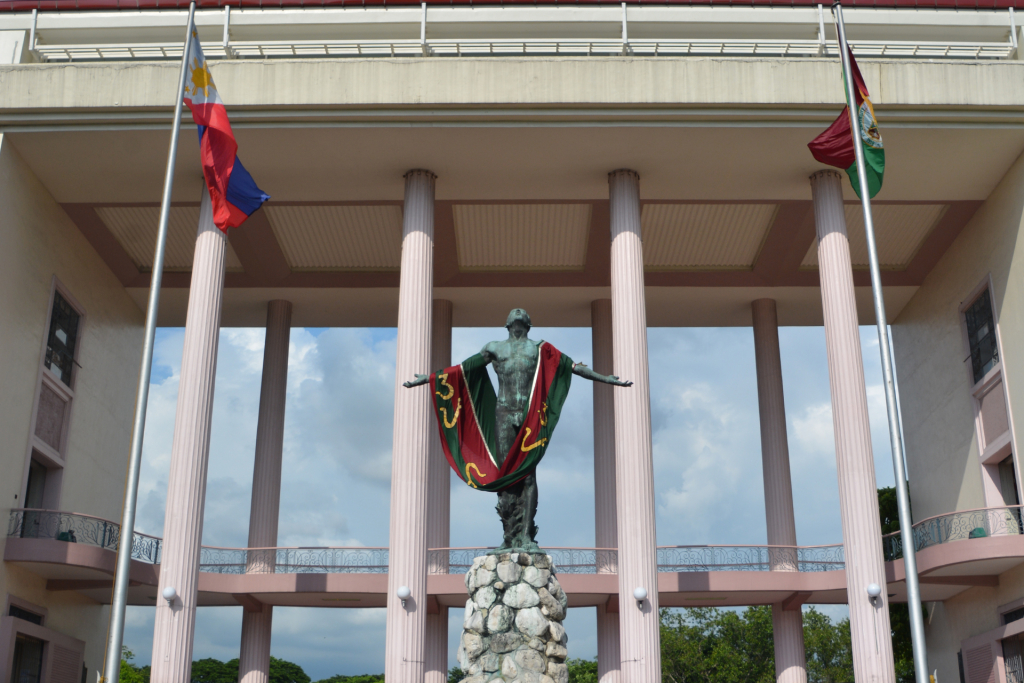 PUP's BSID is a four-year program under the College of Architecture, Design, and the Built Environment. Included under the program are general education, technical courses, elective courses, and non-academic courses.
Students are further honed for the work world through hands-on training through required internships, group work, and independent studio projects.
University of Santo Tomas
Adding to your list of schools offering an Interior Design program is the University of Santo Tomas (UST), a catholic school in Sampaloc, Manila, considered the oldest existing university in Asia.
UST's BSID program zeroes in on studio and academic research in history as well as theory and methods to prepare students for professional work.
Thomasians, with competence, commitment, and compassion, shine beyond their college years.
The June 2019 Interior Designer Board Exam was dominated by UST graduates who landed in the first, fifth, sixth, and eighth places, according to PRC ranking.
If you dream to become one of the interior designer topnotchers, UST welcomes you to BSID program from July to December each year.
De La Salle-College of Saint Benilde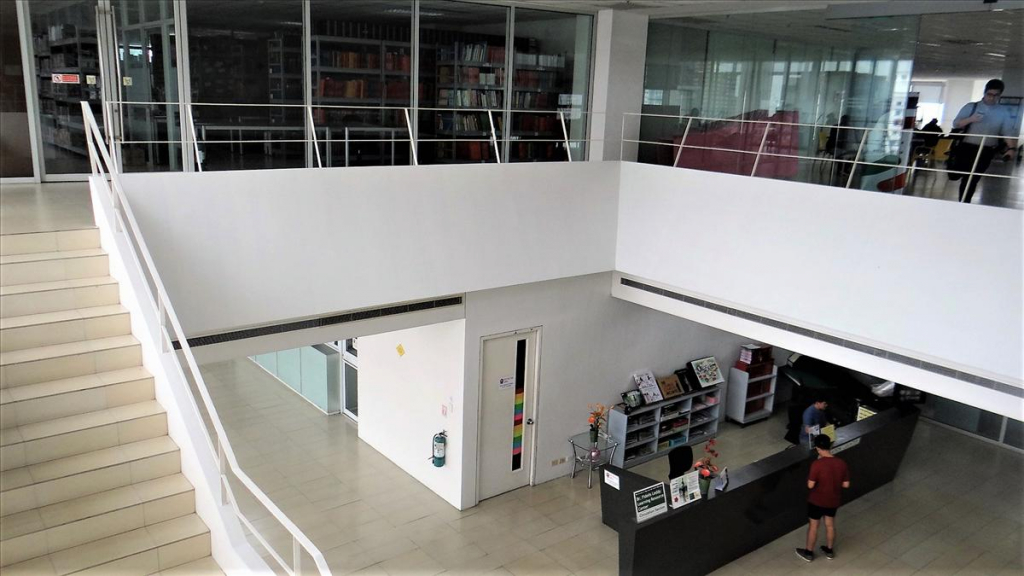 De La Salle-College of Saint Benilde (CSB) maintains a reputable name in the field of art courses.
A private college in Manila that offers a Bachelor of Science in Interior Design (BS-InD) program. CSB rolls theory and professional practice in one under the BSInD program to produce globally-competitive graduates.
Students are also given five options for areas of specialization to pursue according to their passion and interests, including:
Interior Landscape Design
Construction and Project Management
Visual Display and Merchandising
Interior Restoration and Conservation
Advanced Lighting Design
CSB opened the freshmen application period for the BSInD program in four batches. The release of results for batches three and four are scheduled for July 30 this year while the first semester is set to start on August 31, according to CSB's website.
Mapúa University
Mapúa University is best known for its engineering programs, but not all students attending this school in Intramuros, Manila take engineering courses. Some are creatives who prepare to become licensed interior designers.
Further, Mapúa University's excellence in this field was backed by its 84.62 percent passing rate in the June 2019 Interior Designer Board Exam, which placed them second, following PUP among top-performing schools.
BSID in Mapúa University will guide enrollees in blending the profession's creative and technical areas. It pays emphasis on the student's development of their conceptualization and creative skills.
St. Scholastica's College
Enhance your creativity at St. Scholastica, a private college in Manila, upholding a learner-centered approach and an environment nurturing academic freedom.
The BSID program in St. Scholastica's College is offered under its Fine Arts and Interior Design Department. Known to produce graduate artists and designers, the department maintains seven studios to facilitate its Studio-based learning.
Studio-based learning, also applied in the BSID program, is a learner-centered strategy that allows learners to freely explore and experiment without the mentors' intervention.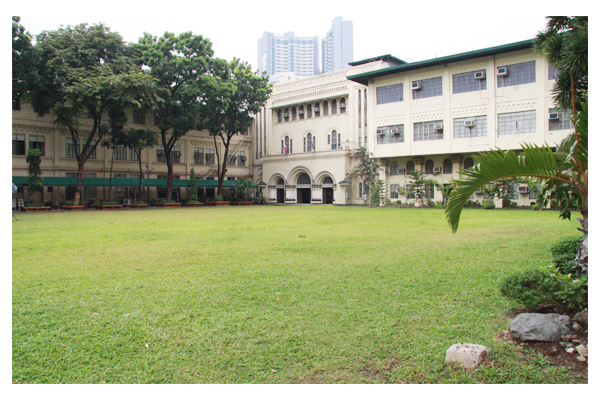 The BSID program in St. Scholastica develops students' basic studio and design skills like drawing and drafting.
This serves as their stepping stone to advance to higher-level courses where they can establish competencies in designing condominium units and hotels, among others.
St. Scholastica's College is an exclusive school for females, but male enrollees in the BSID program and Fine Arts, Music, Hospitality Management, and Tourism Management are welcome.
University of San Agustin
Outside Luzon, there are also several competent universities, including the University of San Agustin (USA) in Iloilo, where you can get your BSID degree.
USA started offering the four-year BSID program in the academic year 2004-2005, and since then, it has established its name as a producer of top-notch interior designers in the country.
This university ranked second in the top schools by board exam passing rates for first-timers only based on the four board exam results from 2014 to 2017.
Its faculty, who are all practicing professionals provide students with personalized attention. USA's complete school facilities further aid this to ensure students learn in a conducive environment.
Iloilo City is the education center of Western Visayas
It is not a surprise that you can find a school offering a BSID program in Iloilo City. After all, this regional center is known to house several outstanding schools respected nationwide.
The presence of educational institutions here is one factor that attracts people looking for a property for sale in the Philippines.
Camella Savannah in Iloilo
If you are an investor or home-hunter planning to settle in Iloilo, Camella Savannah is ready to welcome you. This Vista Land's flagship development in the province of Iloilo is a master-planned community with lifestyle amenities.
Camella Savannah places you near main highways, vital establishments, hospitals, and outstanding schools.
Moreover, Camella Savannah offers a wide selection of house models, from affordable starter homes to grand-sized properties.
Your starter home choices are Aliyah and Bella; mid-sized homes are Dana and Ella, and grand-sized homes are Freya and Greta.
University of San Carlos
While this Catholic educational institution in Cebu City always joins the ranking of top performing schools for bar exams, its BSID program under its Department of Agriculture is also its source of pride.
Its program offering is known to best prepare students to adapt to the needs and demands of society after they graduate, as they are equipped with disciplines they can apply to different aspects of nation-building.
They are honed under the program's core, professional, and elective courses.
La Consolacion College Bacolod
Searching for a school that offers a BSID program in the Visayas is not that hard, especially with the addition of La Consolacion College Bacolod (LCCB). Located at the heart of Bacolod City, LCCB has maintained its reputation for providing quality education and expanding various programs.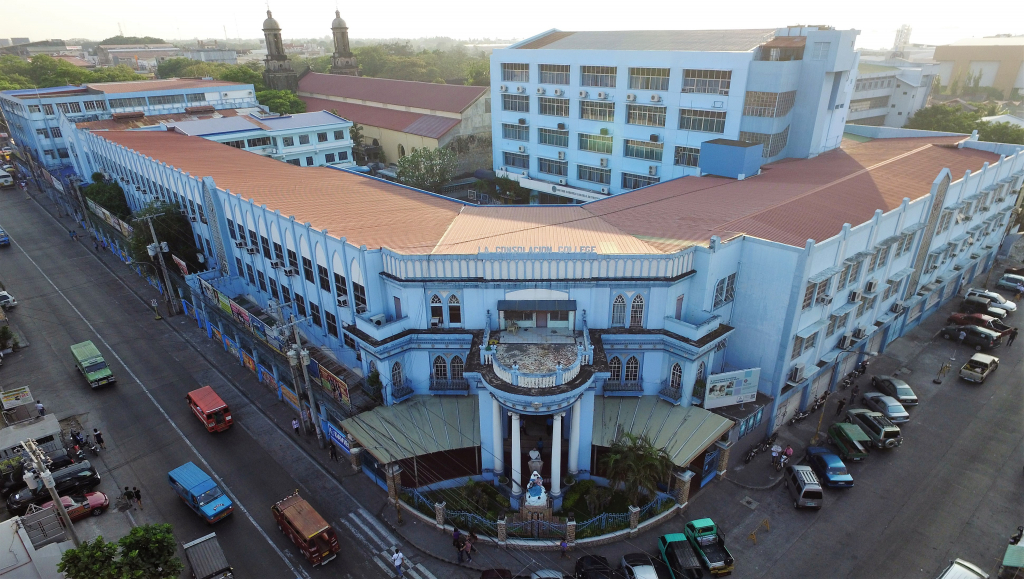 BSID is among the programs offered under its School of Architecture, Fine Arts, and Interior Design.
Since the educational institution is located at the heart of a bustling city in Negros Occidental, LCCB BSID students are exposed to ever-evolving trends in key establishments nearby, which are vital in their learning process.
Being located in a strategic area is not only proven beneficial to schools but in residential settings as well.
Camella Homes, the number one housing brand in the Philippines, sets its prime house and lot developments in accessible areas to put homeowners' convenience first.
You can locate a Camella community in Bacolod. Camella Bacolod is ten to 15 minutes from the best colleges and universities in the city, including LCCB.
Covering a 40-hectare land area, Camella Bacolod must be your top choice if you want a house and lot for sale in the Philippines. Invest in a well-appointed home built with elegant features and amenities in Camella Bacolod and enjoy the convenience that comes with it.
Business centers, shopping malls, and dining establishments near your future home can upgrade your and your family's lifestyle.
Philippine Women's College of Davao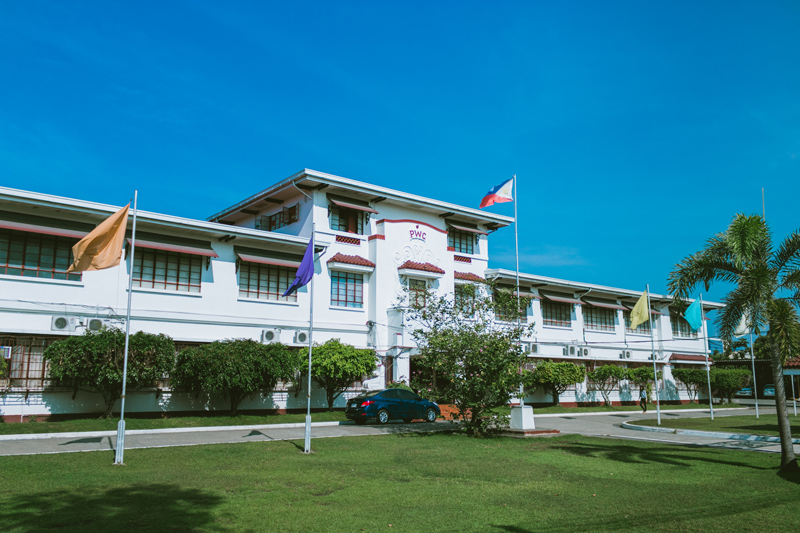 Completing our list of schools with BSID program offering is the Philippine Women's College of Davao (PWC).
Like the other schools mentioned above, PWC also serves as a training ground for students to acquire their interior design license as it equips them with the skills and proficiency they need for the profession.
PWC has competent faculty that helps the students in their dynamic and outcomes-based learning.
BSOD's recognition of Mindanao's cultural linkages in creating global design sets PWC apart from other schools offering the same program.
Indeed, it is a significant way to put Philippine artistry in the international spotlight.
Remember: your success might not be determined by the school you enter, but some opportunities are.
The school you enroll in is not the sole indicator of your success in life. But it would be best if you remembered that being in the best schools, like what was listed above, can give you virtual networks; and open doors of opportunities in the interior design industry.
If you plan to register in one of the schools mentioned in this blog, we recommend you to check their official websites or contact them directly to get the latest academic schedules.
Whatever school you choose, you are promised with exceptional interior design career; if you work with passion and determination during your college years. Who knows?
You can become one of the sought-after interior designers in the Philippines soon.