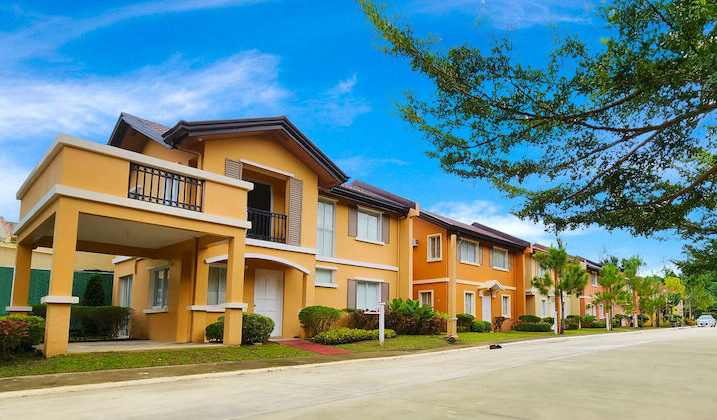 Good investments strike the balance between the right assets and the right timing. This is the prime spot Cebu is occupying today. The Philippine Statistics Authority reported that total foreign investments grew by 41.2% in 2021 compared to the previous year. This amounts to Php 5.4 billion in approved foreign investments.
Undoubtedly, Cebu is leading the charge in the Visayas region as it sits in a strategic central location and remains the biggest and fastest-developing metropolitan in Central Visayas.
As Philippines' economic downturn from the pandemic equalizes and returns to its pre-COVID performance, now is the best time to invest in Cebu. Here are some reasons why:
Bolstered tourism in the queen city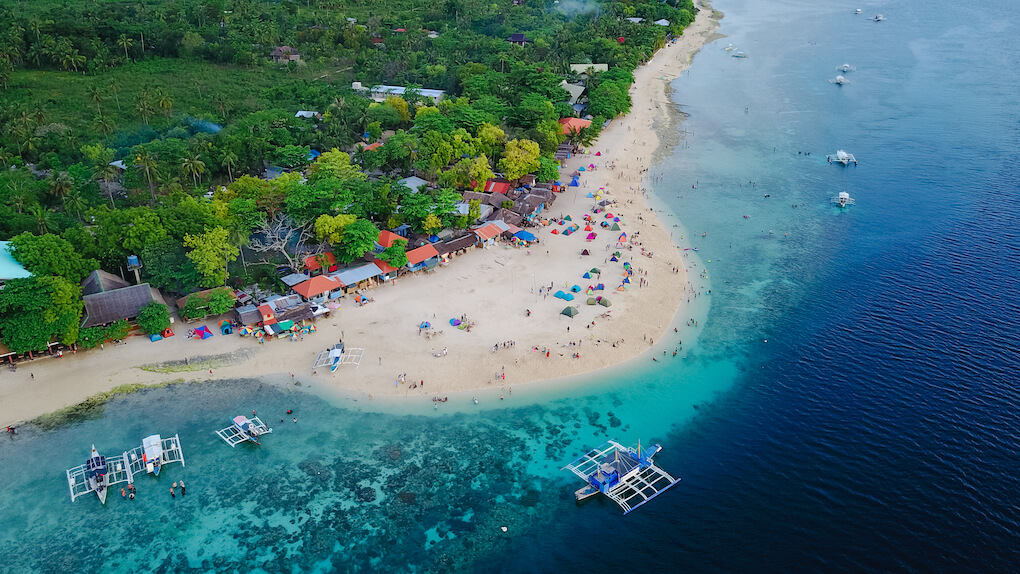 Tourism plays a big part in Cebu's investment market and the overall economy. Cebu is home to some of the most well-kept gems and tourist destinations in the country, from pristine beaches to scenic peaks. Must-see places include the picturesque Bantayan Island, Sumilon Island, Kawasan Falls, the historic Magellan's Cross, Fort San Pedro, among others. Cebu City visitors must also partake of its good food and experience its rich culture. Moreover, Cebu has been cited as among the Top Ten Cities to visit in the central and southern Philippines.
In fact, many investors and the local government are investing on this aspect of Cebu since they're assured of a steady stream of consumers and activities throughout the year. They've launched several projects to support and grow tourism in Cebu, with the modernization of the airport, now considered the as the second busiest airport in the Philippines, in recent years.
Upon arrival in Cebu, investors already see value and potential in the city through its revamped airport. In 2019, the Mactan-Cebu International Airport (MCIA) was named the "best airport in the world" at the World Architecture Festival. MCIA's Terminal 2 also won the coveted "Completed Buildings-Transport" category against its better-known rivals, including Singapore's Jewel Changi Airport, Australia's Barangaroo Ferry Wharf, and Taiwan's Tainan Bus Station.
Being at the heart of Central Visayas also gives Cebu the advantage of becoming a springboard to discovering the rest of the country outside NCR. In November 2022, about 4.8 million passengers, both local and international visitors, have transited through the MCIA, with the number of international passengers growing at an unprecedented rate of 350%.
This steady growth is a good indicator, including several factors, of what businesses can expect in the coming years, and the numbers are projected to continue their meteoric rise.
Strengthened economy
Between 2018 and 2020, Cebu province has taken charge of Central Visayas' economy. With an average 30.7% economic share, Cebu holds about Php 365 billion of the Php 1.19 trillion regional economy. This is followed closely by Cebu City, Lapu-Lapu City, and Mandaue City with 22.1%, 12.1%, and 8.4% average shares, respectively. Together, all these components of Cebu are a force to be reckoned with in the economic scene.
Cebu's economy is driven by several industries and key players, such as international shipping operators as well as local shipbuilding companies, real estate investment, and retail industry, among others.
BPO and manufacturing also play a big part. With its strategic location, 20% of all BPO services have Cebu as their home base in the country, and most of them are located in the bustling Cebu IT Park where business centers also abound.
This is a result of a large volume of talent generated by fine educational institutions in Cebu City, like the University of San Carlos and the University of San Jose-Recoletos, which are among Asia's oldest and most well-established universities. Several students from surrounding provinces even go to Cebu for the excellent tertiary education offered in the city. These students eventually land jobs in Cebu and contribute to its economic improvements.
These business opportunities provide boundless career opportunities for Cebuanos, as well as those from neighboring provinces.
As for manufacturing, Cebu city is home to two economic processing zones where large ticket investors conduct their operations. Companies like 3M, Shin-etsu Magnetics Philippines Inc., and Tamiya are based in these zones, providing business and job opportunities for many Cebuanos and other nearby provinces.
Rapid infrastructural improvements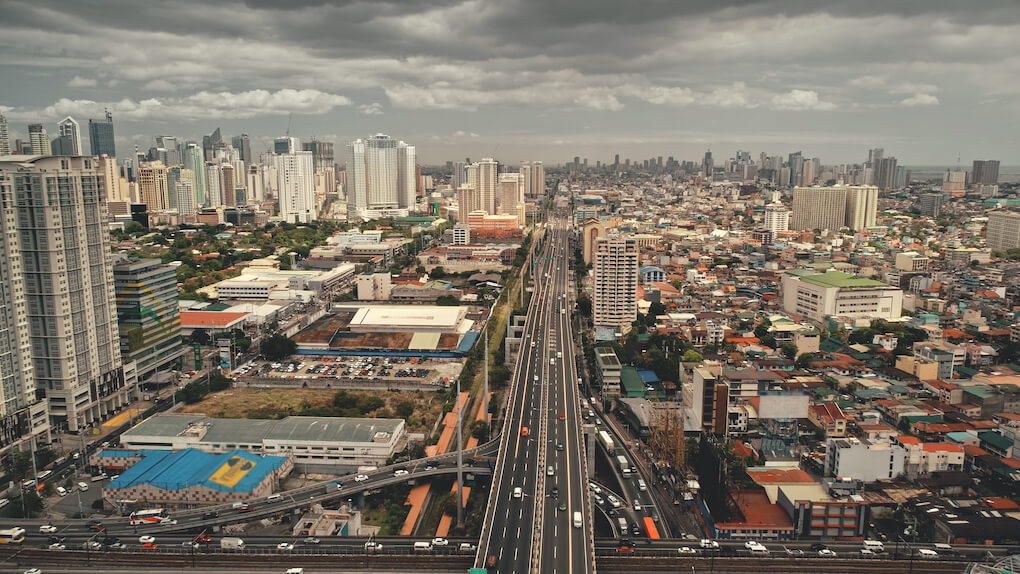 Infrastructure boosts an area's competitiveness, removes productivity barriers, lowers the cost of supplied commodities, and simplifies the transportation of people and goods. Fortunately for investors, these benefits are coming to fruition in Cebu through its infrastructure projects.
Major road networks are being developed to ease the flow of traffic and expedite transportation, like the Metro Cebu Expressway and the recently opened Cebu-Cordova Link Expressway. These expressways connect all the key business districts and hubs together, as well as residential areas. Both real estate developers and business investors would benefit from these infrastructure projects.
Beyond just roads, the current infrastructure proposal worth Php 1 billion also includes the modernization of government service offices and the improvement of public educational facilities. Whether resident or investor, there are loads of things to look forward to, and they're all targeted for completion within the near future.
Booming real estate market
Cebu City is often compared to Metro Manila. However, there are stark differences between both. Manila has highly competitive real estate market prices and since the metro has been developed for decades now, there's limited space for new real estate in key areas. In contrast, Cebu has reasonable prices and more land area that can be developed.
The ideal location of the queen city, being a metro, also has added benefits. It offers the conveniences and all the perks of city living, but at more sustainable costs. Cebu also has the perfect blend — as it preserves its natural beauty, effectively converging the city with a rustic touch.
Even so, several areas in Cebu continues with its rapid development of residential properties and commercial establishments alike. This indicates Cebu being a certified economic hotspot. It shows just how crucial investing in Cebu City is at a time when these properties are still attainable as they're expected to rise in value fairly quickly.
Invest in Cebu with Camella
There's no time like the present to consider investing in Cebu City, hailed as one of the progressive cities in the country today, and Camella is at the forefront with you. Our developments are strategically located to give you the best shot at making your investment a success. Whether you're looking for a house and lot in Cebu to use as your base or a condo unit to lease out excellent rent prices for passive income, Camella's got you covered.
We have established master-planned neighborhoods throughout Metro Cebu, in Cebu City, Talisay City, Lapu-Lapu City and other key provinces. We have presence in the surrounding municipalities for those who prefer a more quiet environment; in metro cebu and central business districts for those who like the city life; and near tourist spots for those who wish to enjoy life, resort style, in the comforts of their dream home.
All our developments have unique features you're sure to love, like inspiring architecture and amenities. Although, investors may find the strategic locations the best part about Camella properties. Located on major thoroughways, they're easily accessible and, as such, are sure to be part of Cebu's continuous growth. Whether you are finding a place to settle your roots or as a future business venture, Camella is the perfect place to invest in.
When you invest in Camella in Cebu real estate properties, you're sure to get real estate properties that are well-crafted with years of expert industry experience. Camella offers you the opportunity to invest in a house and lot in Cebu or a condo in Cebu with guaranteed rewards and fewer risks. Now, that's a good investment.