By Jenny Anne Masangkay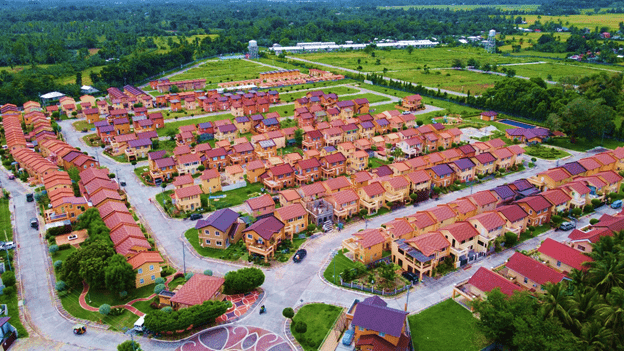 Growing up, we have considered living in certain cities and towns while imagining different scenarios of how our lives would play out through the years. Some pictured out living in a town near a coast where they breathe in the cool and calming breeze coming from pristine beaches after their early morning coffee. Others envisioned staying within the metro for the accessibility to establishments which can be a crucial factor for work and business. Though living in two different places, one dream is the same for everyone: a home they can call their own.
In the search for the perfect place to settle, you may have thought of several significant deciding factors that could match your preference. If one of those factors is looking forward to living in paradise while having proximity to the capital, Camella Aklan has a place for you.
Here are your reasons why Camella Aklan should be your top choice.
Camella Aklan is Accessible
Having easy access to necessary establishments is one should consider in finding a permanent residence.
Camella Aklan, an 11-hectare Italian-inspired community with contemporary architectural design, is located in Brgy. Joyao-Joyao in Numancia and is only 8-10 minutes away from Kalibo, the capital of Aklan. You can find your essentials in Kalibo as the municipality has developed progressive growth over the years. Malls and other commercial buildings emerged, giving locals to shop for more options. Universities and colleges are also within the metro, offering different excellent degree programs to choose from. If you are an OFW catching a flight, Kalibo International Airport is 15 minutes away from the community. And if you feel like relaxing on the beach during weekends, the Kalibo Bridge III cuts down travel time from areas of Kalibo, Numancia, Lezo to Malay, where Boracay is.
With more routes getting done, faster travel time to every point in Aklan is possible in no time. 
Amenities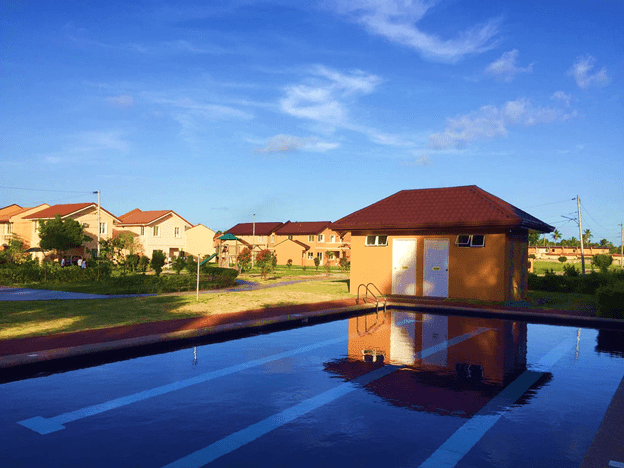 Living in Camella Aklan means enjoying each amenity to the fullest. Each one provides leisure after a stressful day at work or a gloomy afternoon after school.
You can spend the sunny days having a dip with your kids in the swimming pool. If you want to exercise and break a sweat, the basketball court is open for you to play all day long. Also, you can have your children play around in the parks and playground area after school time. And if you have important events to organize, the clubhouse is a space for you to decorate and celebrate.
Homeowners and future residents can experience an elevated lifestyle with these amenities.
Security
You can breathe easily because Camella Aklan emphasizes safety and security for its homeowners. The community has a guarded entrance with CCTV installed, and security personnel checks the parameters frequently. Whether you are out of town for a day or a month, worry less because Camella Aklan maintains its security 24/7.
Your Home in Paradise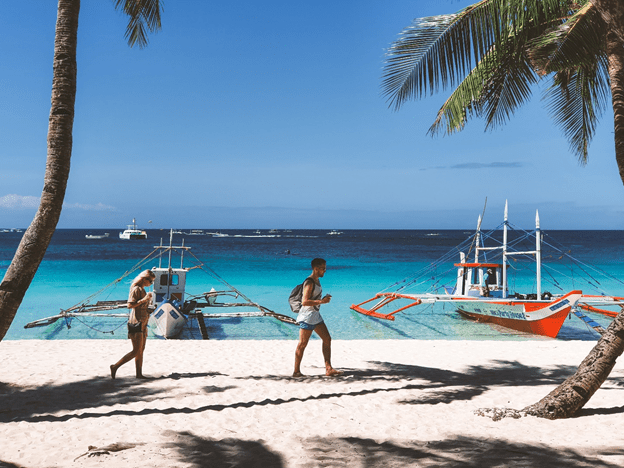 Aklan is full of tourist-worthy spots. Locals explore different towns and municipalities, and while exploring, they come across hidden gems. Whether you are in for food hunting or beach hopping in the Philippines' summer capital, you can find beautiful and lovable places in the province. For avid beach goers who wants a home in a good location, Camella Aklan is the perfect place for you.
Camella Aklan is a gateway to some of the most popular tourist attractions within Metro Kalibo and the rest of the province.
If you are up for a splash of water, the province has a long list of attractive beaches for you to explore. Boracay Island, one of the most sought-after beaches because of its spectacular sunset and white sands, is only an hour away from Camella Aklan. Jawili Beach, where locals love to relax with their friends and families, is also a 15-20 minute drive from the community. Mansueto's Beach Resort, an emerging place to seek tranquility, is 40-50 minutes away from Camella Aklan.
If you are a seeker for thrilling action, Will's Cliff Diving in Nabas can quench your thirst for a heart-stopping adventure. The place is also 40-50 minutes away from the community.
You can also visit the local pottery business of townspeople from Lezo, which is a 15-20 minute travel from Camella Aklan. The Bayangan Village showcases different pots for different purposes.
Moreover, it is not just the places that make Aklan a paradise. Food is also a decision-maker. For a crackling sound of crispy liempo, Ramboy's, a 5-minute drive from Camella Aklan, serves a classic dish of liempo and lechon manok. This famous restaurant has several branches in the country, but being close to the original place? Chef's kiss.  You can also visit more local restaurants in Aklan here.
Wide Selection of Home Options
Camella Aklan offers you and your family a wide selection of house models to choose from depending on your needs. If you are venturing into house and lot properties as an investment or a starting family, the Bella and Cara house models are your best options.
For bigger families needing more space, Camella offers Dana with four bedrooms and an optional balcony and carport where you can enjoy the fresh air with your morning coffee or late night drinks.
If you want the realization of your dream home, Camella's Freya and Greta are the house models for you. Both houses come with a built-in balcony and carport and a wide lot space for your hobbies.
Each Camella house unit comes with an open floor area that you can design based on what feels comfortable for you.
Why choose Camella Aklan?
As the only premier gated community in the province, Camella Aklan takes pride in creating a holistic environment that favors the welfare of home investors. By providing high-quality amenities, the community aims to elevate the lifestyle of each Filipino family as we look forward to what the future holds. Furthermore, with lots of tourist attractions from different directions, it is truly iconic to say that Camella Aklan is your home in paradise.
Every family dreams of having a home, and living in your own space bring extra comfort for your loved ones. Moreover, settling in a safe and secured community offers the assurance of a less problematic day-to-day life. Pioneering the mission of building high-quality homes for Filipino families, Camella adheres to continue improving its brand and uplift each aspect of the lifestyle of every individual who wishes for a property of their own. Whether you are looking for a family residence, vacation house, or rental investment, Camella Aklan will provide the best house and lot for you.
For house and lot for sale in Aklan reservations, you can visit our official Facebook page here or contact us at 0908-5341540. You can also see other properties and house options by clicking here.