Searching for where to travel this pandemic in the Philippines? Here are some places that are now accepting domestic travelers.
---
While we are still amid this Coronavirus 2019 (COVID-19) pandemic that heavily affected our country's tourism industry. But while the pandemic stretches, its impact on our economy also worsens. To answer that, the Philippine government made steps to slowly re-open the economy, public transportation, and tourism.
It has been months after the Philippine Food and Drug Administration (FDA) approved vaccines for rollout all over the country and each local government unit. With this comes increased confidence to go out and go to tourist attractions where they are allowed entry.
Now that the Philippine government has officially announced the opening of leisure tourism, travelers can now visit the country's most charming towns, natural wonders, and travel destinations. Before booking in accommodation establishments, however, tourists must still adhere to travel restrictions put in place by the National Inter-Agency Task Force (NIATF) and the respective local government unit to control the further spread of the virus.
For those who want to travel to the re-opened destinations and top tourist spots in the Philippines, we've gathered some information you need to plan your vacation in the new normal.
Check out which Philippine destinations are now open for leisure travel, their travel requirements, the required vaccination status, and other minimum public health standards imposed by the national and local government units.
Here are the lists of the top destinations in the Philippines that are now accepting domestic travelers, including fully vaccinated individuals. Take note of these travel and health assessment requirements to avoid being denied entry.
El Nido, Palawan Island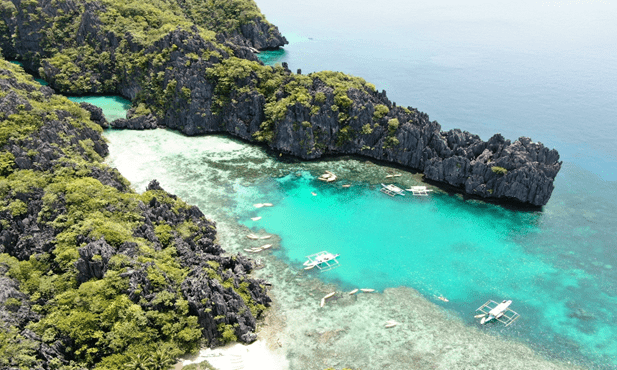 El Nido is considered one of the best island destinations in the world that are frequented by both local and foreign nationals. Palawan showcases its pristine beaches, clear turquoise waters, and stunning limestone cliffs. You can enjoy the place by exploring its islands and lagoons via an island-hopping tour.
El Nido in Palawan is now open for Palawan-based tourists and domestic tourists, so if you are planning to have a visit to this enthralling place, then take note of these travel requirements:
For tourists coming from outside Palawan Island:
A negative RT-PCR test result, taken within 72 hours prior to arrival
A government-issued ID with a permanent address
Pre-booking at DOT-accredited El Nido hotels and resorts
Roundtrip flight tickets
Tourist QT ID from elnidotourism.ph
Registration with s-pass.ph
For Palawan-based tourists:
Proof of Palawan residency (e.g., a government-issued ID with a Palawan address or a school ID from any school in Palawan)
Pre-booking at DOT-accredited El Nido hotels and resorts
Tourist QT ID from elnidotourism.ph
For travelers from outside Palawan who have stayed in other areas in Palawan:
A negative antigen test result, taken within 24 hours prior to arrival
A government-issued ID with a permanent address
Pre-booking at DOT-accredited El Nido hotels and resorts
Tourist QT ID from elnidotourism.ph
Siargao, Surigao Del Norte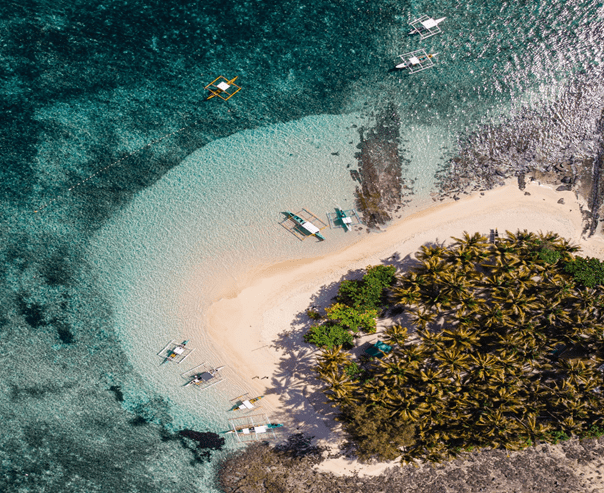 Surigao del Norte is prominent for its magical Siargao Island, known as one of the top Philippines surfing spots, thanks to its excellent waves. If you are the type who loves being at the beach or surfing, then Siargao is definitely a must-visit place for you. Here, you can find white sand beaches with turquoise waters and big waves in surf spots like Cloud 9.
To visit Surigao del Norte Province and Siargao, here are the travel requirements for domestic travelers. Local authorities require the following on top of the minimum health standards.
Travel requirements in Surigao del Norte:
A valid ID
A negative result of RT-PCR test or COVID-19 saliva test, taken within 48 hours from arrival. Tourists staying more than five days are required to undergo an antigen test at their own cost on the fifth day.
Pre-booking for at least two (2) nights at DOT-accredited Siargao resorts or hotels
All travel requirements must be emailed prior to departure to the Provincial Tourism Office via [email protected].
Boracay, Aklan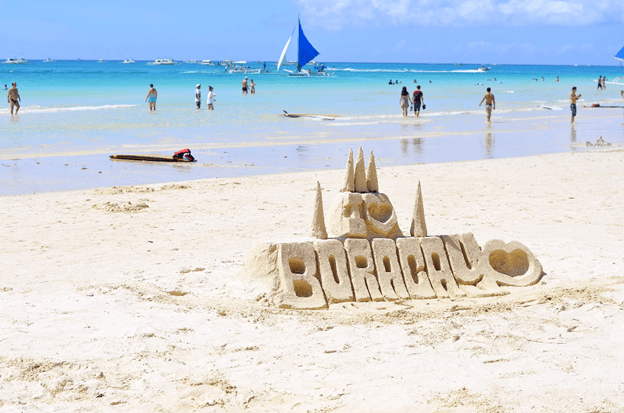 Famous for its powder-soft white sand and clear blue water, Boracay Island in the West Visayas region is the beach capital not just in the Philippines but worldwide. Offering pristine waters and world-class accommodation, it is no wonder why this tiny island is a popular destination for both local and international travelers.
Also, this island is perfect for tourists who want a simple relaxation time under the sun or other chill beach activities. You might as well want to try their exhilarating water activities like a jet ski or a yacht if it's within your budget.
To explore Boracay Island, please note these requirements:
A negative RT-PCR or saliva test result, taken three (3) days prior to travel
Valid ID
Roundtrip plane tickets via Caticlan Airport only
Pre-booking at DOT-accredited hotels and resorts in Boracay
Health declaration form at https://www.touristboracay.com/
S-Pass Travel Coordination Permit (TCP) (can be obtained from https://s-pass.ph/)
QR code (sent by LGU upon confirmation of health declaration form and other requirements)
Batangas Province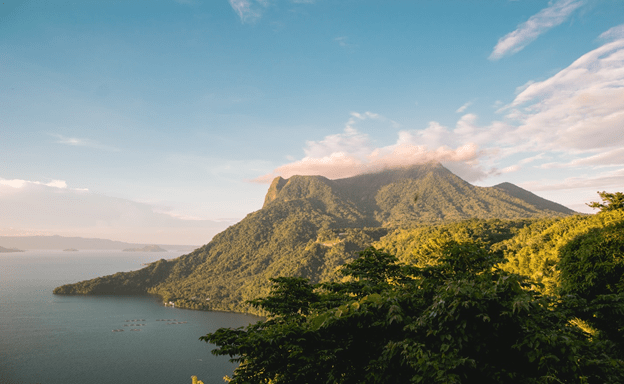 Batangas is a famous destination that is easily accessible from Metro Manila. You can enjoy its breathtaking mountains and heritage sites like Taal Volcano and Taal Heritage Town. It is also known for its beaches and islands like Fortune Island, Masasa Beach, Laiya Beach, and other beautiful coasts for you to discover.
Below is Batangas Province's travel requirements:
A negative rapid antigen test result, taken within three (3) days prior to travel
Valid ID
Booking confirmation at Batangas resorts or hotels
For Anilao diving sites, it is open to tourists from GCQ and MGCQ areas with negative RT-PCR test results, proof of reservation, valid ID, and medical clearance.
Bohol Island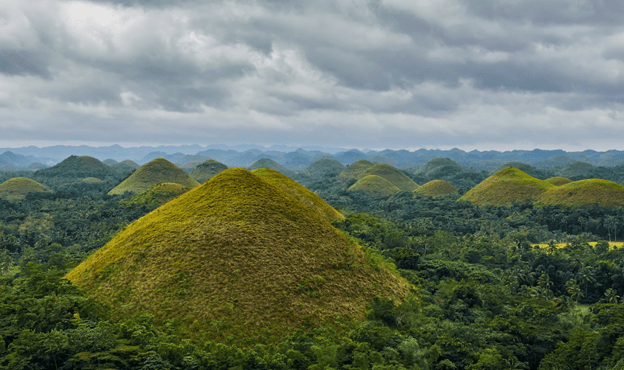 Bohol, an island province in the Central Visayas region, is considered one of the best destinations in the Philippines. The island is popular for several natural attractions, but the most famous is its Chocolate Hills and a variety of local flora and fauna.
Below is Bohol Island's travel requirements:
A negative RT-PCR test or saliva RT-PCR test result taken three (3) days prior to travel
Valid ID
Travel Coordination Permit from s-pass.ph
Pre-booking at DOT-accredited Bohol resorts or hotels
La Union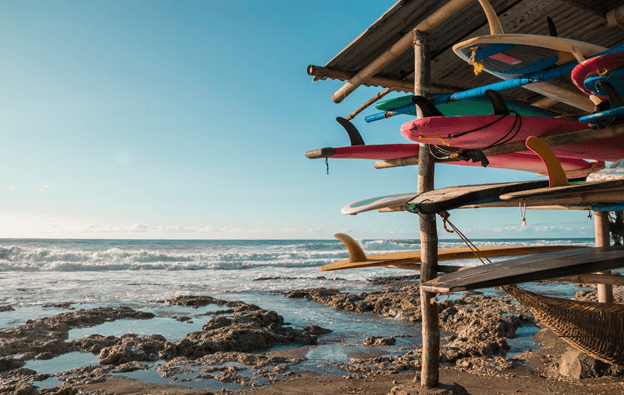 La Union is famous for the beach town of San Juan, also known as the Surfing Capital of the North. It is also highly accessible from the capital city and the rest of the National Capital Region, making it a favorite spot in Luzon.
There is more to experience in this laid-back surfing destination. You will definitely love its beautiful waves as well as its stunning natural sites, heritage attractions, and don't forget an exciting food scene.
Below is La Union's travel requirements for your vacation:
A negative RT-PCR test result, taken within three (3) days prior to arrival
QR-coded tourist pass via S-Pass https://www.s-pass.ph/
Approved Tara Na Visita Travel Request and QR Code from tarana.ph
Valid ID
Pre-booked arrangement from a DOT-accredited tour operator
Subic, Zambales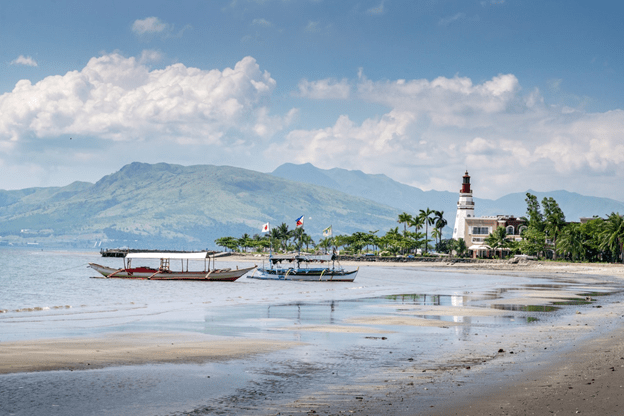 Subic is known for its astonishing beaches, the biggest inflatable playground in Asia, and great diving spots. Subic has everything you need, from beaches to inflatable islands. You can visit a zoo, an aquarium, and a forest trail. A family getaway is perfect with Subic.
For travel requirements to Subic, please note the following:
Valid ID
A negative RT-PCR test result for those below 18 years old and above 65 years old and for those staying more than four days regardless of age.
Fully vaccinated individuals (someone who has more than or equal to 2 weeks after having received the second dose in the 2-dose vaccine; or more than or equal to 2 weeks after having received a single-dose vaccine) are exempted from presenting a negative COVID-19 test result. They should present a COVID-19 domestic vaccination card issued by a legitimate vaccinating establishment or a Certificate of Quarantine Completion showing the holder's vaccination status.
For Filipino citizens, those are the local destinations you can still visit even during this pandemic. When planning a vacation, add an emergency kit in your starter pack, no matter how safe a place is. All travel comes with some risk of getting and spreading COVID-19. Remember always to observe the protocols and be extra careful with your health.
Can foreign nationals visit tourist destinations in the Philippines?
As per the last announcement of the Philippine Embassy from September and pursuant to IATF for the Management of Emerging Infectious Diseases (IATF-EID) resolution, entry of foreign nationals is still prohibited, ruling out vacation travels. An exemption is only granted for foreign citizens who fall under the category below.
Foreign nationals are allowed entry provided the following requirements are met:
They are not coming from red list countries 14 days before arrival in the Philippines
For diplomats and international organization members: Valid visas issued to the performing diplomat
Filipino dual citizens: Proof of Philippine citizenship
Foreign nationals and permanent visa holders with valid and existing visas at the time of entry: valid long-term visa
Foreign nationals falling under the Balikbayan Program (RA6768) from non-visa required countries: Proof of filiation
Filipino citizens' foreign spouses, children, or parents: A valid visa and proof of filiation
For further details about traveling in and out of the Philippines, keep posted with the Department of Foreign Affairs' latest announcements.
Just a gentle reminder before you travel, Check if Covid-19 is spreading in your area and in any places you want to visit. Do not travel if you and your family are sick, have any symptoms of COVID-19 in the past 14 days. If this occurs, it is better to stay at home in the meantime.
Learn how to make your home more safe and secure in Camella. Check out our house and lot for sale in the Philippines and its full offerings. For house model options, you may visit our house and lot catalog. For our projects nationwide, you can browse our property page.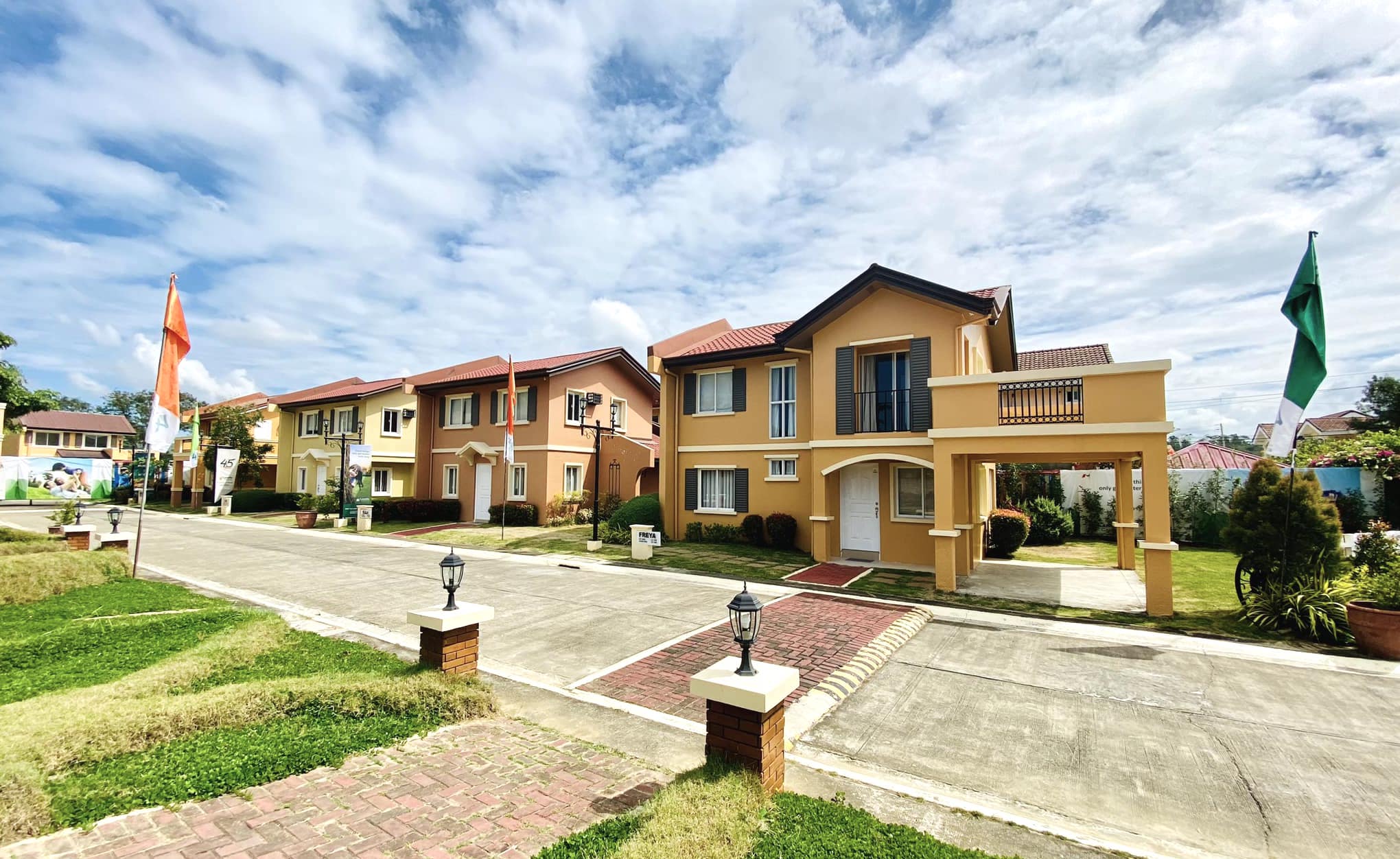 Check out our House and Lot for Sale Properties
Discover our house and lot for sale properties in the Philippines