In this fast-paced world, being busy is something to be proud of, and sitting unbothered for a cup of coffee is considered a luxury. The routine of going to work in the morning and returning home in the afternoon seems like an endless merry-go-round. Aren't you tired?
The demand in your workplace often leaves you drained. It makes you want to jump straight to bed upon reaching home and shut down anything work-related. Most of the time, it is not the case as you still receive emails, attend to last-minute tasks from your boss, and answer unnecessary calls from workmates. With the pressure thrown at you, do you sometimes wish to add something exciting to your routine? 
Breaking your everyday dull pattern does not demand much of your time, energy, and money. Just a simple after-work meal with friends or a relaxing massage can be effective stress busters. It pays if your house and lot property or condominium are close to chill-out places you can run to anytime to prevent burn-out.
Camella Homes, the most trusted housing brand in the Philippines, understands your need to unwind. Its house and lot developments in Cavite are strategically located near establishments where you can hang out after work.
Camella Tanza
This 8-hectare prime community is located in Brgy. Bagtas, Tanza, along Tanza-Trece National Highway. Here are some places you can find near Camella Tanza:
Coffee Project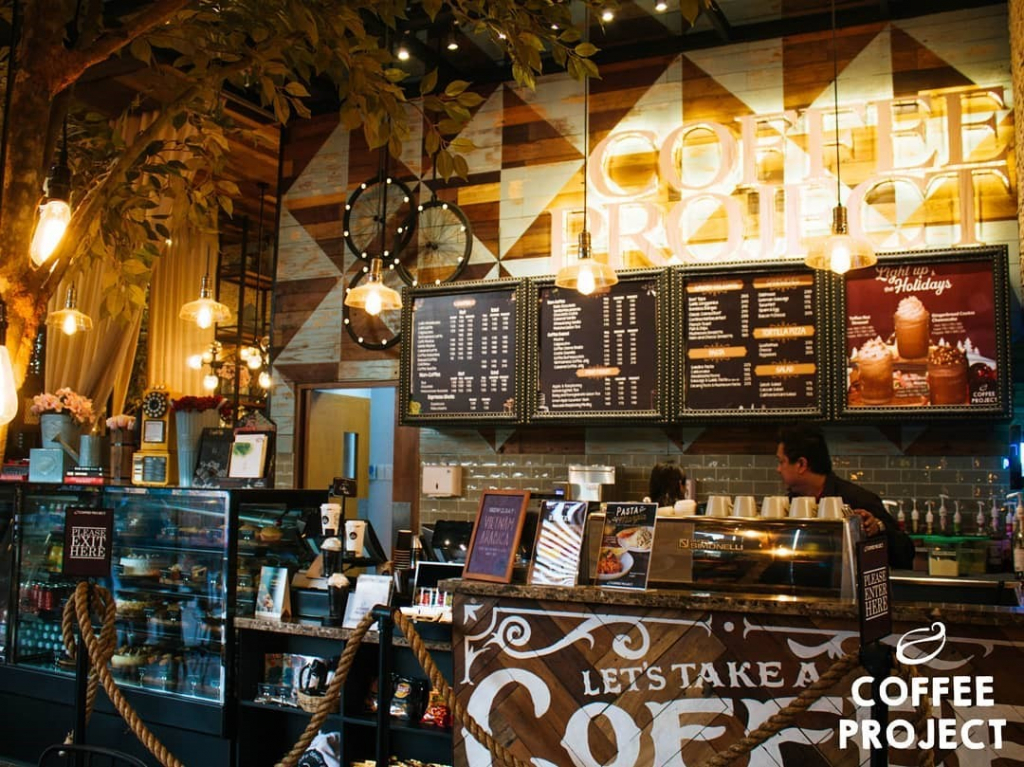 Craving for something sweet or something warm to calm your nerves after a demanding day at work? Get what you want at the Coffee Project in Vista Mall, a kilometer away from Camella Tanza. This one-of-a-kind chill spot can serve you top-quality brews of espresso-based drinks and delightful food. If you are unsure of what to order, try Coffee Project's signature blend made of 70 percent Arabica coffee from Brazil and 30 percent Robusta coffee from Sumatra as well as its best-selling Vietnamese Latte. Coffee Project will help you get your mind off work with its Instagrammable interior that will boost your mood.
Go 'N Chill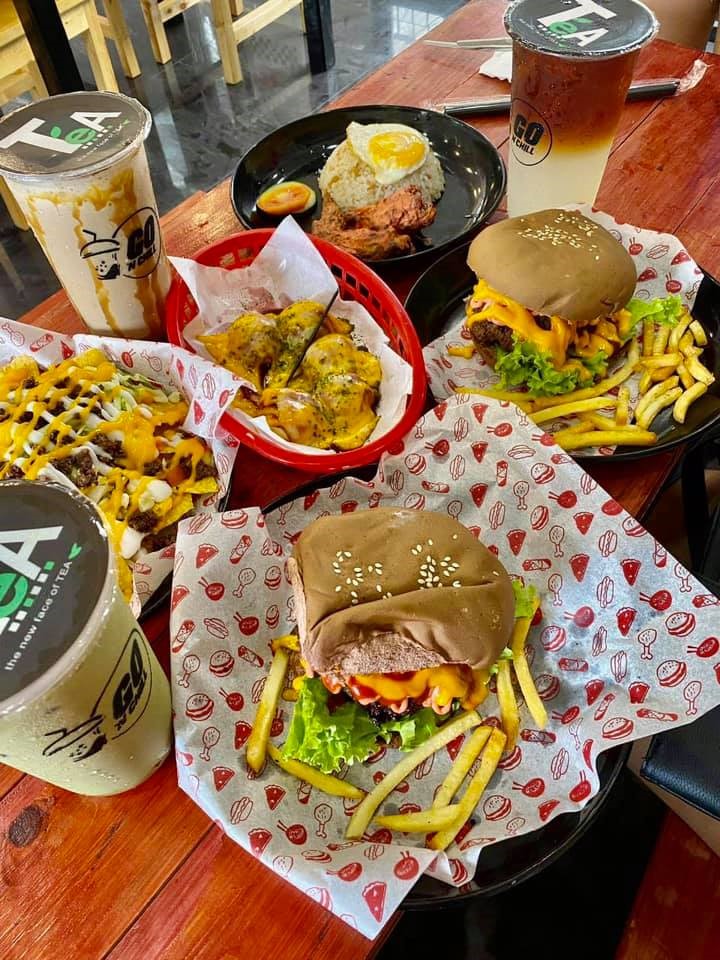 The name of this establishment alone suggests that you can have a good time with them. Located at Paradahan 1, Tanza, this establishment serves light food you can munch or share with your friends after work including burgers, fries, and nachos. You can also save your energy and stay here until dinner instead. They have rice meals you can get and pair with their famous premium milk tea.
YOYO's Hangout and Resto Bar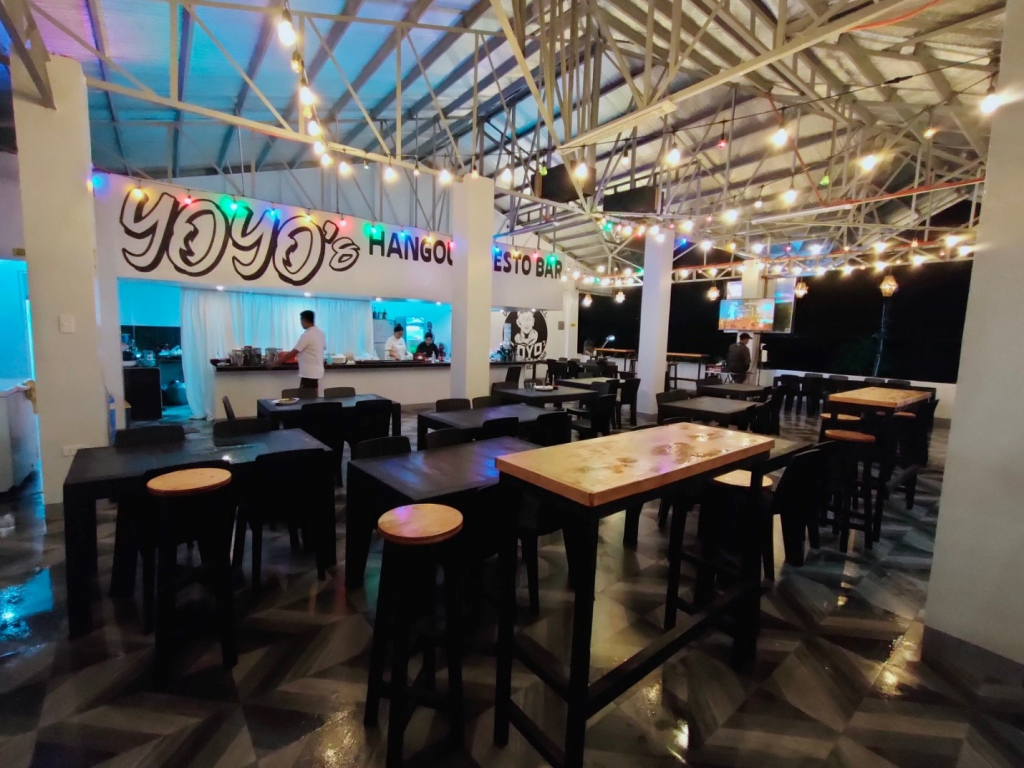 Add fun to your day with some drinks and music at Yoyo's Hangout and Resto Bar located in Brgy. Santol, Tanza. Head to this cool mini-bar after work and catch the live band that plays here as scheduled. Its friendly employees can also make your day especially if you had a hard time dealing with toxic clients or colleagues from work.
Camella Alta Silang
Located in Brgy. Biga 1 Silang, Camella Alta Silang covers 20 hectares of rolling terrain close to parks and popular destinations you can stop by on your way home.
Le Don's Garden and Café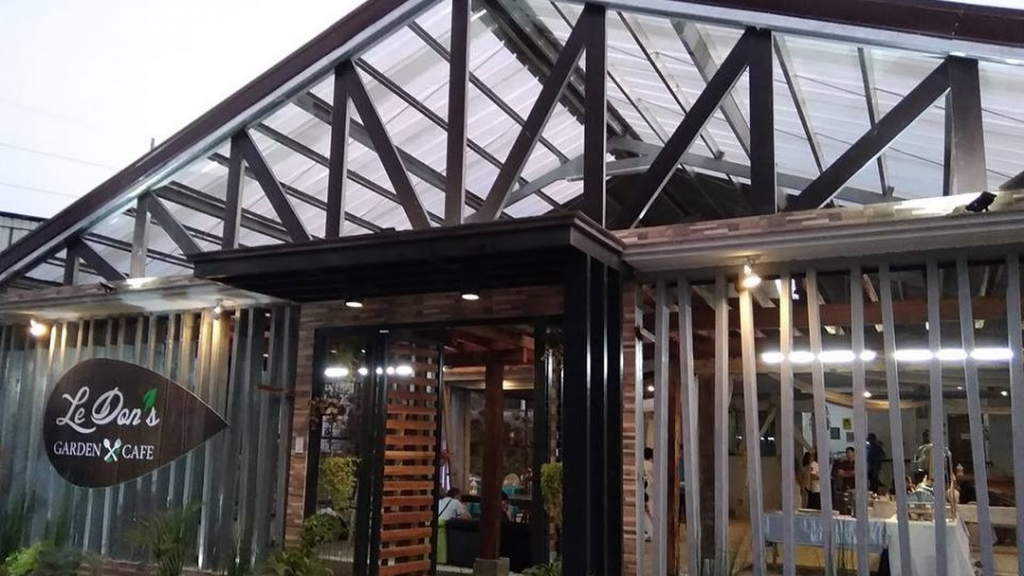 Regain your energy after an exhausting day with fresh and healthy food offered at Le Don's Garden and Café located just within Biga 1. For below PHP300, you can have their famous Chef's Vegetable Salad made from fresh vegetable picks from their garden mixed with homemade papaya dressing. You can also opt for mixed fruit salad or Kani salad for a refreshing start to your meal. Meanwhile, if you are looking for a heavier meal, Le Don's Garden also has an all-day menu like their best-selling garlic buttered chicken.
Gourmet Farms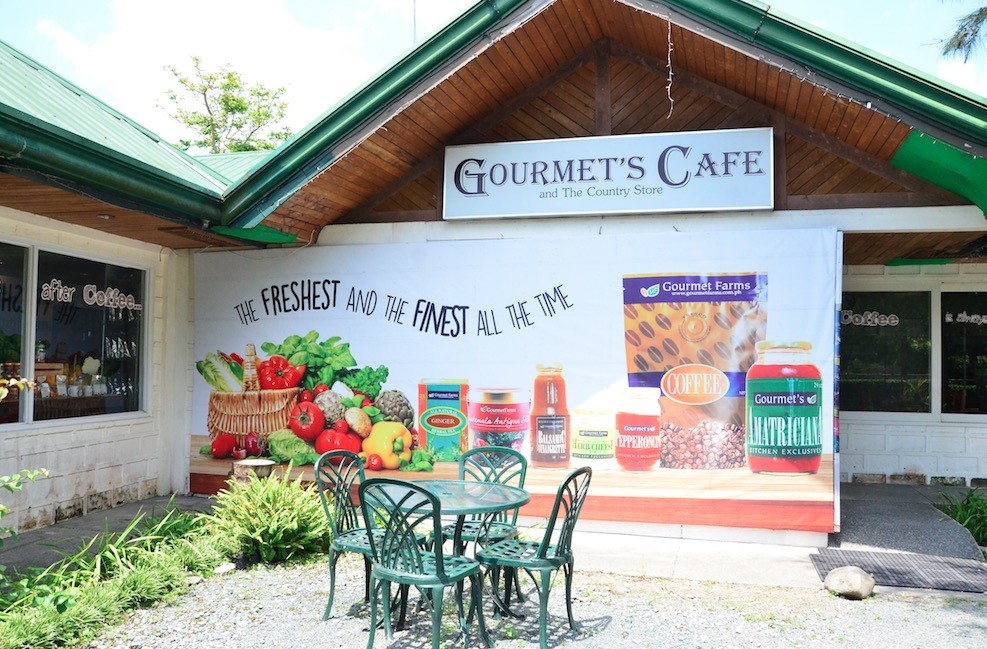 You can find this 12-hectare facility along Aguinaldo Highway, Lalaan, Silang where you can feast on their fresh Italian and Mediterranean dishes from 7:00 a.m. to 5:00 p.m. every day. From their pizza and pasta recipes to hot drinks and coffee, Gourmet Farms will not disappoint if you are looking for a place to chill. The catch? They grow their coffee bean as it lives up to its farm-to-table concept. If you can't make more time for dining during the weekdays, please don't worry as you can always come back during your work break on the weekends when you can enjoy a farm tour, too!
Tagaytay Picnic Grove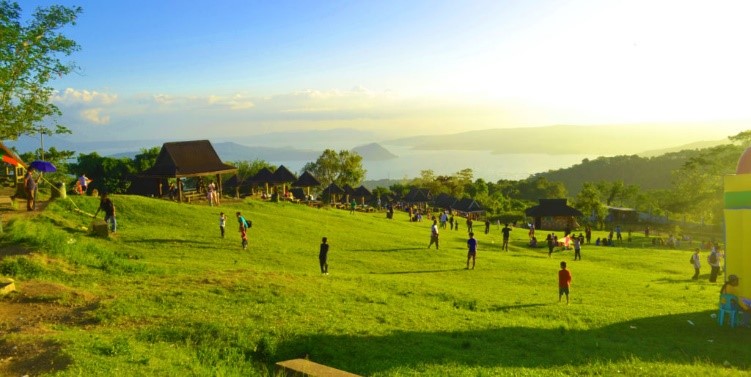 Get a little nature trip at Tagaytay Picnic Grove to refresh your mind for tomorrow's work. Catch the sunset in this popular tourist destination and calm your mind with the magnificent view of the Taal Lake and Taal Volcano. There are several amenities in this 13-hectare wooded park. You can simply chill in one of their picnic huts or walk through the eco-trail to escape reality just for a while.
Camella General Trias
Camella General Trias is a 100-hectare fully-developed and gated community located in Brgy. San Francisco along Arnaldo Highway. This master-planned house and lot development are in proximity to key places.
Anytime Fitness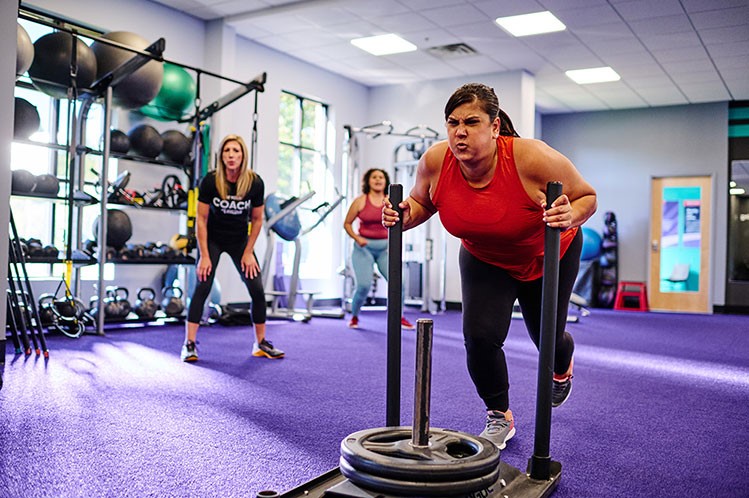 Several studies found that people who engage in 20- to 30- minutes of aerobic exercise feel calmer, and the calming effect stays for many hours after the physical activity. Fortunately, there's Anytime Fitness close to Camella General Trias, specifically located in VistaMall, that you can access to replace stress with calm. Here, you can do your workout when you're available especially if you are just coming home from work. Their round-the-clock amenities including free classes, wellness programs, private showers and restrooms, and parking are accessible for your convenience.
The Good Good CAFÉ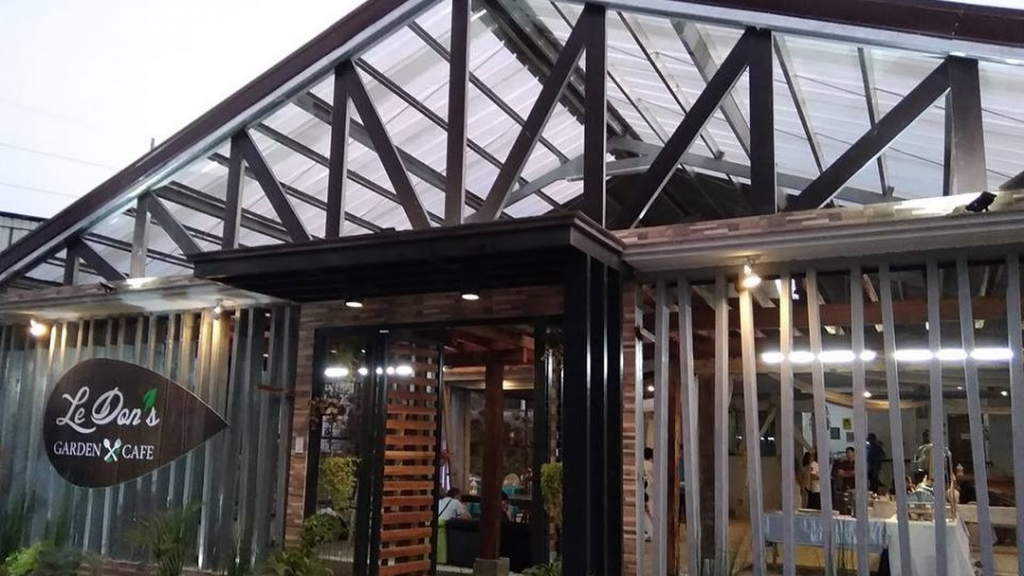 Sometimes, a friend is all you need if you are feeling beat down at work. Catching up with someone is best spent in this laid-back café Blk39 Brookeside Lane in Brgy. San Francisco. Conversations are more meaningful with a cup of quality coffee or frappe The Good Good CAFÉ serves, which you can pair with their unlimited nachos or fries. Stay for long and you will not regret getting dinner here with their famed chicken wings that come in different flavors.
Crystal Grill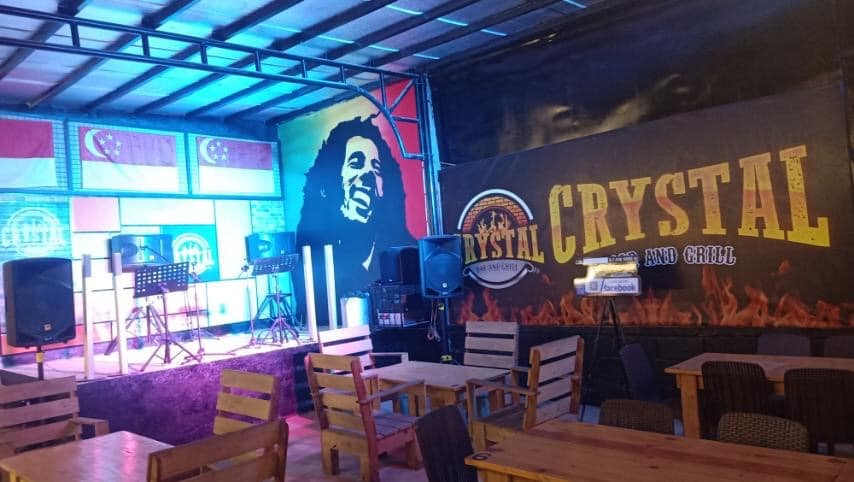 After a meal at The Good Good Café, you can extend the night at Crystal Grill located just a couple of blocks away. This bar and grill are open until 2:00 a.m. to give you more time to chill. Come from Monday to Wednesday and you will catch a live performance from Crystal's solo performer, Marco. Reggae bands also play here according to schedule to soothe your tired mind and body with music. In addition, from June 1 to 30, you can avail of Crystal Grill's unlimited beer for only PHP488.
Camella Trece
Serene, calm, and practical lifestyle. These are what Camella Trece, a 15-hectare house and lot development in Brgy. Cabuco, promises its homeowners. But the advantages of owning a house and lot with Camella Homes in Cavite extend beyond as there are hangout places near the development subdivision. Start discovering them below:
JK Samgyupsal Unli Korean BBQ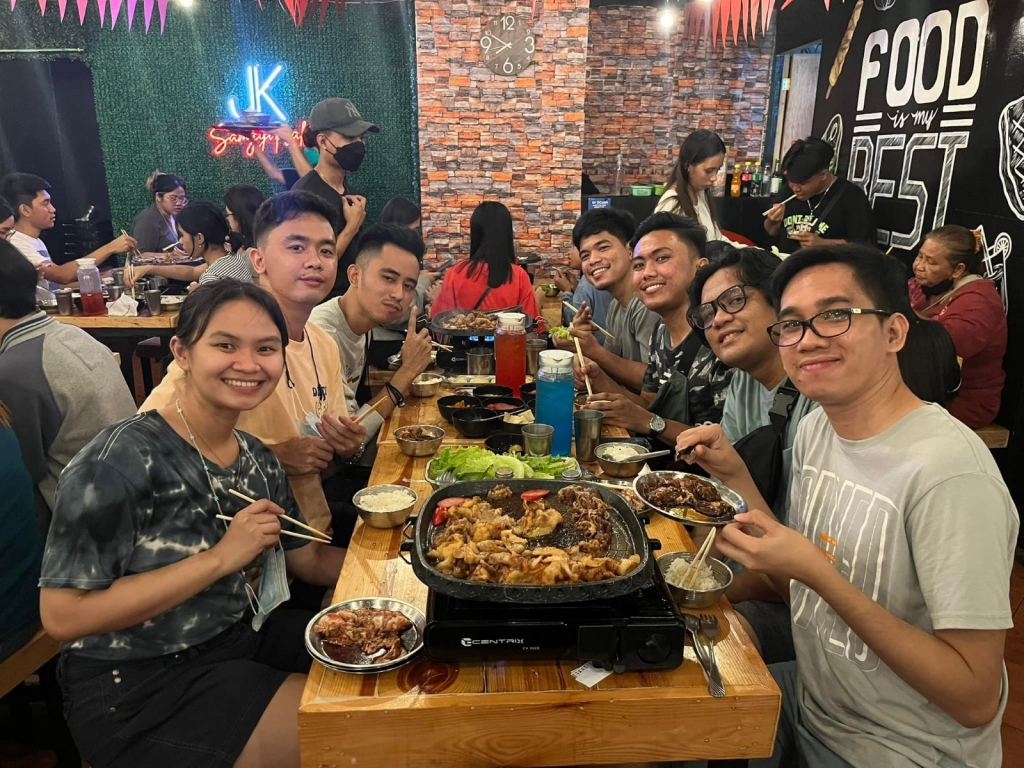 Did you rush your lunch again because of a hectic day at work? Make it up to yourself with an unlimited barbeque dinner at JK Samgyupsal Unli Korean BBQ in San Agustin, just more or less a 15-minute drive from Camella Trece. Change your usual K-drama streaming routine after work and turn it into something tangible and delicious. JK Samgyupsal house is open from 11:00 a.m. to 11:00 p.m. It offers affordable samgyupsal sets and a bunch of promos that will allow you to chill without hurting your budget.
Sherwood Hills Golf Course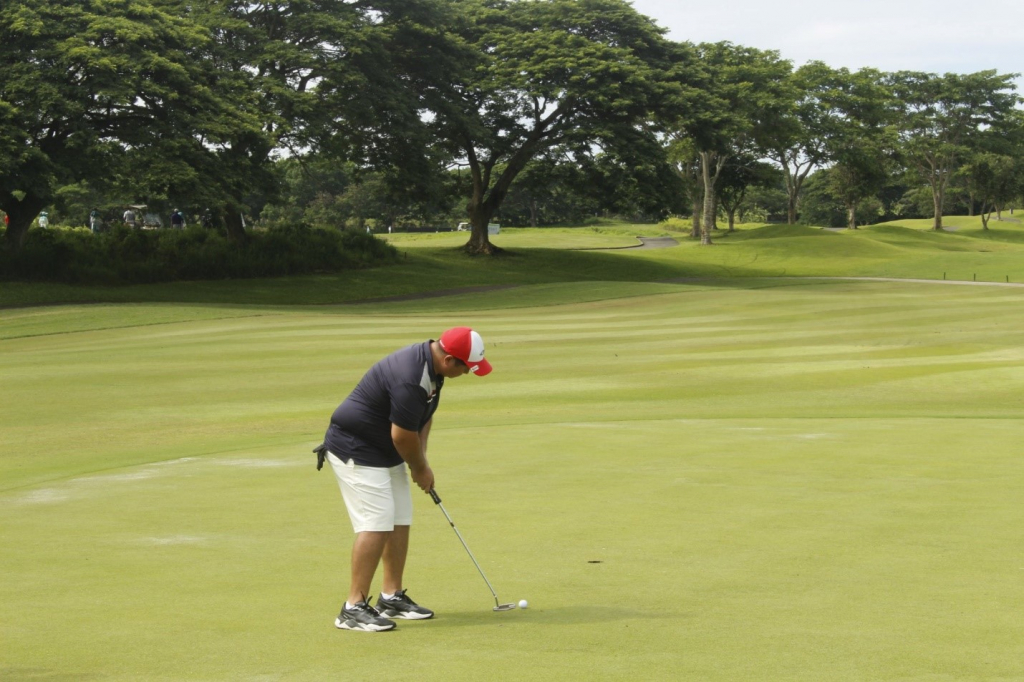 Exercise is a healthy way to win over stress. Fifty-three percent of adult respondents in the Stress in America survey said exercise makes them feel good about themselves, 35 percent said it enhances their mood while 30 percent said it effectively lessens their stress. Golf is a chill form of exercise you can try as a stress buster. Who knows, it might become a new pastime you will love!
Sherwood Hills Golf Course is located in Brgy. Cabezas near Camella Trece. Covering more than 7, 000-yard course, Sherwood Hills is a place you can come to after or even before work as it is open from 6:00 a.m. to 6:00 p.m. The greens will dominate your sight and improve your focus. You can also entertain yourself and watch golf tournaments happening here, as scheduled. If you plan to visit, make sure to make a reservation for your convenience.
Tanza Oasis Resort and Hotel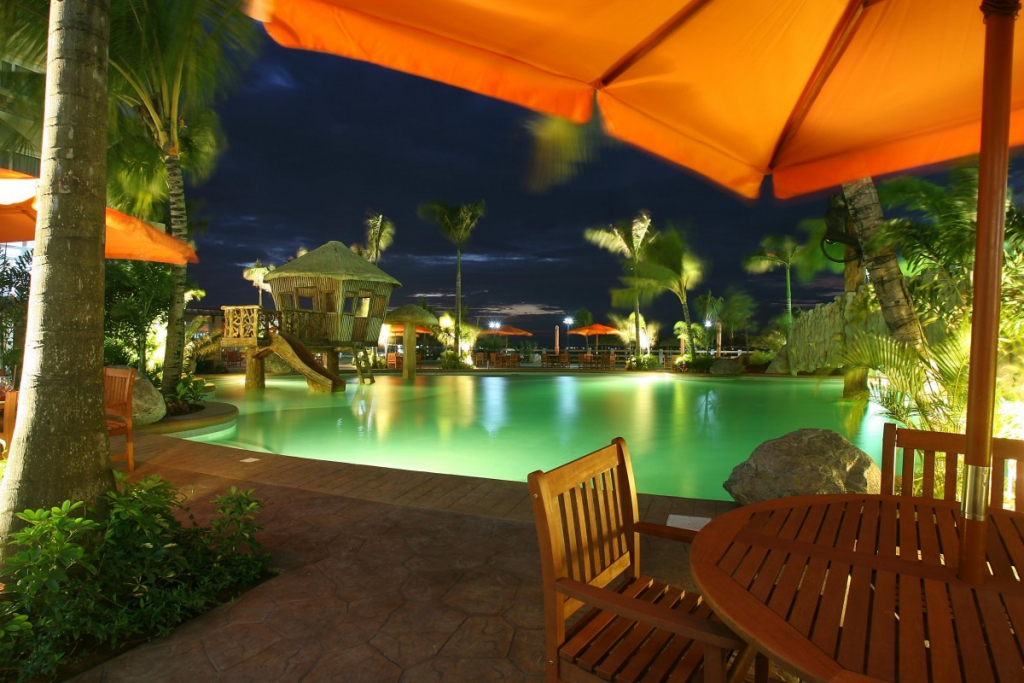 After a hard day's work, treat yourself to a luxurious dinner at Shang Garden Restaurant. This elegantly designed dining place is in Tanza Oasis Resort and Hotel located near Camella Trece. Comfort yourself with your favorite Filipino food prepared from the finest and natural ingredients by its best chefs. You can also feel the warm ambiance from this restaurant's proper lighting and friendly staff. Tanza Oasis Resort and Hotel is also an ideal place to chill on Friday evening as you can extend your stay overnight in one of their cozy rooms. You can relax with their room service body massage or dip into their safari-themed swimming pool.
Camella Alfonso
Aside from the sight of the natural surroundings and the refreshing breeze you can enjoy from Camella Alfonso in Brgy. Marahan, you will further find solace in these nearby places.
Matea's Café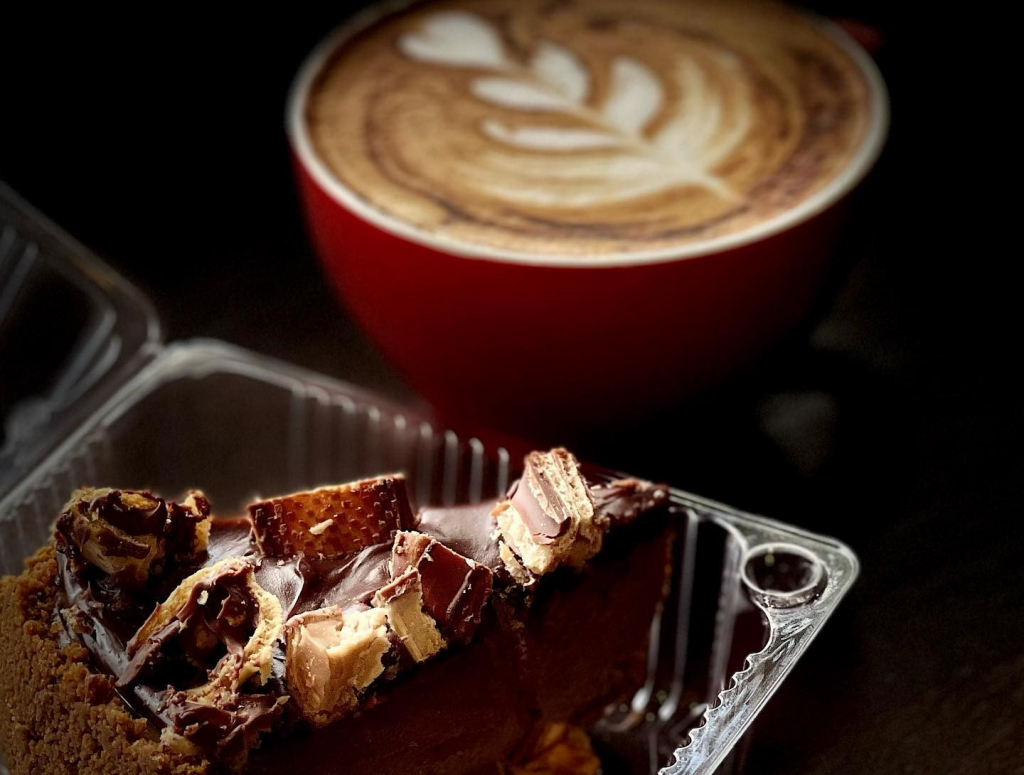 A caffeine fix is one of the most popular ways professionals like you end their day. If you are from Camella Alfonso, the best place to get it is at Matea's Café on Mabini Street. The cozy ambiance, freshly-brewed coffee selection, and a slice of sandwich can feel like a pat on your shoulder for a job well done for the day.
The Gingerbread House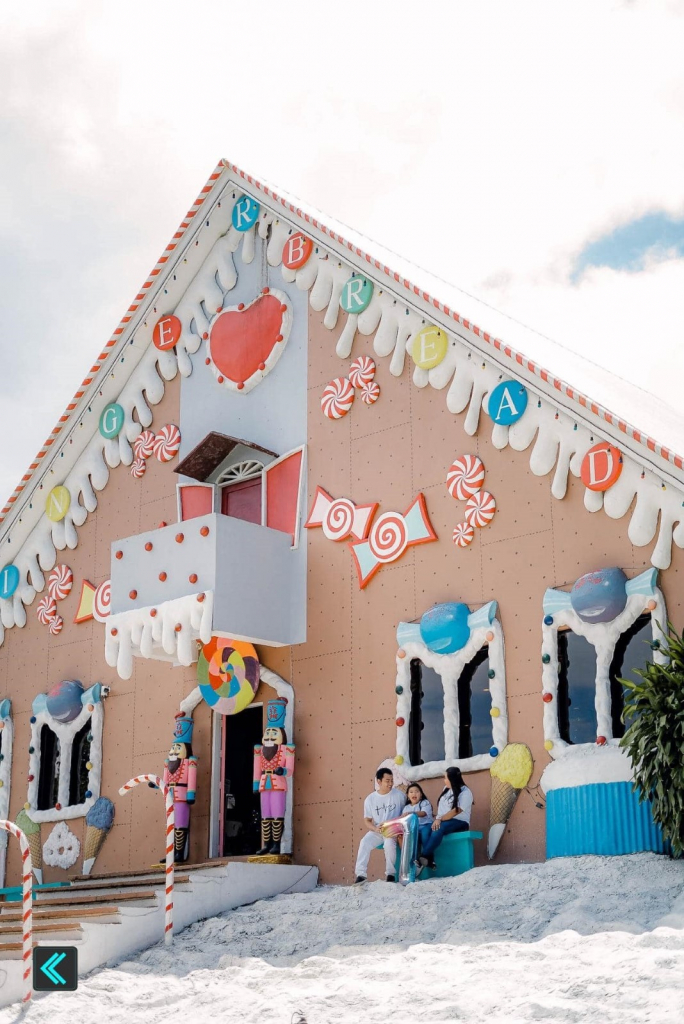 Bring color to your life and explore away from your dull office desk or the sight of your computer. It's time to have fun and rediscover the kid in you with a visit to The Gingerbread House in Brgy. Palumlum. This amusement house is open until 5:00 p.m. so you could drop by quickly to snap some photos with the real-life size gingerbread house in the background. With the happiness around you, you will surely enjoy sipping your house blend iced tea and munch on your pepperoni pizza available at the restaurant inside.
Camella Dasma At the Islands
This first-class Mediterranean-inspired house and lot development in Palaparan II in the buzzing city of Dasmariñas. Come home with a happy heart to your real estate property in Camella Dasma At the Islands every day by stopping by these nearby chill places:
Booze and Chill Restaurant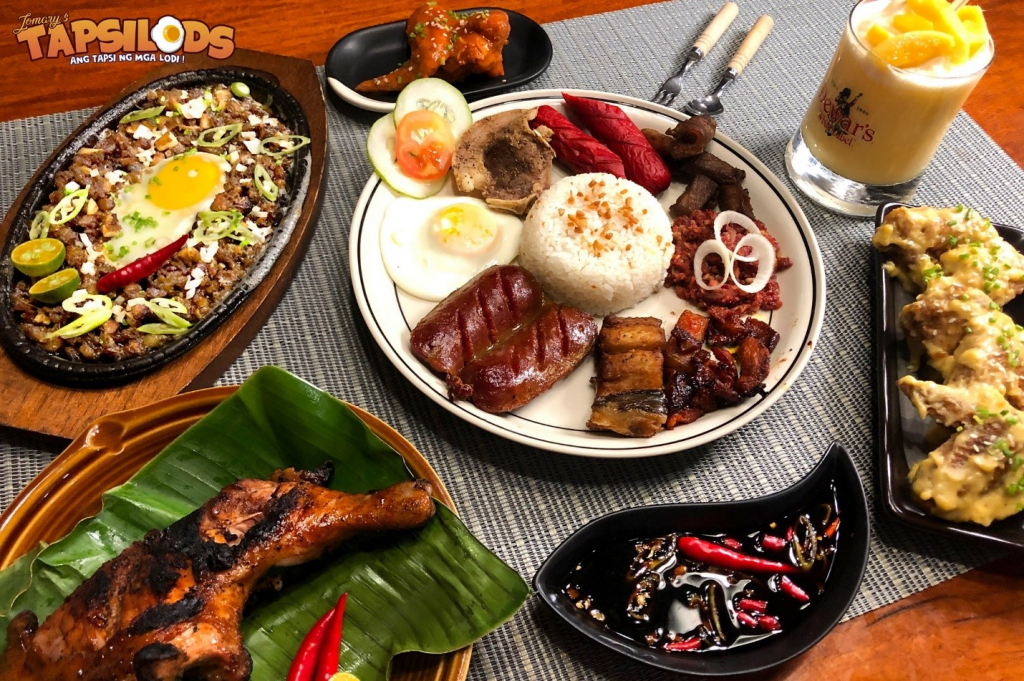 Eat, drink, and sing. Stop by Booze and Chill Restaurant in Brgy. Fatima II to drive your stress and pressure away. This is the place you are looking for if you want to feel the warmth of home through authentic Filipino dishes. Booze and Chill Restaurant also understands that your job and the traffic you need to pass through on your way to work have been testing your patience. Thus, it made the karaoke free of charge for you to sing your heart out while you wait for your order.
Holistic Nails and Spa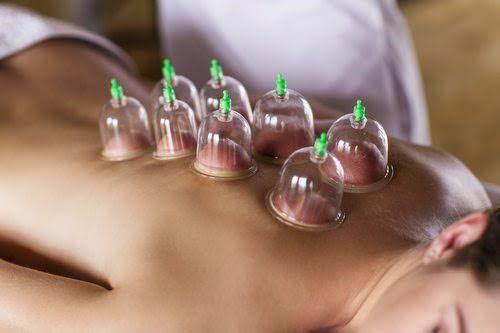 When was the last time you had your hair or nails done? You get caught up in work and did not have enough time to take care of yourself. If that's the case, find time to relax and get a mini-makeover at Holistic Nails and Spa in Brgy. Sabang. You can get a 30-minute "hilot" wellness, their famous body massage to reduce your stress. Maximize your self-care stop and have your nail polished, have your hair cut, and get some hair highlights – whatever it is that you want to make you look good and feel good for another workday. This wellness center is open until 1:00 in the morning so you can get enough time to relax.
Vista Mall Dasmariñas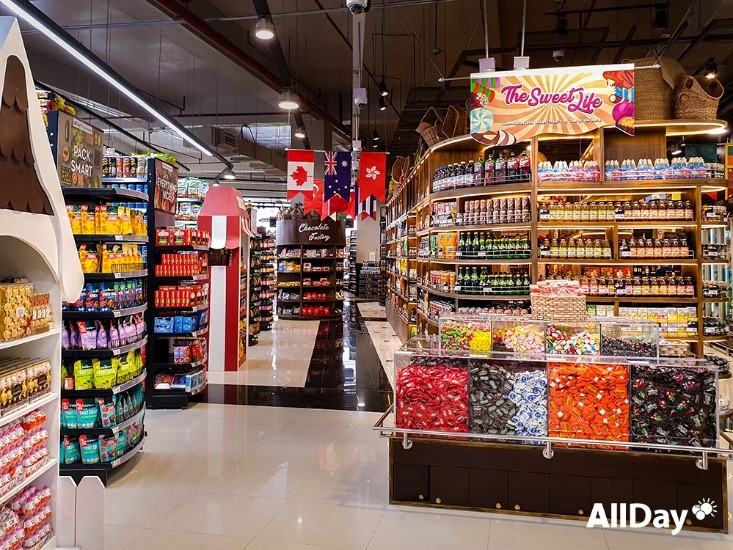 Shopping became a form of relaxation among working adults like you. Living in Camella At the Islands will not make it hard for you to go shopping whenever you want. Your Camella community is near Vista Mall Dasmariñas where you can find AllDay Supermarket, a one-stop shop you can stop by after work. You can get what you want to eat and restock your supplies at home, which is one of the errands you tick off your list. Load your cart with your favorite canned goods, snacks, fresh fruits and vegetables, and pantry supplies. A fun but productive way to chill, indeed!
Relaxed Lifestyle with Camella Homes
Breaking your usual work-and-home routine with enjoyable activities in chill spots promotes your physical and mental health. Putting this into consideration, Camella Homes strategically positioned its house and lot developments in Cavite near key areas where you can relax after work. More than this, Camella Homes has prepared amenities within the community that you can access whenever you need to unwind. These include a swimming pool, basketball court, clubhouse, pocket parks and spacious green grounds encouraging physical activities. Follow this link to know more on Camella Homes properties for sale in Cavite.