Are you parched for another set of beach adventures? If so, take the off-beaten path and visit the second largest chunk of the landmass in the Philippines – the Mindanao!
It is an island that is generally untouched with no single mark of commercialism and natural exploitation. You can attest to this by visiting its otherworldly beaches powered by talc-like sands and crystal clear waters. Although it is far from the country's capital, it is still a hidden treasure waiting for tourists to discover. Be one of them as you explore its luscious green forests, pristine white beaches, and vibrant sea species.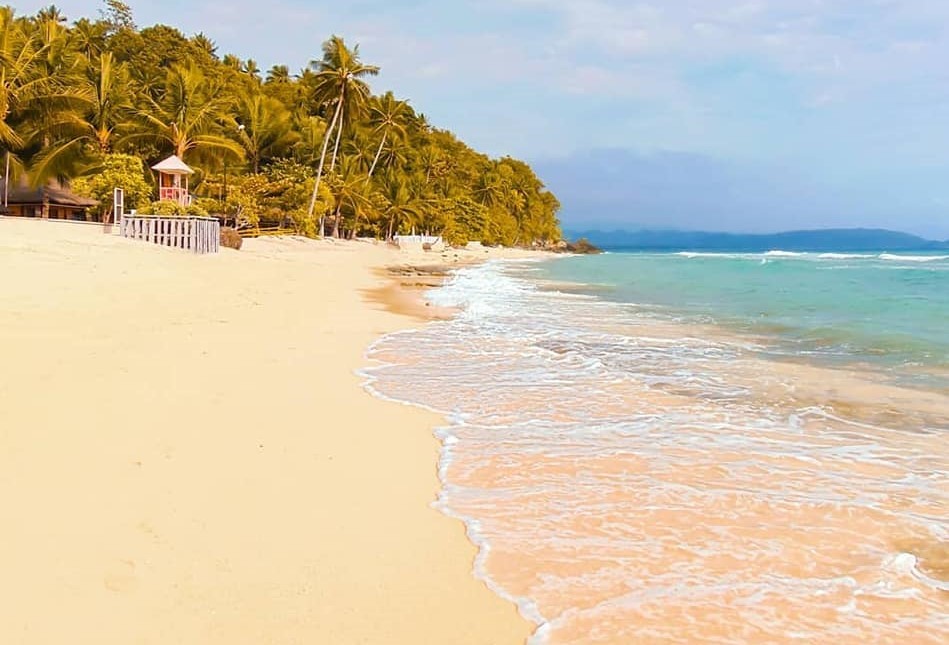 Plus, you can search for affordable houses and lot for sale in Mindanao should you wish to experience more of the island life.
For a moment, as you are reading this, it is normal to feel wary or bothered when hearing about the islands of Mindanao. Hence, you should also know that the island is so much more than its stigma. Violence, war, terrorism, personal combats, and kidnapping are some of the illegal acts correlated to the island. However, there's no room for you to worry because it is still a safe place to visit.
A massive military presence throughout the area can protect you from any unexpected turn – a comforting truth to finally push you to book your next Mindanao trip!
So, if you are wondering what beaches you should not miss in your next summer escapade in Mindanao, here is the list of unspoiled beaches that should not go off your bucket list. They all have their charm and beauty, a specific traits that can make your summer more exciting and memorable. They are as follows:
Explore Boracay`s rival in the south – Dahican Beach
Flaunt your flip-flops now and visit the "Small Boracay in Mindanao" as you go on a world-class beach hunting in the south. It is located in the small municipality of Mati in Davao Oriental and has a crescent-shaped shoreline that stretches up to 7 kilometers. It is facing the Pacific Ocean, which causes the sturdy rolling waves. It has been every professional surfer and skimboarder's favorite spot. However, non-watersport enthusiasts do not need to get in a flap because they will still get to enjoy the mesmerizing beauty of Dahican Beach. It offers pulverized, powdery white sand and sparkling glass-like waters. There are palm trees fringed in the area, a signature feature like Boracay's. The picturesque view of the sand, sea, and sky will leave you with nothing but hope to get back. "The Skimboarding Capital of the South" is a must-see local beach that you should not miss! Look for a nearby house and lot for sale in Davao now as it can get you closer to the land of worthy beaches in Mindanao.
Appreciate the natural beauty of Canibad Beach
Dubbed as the "Hidden Paradise of East Samal," the Canibad Beach has unparalleled beauty. It is located on the island of Samal, Davao del Norte – a famous island that is considered the country's largest city, jam-packed with beach resorts. The nearest airport to access the beach is Francisco Bangoy International Airport, with a 25.6km distance. If you are lucky and you get to have a house and lot unit in Camella Davao, it will only take you about 27.1km drive to Canibad Beach. It is also strategically located as it has an estimated 6-minute drive route to Davao International Airport.
Nonetheless, the Canibad Beach is an enchanting getaway spot. It has crystal clear waters, soft white sands, and distinct rock formations. Although Canibad Beach is less famous and crowded, its beauty rivals those of the famous Boracay or other well-known beaches in the Luzon and Visayas. Snap tons of pictures as you reach the scenic coast, perfect for your ultimate Instagram feed.
Get a closer look at the famous San Victor Island
Have you ever thought of spending a day or two on a small island but are too afraid that there will be ghosts lurking around the area? If that is the case, grab your backpack and ask your friends for another set of the ultimate adventure. In the coastal town of Baganga, you will find an islet accessible through a 5-minute boat ride. It is dubbed "The Gem of the Town," with an active chapel in the middle of the island. It is a perfect place where you can test your bravery by getting the chance to swim from the coastal town up to the island. When the tides are low at noon, you can check whether your swimming skills are good enough. Thus, the island is a perfect getaway to rejuvenate your mental, social, and spiritual well-being. The island is also a retreat center where you can feed your eyes, mind, and soul.
Experience the virgin beauty of While Island
Perhaps, if you are indeed an adventure seeker, you will go to the lengths of traveling in a motorized boat and visit an uninhabited sandbar in Camiguin. The White Island, which has been every sandbar lover's dream to visit, has a horse-shoe shape that constantly changes its shape and size due to the tides. Thus, the virgin sandbar is a heaven on earth with no presence of any single plant or shed. You'll get the chance to achieve your dream tan skin when you spend an hour on this secluded island. If any case, you do not want to get a sunburn, there are colorful umbrellas on the island available for rent. Overall, it is a relaxing spot where you can have intimate wedding photoshoots and a snorkeling experience.
Walk on the fine crescent shore of Gumasa Beach
Boracay's rival in the south, called 'Gumasa Beach,' has a 6-kilometer crescent-shaped beach powdered by pristine white sands. The encircling tall palm trees around the area can give you a temporary shed. If you wish to see the pride of Sarangani, it will take you about an hour drive if you already have a house and lot in General Santos City. If none, you may look for affordable house and lot for sale in General Santos City like Camella GenSan. Thus, the beach can pinpoint in the eastern part of Sarangani – in the small municipality of Glan. Don't worry; the stress of spending time traveling will be worthwhile as you can perform plenty of fun-filled activities with family and friends. For instance, you can ask them to try snorkeling, cliff diving, and kayaking.
One of the most-anticipated beach festivals in Mindanao is also celebrated here. It is known as the SarBay or Sarangani Bay Festival and is observed on the beach coastline every year. It is a celebration that shows the commitment of locals to sustaining their environment clean and green. The annual program consists of fun activities like cleaning the beach's shore and further imposing regulations on waste segregation. Witness this unique festivity when you visit Gumasa Beach on the third week of May!
Encounter a bizarre pink shoreline in Great Sta. Cruz
Beat the heat this summer when you traverse through the bizarre pink shoreline of the Great Santa Cruz in Zamboanga City. It is the only pink sand beach in the country – a very distinct feature one must-see in his entire life. The pink shoreline is an unexpected result of crushed red-colored organ pipe coral mixed with the regular fine white sand. If you are planning to visit, make sure you'd wake up early and ask for permission from the city government. Since they limit the number of tourists in the area, you should at least arrive at seven in the morning and leave at 2 in the afternoon. There are available cottages for rent to give you a temporary shed, but they are only exclusive day trips. Thus, you shall plan your trip now and bring your family or friends when you stop by the beautiful island of Zamboanga!
Have the best surfing break in Cloud 9, Siargao
As a surfer, perhaps you can relate to how lucky you are to live in an archipelagic country surrounded by cerulean beaches. If you're not, you can still agree to this as there are plenty of summer beach getaways in the Philippines that offer various outdoor summer activities. Hence, one of the best surfing spots in the world is located on the island of Siargao and is known as the Cloud 9. It is a place that entices local and foreign surf boarders who wish to improve their surfing expertise. Those who are not interested in skimboarding or surfing can still enjoy the island's laidback vibe. It is a very relaxing spot that is worth visiting every summer vacation. Should you want to have a chance to be surrounded by tropical trees and vibrant sea species, see Siargao now.
Where to Stay Near Enchanting Beaches in Mindanao?
Now that you know that the islands of Mindanao also host exceptional beaches, you might find yourself asking the general question, 'What is the best place to stay in Mindanao?.' Of course, the answer to this is more accessible than searching for Mindanao beaches that you add to your bucket list. The best place to stay near enchanting beaches in Mindanao is in Camella Homes.
It is the largest homebuilder in the Philippines, with over 40 years of experience and a track record in real estate. It has built over 500,000 houses and lot units throughout the country, covering almost 47 provinces, 127 urban cities, and municipalities. Over the years, the Camella Homes continue to grow and progress impressively. Its mission of providing affordable homes to Filipino families has gone beyond the horizon. It produces quality homes where Filipinos can start building their families, strengthening their bonds, elevating their lifestyle, and promoting overall well-being.
There is no better place to stay in Mindanao than in Camella.
Its five pillars of foundation will keep you at ease and free of worries. Camella's top priorities are securing safety and security through gated entrances, installing CCTVs, and roving trained security personnel. Convenience and accessibility are also significant factors they always promise to consider.
For instance, each master-planned community of Camella Homes has an excellent location by being near primary convenience, governmental development, towering infrastructures, and top tourist destinations. It is to ensure that its residents will be a short walk away from its immediate needs – an endearing factor that every Filipino family wishes for! So, come home now to the home where you can live a fulfilling life.
Live a Life that is Fulfilling in any Camella Branches in Mindanao
Looking for a specific safe place to stay in Mindanao can be too overwhelming, especially if you do not know where to start. Thus, the list of Camella branches in Mindanao below are the places where you can search for affordable houses and lot for sale units with quality designs and foundations:
Camella Davao
Since most of the beautiful beaches in Mindanao are situated either in Davao del Norte or Davao del Sur, reserve yourself now with a rewarding house and lot unit in Camella Davao. It stands in Brgy. Communal, Davao del Sur. Thus, if you want to be somewhere in Davao del Norte, purchase a house and lot or lot only packages in Camella Toril. It can be seen in Brgy. Bato, Toril, Davao City.
Camella Tagum
It is a 15-hectare prime property that offers a holistic living experience for Filipino families living in the south. It is a fusion of elegance and quality living with Italian-Mediterranean community design. It would be best if you opted to buy a house and lot in Tagum should you want to enjoy a quality life without compromising the standards of urban life.
Camella Gensan
Invest in the Caribbean-inspired community of Camella Gensan if you want to settle down in General Santos City. It has an excellent average price with complete amenities and luxurious privileges. It is a perfect place for you if you have kids as it is close to leisure parks, commercial centers, and flourishing companies with job opportunities. Your future address will be on Brgy. San Isidro, General Santos City, should you wish to have a secured life with Camella.