Are you looking for a refreshing trip without traveling too far? Here is a list of uncrowded and underrated nature resorts near Manila.
---
Can't wait until you can get away this summer? We've got you covered. Escape from the bustling city with these serene nature resort staycations.
Below, we list down spectacular getaways that offer unparalleled access to unspoiled natural beauty and stunning scenery. In fact, there is something for you here whether it's a cozy retreat by the mountain, a tranquil island hideaway, or a sweet cabin in the woods. Here, we enumerate places with breathtaking views, fresh-air activities, and the freedom of a true getaway. There is no better way to truly rest, refuel and re-energize than with a staycation close to Metro Manila.
Covering five resorts in four different areas near Manila, we highlight each resort's facilities, services, and attractions. Each resort offers diverse outdoor activities in addition to its stunning natural surroundings.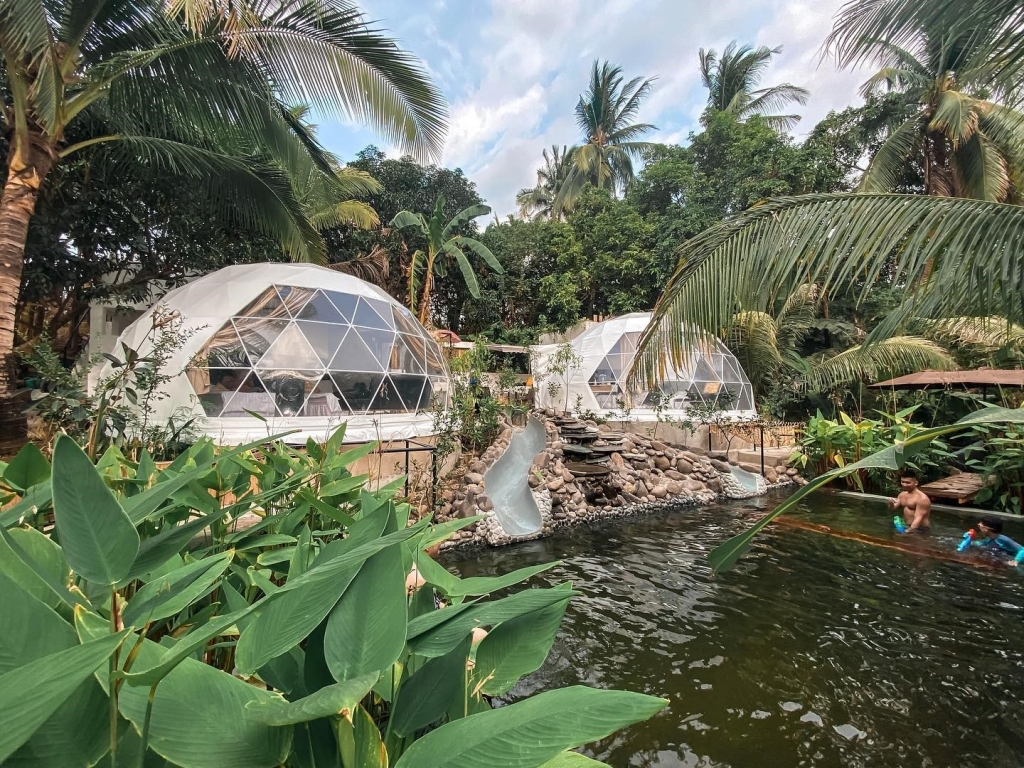 1. Aranya Resort, Bulacan
Aranya Resort is a home away from home and nestled in the heart of Bulacan near DRT Highway and a stone's throw from Metro Manila. This resort is a little piece of heaven on earth. The resort offers accommodation for couples, families, and friends and facilities for every type of vacationer or business traveler. Come to this resort for a picturesque sunset view where you can let out all your stresses after a busy day at work.
The resort is also the perfect place to stay if you want to feel on top of nature but still be accessible to the city. All villas are designed with a heart; each comes with a private terrace overlooking the forest. The resort's theme color is inspired by nature. Its light and airy ambiance pairs well with its wooden structures and strong pillars, creating a rustic yet elegant feel.
Aranya Resort Details:
Check-in time: 2:00 PM
Check out time: 12:00 PM
White Lauaan Overlooking Villa (2pax) – P6,800/night
White Lauaan Villa (4pax) – P8,800/night
Cliffside – P11,800/night
2. Domescape, Batangas
Discover Batangas through the "First Dome Glamping" experience in Nasugbu, Batangas. Set amidst scenic mountains, it features open views of the sea, your own outdoor bath, and a private outdoor pool. This unique resort built as an eco-tourism site is right on the shores of Nasugbu Bay, a 2-hour drive away from Manila but worlds apart. Choose one of 4 unique glamping domes or two contemporary tents to stay in.
Rest and unwind in solitude with nature or explore the area and its attractions by foot, bike, or vintage rock safari jeep while the kids play in their own swimming pool and at the garden playground. The domes are made out of silicon, so there is no need for waterproofing, and they can withstand strong winds and rain. Batangas is perhaps the ideal place for glamping since it's nestled between idyllic islands, beaches, and majestic mountains. Its proximity to Metro Manila, as well as its privacy from the typical tourist spots, are also big appeals of this location.
Domescape Details:
Check-in time: 2:00 PM
Check out time: 12:00 PM
Glamping

Dome 1 – P8,000/night
Dome 2 – P7,000/night
Twin Domes 3 & 4- P15,500/night
Dome 5 – P10,000/night
Dome 6 – 8,000/night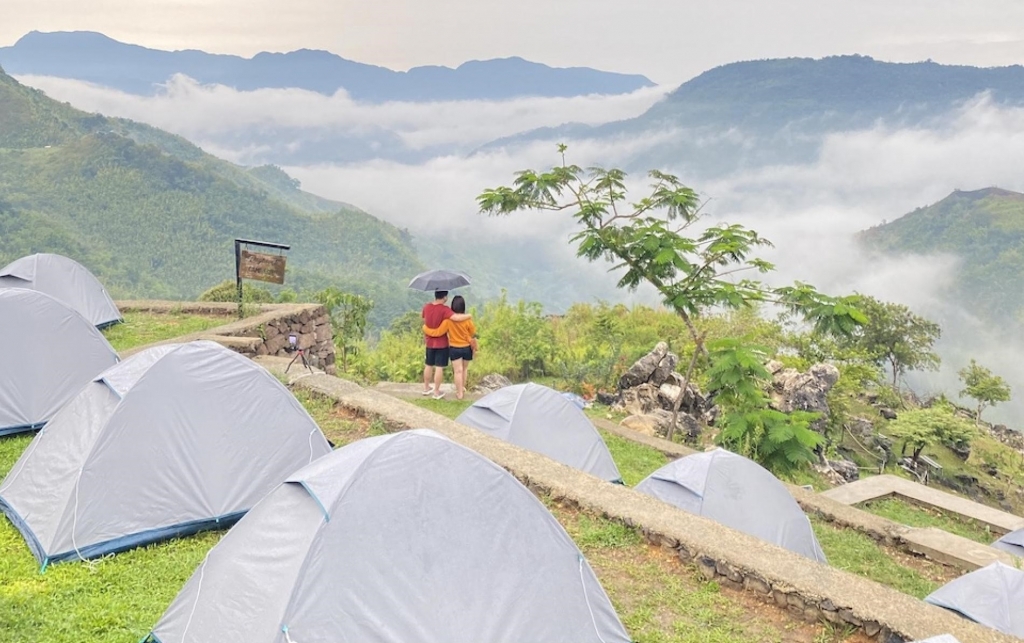 3. Treasure Mountain, Rizal
Are you looking for a place to have a nature-tripping experience? Treasure mountain is the right place. It's like an effortless sea of clouds and camping, 800 feet above sea level. The trek will take you out of the hustle and bustle of city life and give you an open view of the cool breeze passing through the mountains. Placed at Sitio Masiga in Brgy. Bagong Binangonan, Rizal, Cavite; the place is just only 60 mins away from Manila!
Treasure Mountain is a perfect destination for camping. Breathtaking views of the sea level can be observed not only at day time but also at night due to its delicately illuminated tents and benches. Mountain climbers on top of Treasure Mountain can also enjoy the feeling of being encircled by clouds. The blanket of the sky is the roof. It's like you are watching the stars while lying in your bed. Drinking tumblers are offered for campers to enjoy their hot mugs at night for an additional fee.
Make Rizal more than just a tourist destination
Six Reasons Why Rizal Is A Perfect Home Location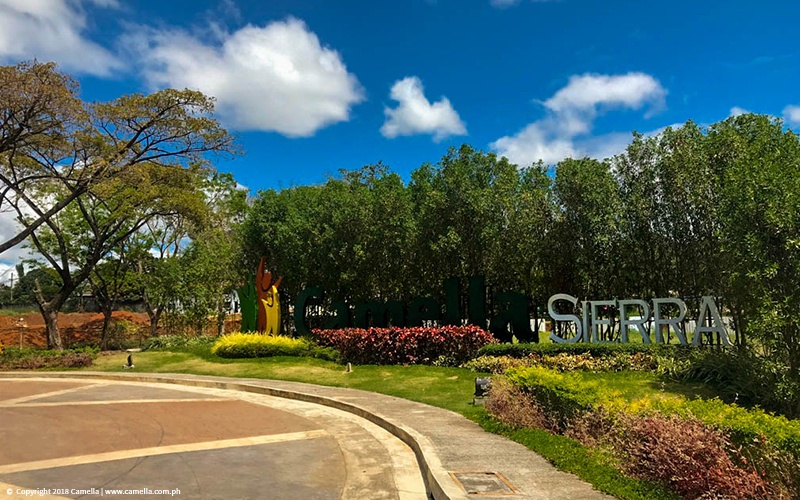 Treasure Mountain Details:
Check-in time: 4:00 PM
Check out time: 1:00 PM
Overnight Package (2pax) – P1,300/night
Overnight Package (4pax) – P2,300/night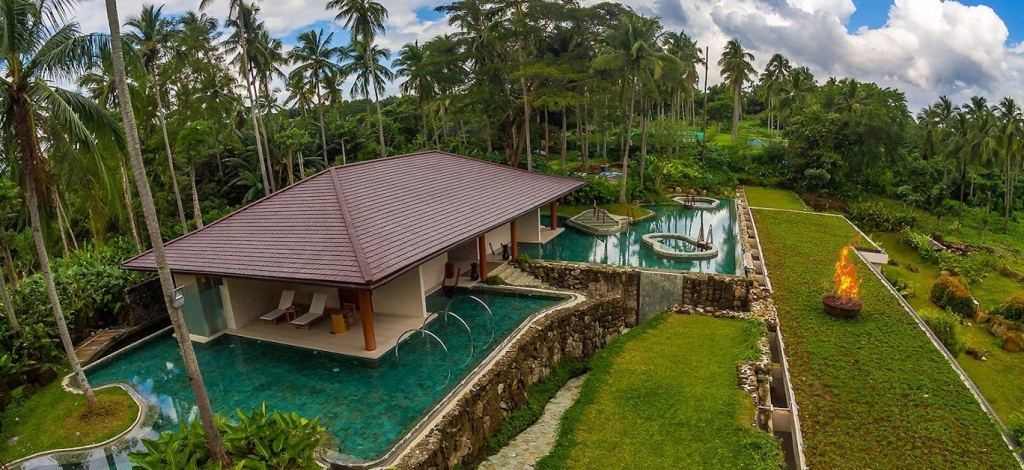 4. The Farm at San Benito, Batangas
The Farm at San Benito is a wellness resort and a fifty-hectare haven featuring an organic farm, gardens, and pristine nature on Mount Makiling in Lipa City, Batangas, that offers guests a tranquil escape just an hour away from the heart of Metro Manila. The resort provides a holistic experience focused on health and well-being with treatments that incorporate elements of yoga, meditation, and lifestyle coaching based on the client's tastes and requirements.
Some of its popular wellness offerings include a Balinese-style spa, indoor and outdoor plunge pools, culinary workshops, and local farm tours. The resort is famous for its private lotus pond, massages by candlelight on the veranda, and its restaurant serving fresh organic produce from its own farm.
Discover more summer destinations in Batangas!
Escape The Busy Metro And Explore San Juan, Batangas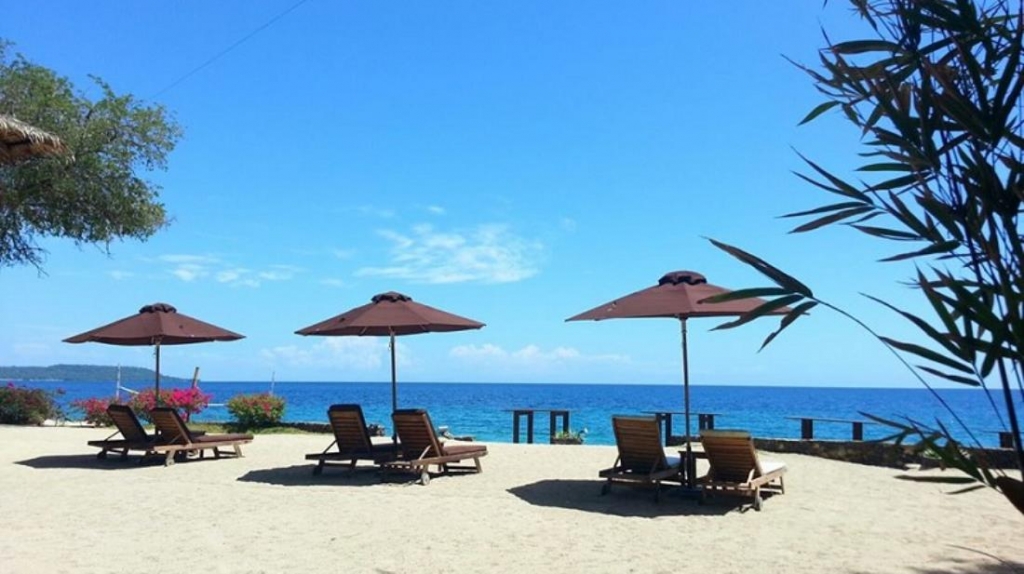 The Farm at San Benito Details:
Check-in time: 2:00 PM
Check out time: 12:00 PM
Sulu Terraces (2pax) – P14,800+/night
You may contact their 24/7 hotline as their rates may vary from time to time.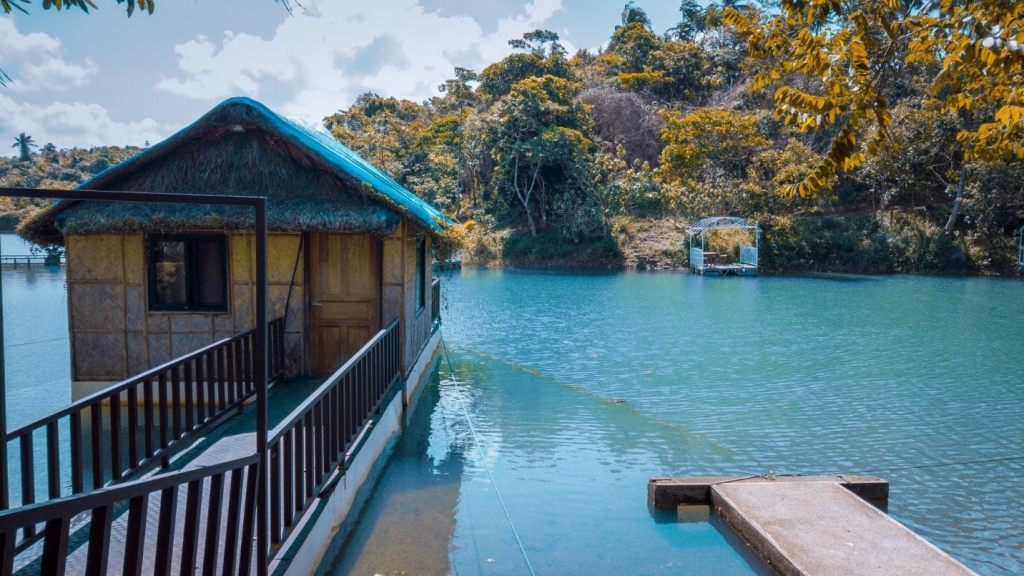 5. Mountain Lake Resort, Laguna
Perfect for families and nature lovers, Mountain Lake Resort is a charming oasis on the Cavinti shores of Laguna de Bay. Its tranquil location offers serene views, infinity pools, and watersports amidst verdant mountains and gardens. Enjoy a dip in its mineral-infused waters or stay active at the fitness center. The many activities are sure to keep everyone entertained. Admire the verdant landscape from your balcony or relax by the fireside with live jamming late into the night.
Travel is a good way to get out of our stressful daily routine. Leave the crowds behind and relax at these resorts in uncrowded nature destinations near Metro Manila. These resorts are not just easily accessible but are also rarely visited. This ensures a comfortable stay, cool weather, and fewer crowds to spoil your experience.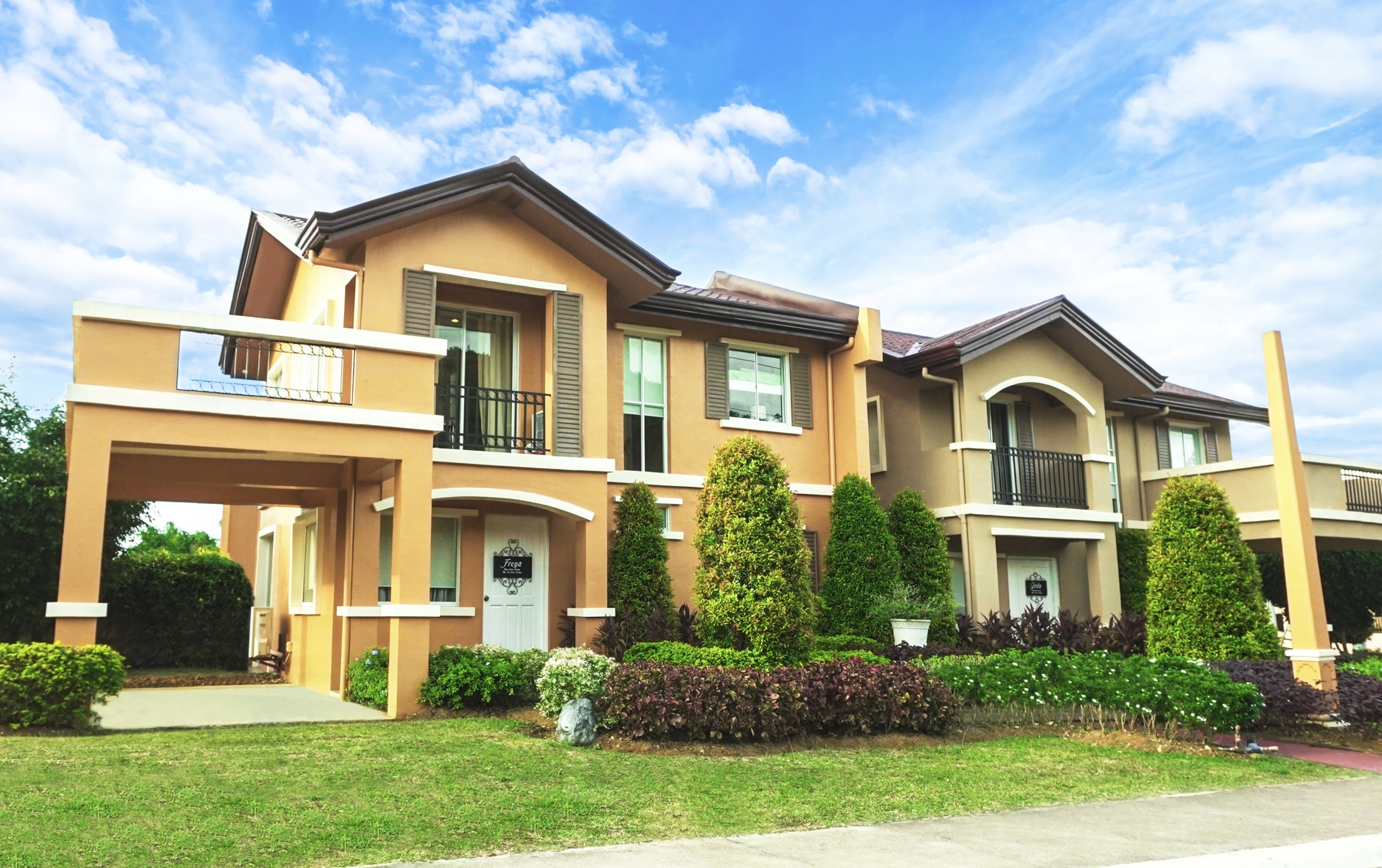 Find your future vacation home near Manila.
Check out our catalog of house and lot and condo for sale in the Philippines!
By: Aletheia Joy Carlos