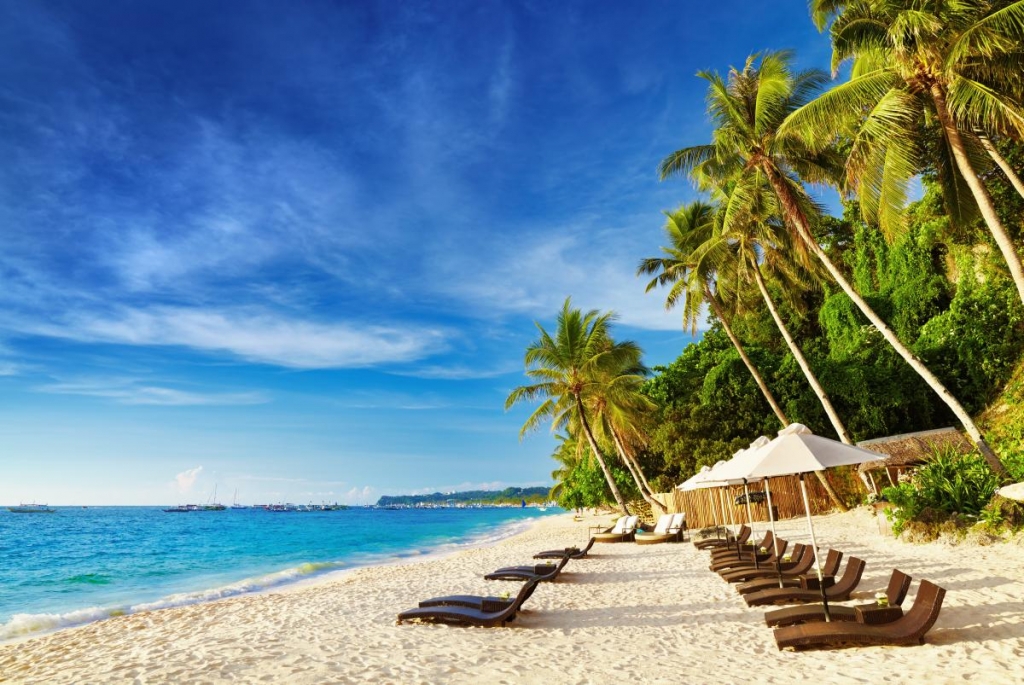 When looking for distressing beaches to visit every summer, no one can surmount the undeniable charm of Boracay. A tropical island that won multiple awards for tourism boasts unending activities best for adventure seekers and watersport enthusiasts alike. This place can give you plenty of vacation photos for a postcard-perfect effect. Visiting the sheer beauty of Boracay will make you want to have a house and lot in Aklan so that you can have a home within the proximity of the island. After the 6-month rehabilitation program that Boracay receives, it is now filled with new and classics adventures.
Once you visit, you may opt to search where to stay in Boracay based on your budget. Nevertheless, here is the list of summer activities you should try in Boracay this 2022:
Thrilling Watersport Activities to Try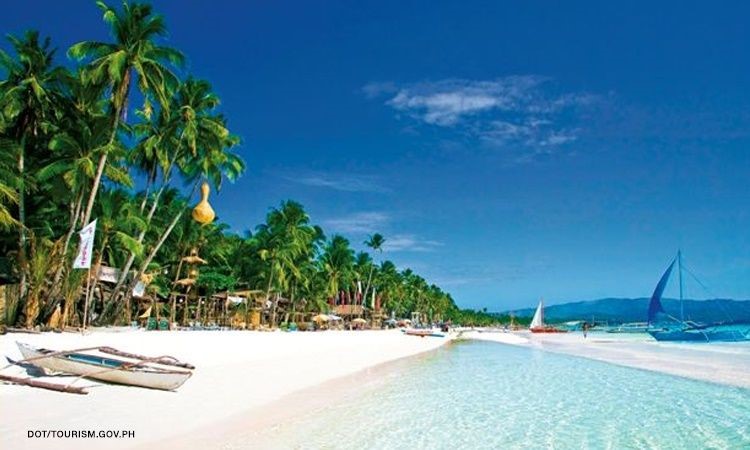 1. Go Cliff Diving at Ariel's Point
Do you love cliff diving as much as you love the sea? At Ariel's Point, you can have the most memorable cliff diving experience you have always hoped for. It is located on Panay Island with five diving boards ranging from 3, 5, 7, 9, and 15 meters. This place will surely test your courage and bravery. It can be a little hazardous, but you have to conquer that fear. Ariel's Point is the best cliff diving area you will ever find on the entire island of Boracay. Don't worry. You wi be supervised by professional divers before making a big splash into the water.
2. Watch sunset via Paraw Sailing
Watch the most romantic sunset in Boracay through Paraw Sailing. It is a cultural activity that can give you a panoramic view of the fading sun and scenic calming waves. This local sailboat is mainly made of wood and bamboo with two outriggers. Reserve yourself a slot, especially if the weather is windy, as this is the best time to get your adrenaline kicking. Do not miss this fun activity when you visit the paradise island of Boracay!
3. Have fun with your friends at Banana Boat Ride
Shout your lungs out in this fun-filled ride made to cater to 10 to 20 people. This Banana Boat Ride is a fun activity set to be bumpy as you will be riding a banana-like inflatable. Upon giving it a try, your colorful inflatable ride will be dragged by a speeding boat that goes at high speed, so make sure that you securely buckle up your life vest. Give your best in keeping your balance because this ride will twist, twirl, and turn.
4. Try the extreme Fly Fish Ride
Want to try something new and extreme? Ride a giant Fly Fish Inflatable with three primary tubes! It is a crazy fun ride not recommended for those with medical conditions or those 18 years old below. Riding in this bouncy watercraft will make you hold for your deal life. You will find yourself flying like a fish in the middle of a sea for 15 minutes. You will be pulled by a full speeding speed boat, so make sure that your life vest is strapped and you are holding tight. Nevertheless, this watersport that is not made for the faint of heart will make you oozingly feel the cold sea breeze. Trying it with your friends (as it can board 2 – 6 people) will be an exuberant memory!
5. Race in a Jet Ski Ride
Unleash your competitive side by racing on a Jet Ski Ride with your friends. You can rent a Jet Ski for 30 minutes to 1 hour and cruise through the turquoise waters of Boracay. If you are visiting in a peak season, pre-book the rent so you will not compete renting with other beachgoers. This water activity is exclusive for 18 years old and above. Those below the age limit can try a different activity that will be safe for them. Nevertheless, the Jet Ski Ride is best to try with friends and family. Do not miss this once in a vacation opportunity because your Boracay experience will not be complete without it. Wear your life vests, too!
6. Be twisted and twined in UFO Inflatable
If you want a more intense inflatable ride, try the UFO or Hurricane Ride! This harsh ride goes as fast as 30 kph an hour, giving you a blast-off moment into the sea. You will be swept, spun, twirled, and twined. It is a definite ride that can provide you with the most exhilarating adventure. Don't stop yourself from shouting at the top of your voice. Riding it could be the most fantastic time of your life!
7. Test your balance in Paddleboarding
Are you confident with your balancing skills? Test them through paddleboarding. You can either sit, stand, or kneel once you glide into the oceanic waters of Boracay. By renting aboard, you will have a chance to maneuver it and exercise your arms and legs. Of course, you no longer need to be a professional surfer to experience sliding above the water because you can also have a thrilling moment through paddleboarding. If you still find this lacking, you can explore more of Aklan with these ten destinations.
8. Witness marine life through Snorkeling
Snorkeling is a well-known activity frequently tried by travelers. Through this, divers were given a chance to witness colorful marine life and see iridescent fishes. It is the easiest yet most straightforward way to go underwater. There are gears for rent around the area, but bringing your stuff will be safer and hygienic. Crocodile Island is one of the best spots around the island!
9. Be guided by divemasters while Scuba Diving
Boracay is home to biodiversity and a plethora of beautiful fishes. If you are a licensed scuba diver, you must know that the best time to visit is April, May, and June. It is when the waters are warm, and you can have visibility of 30 – 50 meters. However, suppose you are not a licensed professional diver. In that case, you can still opt to experience this moment by getting through a certification program and learning all the technicalities of being a scuba diver. Don't worry. You will be guided by PADI-certified divemasters who will give you an in-depth lesson.
10. Let your body sink by trying Helmet Diving
Helmet diving is a blissful underwater experience suitable for 13 years old and above. It is best for beginners because it does not require advanced swimming skills. It will not also empty your wallet because the price ranges from 400 – 600 per person. Unlike other watersport activities, this is budget-friendly that will let your body sink underwater and have a close-up encounter with marine species. It has a low risk of drowning because you will be given an oxygen pumped helmet for your head. Before having the best 10-minute firsthand look at rainbow-hued fishes, you will first ride a boat that will bring you to diving locations. Upon reaching the diving site with aquatic marvels, you will slowly transcend 10 feet to the sea. Of course, there will be guidance from a divemaster. Bring an underwater camera to take pictures of sparkling corals and colorful fishes. You should also take photos of yourself while feeding fish.
11. Experience flying high in Parasailing
Fly high into the sky with giant colorful parachutes! This high-altitude activity will give you a fantastic bird's eye view from above and marvel through the beauty of Boracay. Renting a parachute runs up to 15 minutes, but this short period can give you the most unforgettable moment of your life. It will build your adrenaline and let you see the majestic beauty that nature offers. You can go either by yourself, your friends, or your family members. You do not need to worry much about your safety because Divemasters will brief you before trying.
12. Test your surfing skill in Windsurfing
Windsurfing is a watersport well-loved both by local and foreign tourists. It combines sailing and surfing, which makes it so addicting and nerve-wracking. The wind is an essential instrument in this activity as this will give the push to the surfboard. Watersport enthusiasts mostly spend 15 minutes riding waves on a surfboard attached to the sail. Giving this a try will give you a good chance of sailing solid winds. It is indeed a one-of-a-kind extreme sport not recommended for the faint of heart.
13. Control the wind via Kiteboarding
The best kitesurfing location in Asia is the 'Back Beach' or called ' Bulabog Beach.' Kitesurfers love this place as it has shallow blue waters and strong winds perfect for Kiteboarding. It is well-known throughout the country, and most travelers give their best shot to controlling the current. It is suitable both for beginners and advanced kite surfers. Since it is weather-dependent, it is advisable to visit from October to April. The Amihan season will give you the best opportunity To cruise along the surface water while having a kite attached to you. Adrenaline chasers who will try this active watersport will surely get their hair whipped. So, start challenging yourself and choose a difficulty level that will best suit your skill.
14. Take Mermaid lessons
Have you always wondered whether enchanting mermaids are actual? Or have you ever dreamed of becoming a beautiful sea creature with fins and scales? You can make those dreams come true by taking a photoshoot or mermaid lessons in Boracay. The Philippine Mermaid Swimming Academy will teach you how to swim, move, and pose like a real mermaid. By joining, teachers will provide you with a 90-minute lesson on breathing techniques and fancy mermaid tails. Take many instagrammable pictures when you slip into the mermaid's glittery tails.
Island You Should Include in your Island Hopping
15. Visit the pristine island of Crystal Cove
If you have a house and lot in Aklan, you'll know how the tiny island of Crystal Cove can give you a refreshing experience. It is located southeast of Boracay and has quirky nipa huts. Dropping by this place will positively make you feel that you are in an abandoned jungle camp. There are fine white sands, two limestone caves, and splendid coral reefs. You can collect seashells and feed pigeons on this island, too!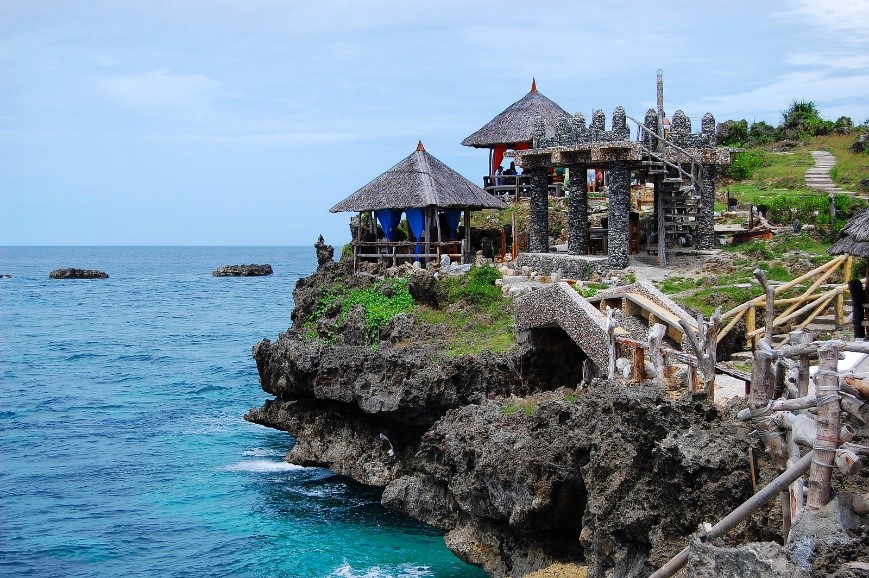 16. Have a memorable snorkeling experience on Crocodile Island
The uninhabited Crocodile Island has no actual crocodiles on it. Instead, the name got itself for resembling the head of a crocodile. It is rarely visited by tourists, which results in the reef being undisturbed. The island is an ideal snorkeling site because there is fantastic marine life scenery underwater. It is home to lionfish, scorpionfish, cuttlefish, cutters, and nudibranchs. Stopping by this island will cost you 20 pesos for the environmental fee. Nonetheless, if you are the type of person who loves Snorkeling, you'd be thrilled to buy a house and lot in Aklan to visit it as often as possible.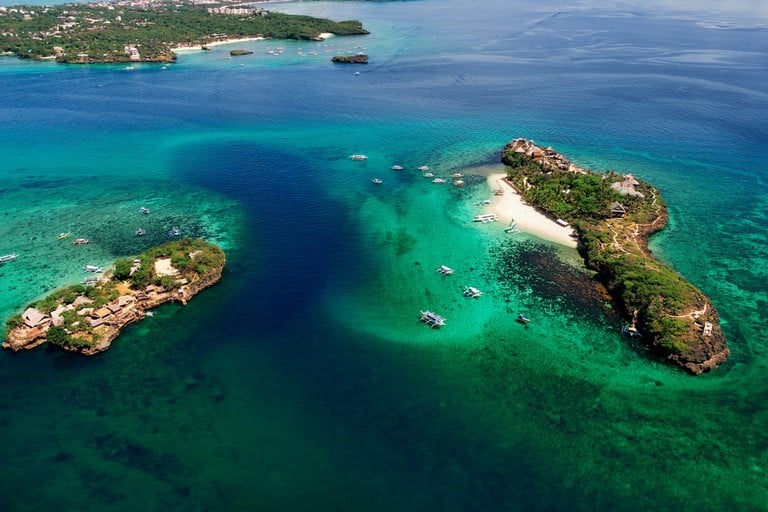 17. Walked on a crushed shell of Puka Beach
The Puka Shell Beach is located in Malay, Aklan. You can hop on this 800-meter-long island that has immense cliffs and forests. The beach got its recognition by having an abundant amount of Puka shells. Stay vigilant when visiting this place as the water level rises quickly. Despite that, it is open all year round, and try various activities such as picnicking, kayaking, and swimming. If you want to see this as often as possible, look for a house and lot for sale near Boracay. It could give you a better opportunity to visit this place!
III. Other Unique Adventures You Should Not Miss
18. Get an aerial view of Boracay through a Helicopter Ride
Looking for a grander activity will lead you to a unique helicopter ride in Boracay. This great activity will give you an aerial view of the island and neighboring beaches. The unique opportunity of flying around the island can be maximized via a 10 – 30 minute ride, depending on which you prefer. Rest assured that your money will be worth its price as you can only see the stunning island from above.
19. Try bar hopping at night
Want to meet new friends before leaving the island? No worries! You can even socialize at night while watching fire dancers. Since Boracay swiftly changes its face when the sun goes down, the bars are enormous! Indulge yourself with music, games, performance, and people! You might find a friend who owns a house and lot in Aklan!
20. Explore and Try Unique Foods in Aklan
After the six-month rehabilitation program on the island, new food stalls emerged that serve mouthwatering delicacies! There are a lot of food varieties you can choose from. There are pizzas, pasta, chicken, seafood, and Filipino foods! Explore and try eating in these old and new restaurants around the island.
Find yourself a home in the rich province of Aklan
Are you tired of spending most of your life in the busy streets of the metro? Are you now looking for a house and lot for sale in Aklan to experience the holistic lifestyle you always dreamed of? In Camella Aklan, there's no need to worry as you will be surrounded by tall pine trees, green open spaces, and unique house models. It incorporates the charm of the countryside with the elegance of a modern lifestyle that will surely pass your taste. This house and lot development in Aklan is the only premier community that can give you home within a paradise. Its 11.4-hectare Italian-Mediterranean-inspired house and lot are situated in Brgy. Joyao – Joyao along Lezo Highway in Numancia.
It is only 10 minutes away from Kalibo International Airport and 1 hour away from the paradise of Boracay Island. Investing in Camella Aklan will be a great choice since you will be close to places where you need to be. In 10 – 15 minutes, shopping centers, places of worship, tourist spots, hospitals, and schools will be right at your future doorstep. If you have kids who still need to attend universities, you can enroll them in nearby schools such as Aklan Catholic College and Aklan State University.
On the other hand, you also do not need to be distressed when someone needs medical help. St. Gabriel Hospital, Panay Healthcare Hospital, and Dr. Rafael S. Tumbukon Memorial Hospital are accessible via a 15-minute drive, traffic included. What are you waiting for? Stop questioning why you should live in Camella Aklan and start investing in this little gem of Western Visayas. Buy yourself a house and lot with complete amenities such as a swimming pool, basketball court, playground, and clubhouse.  
Camella Aklan has house and lot units available for occupancy and lots for sale only. You can choose from Camella Series house models such as Bella, Ella, Cara, Freya, Dana, and Greta. However, the Lessandra Series consists of Arielle, Ezabelle, Criselle, and Frielle. You can start a virtual tour by surfing Camella's official website. Invest now!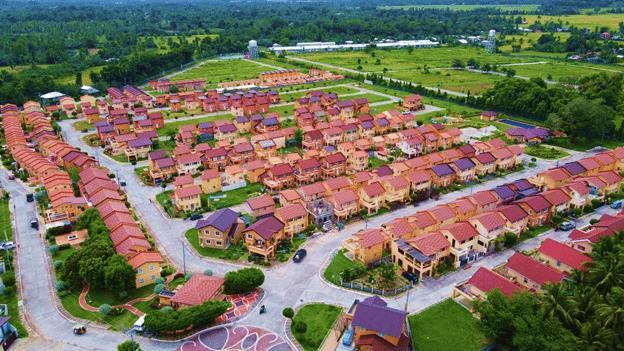 Camella Aklan