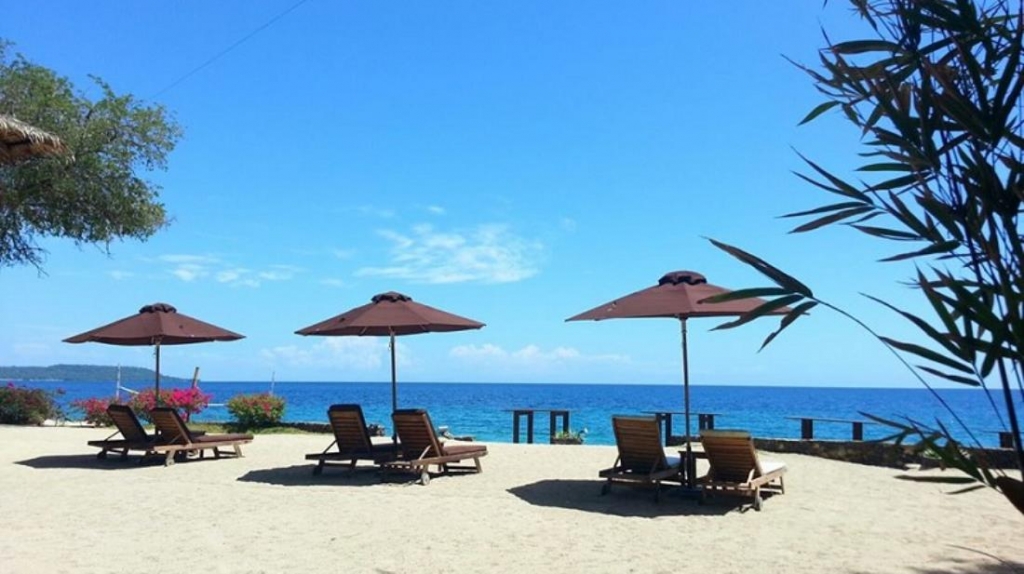 Life might be too difficult at times for any of us. Our goals, needs, and aspirations become more as we get older. We need to hustle virtually every day of our lives only to make this lifetime fruitful, with happiness and fulfillment. You must have been fatigued, but you must continue because you owe it to your family and future self. As busy people, we frequently give ourselves what we deserve. We are so focused on the future that we forget to make our current selves happy, even though we can accomplish both simultaneously.
This is the city's hustle and bustle; it's exhausting, and you may have considered retiring and moving to another region where you may find peace and comfort. You do, indeed, deserve a vacation from the hurry and bustle of everyday life. Traveling can help you heal your spirit and mind; you may also want to look into the house and lot for sale in San Juan if you wish to relocate. Join me, and let's get out of the city!
Who is San Juan?
Did you know that a tranquil municipality in one of the Philippines' provinces provides magnificent scenery, a rich culture, and investment opportunities? If you haven't heard of the village of San Juan, let me introduce you to a place of escape!
San Juan was just a barrio in 1836, and representatives had administered it since 1837. The Spanish government formally declared the town's independence from Rosario, which was the mother town of San Juan, in 1848. The municipality was called San Juan de Bocboc by the Spanish administration.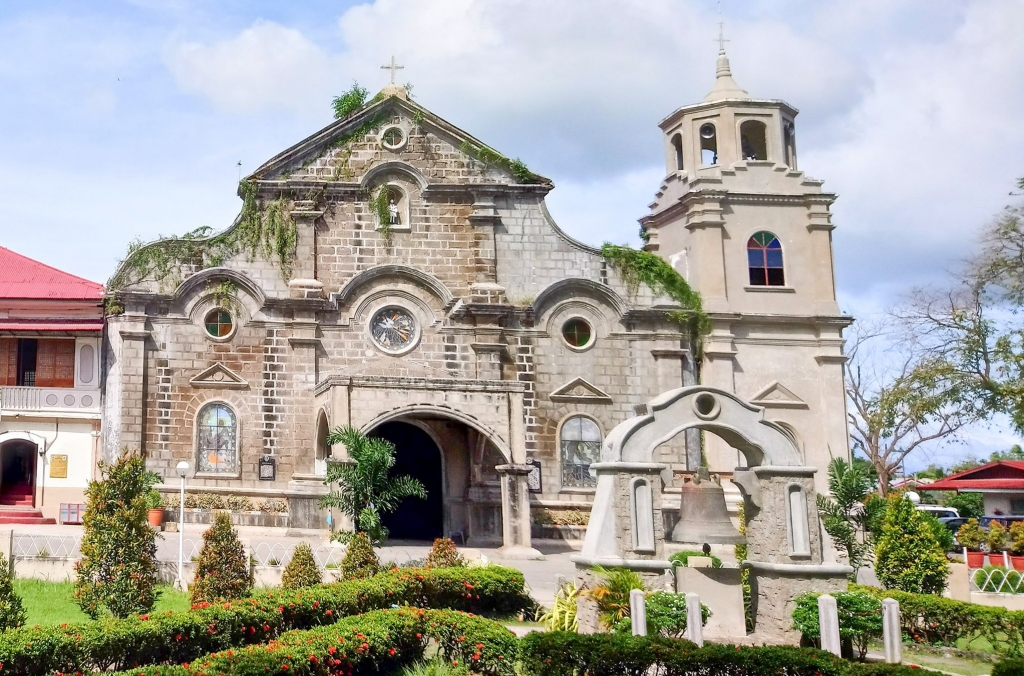 The municipality was devastated by a massive flood in 1883, which destroyed residences and infrastructure, such as priceless churches, and broke the hearts of the citizens. The floods worsened in 1886, and religious activities were temporarily halted since the churches were devastated by the tragedy; as a result, the parish priest built a temporary church and a convent a few kilometers away from San Juan de Bocboc.
By Act No.2390, endorsed by the ruling general at the time, Governor-General Valeriano Weyler, the town's name was changed to Bolbok in 1914. The name lasted barely six years until being changed back to San Juan in 1920 to honor the town's patron saint, Saint San Juan Nepomuceno.
The municipality is located in the province of Batangas's easternmost region. San Juan is a first-class municipality since its 273.40-kilometer square area is home to 23,713 houses and a population of above 141 people. Ildebrando Salud, the town's mayor, governs the province's fourth district. The municipality comprises 42 barangays, and some residents from outside the region are still seeking a house and lot for sale in San Juan after seeing what the community has to offer.
What to Do in San Juan: San Juan as Your Escape Place
Aside from its fascinating past, the town has a lot to offer. It might be a nice spot to visit since it contains gorgeous places that can take away your tension and worry, making you feel that life is imperfectly perfect like these places, reminding you to keep yourself sane, not consume yourself too much, and rest!
Visit and Get a Great View of These Breathtaking Away Places in San Juan
Since it is officially summer, you may as well plan a vacation and visit these relaxing spots! Let's get started!
Laiya Beach and Resort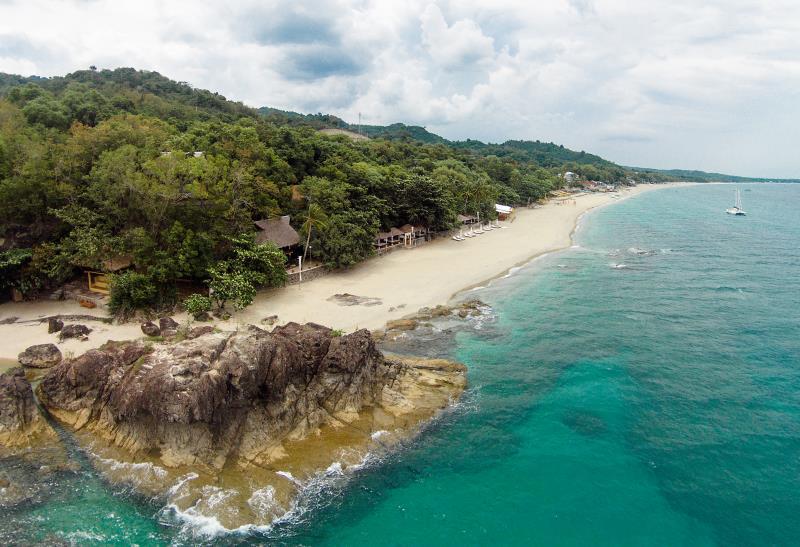 The Laiya Beach is one of the most famous and most visited beaches in our country for its white sand and clear water. It is located in the Laiya-Aplaya, San Juan, Batangas Philippines, just a few kilometers away from Manila, making it more accessible to urban people. Though the beach can't offer many water activities and luxury accommodation, it will surely make you feel as if you are in Boracay, Philippines, due to its white sand and crystal clear water.
Virgin Beach Resort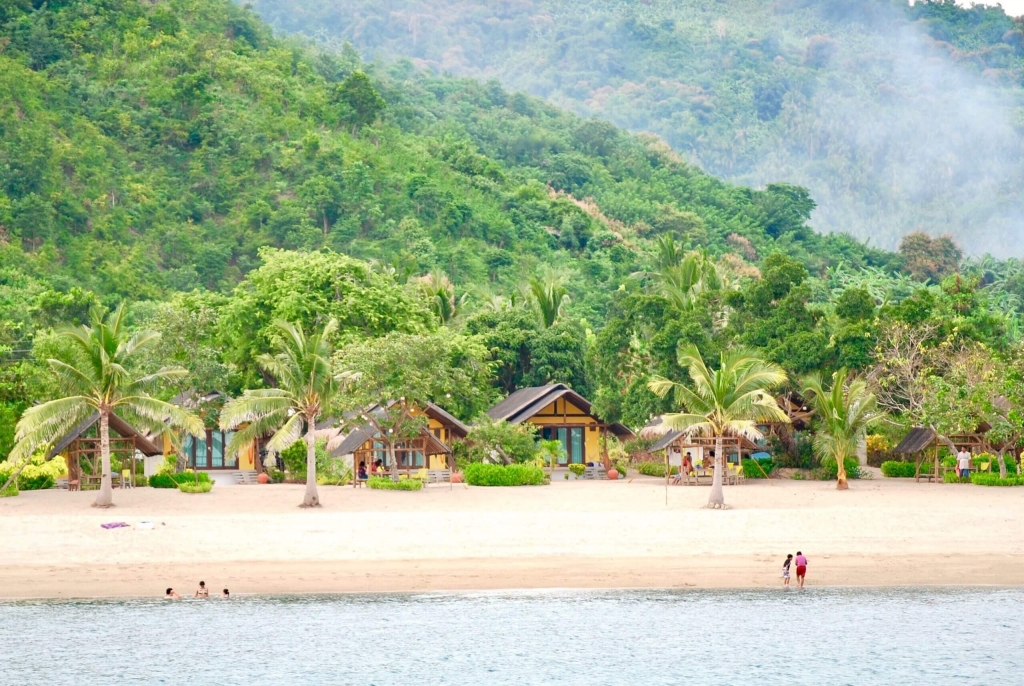 You can also do a lot at Virgin Beach Resort. Besides clear blue waters and white sand, this perfect landscape will help ease your troubled mind. It is located at Laiya-Lobo Highway, Barangay Laiya, San Juan, Batangas. It is a 3-hour drive from Metro Manila, but it still depends on traffic and road conditions; however, it is still accessible to travelers. To secure the travelers' accommodation, they are encouraged to book their stay beforehand.
The resort is open for overnight, day tours, half-day tours, and day picnics. Visitors may also rent a part of the beach for celebrations such as weddings and other special occasions. The rooms are elegant and comforting enough to make you feel as if it is your home even though you are staying just for accommodation for a day or two.
They have a variety of rooms and luxury rooms which visitors can choose from. Virgin Beach Resort will never disappoint you in terms of its amenities. Al Fresco dining is available as well, book your seats beforehand because the local and international dishes are loved, and the restaurant is in demand!
Acuaverde Beach Resort
Make your trip to Acuaverde Beach Resort your escape! It is located at Laiya, San Juan as well. Your trip to the resort will surely take your stress away because of its peaceful and beautiful landscape. It is just a three to four-hour drive from Metro Manila, where you can connect with nature again!
Watch how beautiful the sun will set while sitting on the pure and creamy white sand. Wake up in the morning in modern and traditional Filipino room models. Accommodations depend on how big the group of guests is or how big they want their room to be. Acuaverde is a perfect destination for occasions such as weddings, anniversary celebrations, birthday parties, and team-building activities. Just book your stay in advance.
Bahay Trinidad Bufi Farm
Visit these ancestral-inspired houses in San Juan, Batangas. Bahay Trinidad Bufi Farm is a one-hectare coconut plantation with over 100 coconut trees and farm animals. Travelers who are looking for a province-like feeling must visit this farm. Excellent amenities include antique and vintage furniture, refrigerator, TV, fresh and clean linens, clean bathrooms, separate kitchen, microwave, stove, dishes, and silverware. They also offer a bonfire and BBQ grilling station, and a gazebo to accommodate at least 12 people for dining. Visitors can go around because they have access to the entire property.
The main house has one primary bedroom, two guestrooms, two bathrooms, and a loft. The parking is free, and guests can utilize the WiFi connection. House rules are also implemented in the area for conservation and protection. Smoking is not allowed inside the house, even on the veranda.
Travelers are encouraged to bring their bath towels. Toiletries are provided without fee. Guests can stay for 28 days; it is allowed by the farm policies. For a day tour, travelers are encouraged to check-in after 10:00 AM and at 11:00 AM. You can check their page for safety protocols information and health requirements.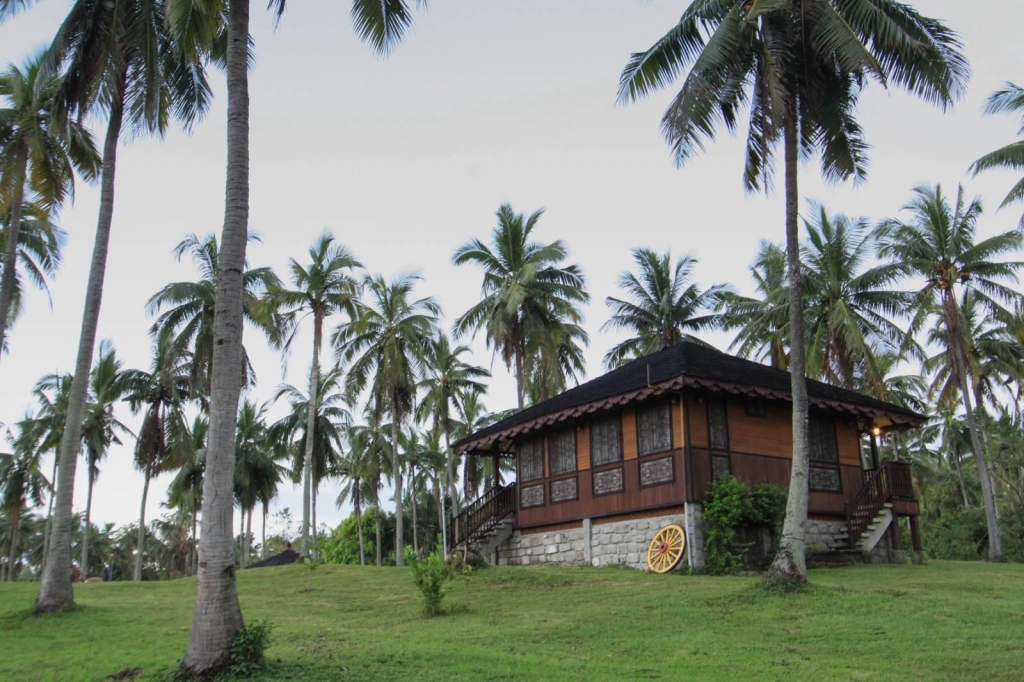 Simple Tips in Coming to San Juan
For travel tips, it is a protocol for travelers to bring their cameras, best outfit, comfortable clothes, swimwear, slippers, sunscreen, own tumbler, towels, toiletries, and an excited heart! Book your accommodation in advance to not experience hustle on your trip. Please do not leave your trash behind and throw it in its proper place. Prepare for a crowded place during weekends, especially on summer days. Allow yourself to inhale the peace and beauty of the site you will visit.
These places are only a few of the reasons why people are looking for a house and lot for sale in San Juan; they want to relocate to the municipality because aside from its beautiful places, the people of Batangas are kind and welcoming. They practice hospitality in every household, so you will surely love the locals! People are also fond of making the wedding a grand occasion. They always try to make wedding traditions beautiful and exciting. What is more, they value religious activities as well. They participate in celebrating solemn celebrations such as Holy Week.
Whenever you feel tired of the hustle and bustle of the city, remember that places are waiting for you to find out and move in. Imagine owning a house and lot in San Juan will get you closer to these beautiful places and people!
Feel at home at Camella San Juan
As a pioneer and trusted home builder in the Philippines, Vista Land has been serving Filipinos for decades now. More than 300,000 homes in 47 provinces were built to offer affordable shelter for the citizens of the Philippines. The property developer is still moving and making a way to build and develop a safe community for settlers. Camella is a well-known distinct brand that offers quality and themed homes. San Juan, Batangas is one of the provinces and cities where the property developer chose to build a community.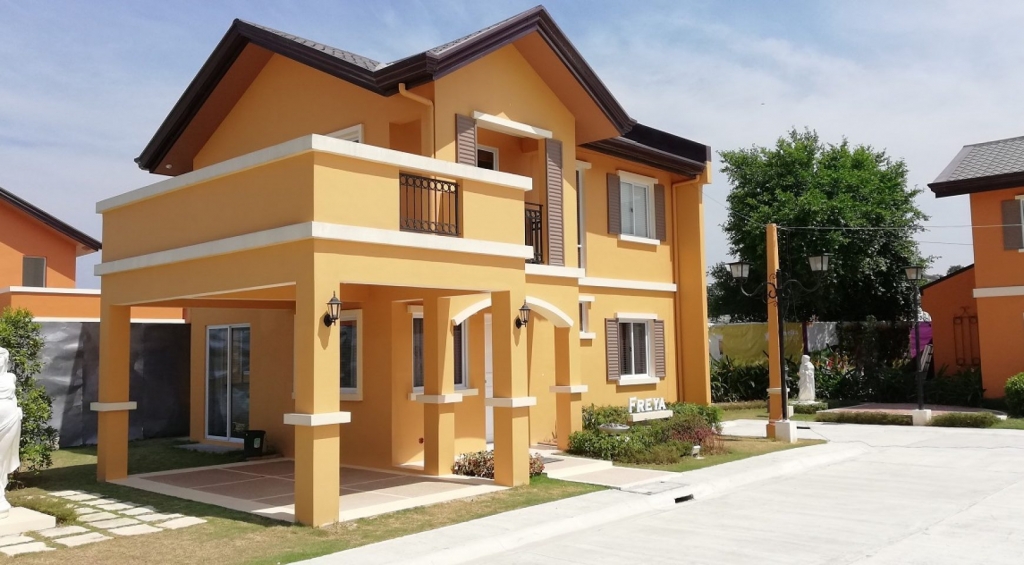 Camella San Juan is located at Barangay Calit-calit, San Juan Batangas. This 12-hectare Mediterranean and Resort-Living Architecture-themed land area were launched in December 2015 with "365 Days Summer: The best vacation is at home."
The site of Camella San Juan is accessible to all, one of the reasons why home buyers are considering Camella's house and lot for sale in San Juan. It is strategically located along Rosario San Juan Candelaria National Road near Quezon's Eco-Tourism Road, so basically, traveling will never be a hassle. Van and jeepney terminals are also close to the site.
Learning institutions like Batangas Eastern Colleges, BSU – San Juan Campus, and Jose Marcello Institute are just 14 to 18 minutes away from the Camella San Juan site.
You don't have to worry about grocery shopping because San Juan Public Market and Puregold Jr. San Juan are only a few meters away from the site.
The famous San Juan Nepomuceno Church is also 10 minutes away. Entertainment facilities, convenience stores, and other places of interest are also close to you. It is indeed that Camella always build homes and community in a strategic location.
Enjoy Themed Amenities in Camella San Juan

Camella will never let you down in terms of amenities and features. Homeowners may celebrate special occasions in the resort-living themed clubhouse. They also utilize the parking space, the interactive swimming pools, beach volleyball court, and Kid's Play Area. Settlers also live safely and soundly because security guards roam around the vicinity seven days a week! The guardhouses have also been improved. CCTV cameras are installed in every corner of the site.
Camella San Juan offers a variety of house models that homebuyers can choose from. Angat Series have Criselle, Ezabelle, and Sienna. Premier Series have Bella, Cara, Dana, Dani, Ella, Freya and Greta. Each one has house features that will surely love by you! What are you waiting for? Look for a house and lot for sale in San Juan now!
Moreover, buying a house and a lot in San Juan is wise. The home's value appreciates fast and is of high importance. It is affordable, and homeowners may hold their property for rent, generating steady cash flow for owners.
Camella offers flexible financing terms and schemes. They accept different payment methods and good tern installment billing. They also offer specific loanable amounts for banks or in-house.
Ready to Come Home in San Juan?
The heavens will always take you to the place where you truly belong. Your struggles and hustles will be all worth it. Someday, you will pass all the hardships you are experiencing at the moment, and through that, you will be the most robust version of yourself. But as you take the rough road, you are supposed to walk through to get to the place you want to be, take a little break and sometimes unwind because you deserve it! It's been a long way, and we are so proud of you!
That is why Camella wants you to be living in a peaceful community. It is indeed. Purchasing a house and lot for sale in San Juan will take your stress away! What are you exactly waiting for? Own a house and lot now!