With its views and accessibility, Rizal makes a perfect home location. See how a house and lot in Rizal can improve your lifestyle.
---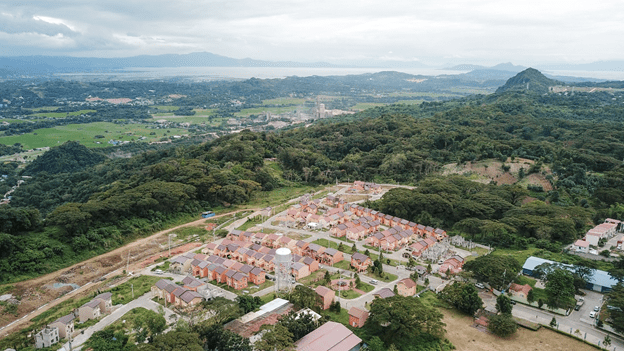 The hustle and bustle of the nine-to-five routine in big cities sometimes wears us out. In a fast-paced environment, the feeling of calmness is much needed after a day at work. More often than not, this plants a desire to look for laid-back provinces that line the border of Metro Manila.
To convince ourselves to move to calmer places, however, often includes a significant time to research and asking a lot of questions of practicality and convenience. Is choosing to leave the business district worth sacrificing the proximity to friends and workplace? Are there convenient travel options from the province to the city?
Why Live in Rizal?
Rizal, a first-class province in the east that is Metro Manila's closest neighbor, makes an ideal choice to snag the best of both worlds. Dubbed as one of the most sought-after locations, Rizal province is a laid-back province with refreshing cool winds and postcard-perfect towns filled with lush green landscapes. The result is a residential scene that many nature lovers would appreciate.
Most of its towns just lie on the shores of the Laguna de Bay. These are all on top of Rizal's warm and hospital people, something that gives a sense of community.
Clearly, the province of Rizal is an ideal place to wake up to without worrying whether you can get to work on time.
Here are six reasons why a move to the Metro's eastern outskirts is not only an ideal but also the better choice.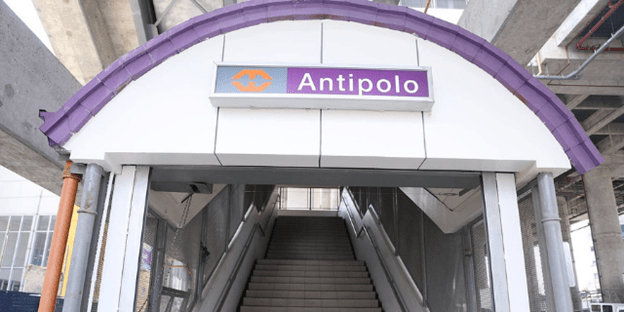 1) Rizal is now more accessible than ever
Whether by private car or public transportation, the Province of Rizal puts you in a worry-free position traveling to and from the city. The eastern province is accessible more than ever, with a new toll road called the Metro Manila Expressway.
Once fully constructed, it will link Rizal to the rest of the metro and Calabarzon (Cavite, Laguna, Batangas, Rizal, Quezon). The expressway will also serve as a faster route to EDSA and C-5.
Going to and from Rizal is commuter-friendly, too. The province is only an FX ride away from SM Megamall and Starmall Shaw Boulevard.
Residents are now also enjoying a more manageable commute with the LRT-2 East extension, which started operations mid this year. This shortens the travel time from Recto, Manila to Masinag, Antipolo, to an estimated 40 minutes.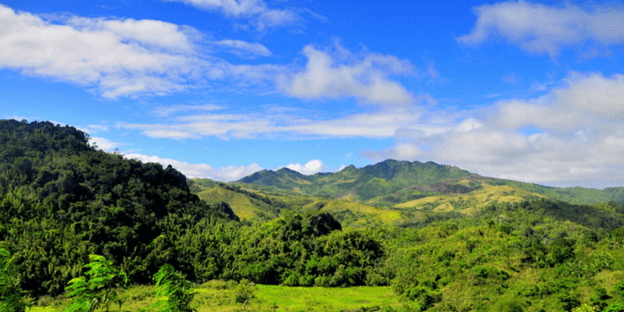 2) The province is closer to nature
Perhaps one of the main reasons why acquiring a house and lot in Rizal is a wise decision is the province's laid-back yet pleasing environment. The province lies at the foot of Sierra Madre, the mountain range famous for being the longest in the Philippines.
Imagine waking up to the calming views of rice fields, rolling hills, refreshing mountains, and trees instead of skyscrapers, all after working hard the previous day. It is therefore a good location for those who want to achieve the ideal work-life balance.
In its various towns, you will find revitalizing residential hubs. The range of house and lot for sale options in Camella Sierra Metro East and Camella Meadows, for example, are ideal places to settle down for growing families and retirees. Both communities have easy access to the city and are especially beneficial for the working class and students.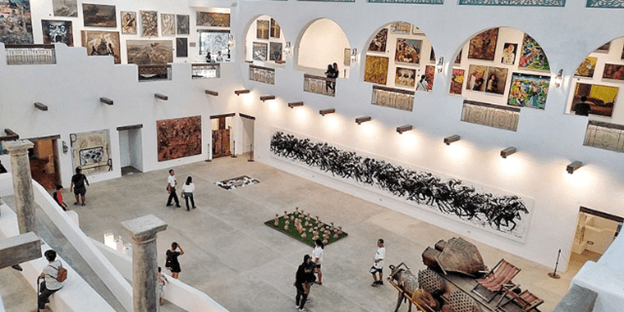 3) Rizal is a sought-after tourist destination.
Aside from the accessibility of Rizal to the metro, living here offers more advantages. The province is also known for its countless tourist destinations that will surely captivate anyone's heart.
If you are a fan of nature spots, do not miss to check out the Angono-Binangonan Petroglyphs, Hinulugang Taktak, Masungi Georeserve, Mt. Daraitan, Mt. Pamitinan, Pililla Wind Farm, and Pinto Art Museum. Pinto Art Museum hosts a variety of visual arts from national artists in its many exhibit rooms. This makes Rizal a haven for nature and art lovers.
To add to the adventure, you can also visit Talim Island, Tinipak River, and Treasure Mountain. These are just some of the one-of-a-kind attractions and sought-after destination options to satisfy your wanderlust soul.
Foodies will love Rizal as there are a variety of cafes and restaurants in the state that rival Tagaytay's restaurants with breathtaking views, delicious food, and cool weather. These characteristics also make Rizal a favorite Holy Week retreat spot for many families.
The most beautiful places away from the metro to enjoy food while admiring the scenery are the following:
Tahanan Bistro
Burrow Cafe
Tipulo Filipino
Café Rizal by Peppermill
Cafe Lupe
Vieux Chalet Swiss Restaurant,
Luljettas Hanging Gardens
If you find yourself in Tanai, you may also drop by Lutong Pugon, Ricardo's Vista del Cielo, and La Franco's Veranda. In the Pililla area, you can also try Bulawan Floating Restaurant, Balandilia Restaurant, and Cassandra's Peak.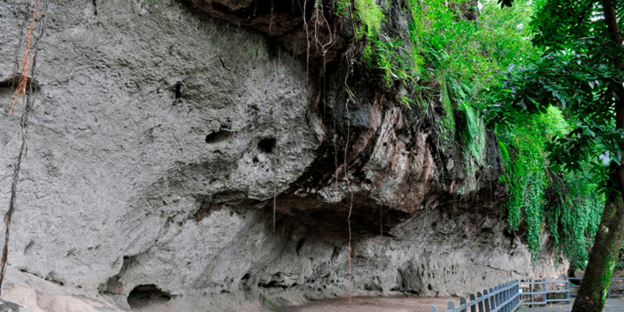 Related: 10 Must-Try Cafés And Restaurants
4) Rizal is rich in culture.
Culture in Rizal is also rich and very much vibrant in and around the area. May it is in terms of history, religion, the arts, or a combination of them all, Rizal has landmarks that significantly reflect all these.
Known as the oldest work of art in the Philippines, the Angono-Binangonan Petroglyphs are a great example of history and art coming together. Modern art enthusiasts will surely love and appreciate the Pinto Art Museum, which houses some of the most valuable art collections.
Devout Catholics also flock to Antipolo Cathedral, Tanay's Our Lady of Peace and Good Voyage, and Regina RICA churches, which are popular places for them to express their faith.
By choosing to live in Rizal, you have easier access to all these culturally-rich places, something that you would not be able to do on a regular basis in the metro.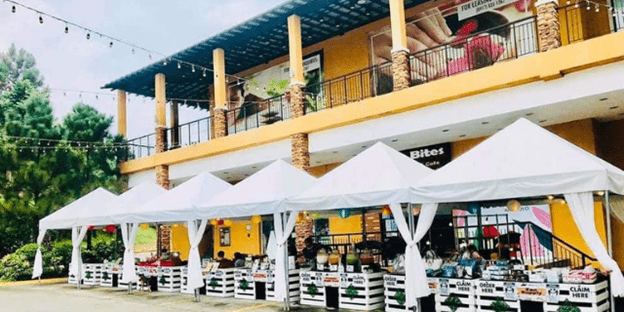 5) Rizal houses landmarks where you can quickly get what you need.
Rizal provides all the modern comforts you need, yet another compelling reason to buy a house and lot in the province, particularly in Camella Sierra Metro East or Camella Meadows. Both properties are located near schools, shopping malls, hospitals, and other significant places where you can get your necessities.
Vista Mall, Robinsons Place, Xentro Mall, and Shopwise Antopilo are just a few of the shopping destinations where you can get your essentials.
Rizal is also home to excellent schools like Assumption Antipolo, LaSalle College Antipolo, San Beda University's IBED Campus, FEU Roosevelt Cainta, and Our Lady of Fatima University, so it can also provide the best education for children.
6) Rizal is a perfect home locations because of its reasonable cost of living.
Given the fact that Rizal seems to be an extension of Metro Manila, Rizaleños enjoy the province's low cost of living. Essential commodities and needs are very accessible and affordable. Utilities such as water and electricity are also abundant and distributed at a very reasonable price.
This only proves that acquiring a house and lot in Rizal is cheaper than in a luxury location in Metro Manila, as the prices are lower than those in the business districts.
It is undoubtedly a residential paradise for growing families, newlyweds, yuppies, or even matured families and those planning to retreat in a more relaxed environment.
With all the mentioned reasons, living in Rizal definitely makes an excellent choice for anyone looking for a home that is situated in a peaceful environment and at the same time near the city.
Those convinced to make their move to the East as soon as possible should make their way to Camella Sierra Metro East and Camella Meadows. Both communities offer house and lot for sale in Rizal that are accessible to primary conveniences and essential establishments like schools, hospitals, grocery stores, and malls. Everything you need is within arms' reach.