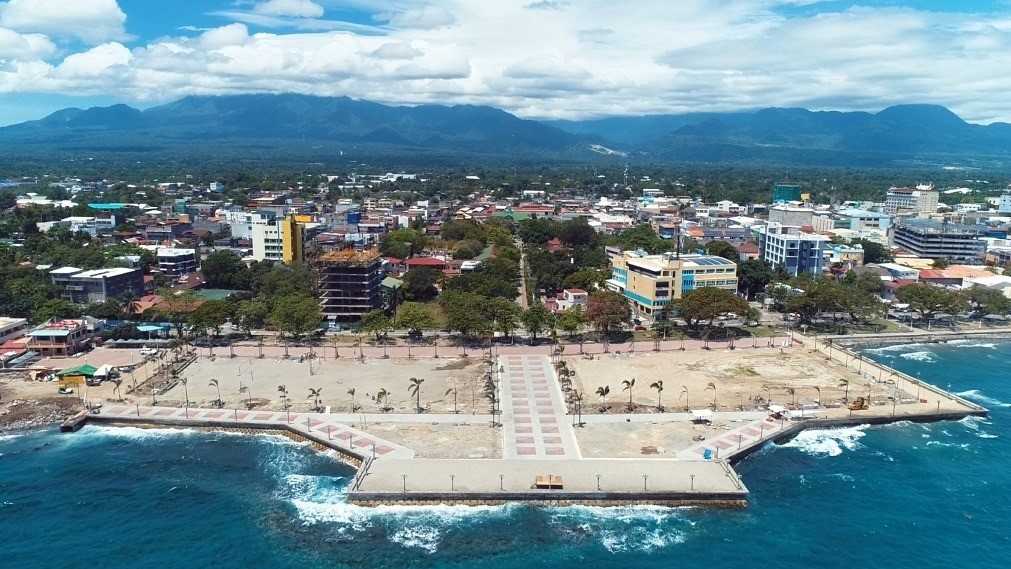 Located in the southeastern part of Negros Island, Negros Oriental is a province that is gradually gaining international attention for its active economic activities. The province always makes the list of must-visit tourist destinations in the country with its Mt. Kanlaon as one of the hikers' favorites; Apo Island as a leading dive site, and Bais City for dolphin watching adventure. While these top tourist sites and other majestic natural attractions provide livelihood among the residents, more business and employment opportunities are present here that spur the province's economy further. 
The provincial capital of Negros Oriental is Dumaguete City which is known for its moniker "City of Gentle People." Development in the city and the province as a whole, however, is directly opposite to "gentle" as it continues to be strong – driving this part of Central Visayas as an ideal location for business and investments.
Discover the dynamic economy and aggressive development in Negros Oriental in the points we prepared below.
Companies and enterprises generate employment opportunities.
Dumaguete City, also recognized as a University town with the presence of several educational institutions, produces well-educated Dumagueteños who do not run out of ideas of which businesses and services to explore. The city's workforce also does not disappoint local and foreign companies. This makes it an ideal location for Business Process Outsourcing (BPO) companies. In fact, Dumaguete is among the world's top Business Process Outsourcing (BPO) destinations. In the first half of 2021 alone, a 20 percent growth was recorded in Negros Occidental's BPO industry. This growth is equivalent to a monthly addition of PHP28-million to the economy of Dumaguete City, home to most BPO companies in the province.
Aside from BPO companies, plenty of SMEs in the province provide livelihood opportunities among the locals as it contributes to the local economy. SMEs benefit from government-initiated programs including the establishment of Negosyo (Business) Centers and Shared Service Facilities (SSF) which can help entrepreneurs develop and sell their local products and homemade delicacies, among others. But the COVID-19 pandemic has not spared Negros Oriental. To help the economy get back up, the province has seen the necessity to help the small and medium enterprises (SMEs). After the onslaught of the virus in 2019, the province was quick to reactivate its micro, small and medium enterprises development council (MSMEDC) to jumpstart the economy.
Sufficient infrastructures keep the goods and services moving.
Infrastructures are the best economic driver. Without a doubt, the presence of many infrastructure projects in Negros Oriental ushered the province into its current economic situation. Present in each of the congressional districts of the province is the Department of Public Works and Highways (DPWH) district offices which oversee infrastructure undertakings like roads and transport utilities. National and provincial roads and bridges answer connectivity needs for personal and trade purposes. Dumaguete City is also accessible by land, air, and sea. Domestic flights to and from Manila are catered in Dumaguete-Sibulan Airport, the only major airport in the province; along with some private airports. If you are traveling by sea, worry not as ports are plenty in the province. Among them is the Port of Dumaguete, Ports of Tandayag, and Port of Guinhulngan.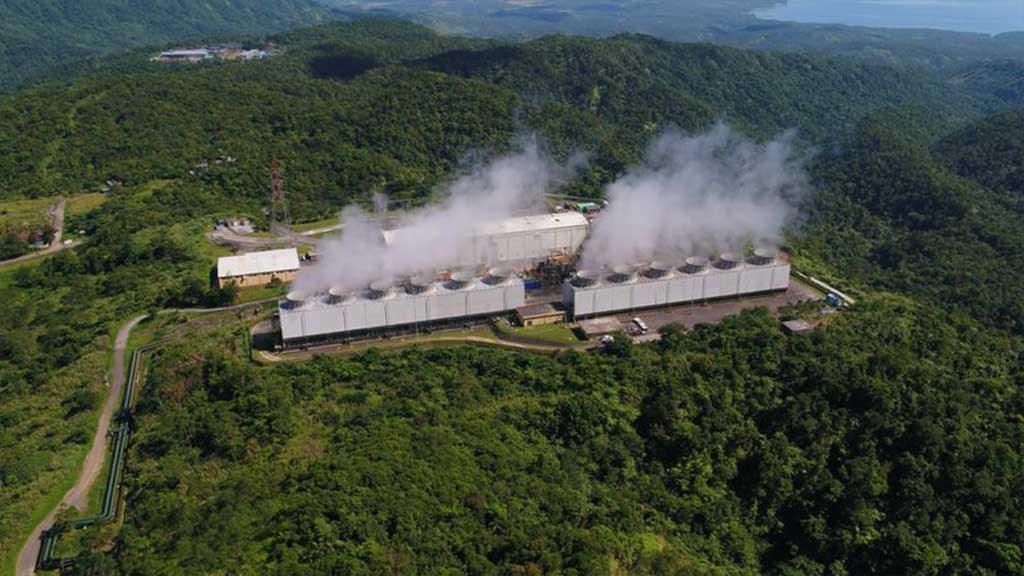 Potable water is highly accessible in Dumaguete City and five other towns in the province. Meanwhile, geothermal power plants provide geothermal energy as the main source of power in the province. It also generates clean power through solar, hydro, and wind sources. Negros Oriental's use of renewable energy makes it more appealing to business owners and home hunters as cheap power can mean a lesser cost of living. This also gives Negros Oriental another aspect to be proud of as it was the first province in the country to declare a clear commitment to renewable energy sources through a yearly local government event called "Renewable Energy Day" every March 5.
Commercial centers and food hubs stimulate economic activities.
The economic development in Negros Oriental is supported by the movement of people especially seen in its commercial zones and food parks. These places of convergence encourage the circulation of cash. It supports businesses and the transport sector as it also increases the demand for labor. Commercial hubs include the Lee Super Plaza, Siaton Business Hub, and RBP Commercial. Among the famous food hubs, meanwhile, include Manong Kingko Food Park, GVV Food Hub, and Alberto Food Hub.
Negros Oriental makes an ideal province for real estate.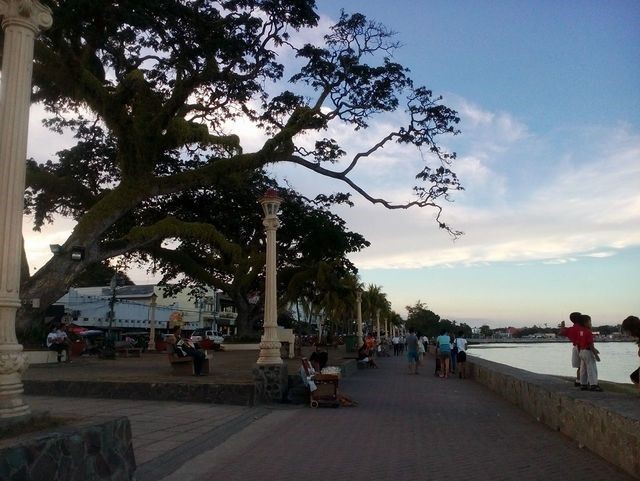 Are you looking for a place to invest or to live and enjoy your senior years? The "City of Gentle People" in Negros Oriental is definitely the best place for you. Aside from the economic considerations mentioned above, Dumaguete's peaceful environment and friendly people attract residential projects by real estate companies. Dumaguete City was tagged as the best place to retire in the Philippines in 2019 by the Philippine Retirement Agency. The city is worthy of the title as it has an ideal climate and is home to several modern health facilities and tourist attractions. Camella Homes, the most trusted housing brand in the country, realizes your need for a place to seize your retirement years. Camella Negros Oriental, the new project of Camella Dumaguete, must be your choice if you are looking for a house and lot for sale in Negros Oriental. You will never go wrong with Camella Negros Oriental – whether you want a house and lot to grow your family, spend your retirement years, or for your long-term investment plan.
Camella Negros Oriental assures a gentle, safe, and secure life.
Located in Diversion Road, Lower Cantil-e, Dumaguete City, Camella Negros Oriental offers a wide array of house models you can choose from to fulfill your family's needs. Each Italian-Mediterranean-inspired house is prepared carefully to suit every homeowner. Every house in this prime community has two stories and has at least three bedrooms, two toilets, and baths, a spacious living room, kitchen, and dining room. A carport is also available for your parking needs.
Camella Negros Oriental provides every Negrenses an upgraded lifestyle with its key amenities which include the following:
· Basketball court
· Clubhouse
· Entrance gate with security
· Jogging trail
· Parks
· Playground
· Swimming Pool
On top of these, Camella Negros Oriental is also conveniently located so you can live near shopping malls and public markets (Lee Super Plaza, Robinsons Place Dumaguete, Dumaguete Downtown, Dumaguete Public Market), schools and universities (Siliman University, Foundation University, Negros Oriental State University), hospitals (Ace Dumaguete Doctors, Siliman University Medical Center, Holy Child Hospital, Negros Oriental Provincial Hospital) and places of worship (St. Catherine Alexandria Cathedral, Our Mother of Perpetual Redemptorist Church, Siliman Immaculate Parish).