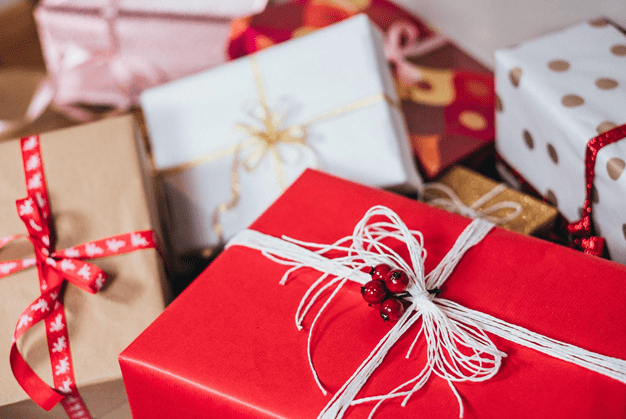 The most wonderful season of the year has arrived in the Philippines! In any case, you are losing track of time as you might become busy with school, work, or life in general. It is easy to snap back to reality once the "Ber" months come in.
Christmas is a huge holiday celebrated around the world. Every year, the 1st day of September is no ordinary day for the Filipinos worldwide as it signals the beginning of the countdown to the world's longest Christmas season, setting the Philippines apart from other countries.
Filipinos love to play the classic songs of Jose Mari Chan, Mariah Carey, and other holiday songs on the speakers of households, malls, and over the radio stations in the country until December 25. Also, you will suddenly notice all the public places decked out in decors, which always makes it easy to get into the holiday festivities. Part of these festivities is looking for gifts and start shopping for gifts.
However, Christmas in the Philippines is going to be very different in many waysfrom how celebrate it before. Parties, reunions, and other social gatherings has to proceed virtually. While gathering, some physical restrictions must be followed and observed according to the regulations of the Inter-Agency Task Force (IATF).
In addition, shopping in crowded spaces might not be ideal. There are other options to do your early Christmas shopping to avoid the last-minute gift shopping even without going out of the comfort of your home.
Online Shopping Sites for Your Holiday Shopping:
While we're still in the middle of the pandemic, our shopping habits also have to adjust. The good news is that there are various online shopping platforms that can deliver gift items straight to your home. With online banking and e-wallet, paying for items from online stores is now cashless and more convenient. Here are several online shopping sites where you can do early Christmas gifts online shopping:
All Home: An online Shopping Portal for Home and Furniture Gift Ideas
All Home is a one-stop shop for all types of household needs—from furniture, appliances, authentic gadgets, homewares to linens and even construction materials. If your gift receiver is eyeing to make renovations for their house and lot this holiday, AllHome vouchers and promos await on their website.You can enjoy up to 50% Off on selected items at AllHome's Big Hardware Sale starting September 1, and bear in mind to check out their upcoming exciting offers this holiday season.
Payment Options:
Online Payment: Yes.
Cash on delivery: Yes.
Lazada: One-Stop Online Shopping Site for Your Mall Staples
Lazada brings all your favorite brands from beloved malls online—from electronic devices to house decor and items. If you're planning to give your family member a new essential for their house and lot like air fryers, vacuum cleaners, and other appliances. Lazada has your back as they also have it available within the online store.
These appliances come with a warranty, so no need to worry about them malfunctioning. Lazada has loads of sales this holiday season as early as September, so don't forget to add to the cart now and check out!
The platform features thousands and thousand of online shops that you can check with just a few taps. As a result, you get a vast range of selections and a complete list of all the stuff you need for your gift baskets.
Payment Options:
Online Payment: Yes.
Cash on delivery: Yes.
Shopee: Your Budget Online Shopping Store
Next to the holidays, Filipinos also love free shipping. Shopee offers plenty of good deals that suit everyone's budget and delivers it right to the door of your house and lot. You can also get items free of charge or with a large discount when you use their promo vouchers.
Another attractive feature of Shopee is the cashback where you can earn coins from your transactions that you can use for your next purchase. To make the most out of your money, take advantage of their holiday sales like 9.9 sales and 10.10 sales to check out your ideal home decors from your cart to make your home cozy and relaxing.
Like Lazada, Shopee also offers a wide range of perfect gift items like scented candles, humidifiers, curtains, and other accessories. If you want more personalized gifts like shirts, mugs, or posters, Shopee also has online stores within its app where you can get them. This way, sending gifts and accessories to your loved ones is easier.
Payment Options:
Online Payment: Yes.
Cash on delivery: Yes.
Zalora: Your One-Stop Online Store for Fashion Gift Items
Virtual Christmas parties are on, but that is not an excuse not to dress up to the party. Have a fashionista loved ones? Zalora got you from clothes, shoes, up to bag brands available on its websites. It is the go-to online store for all things fashion you and your loved ones need.
Zalora features products from clothing stores Uniqlo, Zara, H&M, and the store even has its own line to give buyers more selections of clothing staples. Zalora is also the perfect place if you want to gift high-end sports clothes and active wear to your loved ones. If you are looking for an online store with authentic dainty pieces and accessories, Zalora is the place for you.
Payment Options:
Online Payment: Yes.
Cash on delivery: Yes.
Beauty MNL: Your Top Online Source for Beauty Product Gift Items
Holidays are the perfect time to relax and take care of ourselves from the tiring work, school, or life in general. With this, Beauty MNL allows us to do what we exactly need with its wide variety of skincare, bath and body care, wellness products, and home and lifestyle items.
Find the ideal gift foryour loved ones and have a relaxing holiday with BeautyMNL's bestseller items that you can share with your everyone, like face masks, lotions, moisturizers, and beauty oils. You might also check out deals for their bundled gift ideas and take advantage of their promos.
Payment Options:
Online Payment: Yes.
Cash on delivery: Yes.
Sephora: Your Popular Personal Care Shop Online
Aside from its leading chain of perfume and cosmetics stores abroad, Sephora features an emerging brand across its broad range of product categories such as skincare, makeup, fragrance, body, and haircare.
Yes, you read it right. One of the most popular chains on personal care and beauty is in the Philippines. Now, you can easily shop for those international makeup, hair, and skin beauty products and brands and have it directly delivered right to your doorstep.
Payment Options:
Online Payment: Yes.
Cash on delivery: Yes.
Baby Company: Shopping Online for the Little Ones
Baby Company is a one-stop baby specialist hub for moms or moms-to-be with a wide variety of top quality brands for baby products for feeding, caring, protecting, playing, dressing up, and traveling with your baby. Make your loved ones and friends' motherhood experience happier and more delightful with the best products and the best brands for their babies this holiday.
Payment Options:
Online Payment: Yes.
Cash on delivery: Yes for Metro Manila area.
Pet Warehouse: Gift Ideas for Your Fur Babies
Of course, we shouldn't forget our fur-babies. Pets also deserves nothing but the best this holiday season. Pet Warehouse is the perfect go-to place where to shop thousands of pet products that the fur-babies would surely love.
Pet Warehouse doesn't only provide pet needs such as treats, health, and dental care items. But they also offer grooming supplies to make fur babies much cuter this holiday.
Payment Options:
Online Payment: Yes.
Cash on delivery: Yes via third-party online shopping sites.
These are just some of the online shopping portals where you can buy stuff to gift everybody this year. Over the past few years, online shopping has grown exponentially. Even real estate companies like Camella have opened online options for buyers to purchase and paying for their house and lot.
Even if we're celebrating Christmas in the Philippines differently, we still want the Filipino holiday spirit to remain with us. Camella Homes, the Philippines' leading and trusted home builder, offers you andyour family a home to celebrate the holidays better while staying safe and healthyin its master-planned community.
Celebrate the holidays better with us here at Camella. For your house and lot for sale options, check out Camella's catalog.