Davao Region was not spared when the business sector in every key city and province in the Philippines was ravaged by the pandemic. But like how a progressive region is expected, Davao Region's economy was quick to bounce back.
Philippine Statistics Authority data reveals that this region in the southeastern part of Mindanao saw a record high of 5.9 percent increase in its economic performance last year, far better than the negative 7.5 percent in 2020. The boost in its economic performance translates to PHP882 billion with the industry and service sectors having the highest contribution.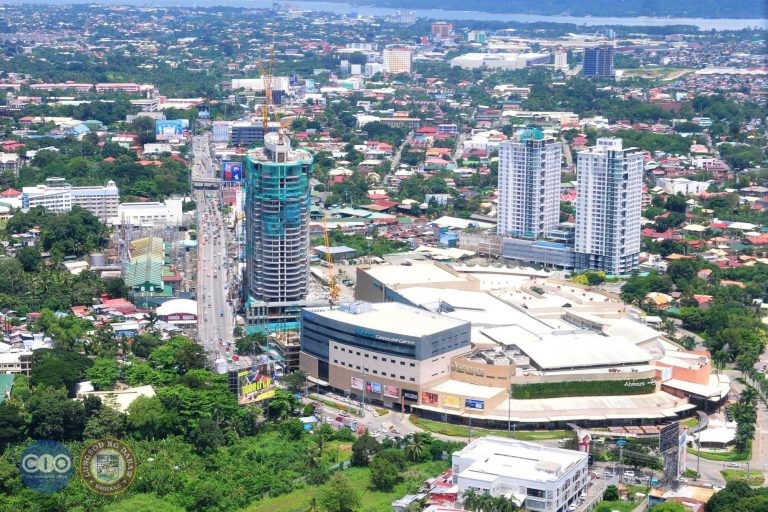 This economic boom is not going anywhere as it will be further aided by the rise of infrastructure like residential developments in Davao City, according to the National Economic Development Authority (NEDA). Moreover, a recent law creating Metropolitan Davao can add an extra push to the economy of the region and Mindanao as a whole.
What makes up Metro Davao?
On April 13 this year, President Rodrigo Duterte signed into law "An Act Creating Metropolitan Davao Development Authority" which establishes Metropolitan Davao as a special development and administrative region. Among the cities and municipalities covered by Metro Davao are:
Davao City 
Digos, Davao del Sur 
Mati, Davao Oriental 
Maco, Davao de Oro 
Malita and Sta. Maria in Davao Occidental 
Carmen, Panabo, Tagum, and Island Garden City of Samal in Davao del Norte
Sta. Cruz, Hagonoy, Padada, Malalag and Sulop in Davao del Sur 
The law's principal author Deputy Speaker Isidro Ungab underscored the important role of Metro Davao in the region's development and socio-economic transformation. Make sure you take the front row seats as this promising economic revolution happens. Here are the areas, especially in Davao City, you should keep in mind to make valuable investments and realize a quality life. 
Furthermore, the Metropolitan Davao Development Council (MDDC) is made up of the Regional Development Council chairperson who coordinates with the local government units.
Key Business Areas in Metro Davao
Lanang
Lanang is the central business district in Davao City where the first SM Premier Mall in Mindanao, SM Lanang Premier, is located. This indoor four-story shopping mall serves as a place of convergence among families and friends who wish to shop, dine, and avail themselves of essential needs and services.
Apart from the stores inside SM Lanang Premier, consumers have a long list of choices as more businesses also thrive in the area. Lanang Business Park has commercial buildings and offices open for tenants who run different types of companies and businesses. Among the big businesses that hold operations here are San Miguel Foods, Inc., Star Paper Corporation-Davao, and Cosco Shipping Lines.
The developments in Lanang are incomplete without a project from Camella Manors. Camella Manors' upcoming vertical village project in the area is to watch out for. Bringing the legacy of Camella, the master-planned condo village in Lanang promises to give occupants a balanced lifestyle with its resort-themed amenities, top-grade security features, and refreshing perimeter lavished with Caribbean pine trees.
Buhangin
Buhangin belongs to the second of the three districts in Davao City and is composed of 13 villages. Aside from serving as a home to residents, Buhangin, being a commercial area, also caters to people from different walks of life coming from different parts of the city. According to NEDA, manufacturing firms or makers of food products and non-food items like equipment and furniture are aplenty in Buhangin. It is also home to equally huge agri-based companies.
Like Lanang, several companies, accommodation establishments, and business parks also thrive in the Buhangin. Among them is Angliongto Investment And Development Company Incorporated, Greenheights Business and Convention Center, and First Mindanao Business Park. Two shopping malls are also located in the district namely, the Gaisano Grand Citygate Mall Davao and NCCC Mall Buhangin.
With the increase of people working and doing business in Buhangin, the demand for residential spaces has also increased. Camella Homes, the leading housing brand in the Philippines, provides Filipino families with the best option to own a house and lot in Mindanao.
Camella Davao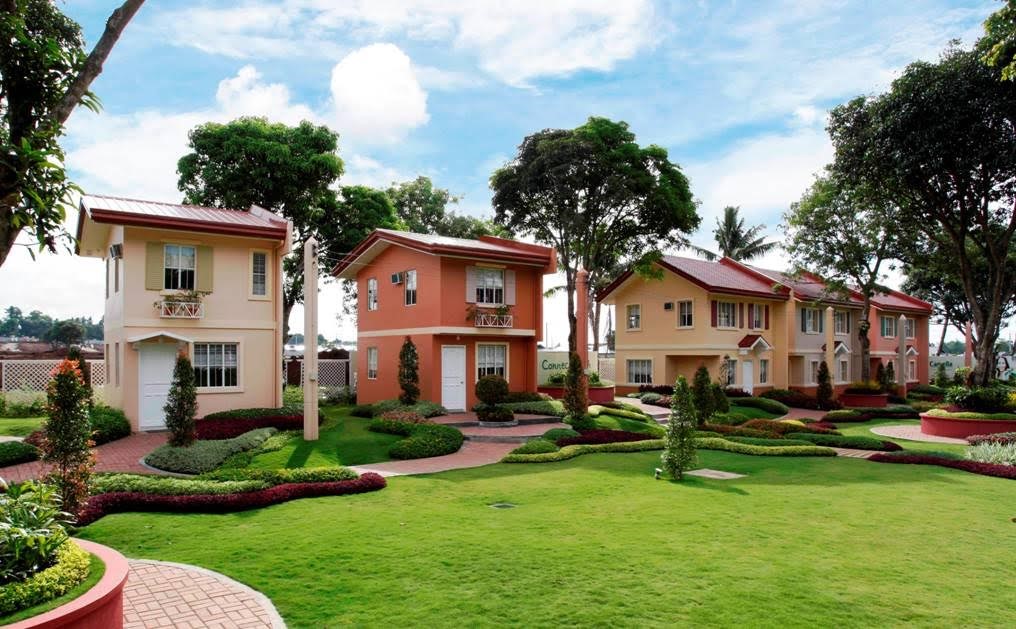 Camella Davao is located in Barangay Communal, one of the villages in the Buhangin district. A peaceful living in a progressive district is within your reach with this self-contained community. Camella Davao, nestled in a 38-hectare prime lot property, puts you close to nature, giving you the fresh air and a refreshing view of clean and green landscapes every day. Its strategic location allows you to access key places. You are close to SM Lanang, Abreeza, Gaisano Mall, Davao Medical School Foundation, Ateneo de Davao University, and Jose Maria College, to name a few.
Your house and lot in Camella Davao is an ideal place to raise a family. It can also be a sound investment if you put it for lease. Camella Manors Frontera is another real estate property within the district that you can add to your growing investment portfolio.
Camella Manors Frontera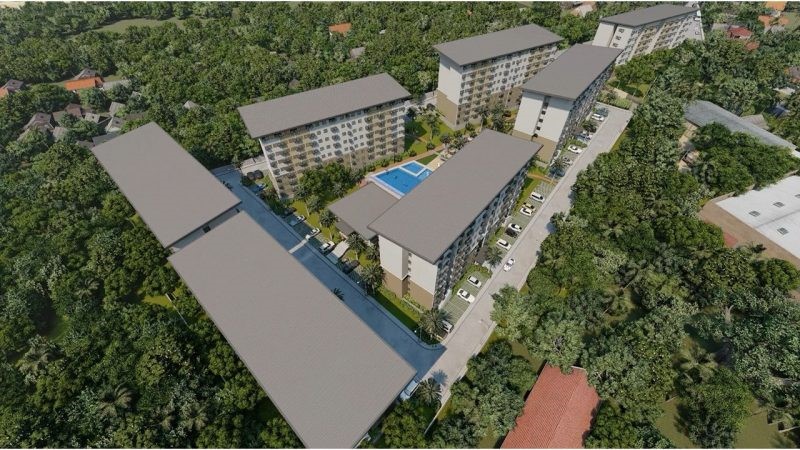 It is a vacation day every day if you live in Camella Manors Frontera. This condo village in Tigatto Road, Buhangin gives off an authentic resort vibe as you appreciate the perfect blend of suburban and well-preserved nature. Encircling your resort-themed real estate property are lifestyle and leisure centers and commercial establishments. These are on top of the infrastructure and key businesses that are soon to be realized in the area. To note, transportation is also accessible from your property and you are only a 2-hour flight away from Manila!
Owning a space in Camella Manors Frontera is also owning a holistic lifestyle. Amenities available on your property are pocket parks, jogging trails, and an indoor gym. A 24/7 security and electric perimeter around Camella Manors Frontera also helps in your peace of mind knowing that your property and family are safe.
Matina
Matina is another commercial area ideal for business and investments in Davao City. Davao Matina Business Park is the most prominent development in the area. The property was once a golf course and was transformed into a large-scale self-contained community by local developer Cebu Landmasters, Inc. and Davao businessmen. The business park had an office and retail buildings for lease, residential condominium buildings, a convention center, a medical building, a hotel, and a community center.
You can also find Matina Town Square in the area. The place provides a balance in a busy business area as it is where the entertainment and chill dining is. At nighttime, restaurants and recreational events come alive, a direct opposite to the busy work life in offices in the daytime. Around-the-clock economic activity in Matinda, indeed.
Bajada
Adding to the list of commercial areas in Davao City is Bajada, a top-rated place where businesses and attractions thrive together. This public area gathers around people who patronize businesses – big and small – and avail of their essential needs as well as the need to unwind. There are cafes, malls, and hotels in the area. To name some, The Coffee Bean and Tea Leaf, Café Annabel's, Gaisano Mall of Davao and
Bajada Plaza.
Amid the present and still-emerging business establishments and buildings, a notable landmark stands out from the busy Bajada: Northpoint Davao.
Northpoint Davao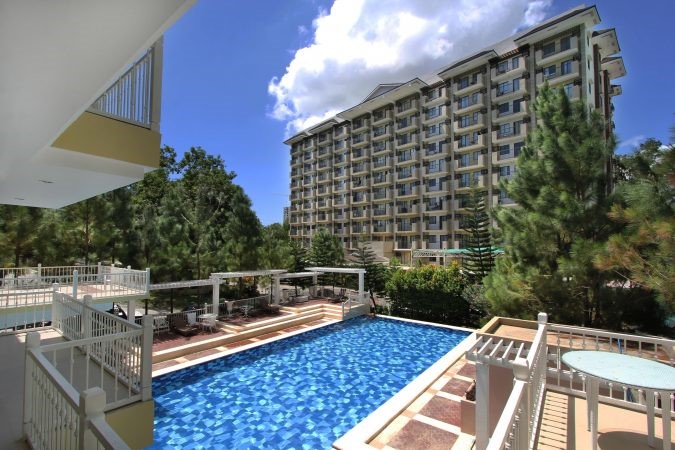 Condo seekers must place Northpoint Davao by Camella Manors on their priority list. This British-themed ready-for-occupancy (RFO) condominium is located at JP Laurel Avenue, Bajada – a premier vicinity in Southern Mindanao.
Camella opened an Easy Move-In package in May for you to easily own space in Northpoint Davao. As light as 10 percent of the total contract price, condo buyers can also move into their unit. Camella also offers more flexible payment methods for its RFO studio units.
Northpoint Davao is a sound investment if you want to open your property for short- or long-term leasing. It has already proven its potential for renting business even before the pandemic as it was among the most leased out properties on Airbnb. Worried about starting your Airbnb rental unit? You can approach a leasing office under the management where you can put up your property for a long-term condo leasing management service.
Toril
Toril is part of the conversation if business and investment are the topics. Home to 12, 393 residents in 2020, Toril's robust economy continues to support livelihood and households. Toril is included in the third district of Davao City which catches the largest catch from the Davao Gulf including brackish water milkfish, mudfish, yellowfin tuna, shrimp, and crab. It is also where manufacturing firms and large beverage manufacturers are.
Toril's economic potential made it become the host of Davao City's Food Terminal Market. This project of the National Development Corporation is located near Davao Fishport Complex at Daliao, Toril. The PHP230-million project will serve as a post-harvest facility for Davao farmers. They can use the terminal market when there is an oversupply of farm products during peak season. Included in the components of the terminal are the trading center, cold storage facility, food processing center, dry storage warehouse facility, cargo handling and transport, and common-bonded warehouses for trading activities.
In addition, roads are being developed in Toril. The latest of which is the Davao City Coastal Road Project which solves the traffic along the Cotabato- Davao Road starting from the Toril area towards the city center. These, and many more projects set to rise in Toril make the area all the more practical to invest and live in.
Camella Toril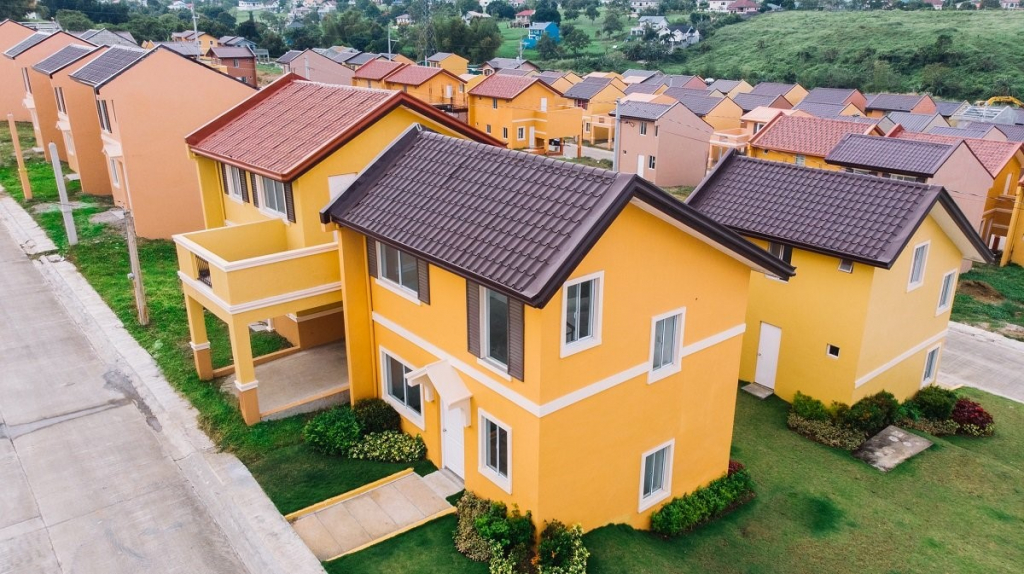 Don't waste the opportunity to own a property in Toril, particularly with Camella Toril, the most preferred house and lot development in Davao. Camella Toril is set in a 10-hectare property in Barangay Bato, Toril. Its strategic location will give you easy access to lifestyle establishments, transportation hubs, schools, and tourist destinations. It is also packed with amenities you and your family can spend quality time in without going out of the neighborhood. With Camella Toril, you cannot ask for anything more especially if you are surrounded by Davao del Sur's natural beauty.
Mintal
A huge barangay in Davao City with huge potential for business and investments. Mintal is known as Davao City's "Little Tokyo" pre-war as it was where the Japanese settled and established social infrastructures including schools, a cemetery, and a hospital. Fast forward to the present, business establishments and new developments are prominent in Mintal. Business centers are aplenty. To cite some, there is Jana's Business Center, Bayan Hub Business Center and Mintal Commercial.
Mintal makes an alternative home location for residents who avoid the congestion in downtown Davao City. Find your space in this bustling village with the number one house and lot builder, Camella Homes, and do not miss out on the investment opportunities in this key area.
Camella Cerritos Davao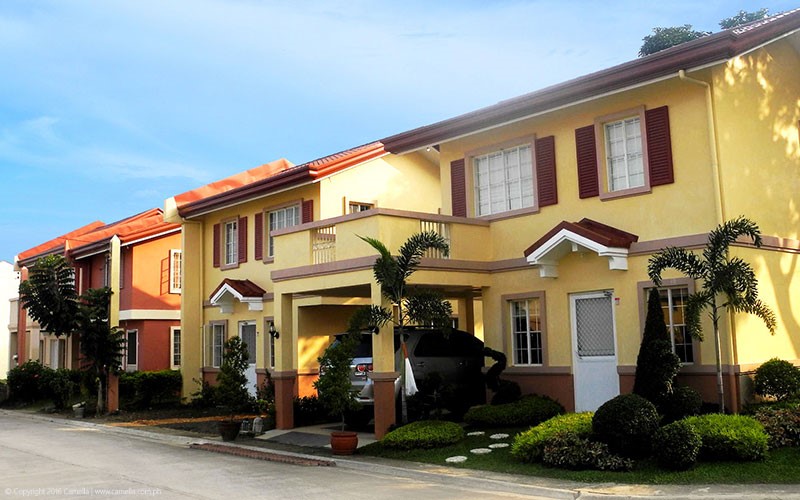 Live a harmonious lifestyle in Camella Cerritos Davao settled in the 15-hectare developed land area in Barangay Sto. Nino, Mintal. One of the unique features of Camella Cerritos Davao is its introduction of high-ceiling home designs under the new Terrain Series. It is also an ideal choice for mid-income families who want to own a house and lot without breaking the bank. They can also choose from FRO model homes from Lessandra Series, Bungalow Series, and Camella Series.
Camella Cerritos Davao is protected by 24/7 security. Homeowners can also enjoy the complete amenities within the neighborhood like a swimming pool and playground. As a plus, this top-notch house and lot development are located near schools, churches, markets, and malls. Vista Mall, a part of Vista Land's master-planned "communicity", is only a stone's throw away from your neighborhood. This convenient shopping center has anything you need – from home fixtures at AllHome, food supplies at AllDay Supermarket, and caffeine fixes at Coffee Project.
Tagum City
Outside Davao City but still under Metro Davao jurisdiction, you can find another bustling city, the City of Tagum. Tagum City earned Most Business-Friendly LGU in the country during the 47th Philippine Business Conference and Expo in November last year – the second time it was named as such. It was specifically recognized for its tax relief, infrastructure projects, and promotion of safety among workers amid the pandemic. Tagum City is also among the top three overall most competitive component cities in the country deliberated by the Department of Trade and Industry last year.
It is also worthy to note that Tagum City maintained peace and order amid the economic boom. In May this year, the level of crime in the city is considered low at 35.94, according to Numbeo.com. How great it is to live in this key business area, right?
Camella Tagum Trails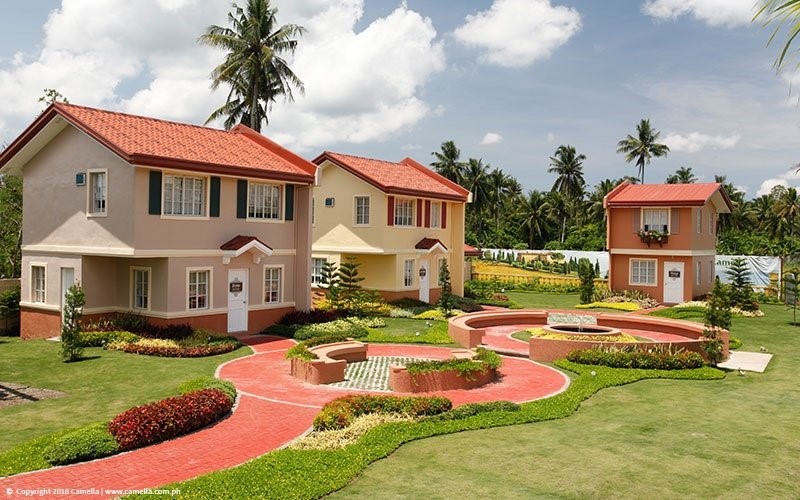 Realize your dream of having a house and lot in Tagum with Camella Tagum Trails. This Italian-Mediterranean real estate property is packed with full-scale amenities. It is a well-managed community that puts you and your family's security a priority. Located in a 15-hectare prime property at Visayan Village, Camella Tagum Trails puts you close to hospitals, schools, malls, hotels, churches, and parks. On top of it, you will easily find the property that suits you with Camella Tagum Trails' wide offering of house models.