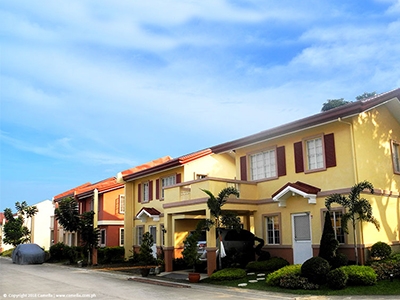 Davao City is the most populous city in Mindanao and the regional capital of the Davao Region. It is noted for its bustling economic activity, urban development, and modern facilities as the Philippines' third-largest city, and recognizing Davao City's potential and growing property market, major real estate players and local developers are increasingly relocating their projects. Not only that, but also Davao City is establishing a reputation as a thriving investment and leisure center, thanks to its favorable business climate, healthy economy, abundant natural resources, and active infrastructural plans and importantly, will continue to be a popular investment destination for both domestic and foreign investors in the coming years.
Here are the reasons why Davao is the best place to stay and invest in:
Safety
The first reason to live and invest in Davao is that there are several enjoyable and exciting activities to participate in Davao City, which attracts a large number of people. Apart from its beauty, one of the city's most admired attributes is its sense of safety. According to Lamudi 2016, it's no surprise that Davao City is routinely ranked as one of Southeast Asia's most calm and livable cities. It has a low crime rate and is the second most tranquil in the ASEAN area, behind only Singapore. In addition, the city operates an effective 911 central communications and emergency response system that has reduced crime and saved lives and property.
Location (Accessibility)
Davao is without a doubt one of the best examples of a progressive city in the country. Most people refer to it as Mindanao's regional center for finance, trade, business, and education. For years, the country's third-most populous city has enjoyed a flourishing real estate market, fueled by land developers, property speculators, and infrastructural developments (Suralta, 2021). Davao City is ideally positioned in the Philippines' Southeastern region. It has air and maritime connections to the countries and the rest of the world's key destinations. The Philippine-Japanese Friendship Highway allows goods and people to be carried by land. Also, home to five top universities.
Competitiveness
Rates of public utilities, real estate, commercial space leases, accommodations, labor, raw materials, and other business needs are comparatively cheaper in Davao City than in other major Asian cities, according to
Davao Hive Philippines, making the city attractive to enterprises. Davao City, in comparison to other cities in the region, provides superior products, services, and personnel. Davao also has lower rental rates in labor, utilities, and raw supplies. This is one of the reasons why, in recent years, the city has become one of the most attractive destinations for investors trying to optimize their returns.
Government
The Davao City Government is enthusiastic about development projects. In response to the new millennium's problems, infrastructure modernizations such as international standard airports, highways, bridges, and seaports are being undertaken. The core principles of sustainable development guide the City's goals, thrusts, and activities. Moreover, the city provides a variety of services to meet the requirements of its residents. From business to professional opportunities, the City Government of Davao urges Dabawenos to enquire about the services that are available in the city by contacting the various departments.
Real estate
Davao City offers a safe alternative to the metropolis of Metro Manila in many areas. It blends many of the best traits of the country's top cities with a laid-back, provincial lifestyle. It's no surprise that investors, developers, and homebuyers are taking notice of the city's cheaper cost of living and outstanding local structure. Camella Buhangin and Camella Toril or Camella Homes in general, for example, are master-planned communities with guarded living areas and convenient access to the Francisco Bangoy International Airport. The Lyceum of the Philippines-Davao is also close to the residential development. And with the economic growth rate of Davao, there is a continuous increase in the value of its city, especially in real estate.
Tips in Real Estate Investment in the Philippines
Time is crucial in investment. You can always declare and register your interest, which does not bind you to anything but grants you priority access. You may have already begun to consider living and investing in Davao by purchasing a property for investment or personal usage. Before making a decision, consider the area and the type of investment you want to make. Meanwhile, if you're merely buying for investment purposes, consider your target market and ideal customer. Because of
Davao's flourishing economy, there are numerous strategies to maximize your income when it comes to real estate.
That Camella Homes is the best place to live here in Davao. You will not only experience the good life Davao offers but live out your best comfortable home with your family. Want to have everything that you dream of living in a beautiful and desiring community? Visit www.camella.com.ph for more further details.