Do you also love to go to malls and shop? Well, most people will probably understand. Going to malls and shopping centers is one of the favorite hobbies of Filipinos. Whenever something at work or school stresses them out, or when they are experiencing some sort of difficulty in life, or maybe when they have enough leisure, all they want to do is go to the mall to relieve the mental tension they are experiencing and refresh their minds for quite a moment. Well, there are lots of things to do to release tension and pressure.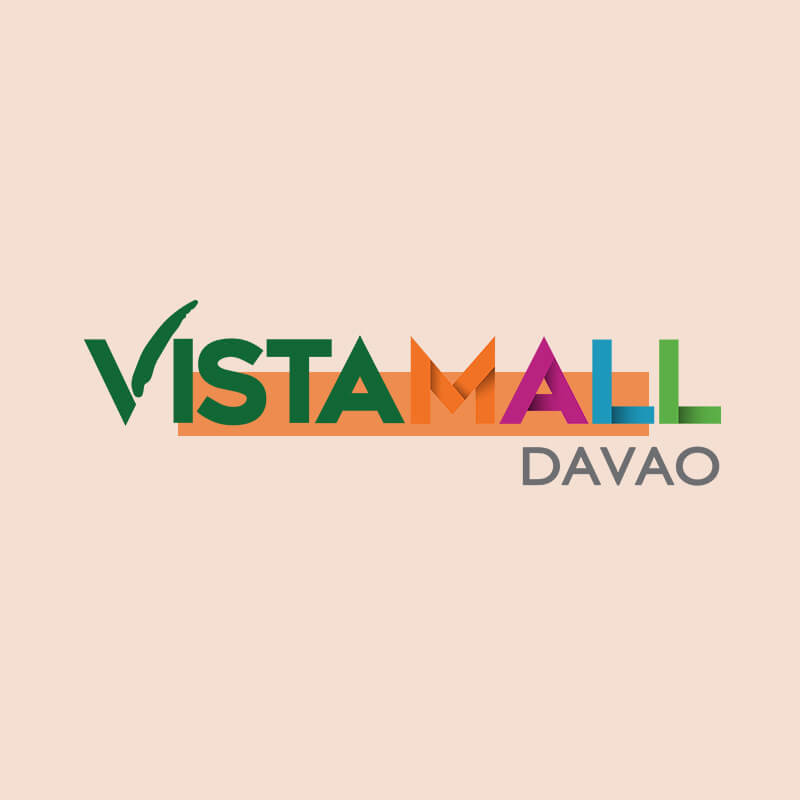 Some people would love to go outside their homes to travel to different places, but some folks don't want to be far away from their homes. Well, going to malls would just be enough sometimes. That is why some people are taking some time off from work or school, and go to malls to shop because it takes their worries and stresses away even just for a moment. In fact, there are lots of advantages when people make time to go shopping. But what do people really get from going to shopping facilities?
Benefits of Going to Malls
If you spend some money buying some products at the mall, it is definitely alright, especially when you are doing that to compensate for yourself since you have been a hardworking folk! It will benefit you in some ways, and in case you want to figure out why just continue reading this blog!
It can lift your mood
Everyone would really feel good getting what that person likes. Shopping indeed can lift your mood since it is somehow an achievement whenever you find and purchase something that fits your preferences, as well as your budget. It is somehow the source of happiness for some. The emotions of happiness from getting your desired product will help in improving your overall mood. Have you ever experienced getting the food that you are craving for a while? The feeling of that is just the same when you go to malls and buy something that you really like.
It is a sort of an exercise
People, when they shop, of course, need to walk. There is a study that found out that walking from shop to shop with heavy bags bought from different stores inside the mall is a good kind of exercise for the body and the heart. A person can lose up to 400 calories just by walking and checking each shop at the mall, beneficial for people who don't want to work out, but love to go on shopping. Imagine the happiness you will get from shopping, and getting some health benefits from it. Sounds fantastic, right?
It can lower the stress level
Interacting with people helps in lowering the level of stress, and it can result in better mental health. Social interaction promotes a sense of company, belonging, and security resulting in lessening the negative thoughts to come up. When people shop, they really need to interact with people, especially sales representatives.
Best Shopping Mall of the Philippines
There are a lot of shopping mall chains here in the Philippines such as Ayala Malls, SM Supermalls, Megaworld Lifestyle Malls, Robinsons Malls, Greenbelt Mall, Deca Mall, and many more! These shopping facilities are so famous that they make people want to visit during their free time, but what people are looking forward to witnessing during weekends? If you haven't heard about Vista Malls, then you're missing something. What are Vista Malls? To give you an idea, Vista Malls is actually a mall chain owned by one of the leading integrated property developers: Vista Land, an entity engaged in the industry of real estate and retail.
Vista Mall was developed and founded by a trusted former Filipino politician, no other than former Senator Manny Villar. Due to his intellect in real estate development and the retail industry, the mall chain became one of the thriving and booming major shopping malls that the country has. The expectation about Vista Mall is high since it has all characteristics and features that a leading retail mall should have, and it has the potential to be one of the key competitive companies in the retail industry.
The property developers have already built around 30 Vista Malls in different areas in the country. Each mall has a distinct feature consisting of different retail stores, which allow its customers to choose from a variety of shops. The design of each site is inspired by classic architecture and modern features making visitors want to witness it. These malls serve as hangout places for families, groups of friends, and tourists since it is spacious and designed artfully.
Moreover, the sites of these malls are strategically located near main roads so that tourists and families living nearby can have easy access to the mall. All sites are improved and developed based on the customers' needs and wants. Well, Vista Mall will really serve as a breather from the hustle and bustle of life
It is indeed that Vista Mall is a refreshing distraction for hardworking people like you. During your rest days, you might as well visit the closest Vista Mall to you, and it will surely make your mind calm and your brain focuses again. All we need is a refresher, going to the mall is the answer to our stress and boredom!

The first Vista Mall in Davao
Since Vista Land Inc. wants to build and develop not only communities but also entertainment and shopping facilities where people are able to experience in-common beauty with convenience, the property developer has now created and improved such facilities all over the country.
Luckily, Davao was chosen to be one of the places where the trusted real estate developer decided to put one of its communities, as well as its world-class shopping center, which happens to be Vista Mall. The shopping center is located in Davao-Bukidnon Road, Camella Subdivision, Sto. Nino, Tugbok, Davao City.
It is just in front of the community of Camella Cerritos Mintal, which means that the homeowners of Camella are just a few steps away from their needs, proving that the property developer is always prioritizing convenience for its settlers.
The shopping center was just a project way back in 2017, but the good news is that it is now open to the public! It is the first-ever Vista Mall in the city which is why people are so excited to witness this place. The mall is open Monday to Sunday from 10 in the morning until 7 at night, but on Fridays, Saturdays, and Sundays, the mall is extending its closing hour to 8:00 p.m. It has 3 floors all functioning to serve shoppers.
There are lots of shops and facilities to experience in this world-class shopping mall. Are you excited to explore the safe haven of all shoppers in Davao? How about exploring the inside of the mall?
What to see inside the Vista Mall Davao
Each site of Vista Malls all over the country fosters differences in terms of designs and features. Most of the malls' house stores for daily necessities such as All Bank, All Day Convenience Store, and All Day Supermarket. For all shoppers who get hungry while shopping, don't worry because there are stores where they can fill up their stomachs like Giligan's Restaurant, Bake My Day, Greenwich, Tokyo Tokyo, KFC, Paluto, Pancake House, Gastroville, Gong Cha, and Potato Corner.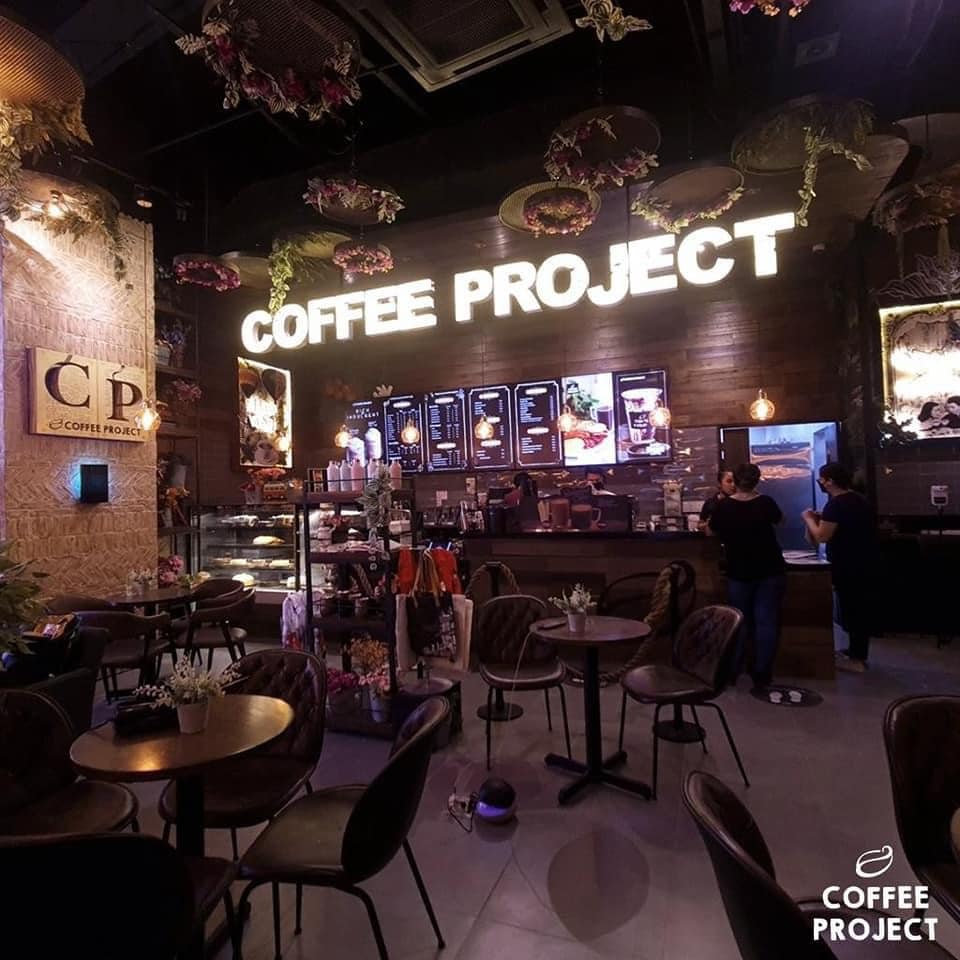 Some malls feature stores such as Cyber Point, Japan Home Center, LBC Express, Palawan Pawnshop, Security Bank, USSC Service Store, Watson's, Web Life, ATM Center, Finds, Little Town School, and Office Supply, and Xiaomi. But what Vista Mall Davao could offer aside from these shops mentioned above?
Vista Mall in Davao also boasts about the instagrammable café, and this is Coffee Project. Dabawenyos are so thrilled to get a taste of the coffee and pastry that the shop has. Moreover, people indeed like to take photos inside the coffee shop since it was designed aesthetically, which makes it ideal for millennials and GenZ society.
In addition, the mall has 6 digital cinemas, one of the things that people in Davao are excited about. Dabawenyos can now have a cinematic experience in a world-class entertainment facility! Indeed a good news for all Dabawenyos!
Now that there is a Mall just a few meters away from Camella Cerritos Mintal, it is now the time to make a decision and reside in this peaceful community. What's in it for you to live in one of the communities of Camella?
A Home near a Shopping Center
Camella is a pioneer brand of Vista Land Inc. that is now becoming famous and is now getting the trust of every Filipino family. Just to give you some trivia, there is a community just in the front yard of the Vista Mall Davao. In fact, this community was also founded and developed by the founder of Vista Land Inc., Mr. Manny Villar. The property developer has been building and developing shelters such as houses, lots, and condo units, and it is continuously improving as time goes by, making most families in the Philippines want to live in one of the communities that Camella Homes is serving and offering to the public.
It has been serving the country for more than four decades now. If you travel around the Philippines, you can definitely see a site in different provinces, cities, and municipalities inside the country because Camella properties are scattered all around the three major islands of the Philippines. Well, there is a community in the province of Davao that was developed by the pioneer and trusted real estate developer: Camella. It is true that this community provides benefits for anyone who decides to live there.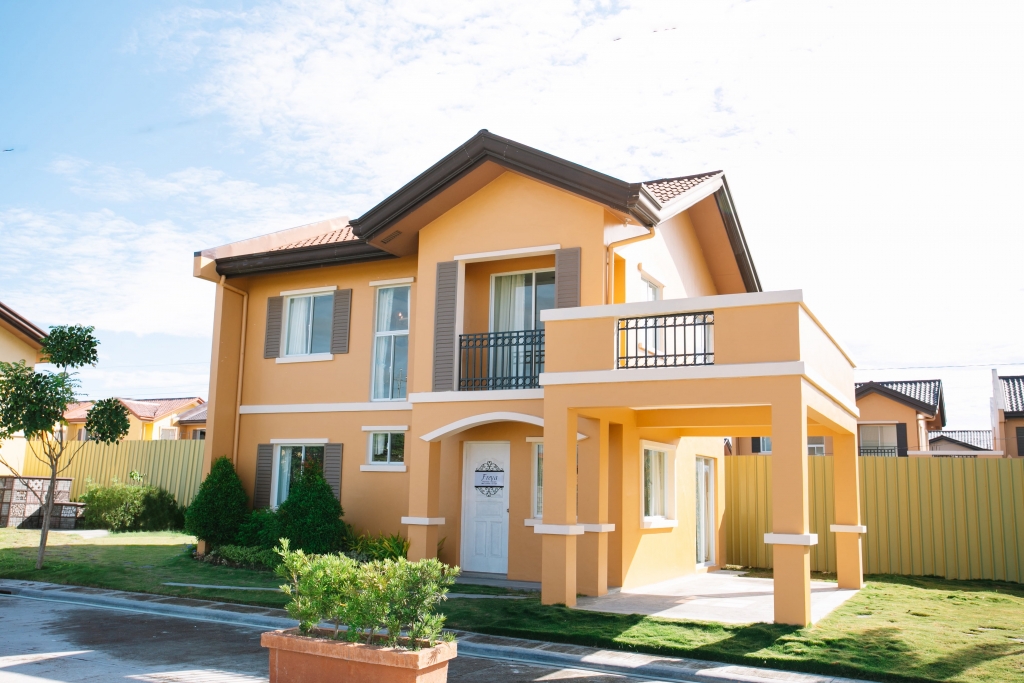 What does the community of Camella Cerritos Mintal offer to settlers? This enclosed 15-hectare peaceful community, built and inspired by a Mediterranean concept, offers a refreshing environment and a vibrant life. It is located in front of Vista Mall in Mintal, Tugbok, Davao City. The enticing community has a mix of different colors that emphasizes the main concept of the place. The trusted home builder is known for its quality and affordable ready-for-occupancy houses and lots and condo unit, which is ideal for new families looking for a house & lot in Davao.
Not concealed in our minds that all sites of Camella are strategically located near the places of interest such as grocery stores, convenience stores, entertainment facilities, government facilities, health & medical institutions, learning institutions, and most of all, shopping malls like Vista Mall. Camella is doing this because the property developer knows what it's like to have a convenient life since it is one of their top priorities. It only means that all homeowners are just a few steps away from all their necessities. Sounds great, right?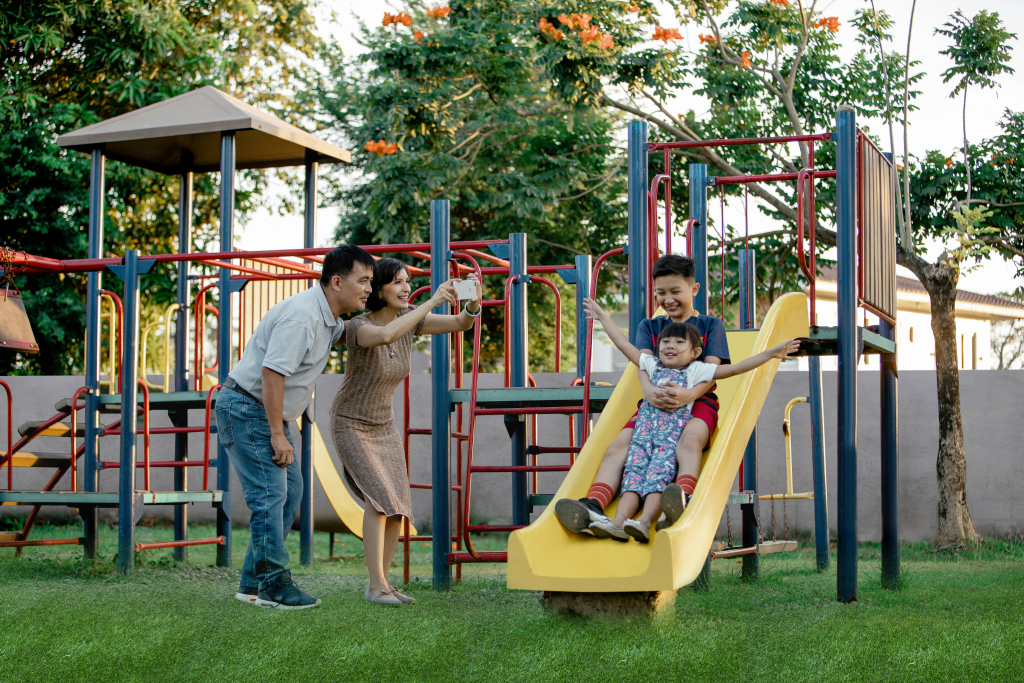 More so, the trusted home builder offers a house and lot in Davao along with its provided security. There are CCTV cameras all over the site of Camella Cerritos Mintal to make sure that every corner of the area is being monitored. There are also trained guards protecting the entrance of the community making sure that all homeowners are having a safe and sound sleep. These trained guards are also roving around the site from time to time, monitoring any suspicious person, activity, or events inside the vicinity of Camella Cerritos Mintal. Assuming that you own a house and lot in Camella Davao. In such a situation, you are truly protected and secure because one of the property developer's main services is security.
In addition, Camella will never disappoint you when it comes to amenities. Well, the real estate developer builds communities with resort-themed amenities to let homeowners enjoy its perks and benefits. Inside the land property of Camella Cerritos Mintal, there is a clubhouse serving as a place where you can host many types of events whenever anyone in the community needs to celebrate a special life occasion. There is also a swimming pool where a family may spend quality time together. A children's playground is also present in the vicinity, as well as a basketball court for fitness. Homeowners don't have to worry about electrical and water facilities! It really sounds fantastic knowing all of these perks!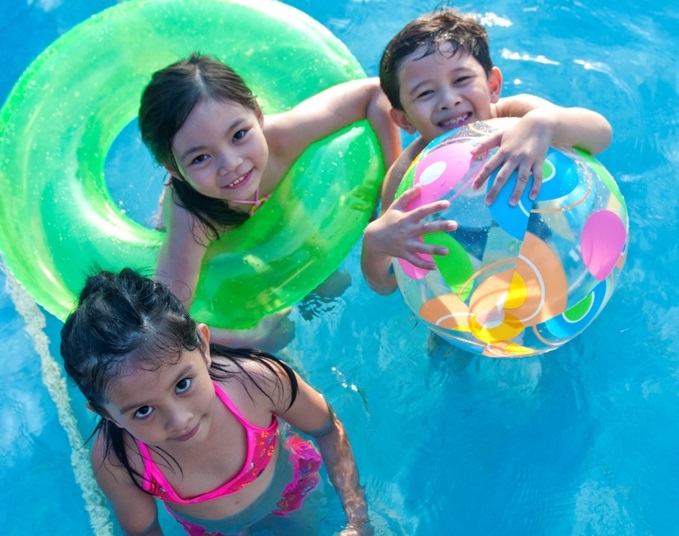 But wait, there's more! Camella Cerritos Mintal offers a wide range of house series and house models that lets homebuyers choose from these house designs. There are single-attached units such as Reva, Mika, Dana, Ella, Freya, and Greta. Camella Cerritos Mintal has a two-story townhouse which they call Ravena. These house model series allow customers to choose what kind of home they would like to have.
Living in a home just in front of a shopping mall adds up to the convenience that Camella Cerritos Mintal provides. What are you waiting for?!