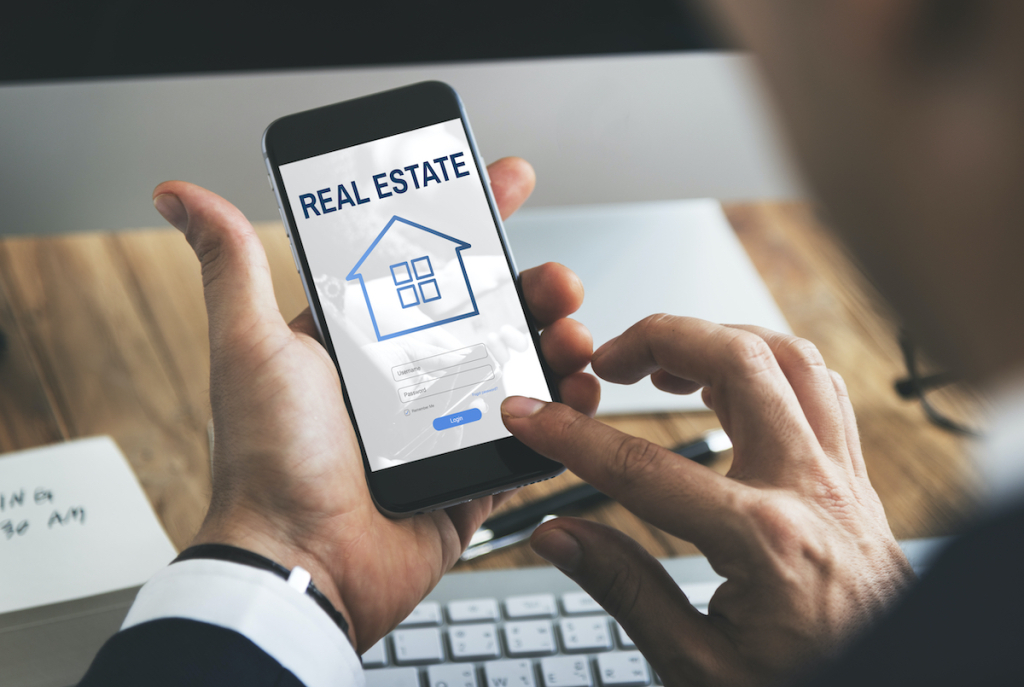 Today's real estate technology trends make for an exciting environment for the industry. There are emerging technologies that are making the housing sector more interactive, accessible, and convenient.
New technology is being launched by the bucketful as more people and real estate professionals are embracing innovation. This development could not come at a more appropriate time as economic indicators point toward headwinds in the real estate industry.
The Philippine real estate forecast predicts a bearish market in the coming years. Demands for real estate properties are at an all-time high and prices continue to appreciate. Hand in hand with the hopeful trend upward are these emerging real estate technology trends and real estate innovation:
1. Immersive Real Estate Technology
Augmented Reality/ Virtual Reality (AR/VR)
In the past, the real estate industry relied on on-site visits and in-person interfacing between real estate agents and clients. Today, the property search experience is made more efficient by real technology trends in the augmented reality or virtual reality space.
One of the most significant benefits of the AR/VR tech trend is virtual tours and an extended reality. Clients and prospective real estate buyers can access properties digitally through virtual reality. This allows clients to experience the property firsthand without having to physically visit showrooms or sites.
For real estate agents, this also reduces the work of having to go back and forth between sites and their office space. This way, they can focus on tasks that need more careful attention.
Metaverse
The Metaverse is an extension of the virtual world for many. The Metaverse was designed to enable users to take part in real estate activities traditionally conducted face-to-face. These include open house events, meetings, and other interactions within the extended reality.
Using virtual reality, the Metaverse provides synchronous interactions between a real estate agent and buyers. For example, homeowners can see the development of their property virtually via augmented reality. They can manage the building of their homes from remote locations and provide instant feedback to the property managers, too.
Immersive real estate technology trends enable investors and prospective property owners to not only visualize but also experience their purchases even before project completion.
2. Internet of Things (IoT)
The Internet of Things is the intangible network that connects physical smart devices. These products could be embedded with sensors, software, artificial intelligence, and other processing abilities to help them exchange data over a safe communication network. While it is not a new technology, its adoption as a real estate tech is extremely beneficial.
Smart building technologies are found in modern homes, like Camella SmartHomes. IoT real estate tech in our SmartHomes enables the following features:
Infrared Transmitter: This connects all other infrared-enabled physical devices in your home like TVs and air conditioners.

Scene Switch: New technology that allows you to group light settings and turn them on and off based on your preferences.

Motion detector: This device senses alarms and motion and sends you a notification.

CCTV Camera: They provide a video feed of your home that you can stream from your control center.

Door Lock: A door lock that can be opened using a fingerprint or passcode.

Alarms: Receive alerts from your other devices to send you a warning notification.

Contact Sensor: These sensors help automate light functions and sense movements from doors or windows.

Smoke Detector: Sends a warning sound when it senses smoke inside your home.
As the use of IoT as a real estate technology becomes more widely adopted, you can expect more practical uses for home management. Eventually, you will be able to see your energy consumption in real-time and control it from a centralized dashboard.
3. Mobile applications
Apps have become staple tech tools in daily life. From ordering groceries to hailing rides, apps enable you to do almost anything in the palm of your hand. The real estate market is no exception to this revolutionary tech trend. Big players in the real estate market have invested in apps that allow them to sell real estate assets.
Moreover, property owners and interested buyers can also browse and buy properties on these apps.
Buyers can connect with real estate agents directly and consult with them. This makes the exchange quick, easy, and transparent. Camella has launched the AR3D app to this effect. It makes browsing our vast offerings easier on the go. Our app will also lead you to reach out to an available real estate agent who can assist you in the process.
4. Blockchain
Blockchain, in simple terms, is a public and decentralized record of transactions across many computers and devices. Information registered in the Blockchain cannot be altered, and therefore secured long-term.
In the real estate industry, this ensures that all transactions are transparent. This feature of Blockchain is mutually beneficial for business leaders and buyers as all activities in the real estate market and purchases are recorded. Market research would also become easier as large enterprises use Blockchain as a digital platform.
Additionally, Blockchain can streamline the lengthy documentation process typical of the real estate industry. Property managers and real estate professionals would have to create and check each document thoroughly to ensure that the details written are accurate.
With this emerging technology, however, human error can be minimized and fraud detection is more systematic. With artificial intelligence, Blockchain offers smart contracts, which automate workflows and avoid delays. These smart contracts can run quick audits through past records so that all information on contracts is accurate and updated.
5. Property management software
With property management software, real estate professionals can delegate more tasks to real estate tech. Industry professionals can use property management software to store, manage, and easily access client information, for one.
They can also keep track of deals in progress and ensure that sensitive documents are secure. Using property management software is also a great way for agents to stay in touch with property owners to provide adequate after-sales support for assured customer satisfaction.
This real estate technology is a prime example of how processes can be standardized. Another prime example of the advantages of this real estate technology is its analytics tools.
As real estate technology trends edge toward data storage and analysis, most software have integrated data points and dashboards that assist agents and property owners in spotting trends in the real estate market. This way, they get valuable insights into the movement and activities which are helpful in decision making.
6. Quantum Computing applied in Real Estate
Emerging tech trends and capabilities are making a huge impact in the real estate industry, providing housing professionals with tools and technology that allow them to use data more efficiently and come up with relevant, accurate predictions.
Most banks and lending institutions have also used the pandemic as a powerful catalyst to digitize their firms' mortgage processes – a technology that has been adapted to date.
Among the many vital capabilities of Quantum computing, when used side by side other tools, include improving housing and real estate predictions, optimizing portfolios, credit scoring, and the reduction of errors, among others.
Quantum computing is also used alongside other technologies for optimal solutions and to enhance its ability to come up with solutions swiftly in a more "human-like" method.
An example of Quantum computing usage within the mortgage industry is Qindom, a start-up company based in Toronto. Qindom uses machine learning for its real estate predictions as well as decision optimization engine.
Augmented Reality, Virtual Reality, Metaverse, Internet of Things (IOT), Mobile Applications, Blockchain, Property Management Software, and Quantum Computing, are among the real estate tech trends that you have to watch out for in this vast digital world.
However, there are countless more real estate technology being released and developed each day. You can expect real estate tech trends to continue evolving to make the real estate industry experience smoother and more convenient.