By, now you are probably contemplating the best real estate property to invest in. You might still have some reservations, or you simply have not decided where to allocate your hard-earned savings. As you search the market, you might have encountered terms like pre-selling, foreclosed, and subdivided lots. You might have heard that subdivided lots are getting hyped due to their lower prices. Maybe you prefer getting a house and lot where all you need to do is move in.
Before these options overwhelm you, here are some fundamental facts about these types of properties to help you pick which ones suit you the best.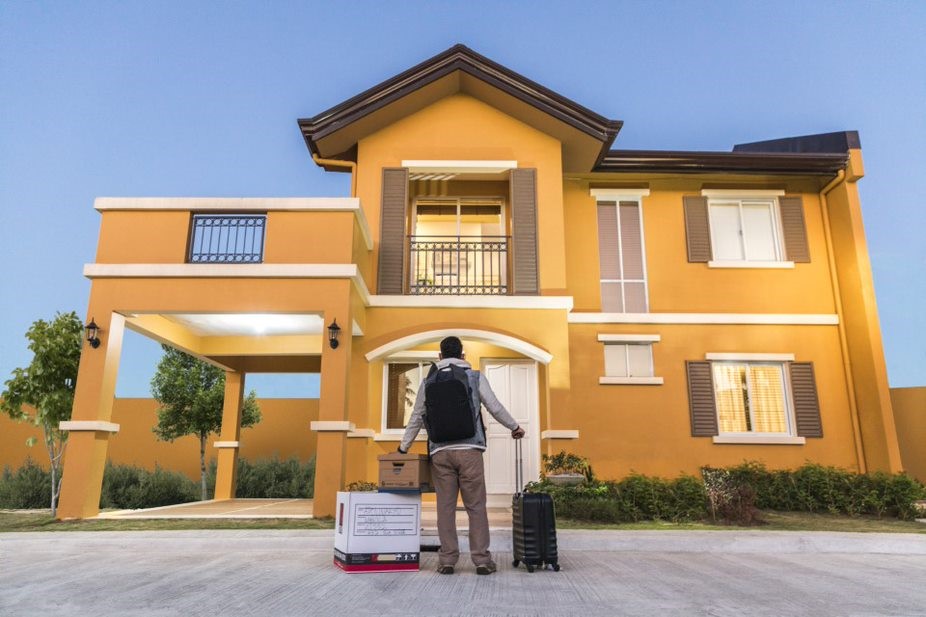 Photo courtesy of camella.com.ph
Page BreakThere are many types of properties currently for sale in the market, and you might have asked how they differ from each other. Aside from accessibility, which of course is non-negotiable, there are other factors that you should also consider. Below is a chart of the main point of comparison between pre-selling (house and lots or condominiums), foreclosed, and subdivided lots:
| | | | |
| --- | --- | --- | --- |
| | Pre-selling | Foreclosed | Lot |
| Quality | Brand New | As Is Where Is / Maximal Repairs | Personal Preference / Private Construction |
| Availability | 1 to 5 years depending on the type of property and developer | After Repairs | After House Construction |
| Price | Lower than Ready-for-Occupancy Units | Lowest and Cheapest | Higher than expected |
| Payment Terms | Flexible Term | Low Downpayment but High Amortization | Spot Cash or Installment depending on the developer or seller |
| Strongest Point | BRAND NEW, BEST TERMS | CHEAPEST | FREEDOM to build the house that you want |
| Weakest Point | Not for Immediate Use | Need additional budget and time for Repairs | Typically Expensive and must be paid in full to start construction |
Preselling Properties
When we say pre-selling units, these are the properties that are usually being sold by developers during their very early stage of planning. Whether it is a condominium, a townhouse, or an upscale house and lot, the pre-selling stage is when you can usually find properties at a much lower value. This is because the development is still yet to start. Most developers also provide various payment options at this stage. You can pay through spot cash, deferred financing – payable in 24 months with 0% interest, bank financing, in-house financing, or government-sponsored home loans like the Pag-IBIG Fund.
Camella, the country's top house and lot developer, recently launched its newest and healthiest community, Camella Crisciente. This project offers an array of healthy homes which you can avail of at a very flexible term. Aside from its low introductory price, Camella Crisciente stretches its flexible financing scheme where you can fulfill the down payment within 40 months. This is compared to the regular down payment, which is usually payable for only a year. 
This healthy community also makes home-buying more favorable with its package inclusions such as pre-installed floor tiles, waived bank processing, and HOA membership fees on top of these enticing terms. The package also waives the costs for homeowners' water and electricity applications for a limited time.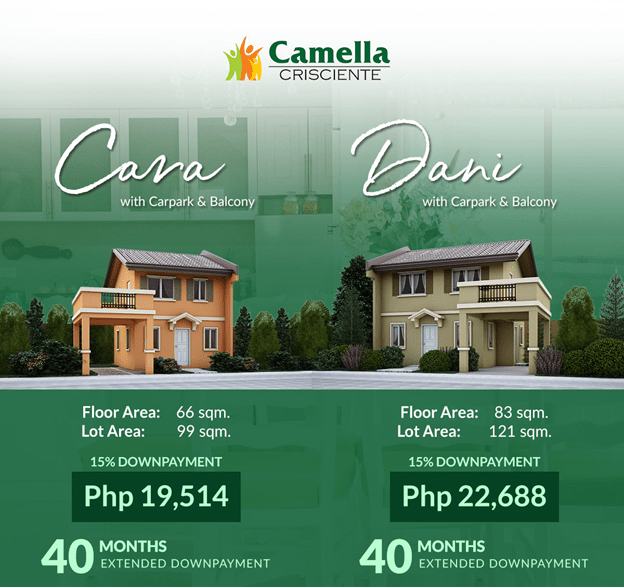 Photo courtesy of Camella Crisciente in Urdaneta City
If you are an investor, pre-selling properties are a good place to start. These properties' market value will eventually appreciate depending on the area's development. By the time the unit and the entire master planned community are finished, your investment will most likely increase in value.
Additionally, when buying pre-selling units like house and lots, you also get the luxury to choose your preferred location. You have the freedom to pick one that has the closest access to the entrance gate, proximate to amenities, or with a better view and sunlight. Apart from choosing a prime location, you also have the chance to select from inner lots, end lots, or corner lots. If you want expansive lot spaces, it would be better to buy during the pre-selling stage since corner lots are the first to sell out. Most developers only offer a few of these.
In terms of development, pre-selling properties like house and lots are typically offered as new development. Besides the property for sale, the concrete roads, entrance gate, amenities, and facilities are also new. The development of the land usually takes one to two years. This includes clearing, backfilling, and road tracing. 
Once the development is done, house construction will start, which takes four to 18 months, depending on the property type. Hence, find a trusted home builder who has already established a long and strong background of delivering high-quality properties on time. You should also validate if the developer has secured all necessary permits and license to sell the project. It should also be registered under The Department of Human Settlements and Urban Development (DHSUD) or formerly called the Housing and Land Use Regulatory Board (HLURB). DHSUD is the lead government agency that regulates the real estate industry in the country.
Foreclosed Properties
Foreclosure occurs when a property borrower cannot pay off their outstanding debt and cannot fulfill its obligation; therefore, the lender seizes and sells the property. These are often offered by banks and government financial institutions. Foreclosed properties or acquired assets like house and lots are typically disposed of as quickly as possible. Hence, these are sold at the lowest price and often offered in "As Is Where Is." This simply means that the buyer will inherit all of the physical and legal conditions of the foreclosed property they will buy, as is! In short, you get everything that comes with a property, in its present state, good or bad, when you buy it.
Prime foreclosures like house and lot or simply vacant lots are frequently offered during public auctions. Here, you can get a price lower than the market value. Most of the time, the seller organizes a bidding war where the highest offer wins the bidding. Still, you should take note that these property auctions only accept cash.
As a property investor, you can sell the property at a higher price after an intensive renovation. Some would even say the lower the price, the higher returns, and the more distressed, the better. 
On the other hand, if you are a home buyer, you still need to do quality inspections. On top of this are thorough repairs and upgrades on the house and lot before you can finally enjoy living in your own home. With those upgrades, your property's value will then appreciate.
Subdivided Lots
If you want freedom, then this is the right choice for you. Buying a vacant lot and building your home will not give you the same convenience as buying a pre-selling or existing house and lot. This lengthy home buying process will start by finding a lot for sale, finding a trusted home builder or an architect, choosing every element of your desired home, and securing all necessary construction permits. Buying lots may also require higher cash-out, where you may be given an option to pay 30% to 70% downpayment depending on the seller.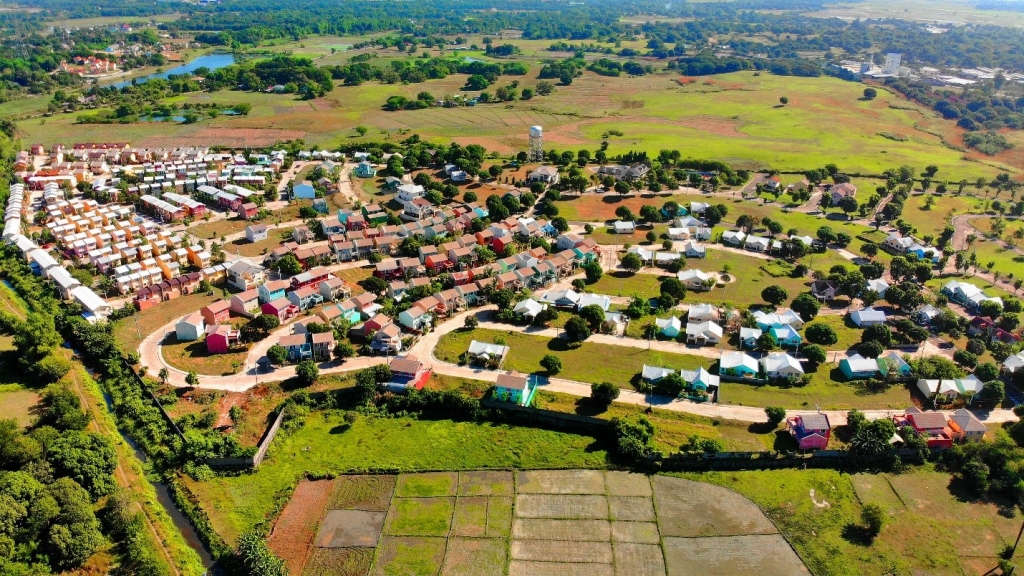 Photo Courtesy of Camella Heights in Sta. Barbara, Pangasinan
Your most significant advantage with lots only would be the freedom. Here, you get what you want since it can be more flexible than buying an existing house and lot. This, of course, will vary depending on the lot you purchased. If you are a home buyer, make sure that the land is for residential use—plan on buying from a developer. You should also be aware of the master planned community's guidelines.
Furthermore, take note that building your own home may lead to countless additional expenses. These include floor upgrades, fixtures, extra paint, and allowances for the fluctuating prices of raw construction materials. To save money and so as time, you should maintain good communication with your builder and be sure to have an agreement based on the design or specification that you prefer.
Whatever decision you may end up with, may it be a pre-selling, foreclosed, or subdivided lot, working with a trusted home builder and an experienced real estate agent will help and guarantee a smooth process. Camella is the country's largest and trusted homebuilder, with over 400,000 house and lot properties built all over the country. The brand has maintained its leadership position in the industry by constantly evolving to provide the best in community development technology for Filipino families. Choose the suitable property investment for you, check out these properties for sale.