Planning your next North Luzon Getaway? Here is a list of tips and recommended local destinations that you might want to consider.
---
The summer heat is here, and we are all looking for a cool and breezy recluse. The question is, where to next?
Composed of more than 7,000 islands, the Philippines has a lot to offer when it comes to various summer destinations. That means we have a surplus of coastlines, and Filipinos are naturally drawn to spending time in the waters. 
Beaches, mountain falls, lagoons, lakes, or resorts—wherever they may be, you'll see a family gathered together for a vacation during summer. Furthermore, we use these times as an opportunity to take a break from the buzzing city. For some, it is also a time to reunite with relatives or friends.
But admit it or not, sometimes planning for a getaway could get a little bit messy and complicated. In addition, decision-making gets harder when you have a lot of various ideas on how you want to spend it. But fret not because here's a list of things to plan a smooth trip up north this summer.
Allocate your budget.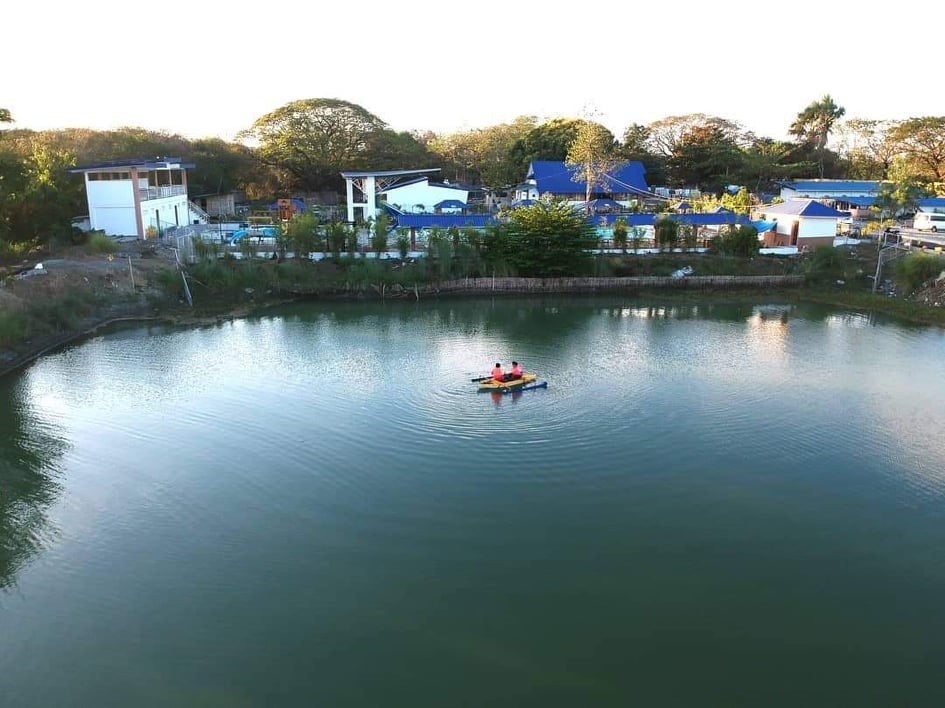 The most important thing before going on a trip is your sufficient budget. First, decide how much you would need to spend on that getaway, whether at home or away. Remember that incurring debt is not the right way to finance your vacation.
Once you have set aside a budget, work around it and select a place that works within your specified amount. For places up north, you can check the Melting Pot Resort in Sitio Molave, San Isidro, Tarlac City. This resort offers cottages for day tours, villa rooms, and mansion houses for longer stays.
Aside from being a famous tourist spot, North Luzon is also an investment hub.
What Makes North Luzon A Good Place For Your Investments?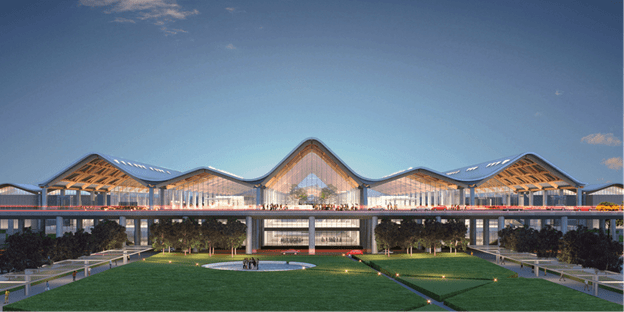 Ranging from Php 100 to Php 160 per head, you can maximize either day swimming or night swimming in the resort. Furthermore, their cottages are priced from Php 300 good for 8-10 persons and up to Php 500 good for a group of 15.
Additionally, planning to stay with them for the weekend or a bit longer is not a problem. That is because their villa rooms are priced at Php 1,000 for two persons and Php 1,400 for 4 persons with an extra bed. If you come in a larger group, their mansion house is only at Php 5,000, which is already suitable for 10-12 persons.
This place is also perfect if you're planning to host an event. That is because they have a Pavillion which can accommodate up to 100 persons for only Php 7,000 for 3 hours. In addition, KTV for your barkada goals is available here too. This way, you can sing and dance for 2 hours with consumable food and drinks for only Php 1,000, good for 6-10 people.
Alternatively, you can get their bigger room for Php 1,200, which is already good for 15 people. Lastly, you can also plan a romantic 30-minute kayaking or boating experience with your loved one for only Php100 per head to cap off your trip away from home.
Plan out your itinerary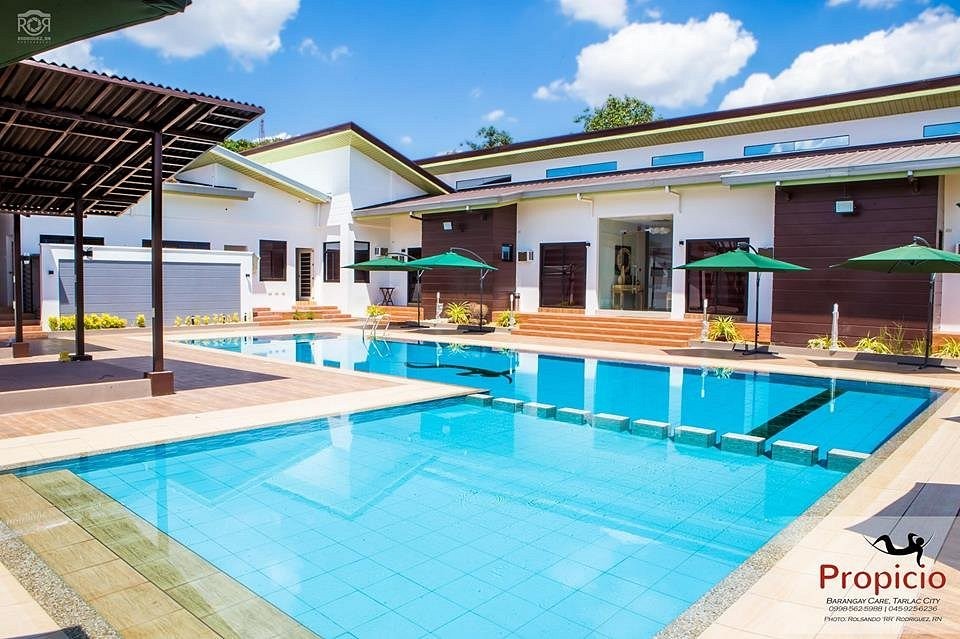 Narrow down your destination options by identifying what exactly you want to experience on your getaway. Are you the type to go on an adventurous trip, or you'd rather sit and sip by the pool while letting the sunshine tan your skin?
For those who prefer to chill with their family, Propicio Hotel and Resort is located at Brgy. Care, Tarlac City should be included in your choices. With their complete room amenities and daily housekeeping services, being away from home for a while will definitely give you the relaxation that you need.
You don't also have to worry about eating since they have a restaurant available as well as vending machines both for food and drinks.
The resort has two different outdoor swimming pools, infinity and salt-water pool, for you to enjoy under the bright sun. You can also play some darts or billiards for a minimal additional charge or get your kids to enjoy their outdoor play equipment.
Safety and security are not a problem in this place as they have complete CCTV outside and on common areas, the parking garage is free and secured, fire extinguishers and smoke alarms are also installed for your peace of mind. Their entire unit is located on the ground floor, making it accessible for anyone using wheelchairs or for our grandparents enjoying their time with us.
Research extensively online
The last thing we want to happen in our vacation is having to adjust our plans on the spot. If you want something close to the airport, you might want to consider Goshen Resort & Hotel. This 4-hectare home away from home is a privately-owned estate featuring the Goshen Campsite. Here, you can enjoy your time surrounded by Roman-inspired sceneries and architecture.
This famous staycation destination in Bamban, Tarlac, is open for family getaways, group adventures, and even romantic hideaways. Your experience will be complete with the place's classy vibe and the view of Mt. Arayat. That said, you would definitely enjoy staying here if you want to enjoy privacy amongst nature's peace.
Can't get enough of these local tourist spots? Check these out:
Top 9 Safe Places To Explore In North Luzon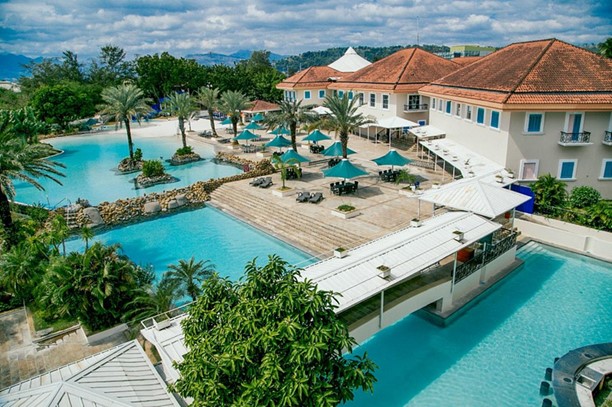 Travel restrictions
Sometimes in choosing where to stay for the much-awaited getaway of the family, we also need to consider the time that you will consume in traveling. If you've been thinking about having relaxation, nothing beats going somewhere accessible that will feel like home. Somewhere you can easily get into without having to reroute the map.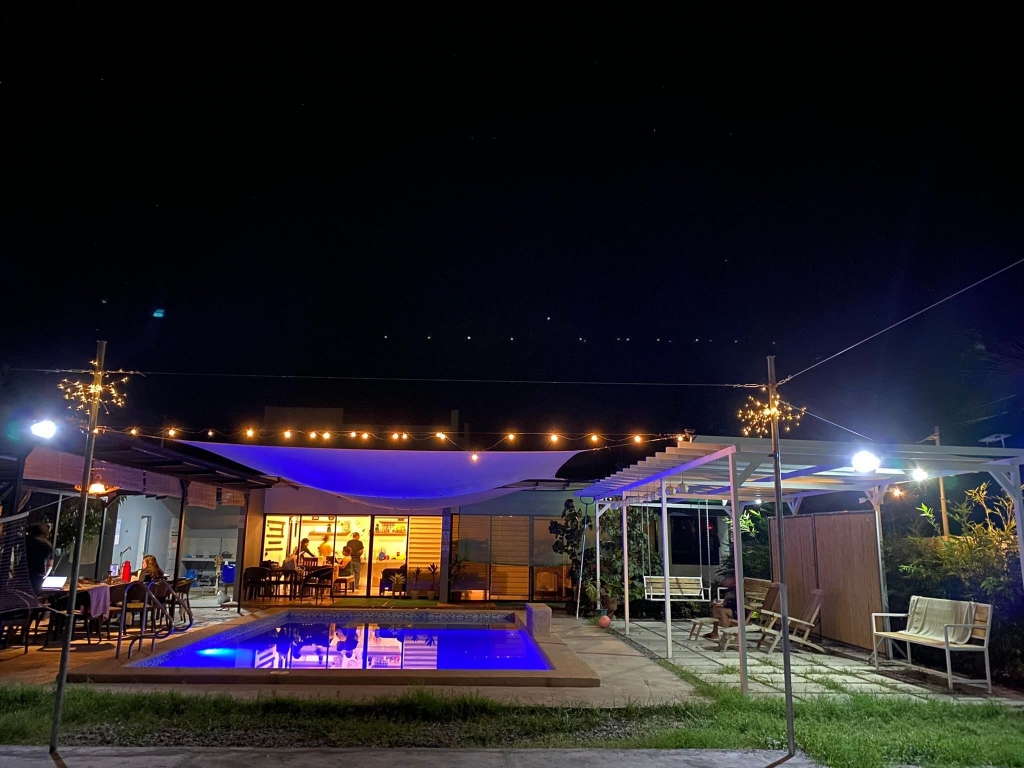 Located in Brgy. Calingcuan, Tarlac City, CaliBora Private Villa is the most accessible staycation destination if you are driving from Camella Tarlac. Founded by real-life staycationers, this private villa is family-friendly, secure, and safe for any age you have in the family.
The place is open for exclusive rentals with a 2-feet to a 5-feet swimming pool, 1 family bedroom, 1 dining room, and 2 toilet and baths with a hot water shower. Additionally, it has an outdoor kitchen with free use of the stove, outdoor lounge area with a grill, free use of a refrigerator, with Wi-Fi connection and a spacious parking space.
Live in a home where everyday feels like a vacation
We all have our own ideas on how we want our vacation to be. We also have different kinds of fun and various list of places we want to see. But we can all agree that there's no other place more comforting than your own home with your family around you.
With the pandemic going on for over two years now, taking a vacation or going on a trip has been harder. Plus, it made us realize that sometimes staying at home, chilling with your family at night, spending the weekend with your grandparents can be so much better than any other getaway.
Just like what we always hear, there's no better place than your own place. That said, with a house and lot of your own in Camella Tarlac, you can turn your every weekend into a vacation. Furthermore, even all your nights can be an instant relaxing getaway in a safe and secured community.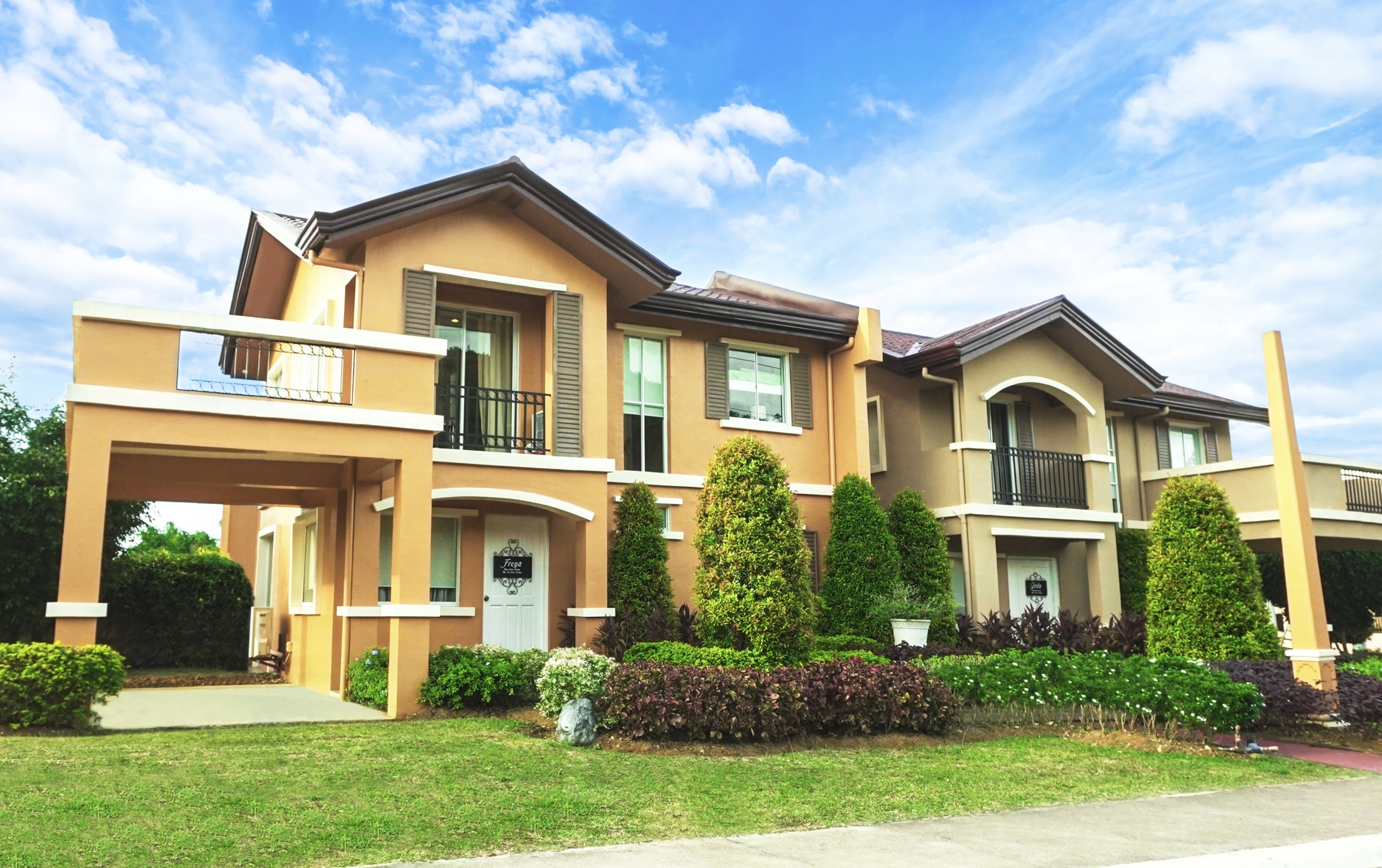 Find your dream home in Tarlac!
Check out Camella's house and lot for sale in Tarlac.