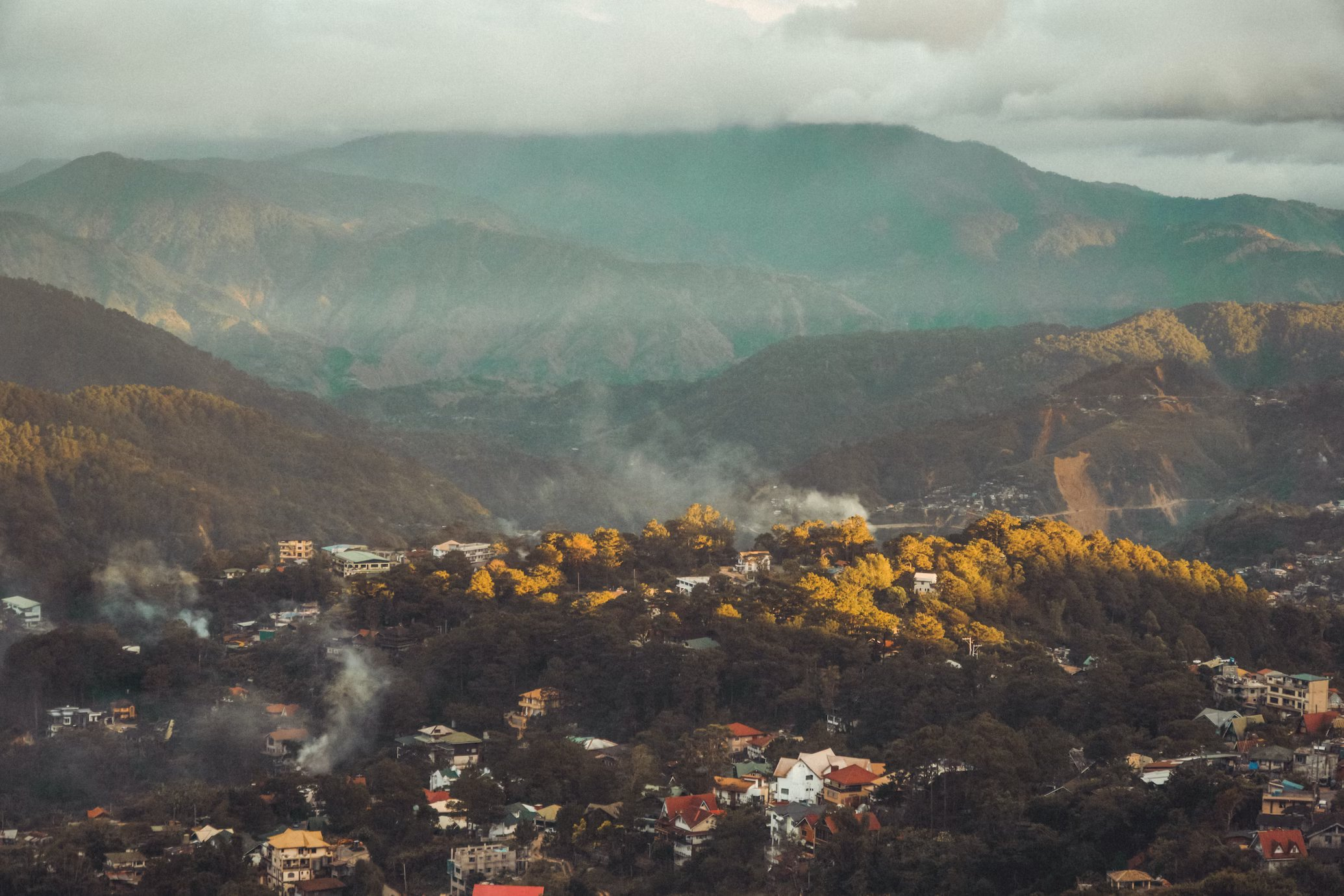 Are you planning to unwind a bit and go out from the four corners of your home this year, especially for city dwellers in Southern Luzon and Central Luzon?
At times, we all feel the need to rejuvenate and break free from the daily grind of work-from-home or office work. Learn to destress and unload once in a while. Identify the places to visit in Luzon — beginning with Manila Bay in Metro Manila or Laguna de Bay up to the northernmost part of the island so you can plan out your trip.
Depending on how far you want to go and how much budget you have set aside for your travels, you can begin with a day trip or an overnight stay. With the presence of NLEX and other interlinked major highways, you can reach the Clark Freeport Zone and all the offerings of Pampanga in just a few hours.
If you plan on staying overnight, you can use the SCTEX and TPLEX to reach Baguio for about two more hours. Then check for long weekend holidays for tourist destination in Luzon that will require longer drives. To enjoy this trip, you might plan on staying for a couple of days.
In Southern Luzon, Puerto Galera is one of the must places to visit. The fresh, cool breeze of the mountains and the sea as you travel, will give you that much needed calm — even before reaching your destination.
Now is the perfect moment to unwind and explore safe and serene travel destinations in Northern Luzon, ideal for tourists seeking solace and relaxation over the weekend.
Top Safe Places To Go in North Luzon
Baguio City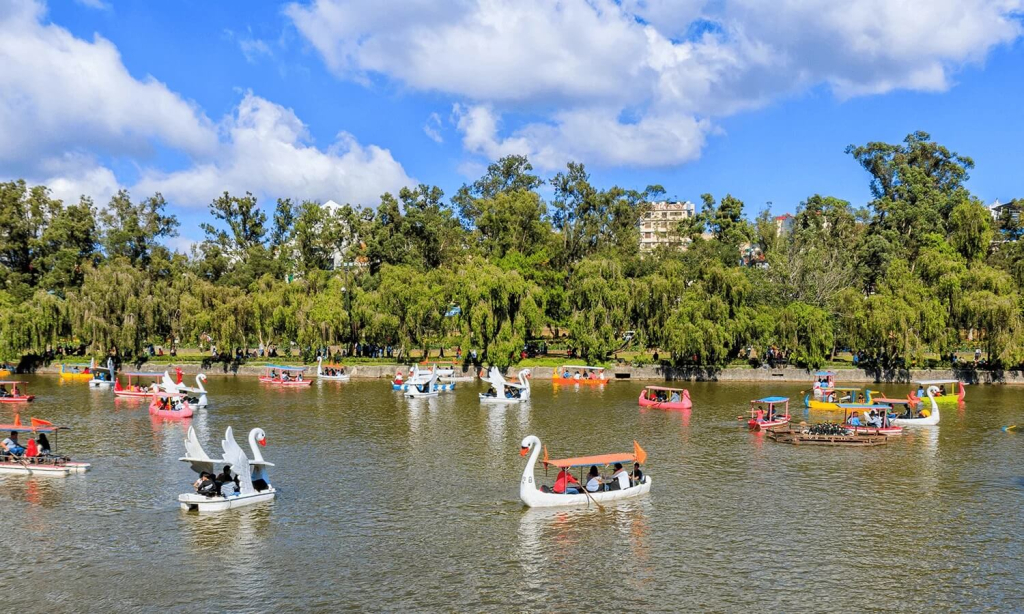 Baguio City is known as the "Summer Capital of the Philippines" because it is a sought-after destination of most people, especially for travelers from the southern regions because of its cold weather.
Surprisingly, while you might anticipate the peak season in Baguio to be during the months of March to May, December witnesses the most significant influx of visitors to this beloved city.
Let's delve into some of the popular tourist attractions in Baguio, a city that proudly ranks among the top three safest cities in the Philippines.
Burnham Park
No tourist goes to visit Baguio without stopping by one of the most famous tourist destinations in the city, Burnham Park. This urban oasis is a hub of delightful activities.
Nestled at the heart of this famous park lies a picturesque lake, where most tourists go for fun boat rides, with different boats to choose from, from classic bangka to graceful swan-shaped pedal boats.
But Burnham Park offers more than just boating – you can relish bike rides, embark on culinary adventures, or even go roller skating. If you seek a more tranquil and relaxing experience, the park provides ample space for idyllic picnics.
Camp John Hay
Camp John Hay, once a military facility, is now popular mountain retreat that tourist kept coming back to whenever they visit Baguio City.
The very essence of Baguio's identity as the "City of Pines" is magnificently embodied within the camp's boundaries – relish under the towering pine trees and enjoy the cool comforting breeze of the city.
Like Burnham Park, it is not only a place to unwind and relax, there are many exhilarating activities Camp John Hay has to offer. Here are some of it:
Go on a canopy ride in the Treetop Adventure Nature Park.
Visit the Bell House, a vacation residence of the former Commanding General of the Philippines.
Wonder around the Cemetery of Negativism.
These are just some of the activities you can do in the camp. Don't ever miss stopping by Camp John Hay when visiting the "Summer Capital of the Philippines." If you plan on staying overnight, there are different types of accommodations to choose from.
There are bed and breakfast lodgings to premier hotels available. And if your overnight stay is unplanned, there is nothing to worry about because malls, like the SM Mall, have presence in Baguio. So you can get your personal items in no time.
La Union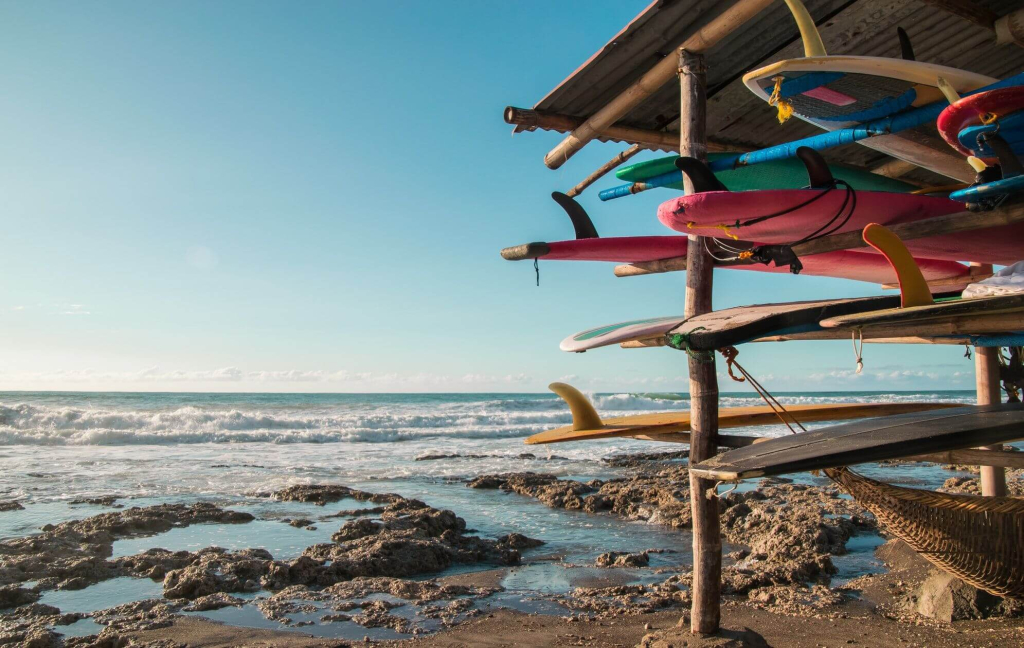 La Union, often simply referred to as 'Elyu' by locals, is a captivating province in the Philippines that is known for its stunning coastline, making it a top choice for surfers and beach lovers.
What sets La Union apart is its natural beauty and its warm and friendly community, where visitors often feel like they've found a home away from home.
Let us explore the must-see destinations in La Union.
Urbiztundo Beach
Siargao may be known as the "Surfing Capital of the Philippines," but since La Union seems nearer to the people in the metro, it is a great alternative for those who want to surf as it has been recognized as a famous surfing destination in the North – it is a surfer's paradise that offers an exhilarating blend of adventure, natural beauty, and a welcoming surfing community.
Urbiztundo Beach in San Juan, La Union is one of the go-to beaches of surfers. It is near a popular surfing school in San Juan called San Juan Surf School.
La Union welcomes all with open arms to ride the waves and become part of the rich tapestry of this famous surfing destination.
Immuki Island
If you want a peaceful getaway with your family or friends, an enchanting hidden gem in La Union you can go to is Immuki Island.
This pristine island destination is a testament to the untouched beauty of nature and the unspoiled allure of a remote paradise. It is known as the island of dead corals, so when visiting this place, be sure to bring swimming shoes, as your feet will definitely get hurt if you walk barefoot.
Some of the activities you can do here are swimming, snorkeling, and cliff jumping. So if you are an adventure seeker, stop by Immuki Island.
Top Safe Places To Go in South Luzon
Tagaytay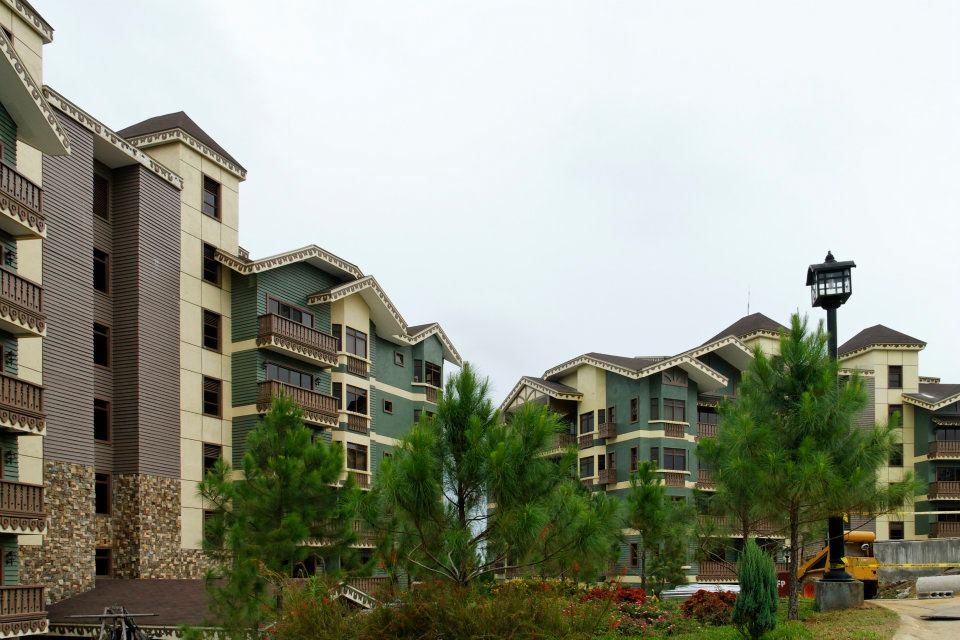 Tagaytay is often called the "Second Summer Capital of the Philippines." Positioned as a prime destination, it's a favored choice for individuals residing in the southern regions of the country. Its accessibility makes it a great alternative for those with limited time to venture further north to Baguio.
Taal Volcano
Usually, when people go to Tagaytay, one of the first things they think about is Taal Volcano, a popular active volcano in the Philippines. Lucky for these tourists, there are the delightful eateries and comfortable resorts perched along the rim of Taal Lake.
Here, visitors can relish delicious local dishes while savoring the breathtaking views.
Crosswinds
Crosswinds Tagaytay is a premier leisure development located in the picturesque city of Tagaytay in the Philippines. Whether you're looking for a weekend retreat or a longer stay, you can anticipate a serene and charming experience amidst the cool, pine-scented air and aesthetic surroundings.
What you can see here are hotels and cafes where you can unwind, relax, and reenergize. Here are some examples: Ruined Project, Windmill, Alpine Villas, and Lausanne.
Palawan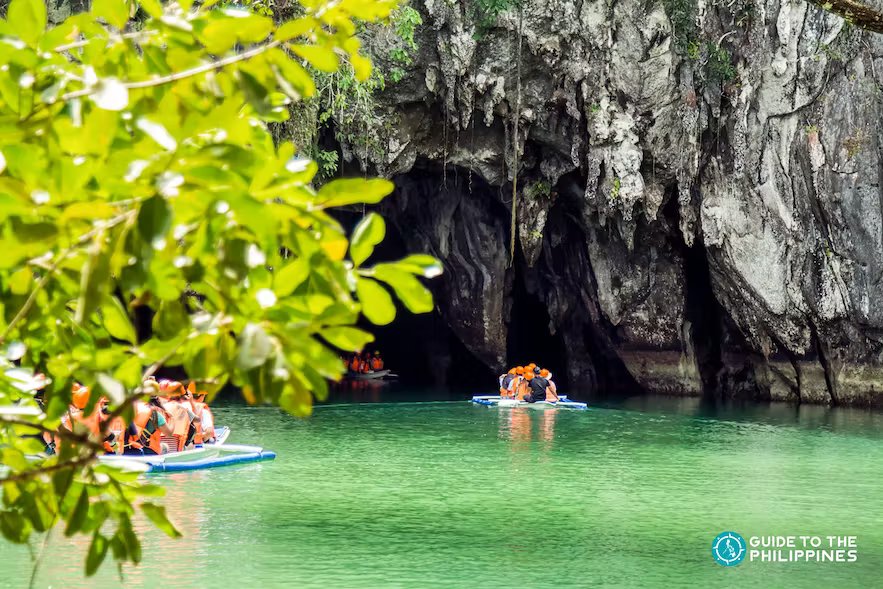 Palawan, known as the "Last Frontier" of the Philippines, is a charming province celebrated for its extraordinary natural beauty, pristine beaches, and responsible tourism practices. They have in fact been recognized for their award winning conservation project.
It is one of the places in the Philippines promoting sustainable tourism. Its local government is committed to preserving its environmental treasures.
This enchanting haven is accessible to everyone. To people from the metro, The Ninoy Aquino International Airport (NAIA) serves as the primary gateway to Palawan, with flights connecting to airports in Puerto Princesa, El Nido, and Coron, allowing visitors easy access to the province's remarkable beauty.
Here are just some of the most visited tourist spots in the Philippines' "Last Frontier."
Puerto Princesa Subterranean River National Park
The Puerto Princesa Subterranean River National Park in Palawan, Philippines, is a UNESCO World Heritage site and one of the New Seven Wonders of Nature, known for its captivating underground river.
Sabang Beach is where the wharf for the subterranean river is located and its jump off point. Apart from its breathtaking view, there are also activities available in the area like a mangrove forest, zipline and bird watching.
Go on a boat journey through a captivating cave system with enormous chambers adorned with intricate stalactite and stalagmite formations.
Nacpan Beach
Nacpan Beach is a pristine paradise that is often hailed as one of the most beautiful beaches in the world. Indulge in the crystal-clear turquoise waters and white sands as you unwind under the shade of a coconut tree-lined shoreline.
For those up for adrenaline-filled fun, they offer different kinds of activities like scuba diving and parasailing. It also serves as a gateway to the neighboring islands, opening up opportunities for captivating island-hopping adventures. These tours often include stops at hidden lagoons and snorkeling spots.
Of course, all these activities cannot be done in one day. For those who want to stay for more than a day, there is an array of charming beachfront resorts and accommodations to choose from for overnight stays.
Other Safe Places to Explore in the Philippines
Ifugao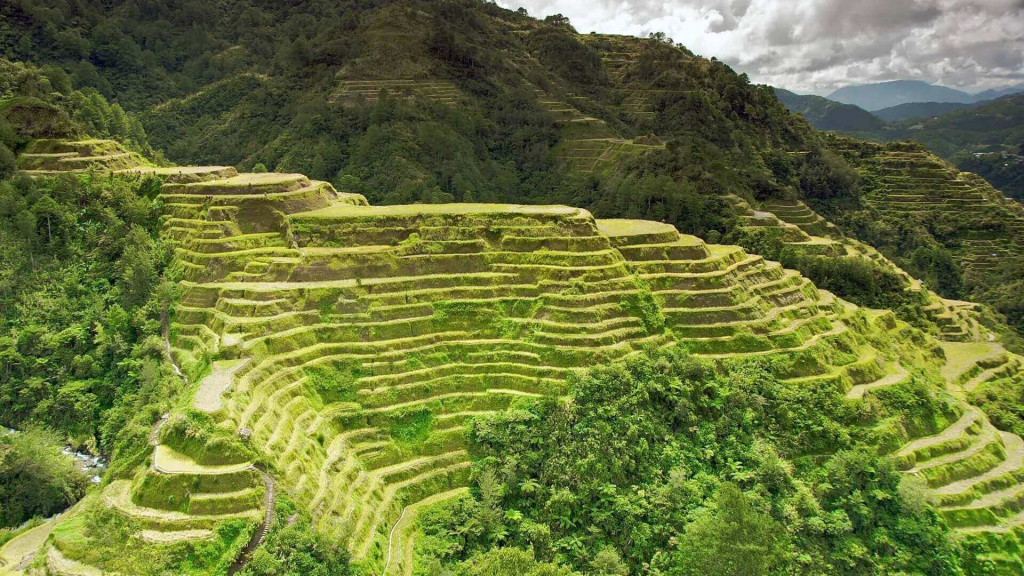 Ifugao Province is a land of breathtaking beauty and cultural significance. It is nestled amidst the stunning Sierra Madre Mountain Range and is home to various indigenous communities, including the Ifugao people, celebrated for their unique traditions and craftsmanship.
Exploring Ifugao offers not only the chance to witness the natural beauty of the province but also to immerse oneself in the rich culture of its people. This is where you will see hanging coffins of dead ancestors.
If you explore further to the north, you can venture into the neighboring Mountain Province, known for its rugged landscapes and unique cultural heritage.
Banaue Rice Terraces
Banaue Rice Terraces is often recognized as the "Eighth Wonder of the World." These rice terraces are a stunning example of ancient agricultural engineering, carved into the steep mountainsides over 2,000 years ago by the indigenous Ifugao people.
Five clusters of the Banaue Rice terraces are part of the UNESCO World Heritage List: Batad Rice Terraces, Nagacadan Rice Terraces, Hungduan (Hapao) Rice Terraces, Mayoyao Rice Terraces, and Bangaan Rice Terraces.
Pampanga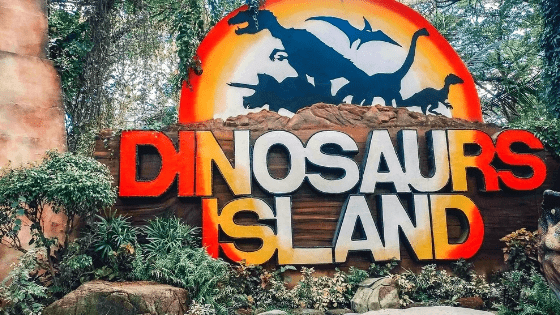 Pampanga is known as the Culinary Capital of the Philippines. Some of the iconic Kapampangan dishes are their famous sisig, buro (fermented rice), and pork bulanglang (pork guava soup).
Its capital city, San Fernando, is the regional center of Central Luzon and serves as a hub for commerce and culture. However, one of the most prominent areas within Pampanga is Angeles City.
Alongside Clark, they are recognized as the "Entertainment Capital of Central Luzon." Angeles City is known for its vibrant nightlife, as the city is home to a variety of bars, clubs, and restaurants.
Dinosaurs Island Clark
If you want to treat your kids with fun and excitement, you better explore Dinosaurs Island in Clark. This comes without any worries about your health since they put safety protocols in strict implementation and monitoring.
Dinosaurs Island is an animatronic theme park and museum aiming to provide guests with a one-of-a-kind interactive dinosaur learning experience filled with life-size creatures.
This is also known as the Philippines' first-ever animatronics dinosaur theme park located at Picnic Grounds, Gil Puyat Avenue in Clark, Pampanga.
You can find Wonderful Museums, Dinosaur Island, Insectlandia, and many more attractions within the park.
Ilocos Region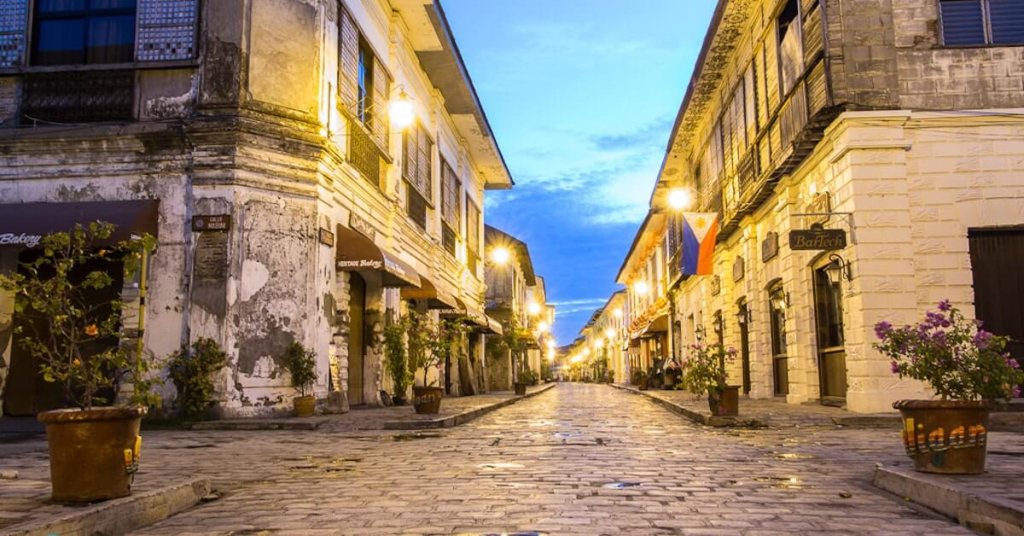 Located in the northern part of the Philippines, The Ilocos Region is known for its blend of history, natural beauty, and cultural heritage. This region is divided into two provinces: Ilocos Norte and Ilocos Sur. These provinces offer a unique and enriching travel experience.
Let's explore these two provinces by checking out the popular tourist destinations within each province for your upcoming Ilocos trip.
Vigan
Vigan can be found in Ilocos Sur. It is a reflection of what the Philippines used to look like during the Spanish Colonial Period. This city is popular because of its heritage town, composed of well-preserved ancestral houses that line its cobblestone streets.
A must visit town, Vigan is recognized as one of the UNESCO World Heritage Sites because of its historical significance and value.
A great example is that it played a significant role during World War II, with the Syquia Mansion serving as the official residence of President Elpidio Quirino.
The city's historical sites also include its old churches, such as St. Paul's Metropolitan Cathedral, which has stood for centuries as a symbol of Vigan's deep spiritual roots.
If you want to go on a journey back in time, visit Vigan and surround yourself with its abundant cultural and historical legacy.
Laoag
Laoag is the capital of Ilocos Norte. Similar to Vigan, it is also a city rich in history and culture.
One of the most iconic landmarks in Laoag is the St. William's Cathedral, also known as the Laoag Cathedral, which dates back to the Spanish colonial period.
It serves as a testament to the enduring influence of Spanish culture and religion in the Philippines.
Another famous landmark in Laoag is the Sinking Bell Tower, another historical gem that has a distinct lean due to its sandy foundation. However, this tourist attraction is not really available for visit right now as it was damaged during an earthquake last July 2022.
Like Vigan, the city's historical sites and cultural richness make it an engaging destination for those interested in the country's heritage.
It is also in Ilocos Norte where you will find the Bangui Windmills. As Ilocos is located between the Pacific Ocean and the South China Sea, the province benefits from getting more wind than others places in the Philippines, making it the perfect place to build one of Southeast Asia's biggest wind farms.
Camella in Northern luzon
Camella communities are just minutes away from these safe tourist spots. Living in Camella neighborhoods provides a hassle-free journey going to your favorite local destinations.
For our locations, you may check our property page. For your house and lot options, you may visit our catalog of houses for sale.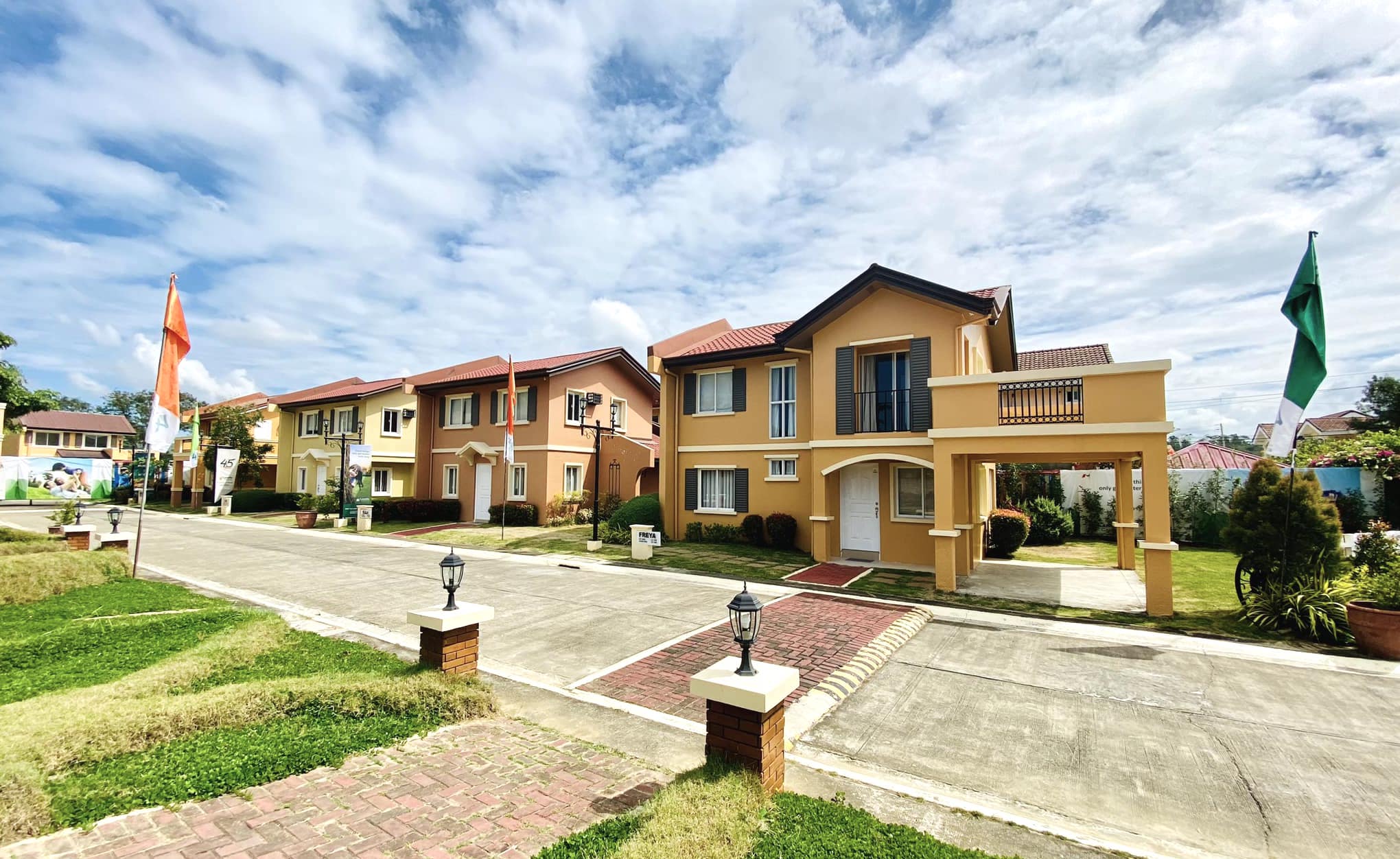 Check out our House and Lot for Sale Properties
Discover our house and lot for sale properties in the Philippines