The year 2022 is only a few years away. We will bid our final goodbyes to 2021 in a few days. The pandemic's second year has been difficult, but we look forward to the hopes of better things and most especially the 2022 holidays in the Philippines.
It's usually a good idea to plan, especially when it comes to holidays. Under Proclamation No. 1236, Malacañang just announced the list of holidays for 2022, which proclaims all normal and extraordinary non-working and working holidays for the year. In 2022, the dates of November 2 (All Souls' Day), December 24 (Christmas Eve), and December 31 (New Year's Eve) have been proclaimed special working days, as they were in 2021.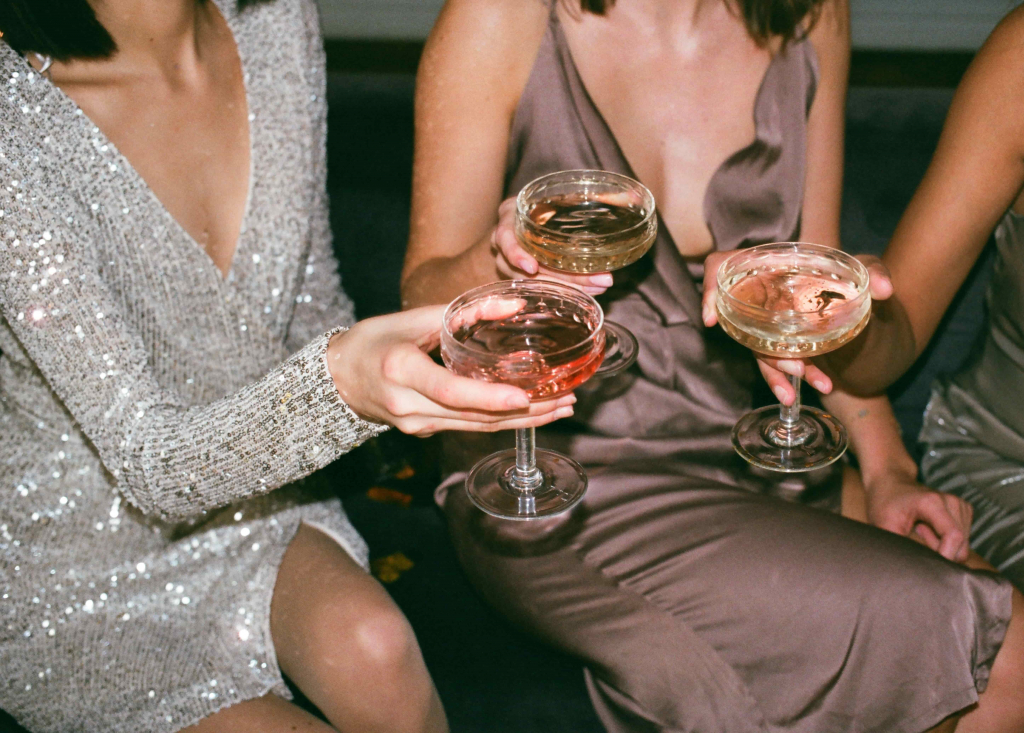 Working holidays were proclaimed on these dates to help enhance economic productivity during this pandemic. Other holidays, on the other hand, stay unchanged.
We've compiled a list of national holidays for 2022 to assist you in planning when to take time off for a quick escape or a leisurely vacation. We've also added the historical significance of each holiday to remind us of its genuine significance.
Let us remember the safety and health standards in place to keep us safe during this pandemic whether we travel or spend time outside for a few days. Avoiding crowded settings, maintaining social distance, and wearing your mask are all examples of this. Bringing your own alcohol or hand sanitizer is also beneficial. Above all else, your health and safety should always be prioritized.
Public holidays in the Philippines this 2022
Mark your calendars: there are a few long weekends coming up. Make wise decisions!
2022 List of Regular Holidays in the Philippines
• January 1, 2022 – Saturday (New Year's Day)
What better way to mark the beginning of the year than with a vacation during the first 2022 holiday? The first day of the year, also known as New Year's Day, is commemorated with a holiday celebration, as it has been in previous years. Families assemble at home around this time to have a feast and light fireworks to fend off bad luck and ensure a prosperous year ahead.
• April 9, 2022 – Saturday (Araw ng Kagitingan)
The Day of Valor, also known as Araw ng Kagitingan, honors soldiers who fought for the country during WWII. Filipino and American soldiers in Bataan surrendered to the Japanese on April 9, 1942. Around 76,000 soldiers were subsequently forced to walk the 'Death March' from Bataan to Capas, Tarlac, via San Fernando, Pampanga. Thousands of soldiers were killed or perished because of malnutrition, infections, and dehydration after marching more than 66 miles (106 kilometers). This action aided in the defense of Bataan and hampered Japanese soldiers' progress.
This day is commemorated every year with parade honoring Bataan war soldiers. The major event takes place at Mt Samat Shrine in Pilár, Bataan, and is attended by the President of the Philippines and other dignitaries.
• April 14, 2022 – Thursday (Maundy Thursday)
Maundy Thursday is a Catholic tradition that is honored every year as a scheduled holiday. People generally conduct Visita Iglesia, or church visits, as part of their holy week celebrations. During this day or until Good Friday, families travel in groups to at least seven churches.
• April 15, 2022 – Friday (Good Friday)
Every year, Good Friday, a Catholic custom, is observed as a regular holiday. People frequently attend church services such as stations of the cross or listen to the seven final words during Holy Week. On this day, Catholics abstain from eating meat. They also practice fasting and prayer. Friday Masses are only held until 3:00 p.m.
• May 1, 2022 – Sunday (Labor Day)
In many regions of the world, May 1st is a national holiday. It's a day dedicated to workers and their rights. On May 1, 1903, the Philippines celebrated its first Labor Day with a march from Palaza Moriones in Tondo to the American Governor General's home (now the Malacañang) to oppose capitalism. On this day, labor organizations hold rallies to draw attention to labor issues.
• June 12, 2022 – Sunday (Independence Day)
For Filipinos, June 12 is an important day not just because it is a holiday, but also because it commemorates the Philippines' independence from the Spaniards, who had occupied the country for over 300 years. On June 12, 1898, in Kawit, Cavite, Gen. Emilio Aguinaldo declared the Philippines independent. For the first time, the flag was hoisted, and the national anthem was played.
President Diosdado Macapagal signed Republic Act No. 4166, which established this yearly celebration, in 1964. Today, Independence Day is commemorated with a military parade, a 21-gun salute, and a speech by the President of the United States.
• August 29, 2022 – Monday (National Heroes' Day)
National Heroes Day honors the country's heroes who have served to uphold the country's honor and freedom. This includes our modern-day heroes who have made the country proud. They are commemorated on the last Monday of August, the anniversary of the Cry of Pugad Lawin, which launched the revolution against the Spanish overlords in 1896. Jose Rizal, Andres Bonifacio, Emilio Aguinaldo, Apolinario Mabini, Marcelo H. Del Pilar, and many others are among the heroes celebrated on this day.
• November 30, 2022 – Wednesday (Bonifacio Day)
Andres Bonifacio, known as the Father of the Philippine Revolution, celebrates his birthday on this day. He was the leader of the Katipunan, a group that prepared military revolts against the Spanish colonizers to obtain independence for the country. The Katipunan grew into a powerful revolutionary force as it enlisted the support of many residents in the fight for freedom.
• December 25, 2022 – Sunday (Christmas Day)
Christmas Day is a regular holiday in many regions of the world. Filipinos celebrate this day by eating together, visiting family and friends, and exchanging gifts with their families.
• December 30, 2022 – Friday (Rizal Day)
Rizal Day honors the death of Jose Rizal, the Philippines' National Hero. Many Filipinos were moved by Rizal's two writings, Noli Me Tangere and El Filibusterismo, to act against the injustices perpetrated by the Spanish colonizers. On December 30, 1896, in Bagumbayan, Rizal was sentenced to death by firing squad for an act of rebellion, sedition, and conspiracy against the government.
2022 List of Special Non-Working Holidays in the Philippines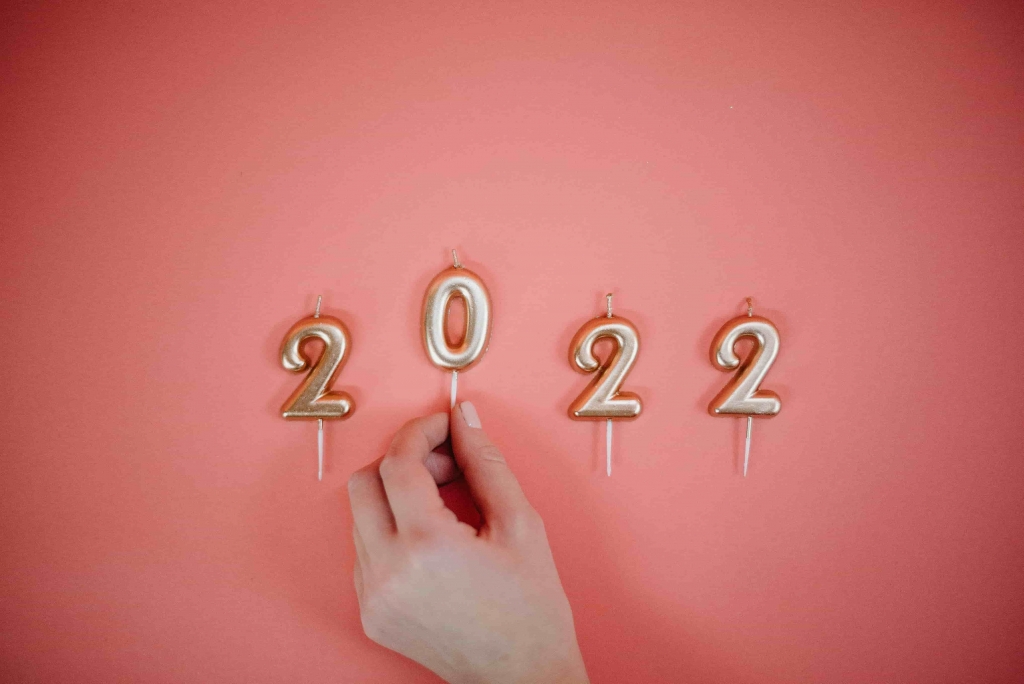 • February 1, 2022 – Tuesday (Chinese New Year)
Former President Benigno Noynoy Aquino declared Chinese New Year, commonly known as Spring Festival, a special non-working holiday in 2011 under Proclamation No. 295. The holiday honors the "manifestation of our solidarity with our Chinese-Filipino brethren who have played an important role in our lives as a country and as a people in many ways." Many celebrations take place on this day, with the main events taking place in Binondo, which is home to many Filipino-Chinese communities.
• February 25, 2022 – Friday (EDSA People Power Revolution Anniversary)
Every year on February 25, the Philippines remembers the peaceful EDSA People Power Revolution, which brought the Marcos dictatorship to an end after 20 years. EDSA People Power is also known as the Yellow Revolution, after the demonstrators' favorite hue and a symbol of resistance to the dictatorship. The revolution is regarded as one of the world's most peaceful, as it overthrew a ruler without spilling a drop of blood.
• April 16, 2022 – Saturday (Black Saturday)
Every year, Black Saturday, a Catholic custom, is observed as a normal holiday. People frequently prepare for a late-night Easter vigil at home as part of the holy week celebrations to greet Christ's resurrection on Easter. A "salubong" is held around 4 a.m. on Easter Sunday to commemorate Mary's reunion with Jesus after His resurrection.
• August 21, 2022 – Sunday (Ninoy Aquino Day)
The assassination of Senator Benigno Aquino, one of the country's founding fathers of democracy against Ferdinand Marcos' dictatorship, is commemorated on August 21. His wife, Corazon Aquino, was elected President of the Philippines in 1986, and his son, Noynoy Aquino, was elected President in 2010. Former President Gloria Macapagal-Arroyo designated Ninoy Aquino Day as a national holiday in 2004 to mark Ninoy's death anniversary.
• November 1, 2022 – Tuesday (All Saints' Day)
All Saints' Day (November 1) and All Souls' Day (November 2) are part of the Filipino festival known as 'Undas.' This day, which is a Catholic tradition, honors saints and individuals who have died. People pay their respects to the deceased by coming to the cemetery to light a candle or bring flowers during Undas.
• December 8, 2022 – Thursday (Feast of the Immaculate Conception of Mary)
Every December 8, the Feast of the Immaculate Conception of Mary, a Catholic tradition, is commemorated around the world. This is an obligatory holy day commemorating Mary's sinless conception.
2022 List of Special Working Holidays in the Philippines
• November 2, 2022 – Wednesday (All Souls' Day)
All Souls' Day, also known as the Day of the Dead, is a celebration of all the faithful dead. People pray for their departed family members and friends at their gravesites.
• December 24, 2022 – Saturday (Christmas Eve)
Christmas Eve, or the day before Christmas, is celebrated at home with a Noche Buena, a feast shared with family to commemorate the Lord's birth.
• December 31, 2022 – Saturday (New Year's Eve)
In the Philippines, New Year's Eve is known as Media Noche, which translates to "midnight" in Spanish. Filipinos believe that putting as much food on the table as possible will bring them luck and prosperity. At midnight, fireworks are also lit to welcome the new year.
The observance of Eid'l Fitr, the completion of the month-long Ramadan, and Eid'l Adha, the Feast of Sacrifice, both Islamic festivals defined by the Hijra or lunar calendar, are not included in the above list. Once the dates have been decided, the Malacañang usually announces them in a separate proclamation.
Apart from preparing your holidays and future vacations in the New Year, why not consider investing in a condominium that may serve as your haven of rest and relaxation? If you're looking for a spot to invest in the Visayas, Bacolod Negros Occidental is a good place to start.
Because of its economic growth and development over the years, Bacolod City has become a significant investment centre. It is one of the most livable cities in the country, and in 2017 and 2019, it was designated the Top Model City of the Philippines. The city strikes the ideal mix between beautiful green scenery and a modern way of life. In recent years, several real estates have increased in value.
Suggested Read: Living the "High" Life
What are the benefits of investing in Camella Manors Bacolod?
Looking for a Bacolod condo with a resort theme? We will take you on a tour around Bacolod.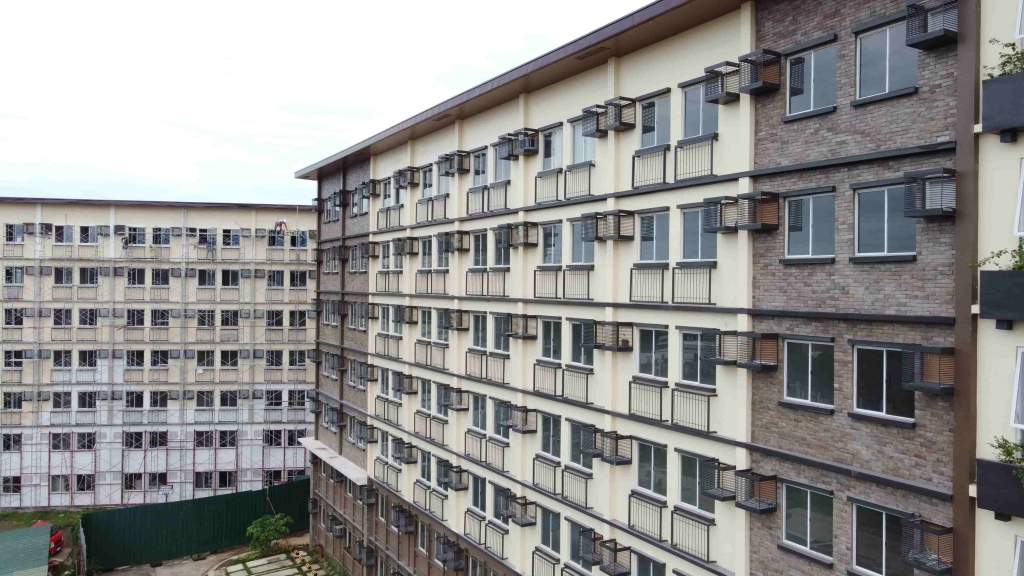 Camella Manors Bacolod is Camella Manors' first project in the Visayas to join the Vista Land community. Vista Land's newest mid-rise condominium line under Camella Homes, Camella Manors, has locations in Metro Manila's regions and neighboring provinces. It offers all-inclusive lifestyle demands as well as resort-themed amenities for young professionals, new families, investors, and Overseas Filipino Workers (OFWs).
In a growing economy, a resort-themed condo pioneers' hassle-free urban life. The first two buildings of the condo will be available for occupancy in 2021. Camella Manors Bacolod is a 4-building mid-rise condominium that spans 1.1 hectares.
Get to know Camella's Condo for Sale in Bacolod
This condominium, which is located along Cordova-Buri Road in Mandalagan, will provide investors with world-class amenities such as a swimming pool, kiddie pool, fitness facility, club house, playground, and commercial strips. There is also 24-hour security to protect everyone's safety. It's also a pet-friendly neighborhood.
Camella Manors Bacolod provides the ideal balance of elegance and comfort. It's near shopping malls, hospitals, schools, tourist sites, and commercial districts. It's about a 15-minute drive from the Bacolod-Silas International Airport.
By the end of the year, residents of Buildings 1 and 2 will be able to enjoy their new homes. Both Ibiza and Majorca have seven-story buildings. Each unit is 30.36 square meters in size. Condo units in the third building, Capri, will be available for pre-sale soon.
Our easy-to-use online payment capabilities make reservations even more convenient and hassle-free.
Suggested Read: 5 Important Things to Consider in Family Gatherings this Pandemic