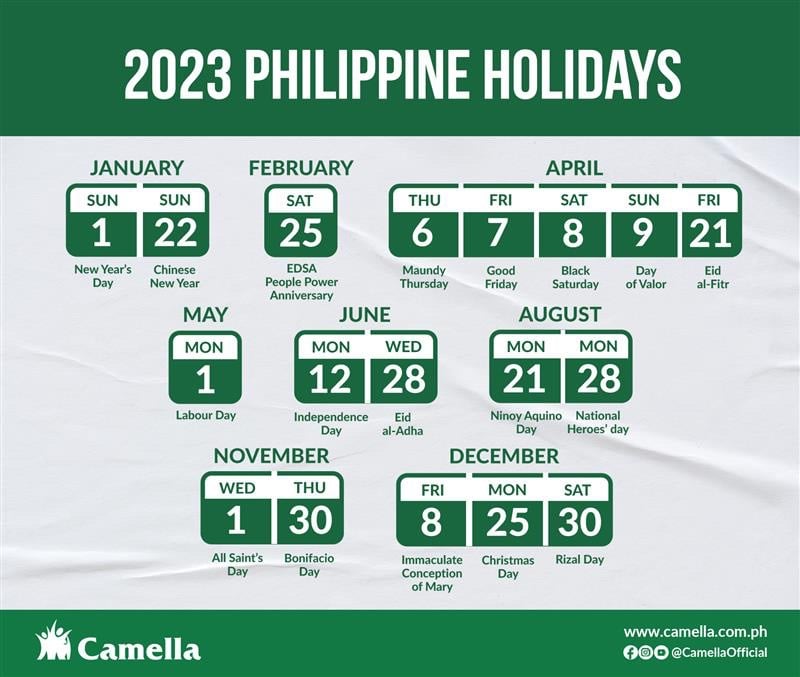 As a country with rich cultural heritage and a long tradition for celebrations, the Philippines has no shortage of special occasions and major events celebrated throughout the year. From national holidays to regional festivals, there are countless opportunities to take time off and enjoy the company of friends and family.
This article will provide a calendar of long weekends and holidays this 2023, including descriptions and tips for turning these breaks into memorable occasions. Whether you're a local resident looking to plan your short getaway or a visitor seeking to experience the colors and flavors of this country, the list is sure to bring valuable information and helpful tips.
January
The entire country, and the world, turned over a new leaf and welcomed 2023 with a bang this January 1. With January 2 declared as a special non-working holiday, revelers enjoyed a longer celebration to usher in the new year.
February
While Valentine's Day is not a holiday, Filipinos embrace the love month with giddy anticipation and preparation. February 14 falls on a Tuesday this year and if you are planning something romantic for your special someone, arrange your weekend getaway ahead of time to avoid the crowds, and long queues — not to mention traffic jams.
For those who work all through the weekend, an extra rest day will be an added treat as the EDSA People Power Revolution anniversary, celebrated every 25th of February, falls on a Saturday this 2023. It is calendared as a special non-working holiday.
April
April provides the longest break for the year. In observance of the Lenten Season, April 6, Maundy Thursday; April 7, Good Friday; April 8, Black Saturday, and Easter Sunday on April 9 have been declared as non-working holidays. Moreover, April 10, Monday, is the commemoration of the Day of Valor, formerly known as Bataan Day, another national holiday.
May
You can have three days of rest this May as Labor Day, a national holiday, falls on a Monday. Welcome the summer month with a three-day vacation, or simply indulge in longer sleep time.
June
Just like Labor Day, this year's Independence Day, June 12, is on a Monday, which gives everyone a three-day respite for the month of June.
August
July may not have given you a single holiday, but August has your back. The weekend of August 19-20 is followed by a non-working holiday, Ninoy Aquino Day, which falls on a Monday. Similarly, National Heroes' Day, a non-working holiday, is on August 28, following the weekend of August 26-27.
November
In remembrance of the dearly departed, November 1 and 2, All Saints' Day and All Soul's Day, respectively, falling on Wednesday and Thursday, have been announced as non-working holidays.
On the other hand, the weekend of November 25 and 26 is followed by Bonifacio Day on Monday, November 27.
December
On December 8, the Feast of the Immaculate Conception is on a Friday, which means you have December 8-10 all to yourself. Spend the three-day hiatus on spiritual activity, enjoying nature, or planning out your early Christmas shopping.
Christmas Day is on a Monday, which gives everyone more time to celebrate and bond with family and friends.
Optimizing your breaks this 2023 by planning ahead of time
According to Philippine laws, regular employees are entitled to a total of 13 paid vacation leaves annually. Depending on private businesses, some even reward employees with longer leaves. To enjoy these paid leaves, it is always wise to plan in advance. Get acquainted with the holidays and identify the best dates to file your vacation leaves.
Making the most out of the long weekend breaks
Some opt to use these much-needed work breaks in the company of their families. Others catch up with friends over dinner or drinks, while there are those who use this respite as "me time" — binging on their bucket list of movies or books, going for hours on end at the spa and salon, or finally tackling that de-cluttering task they have been avoiding for so long.
Living in a community that has quick access to recreational spots and tourist destinations is essential to maximizing your long weekends this year.
Camella is strategically located along major road networks, close to places of relaxation and enjoyment. Homeowners benefit from being at the gateways of outdoor and cultural destinations, and so much more.
For those who prefer quiet and peace in their homes, a staycation is the best answer. Lounging around in lifestyle amenities while enjoying scenic views from their  Mediterranean-inspired homes.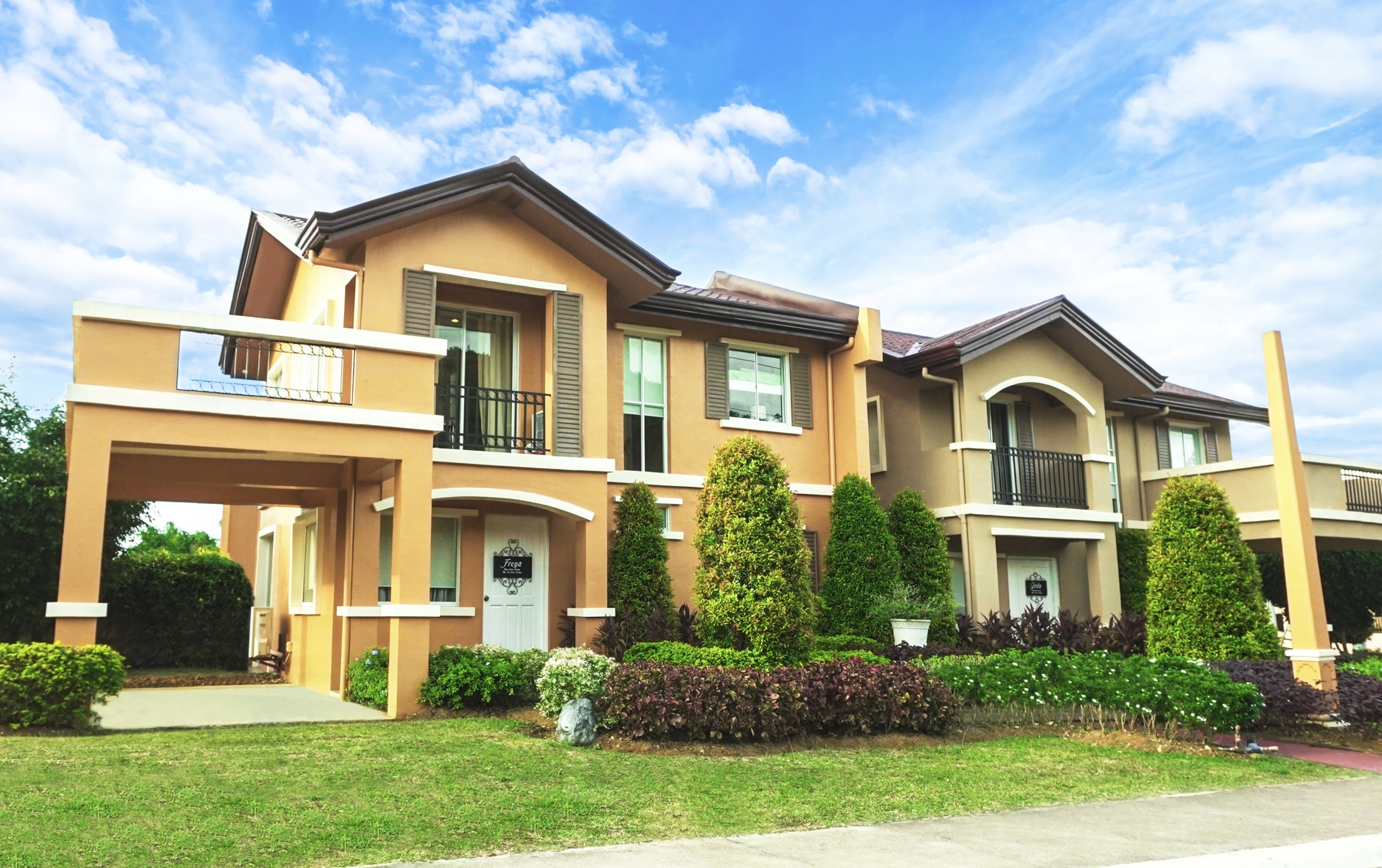 Come home to your Dream Home in Camella
Check out our catalog of house and lot for sale in the Philippines