The Philippines has in-demand job opportunities for ambitious and trailblazing Filipino professionals. From the busy streets of Metro Manila to other bustling cities and rural areas in the country, there is an abundance of fulfilling job openings that await qualified candidates eager to take their career path to the next level.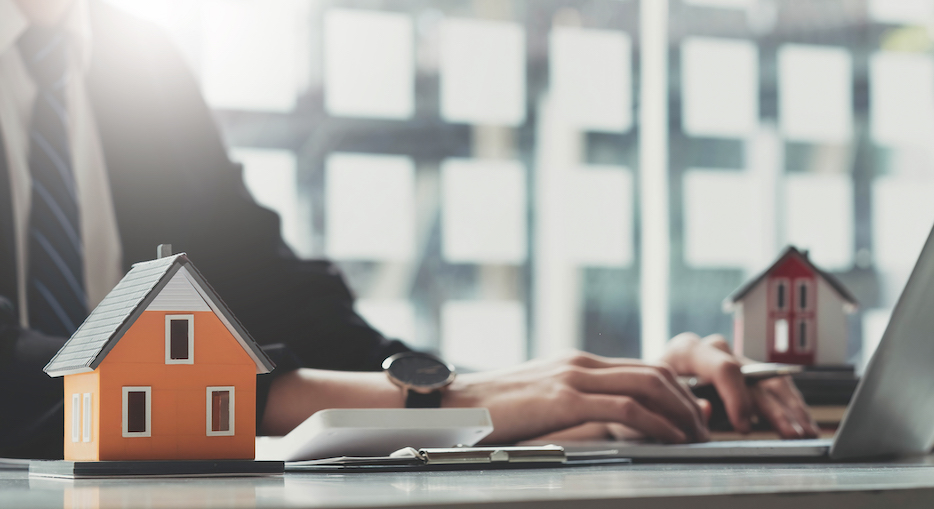 With a capable talent pool of some of the highly skilled employees in Southeast Asia available in the Philippines, employers are ready and willing to invest in promising individuals who can make a difference within their companies. If you're looking for exciting opportunities that promise personal growth and development and favorable career paths alongside great rewards, look no further than the ever-evolving landscape of the Filipino job market.
As the Philippines and the world are now gearing back to a post-pandemic phase, our country also steadily experience a significant economic growth driven by various industries. In-demand jobs in the Philippines, specifically business process outsourcing, financial services, real estate, engineering and construction, ICT, and healthcare professionals, offer more competitive salaries and job security. 
To gain a foothold within these in-demand industries and access higher wages, it is recommended that individuals upskill themselves with further education on in-demand skills or professional qualifications to stand out from the competitive world of landing a high-paying, in-demand job.
What are the trending in-demand jobs that companies in the Philippines are looking for?
According to recent studies by JobStreet, among the high-demand jobs and sought-after professionals in the Philippines include IT and software developers, customer service, business development, clerical and administrative support, human resources and recruitment specialist, marketing professionals, educators, sales management, financial managers and analysts or banking and financial consultants, corporate sales, accounting staff, technical support, graphic designers and web developers.
With a pool of well-educated employees often offering unique perspectives and innovative ideas as opposed to traditional approaches to problem-solving, qualified candidates have also caught the eyes of global companies which have began filling in job positions with Filipino professionals.
Despite being considered a third world country by greater nations, the Philippines has a thriving and robust economy that still allows for countless opportunities for seekers of high paying jobs.
To some however, the task of finding the right job and the perfect company that fit their skill set can be daunting. Moreover, the challenge of applying and vying against equally talented individuals often pose difficulties. This is experienced not only by fresh-out-of college applicants but even experienced and skilled professionals.
In this highly competitive world, securing that dream job that gives you better chances at a successful career, marketing yourself to potential employers is important. But above all, knowing that the position you are trying to get into is a match to your skills, talents, and values, should be way up in your checklist.
Here are some in-demand jobs that you can consider looking into. Check which of these fits well with your educational background and qualifications:
Information Technology (IT) Specialists
Information technology professionals and specialists is a profession that enjoys a high demand in the Philippines. Employers are constantly searching for skilled technicians, engineers, software developers, information security analyst, data scientists, and system administrators who can support and develop innovative projects.
IT professionals are key to keeping organizations functioning efficiently and securely. Depending on the position, employers may seek candidates with qualifications in computer science, software engineering, or any related field.
Virtual Assistants
Virtual assistants are in demand here in the Philippines because Filipinos are efficient and organized workers, which make them attractive to international-based companies. Virtual assistants multi task and perform work like scheduling, accounting, administrative work, designing, content creation, and other similar roles.
Project managers, recruitment specialists, and financial managers have an edge when applying for jobs as a virtual assistant. However, anyone is qualified so long as they have the right skillset. Yes, even a nurse practitioner and logistics and warehouse personnel can be a VA with the right online courses and training.
Editors and Social Media Content Creators
Editing and social media skills are the primary tasks performed by a business assistant, among many others. Often found in start-up companies that often operate on work efficiency and cost-effectiveness in achieving their desired goals and positive profit margins.
Customer Service Representatives
Business Process Outsourcing (BPO) companies can be considered part of the most established businesses. Customer service representatives or call center agents remain in demand in the Philippines. Even in the coming years, working in a BPO company as an agent is projected to still be an in-demand job. An essential part of a BPO company is its customer service and technical support.
Customer service agents address the concerns of many clients and provide quick and practical solutions to their concerns and problems. Call center agents also handle inquiries about a range of products or services for a variety of businesses. Many international-based corporations outsource work to countries like the Philippines, for inbound telecommunications, making it a popular industry in the country.
Social Media Marketing
We live in a world run by social media. Instagram, Facebook, Youtube, and TikTok are just some of the most popular social media apps in the Philippines. The demand for social media marketers, marketing assistants, online affiliates, and content creators is high and can be considered an advantage for job seekers who have the knack in social media marketing.
Social media is a platform of choice for campaigns. Social media teams manage online communities to further market and grow brands. A social media marketer needs skills like keen attention to detail, basic knowledge in online statistics, SEO skills, and the ability to research comprehensively. Keeping up with online business trends to create compelling content and strategies is also necessary for this job.
Real Estate Professionals 
For individuals who want to hold a career and a secure job but prefers flexible working hours, the real estate industry might just be their perfect match. Being a real estate agent is an ideal option since real estate is a thriving business in the Philippines.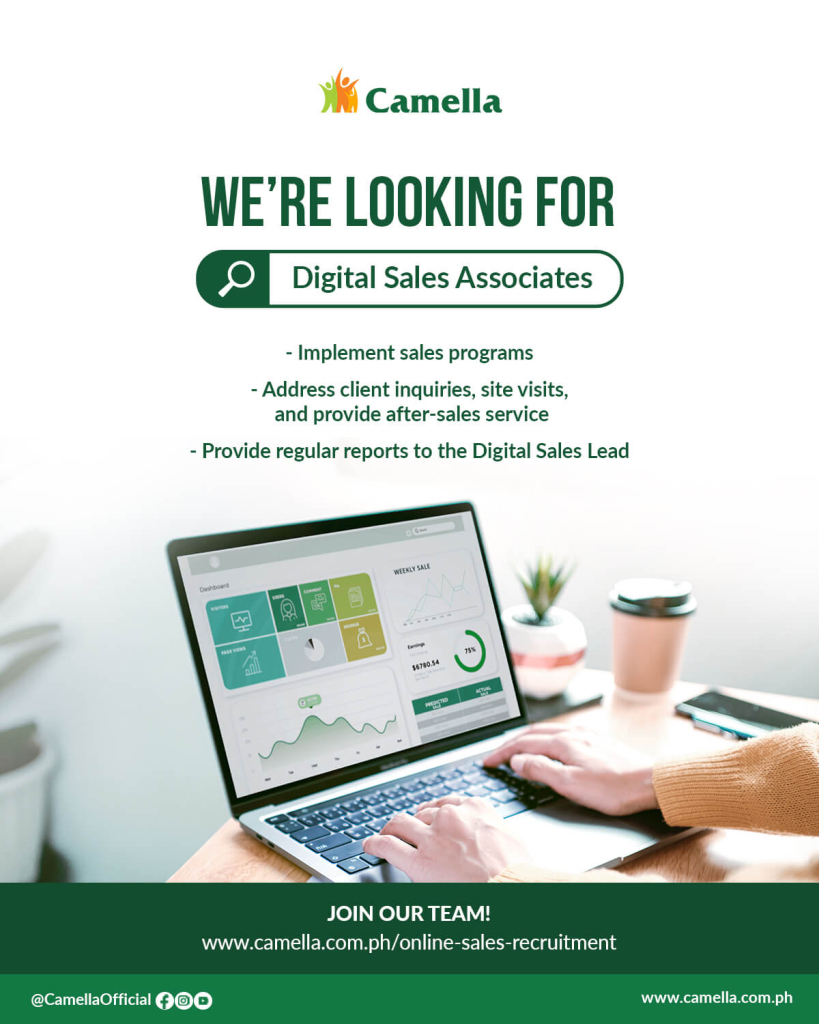 You can earn above industry commissions, enhance your communication skills, and have the opportunity to guide people in making and choosing wise investments for their future. To be an effective real estate agent, one should learn how to engage with customers by listening to their preferences and assessing each client's financial capacities.
Another in-demand job anyone can apply for is a digital sales associate position at Camella. As a digital sales associate, your primary task is to respond to client inquiries, close sales lead through traditional and digital channels, and have the chance to work for one of the real estate industry leaders. Interested applicants can apply at this link. 
Why working in Real Estate is a promising job opportunity 
Even amidst the pandemic, real estate has proven to be a thriving industry. Now that the Philippines is steadily gaining traction in business and tourism, real estate companies are also raring to be back on track. 
In the Philippines, leading real estate developers like Camella provide home seekers with their dream homes. But more than this, Camella offers job seekers their dream jobs. Aspiring applicants with the right skills and drive for success will always have a place in Camella.
Camella offers Digital Sales and Marketing positions to individuals and professionals who share Camella's vision of keeping ahead and staying on top in the industry. Camella is a place where dedicated people work as a team to provide every Filipino with their dream home. Browse the Camella website and check out how you can elevate your career with us!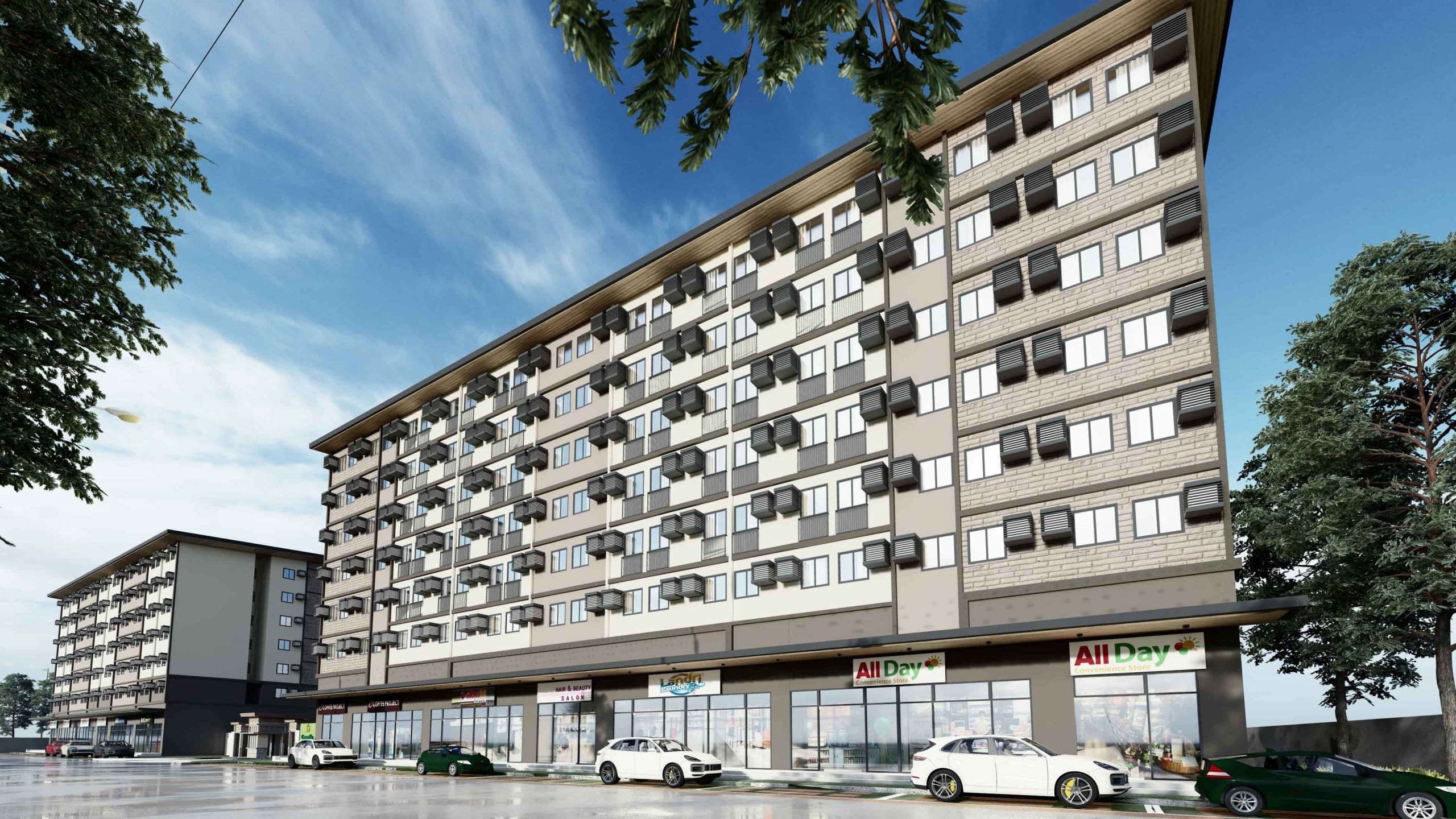 Check out our Condo for Sale Properties
Discover our condo for sale properties in the Philippines