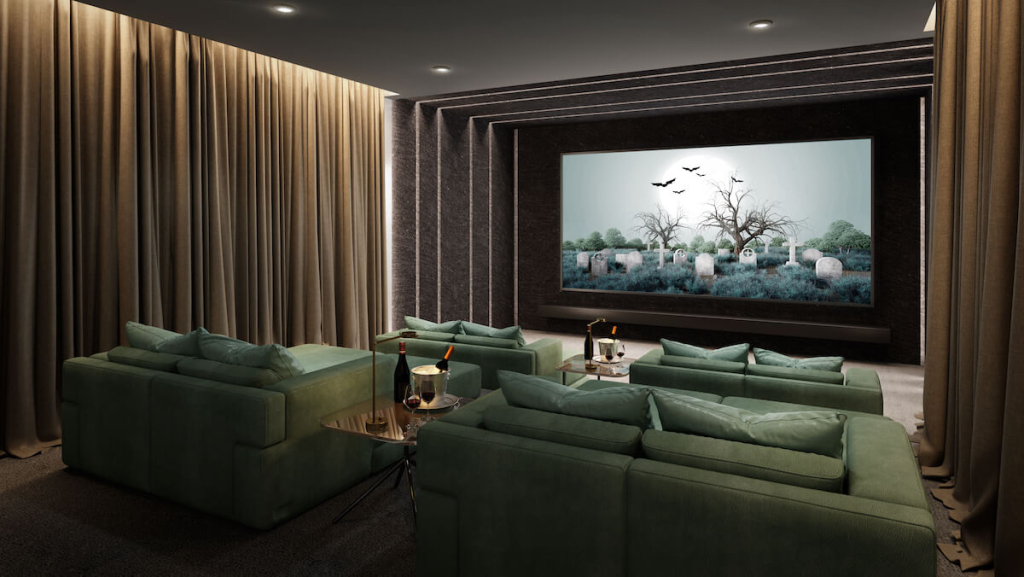 Do you ever dream about improving the way you watch things at home? With all the technological advancements in the past decade, creating a home theater setup is now more accessible than ever. With the right equipment, anybody can now have the chance to bring a new kind of sound and picture experience home.
Perhaps you like watching movies, listening to music, or enjoying new tunes occasionally. In that case, a home theater ushers in new ways to make these activities more immersive and enjoyable. In fact, brands like LG, for instance, offer complete home theater systems that you only need to buy and install.
However, those who have a more flexible budget may prefer to curate and build their home theater systems by themselves. If you are one of those people, this blog details everything you need to create a new home theater setup.
See how to improve your home viewing experience and impress your family and friends.
Home theater essentials
To build your home theater setup, you will then need the following essential items:
Choose a cozy space.
For your home theater to be truly enjoyable, you must first choose a comfortable room space before the build. As a general rule, opt for a room that can accommodate the expected audience for your home theater. While you do not need an entire floor for the setup, ensure it has enough room for a screen, seating, and speakers, at the very least.
Get a proportional screen.
Once you have picked a cozy space inside your house, it is time to bring in the equipment, and first on the list is the screen. There are many types of screens, and they differ not only in size but also in shape. Furthermore, each of these screens has different advantages and recommended placements. But how do you pick the right screen?
Your guide here must be the room size and the allowable seating distance. As a general rule, the viewing distance from your screen should be 1.2 times its size. Suppose you have a 50-inch TV, your seating distance then from the screen must be around 60 inches (around 1.5 meters) away.
Screen options and price:
Install quality sound and speakers.
If you want to create a home theater experience that can emulate that of a cinema, the secret is in the audio or sound. For your home setup, you would also want a surround sound system that will help you immerse in whatever you are watching. Depending on your budget, these speakers could either be wired or true wireless ones.
A solid home theater speaker system usually has at least five speakers:
Center channel speaker to produce the main sounds and dialogue, which best works at ear level or above the TV.
Front and rear speakers are angled towards your ear for sound effects and ambient noises.
Surround sound that gives a sense of depth for immersion and realism.
Subwoofer for low frequencies like heavy bass or explosions.
Check out these speaker options from AllHome.
If multiple speakers are too much, go for soundbars.
If your budget does not allow for a full surround sound system, a soundbar is a good alternative. These are the ones you usually put below your TV or projector screens. A good-quality soundbar delivers a decent experience, and some models even come with subwoofers. Essentially, a soundbar is your entire sound system right out of the box.
Soundbar options and price:
Device compatibility
Gone are the days of plug-and-play. Now, it is all about creating a smooth experience across different devices. That said, it is important to consider the compatibility of your TV with your phone, tablet, or laptop. Additionally, many home theater systems now come with Bluetooth connectivity, allowing music and movie streaming from your phone or tablet.
Subscriptions to streaming platforms
Your home theater is lifeless without content. That said, subscribing to streaming platforms that offer high-definition video and audio qualities is important. With a subscription, you can access a wide catalog of content ranging from movies and TV shows to documentaries and concerts.
Subscribing to a content platform also means that you do not have to rely on cable or satellite TV providers. This means that you only pay for the platform with the catalog that you may be interested in. With a content platform subscription, you choose what to watch, when to watch it, and on which device to watch it with.
Some of the popular subscription plans include:
Netflix: ₱549.00/month
DisneyPlus: ₱369.00/month
Apple TV: ₱369.00/month
Spotify: ₱194.00/month (Family)
Apple Music: ₱139.00/month
Keep it within the budget.
Ultimately, your top consideration is your budget. Creating a home theater setup can be costly, but you don't have to break the bank. There are plenty of affordable options available, especially online, that can deliver great sound and picture quality.
The best way to go around it is to set a budget for your setup and choose equipment that fits within those numbers. Furthermore, you can build your home theater one piece of equipment at a time, and you can always upgrade your system as your budget allows.
Maximize entertainment and comfort at home.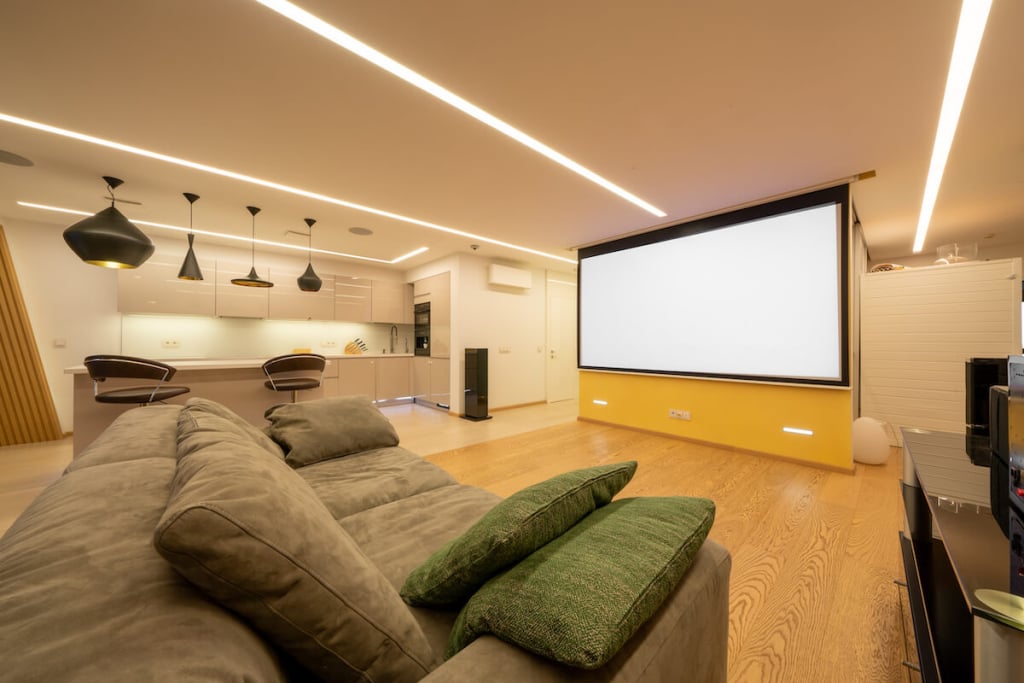 Creating a small home theater setup is a great way to bring the movie theater experience right into your living room. Learn what you like, choose the best equipment you can have with your budget, and discover a new form of entertainment you will love.
But for avid cinema lovers, nothing beats the experience of watching a movie in a dedicated theater like Vista Cinemas. After all, it is hard to replicate the high-end surround sound and picture quality of movie theaters at home.
The good news is that both options are conveniently within your reach in Camella. Here, you are only a few mins away from the one-stop shop for your home theater setup and your favorite cinema with Dolby Atmos and IMAX.
Live a life of comfort and entertainment here in Camella. See our locations and property offerings nationwide.