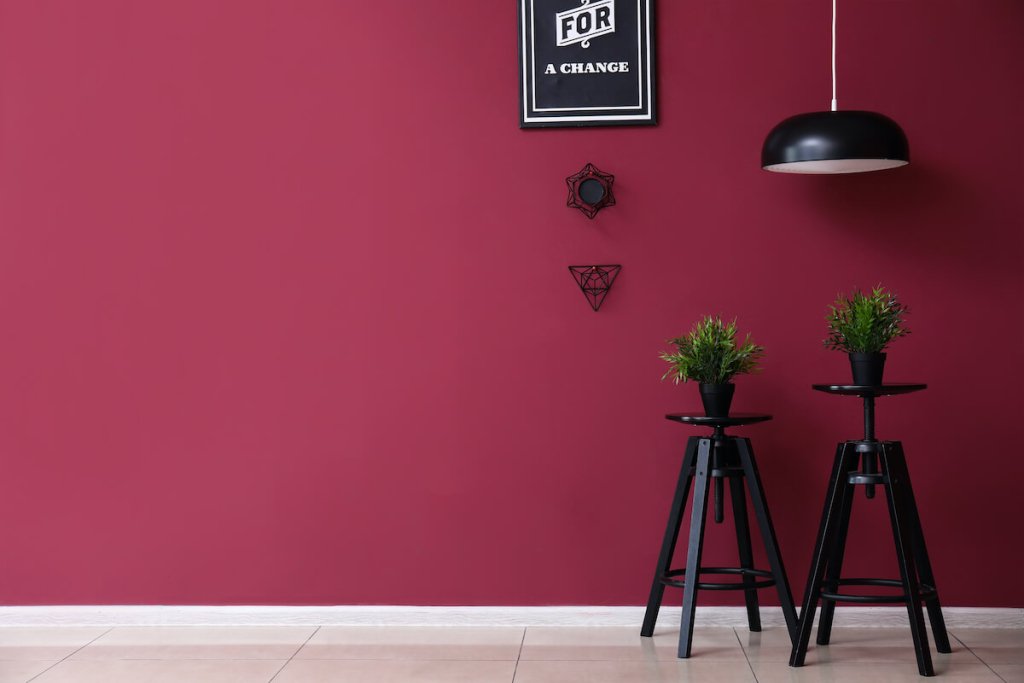 Pantone Color of the Year 2023 is Viva Magenta – playing between red and pink, it exudes flair, extravagance, and power. Pantone describes it as a nuanced crimson-red tone that strikes the perfect balance of coolness and warmth.
Viva Magenta's sophisticated vibe is what you can incorporate into your home this year. Pantone describes Viva Magenta to be inspiring while creating an uplifting environment. Interior designers say that Viva Magenta impacts when accentuated in space, leaving an electrifying punch that grabs your attention.
According to the Pantone Color Institute, Viva Magenta's eye-catching hue of pink is a bold choice and a bold color that can fit every home. Viva Magenta is a transformative red tone capable of being "assertive but not aggressive." As Pantone suggests, this color resembles a velvet glove. Some find it challenging to style and match it with other colors.
You can incorporate the Viva Magenta color into your home's furniture, accessories, or even through paintings. The vibrantly vivid color also reflects strength and allure. Undeniably, its reddish pink hue from being a part of the natural dye family is a comforting choice of color but not too overpowering.
Start the easy way of adding Viva Magenta as the color motif for your home by thinking of little embellishments to add to brighten any space at your home. Viva Magenta is a unique color for lampshades, flowers, and pillowcases. If you are more on the redecorating side for the color motif of your home, go for a change with a new Viva Magenta paint all over your home.
Besides power, Viva Magenta strikes a vibrant color as well – and we know you want that to reflect in your home. Some find it hesitant to use Viva Magenta as a color motif since it can be an intimidating color. But surprisingly, it can go well with other colors too!
Viva Magenta Color Combinations That You Can Use
White and gray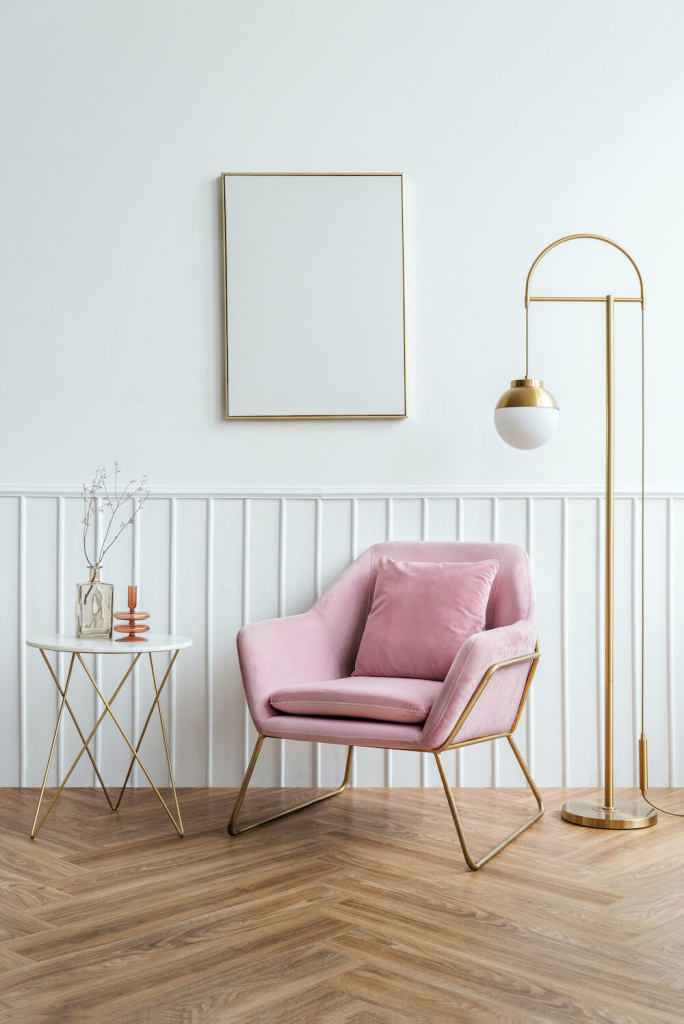 White goes well with all colors. The light and crispiness of white complement the boldness of Viva Magenta. You can also use light shades to pair with Viva Magenta, like shades of green or hues of blue. Choose some Viva Magenta-colored flowers with a white porcelain vase or a white table runner with Viva Magenta-colored details.
Coming from the color family of black that also blends well with Viva Magenta is Minimalist Gray. Gray is a flexible color that does not clash with any color paired with it. When paired with gray shades, the Viva Magenta color combination will appear more vibrant.
Warm and cool shades
Being a versatile color, Viva Magenta best complements warmer and cooler shades, which still depends on your style preference. Interior designers present many options for you if you are still fretting about what color suits well with the exuberance of Viva Magenta.
Combining Viva Magenta with Meadow Green go well for an eclectic and boho look for your color motif at home. A dash of lush greenery, like potted plants, also adds life to the overall display of your home. You might also opt for Viva Magenta curtains to pair with apple green or sky blue.
Earthy tones
Color palettes of earthy tones will also look beautiful with Viva Magenta without the powerful color dulling its shine. Set the mood for your living room, dining table, or bedroom with Viva Magenta, and it's best recommended to explore how to pair it with other stunning colors.
Neutral Sand and Cinnamon Brown possess gentleness that makes a great color combination when paired with Viva Magenta. They both add a layer of softness that blends well with the rich and impactful color of Viva Magenta, making it stand out as the soft colors perfectly balance with it.
Pink
Viva Magenta is also a romance color, making it a good pair with Pale Pink and other colors from the red family. Both colors come from shades of red but with different saturation levels. A lighter shade of pink paired with Viva Magenta creates contrast without the two colors creating an overdone blend. This pair is perfect for the bedroom or the bathroom. Pastel pink is a good choice, too! Viva Magenta is also suitable to combine with shades of violet, like plum.
Yellow Orange
Viva magenta descends from red and purple, and blending it with yellow orange is a bold choice. It is best to go for a fully saturated hue and more of a rich pop of yellow to match Viva Magenta. This blend, paired with Viva Magenta, can draw the naked eye. It is also a unique and fun mix that adds brightness to your home. Blending these colors is a stand-out statement.
Dark hues
Navy Blue is an intense color, but Viva Magenta and Navy Blue are a good color combination, even though they are both intense colors. It's an exciting color scheme that you should try for a unique color motif in any part of your home. Remember to make way for white spaces so that these dark shades will be perfectly balanced to avoid the room feeling too cramped.
Like Navy Blue, darker colors, like bold black, go well with Viva Magenta. Viva Magenta and Bold Black color combination exude an edgy vibe creating a dramatic look in your home.
Also, dark hues that would look good with Viva Magenta are Emerald Green and Rich Plum. Emerald Green and Viva Magenta are a perfect match since these two colors are opposite each other on the color wheel. On the other hand, Rich Plum creates an intense look but could still evoke an atmospheric vibe. This color combination is euphoric, aside from the fact that it is a unique color combination.
Practical Ways How To Use Viva Magenta as Your Home Color Motif
Viva Magenta is a daunting color with its naturally empowering and enticing impact on the eye. Yes, you can get funky and creative, but try these tips to style a Viva Magenta color motif in your home.
Try a Viva Magenta Wallpaper for Starters
Understandably, beginners might need help following a color scheme that blends well with Viva Magenta. Painting the whole room with this rich and deep color might as well be too intimidating for some of you. Try sourcing Viva Magenta wallpapers or murals to add a touch of color to your living room or bedroom to incorporate Pantone's Color of the Year and send a fresher vibe to your home.
Embrace textures
Incorporating Viva Magenta into your home interiors can be intimidating because of its boldness but can create a multi-dimensional world of colors and texture. With that, consider different tones and textures to balance the vividness of this color. For instance, instead of painting all corners with Viva Magenta, you might add texture by adding accents or choose portions you want to add wallpapers. Pillowcases on your sofa or furniture pieces offer different tones that can balance the overall design well.
Benefit from the natural beauty of nature
Aside from playing color combinations that blend well with Viva Magenta, nature is also an excellent element to add, as mentioned before. Elements like stone or wood blend in beautifully with the richness of Viva Magenta. Take some greenery inside your home or pick furniture items made of natural materials, like wood. Viva Magenta creates a unique design statement, while the lush greenery adds life to the overall style of your home.
Don't forget to add accessories
Accentuate your home with different accessories. Your styling intuitions will surely be up for a challenge but in a fun way! Other than flowers and pillowcases, add elements of colors with accent chairs, vases, a glass coffee table, or a light-colored velvet sofa. For your bedroom, you can either choose Viva Magenta colored bed sheets coupled with a wooden style bed. Use neutral-colored carpets as well, or arrange a small display of souvfenir displays to add something that can entertain the eyes.
Try out a Viva Magenta Color Motif for your Home Exterior
You might be intimidated to incorporate a Viva Magenta-colored motif inside your home, so why not take it outside? Create a design for your front yard with dark pink flowers paired with green plants with thick leaves. You can find shades of magenta foliage options to add to your garden. Try to find doormats in Viva Magenta or any welcome home signage that can add a hint of Viva Magenta to your home exterior.
Style your Camella Home with Viva Magenta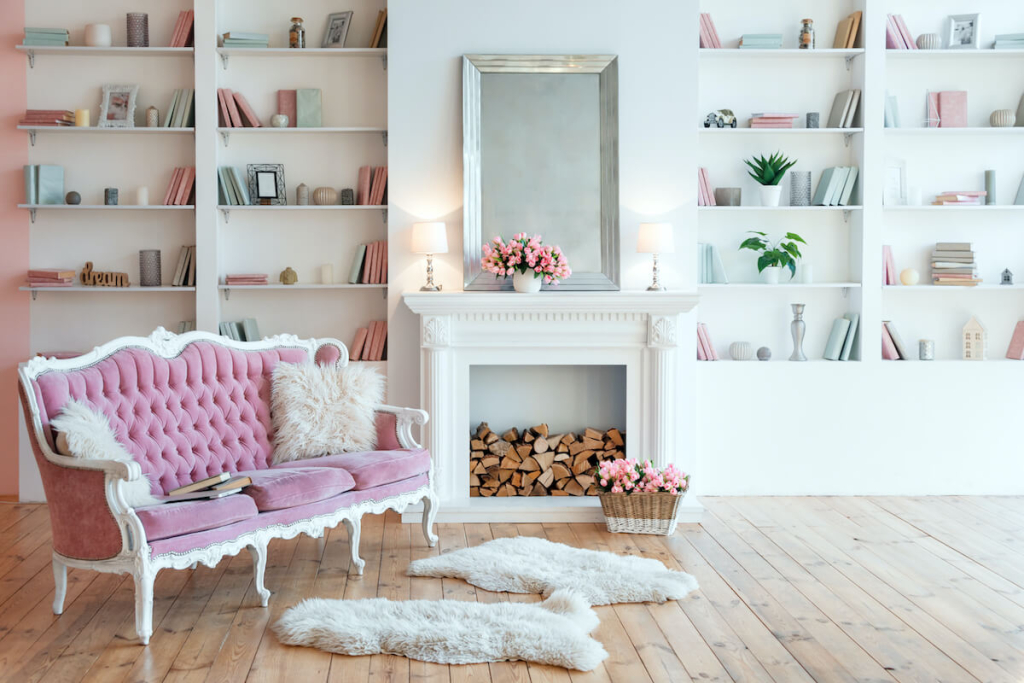 Own your dream home with Camella, the trusted real estate developer in the Philippines. Camella brings a world-class lifestyle experience surrounded by upscale facilities, featuring resort-like amenities and a wide range of home models that you can choose from.
Owning a home is not just an achievement, to begin with. It is also a wise investment. A flexible home where you can express yourself by incorporating the color of the year in your home color motif is offered here at Camella. The leading real-estate community here in the Philippines ensures that every family and every homeowner can freely be comfortable while living within its lifestyle spaces.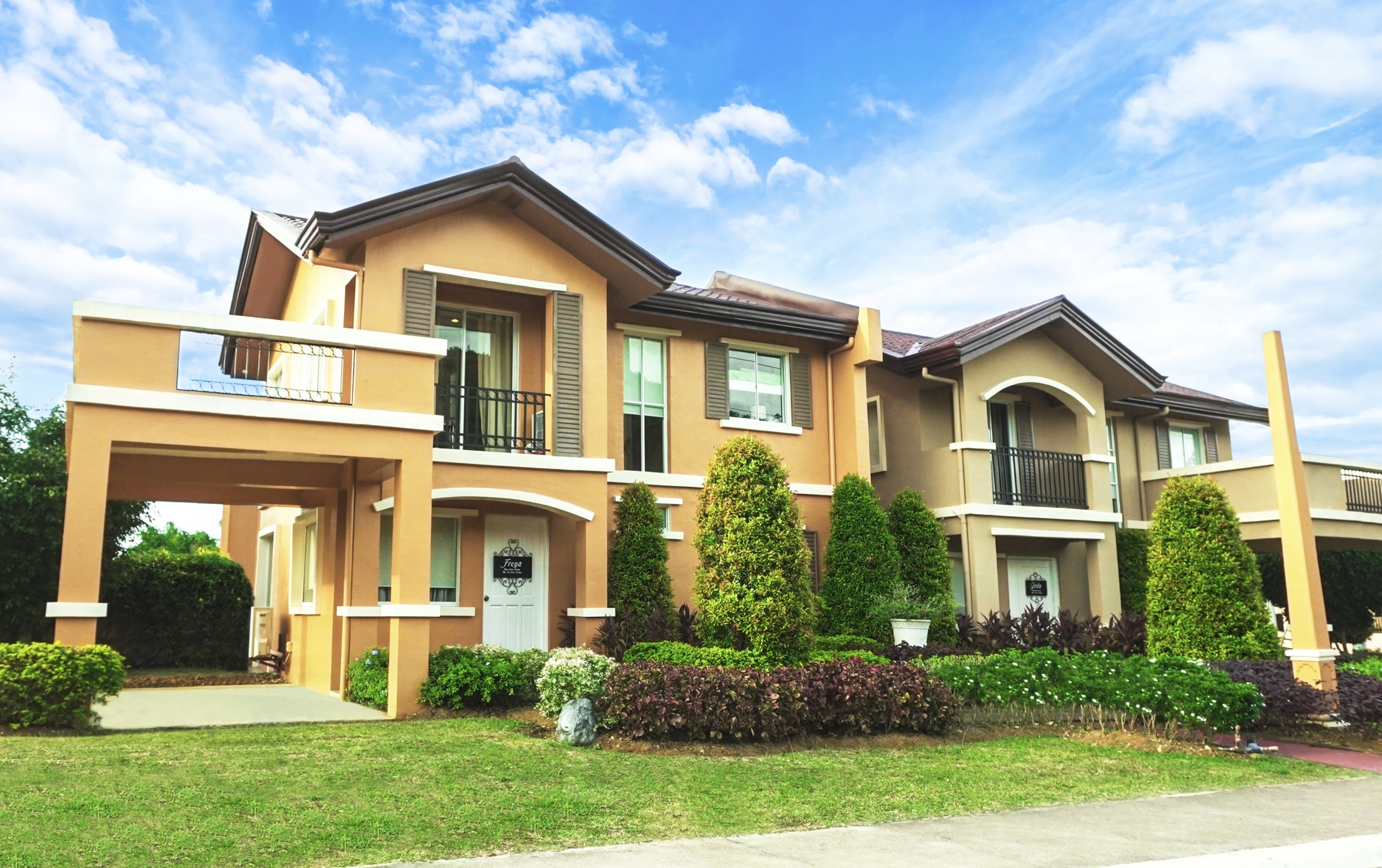 Come home to your Dream Home in Camella
Check out our catalog of house and lot for sale in the Philippines