It is the season to be merry and bright! Are you ready to go all in for the coming new year? Why not make your condo unit look fresh with interior design trends for condos this coming 2023, that can work beautifully in making your own space feel homely?
The new year symbolizes a fresh start for many homeowners, especially in master-planned communities, which means it's the perfect time to re-decorate and renovates! Fresh colors, designs, concepts, and a change of scene can add new energy to your lovely abodes, so the experts list the popular plans they see this year! Giddy up and prepare to jot down notes for a condominium home makeover!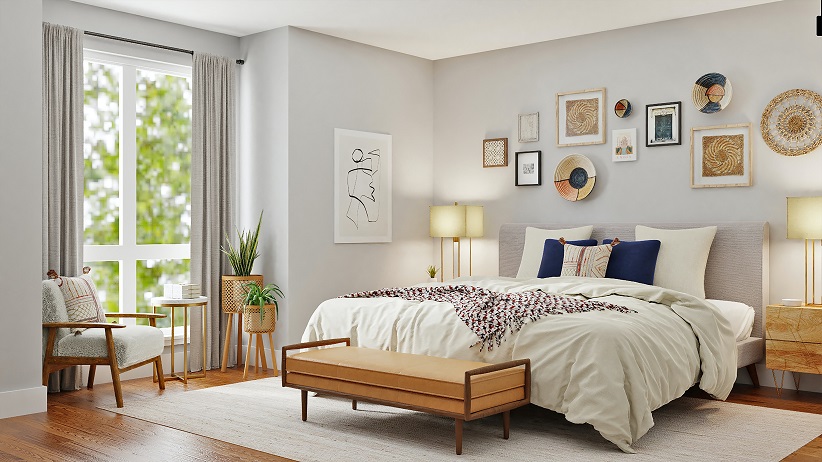 Aesthetic furniture, tile, wooden décor, and vintage kitchenware will make their way into homes in 2023. But if you're investing in only one thing in your home in 2023, it should be color.
Color is essential to make a home feel like a natural home. It doesn't just transform spaces; it also changes lives. Some designers predict tranquility will dominate, with warm whites, earth tones, and pastels taking center stage. Other designers are embracing fun and energizing color palettes that might be a must-try to push you out of your color comfort zone.
Earth tones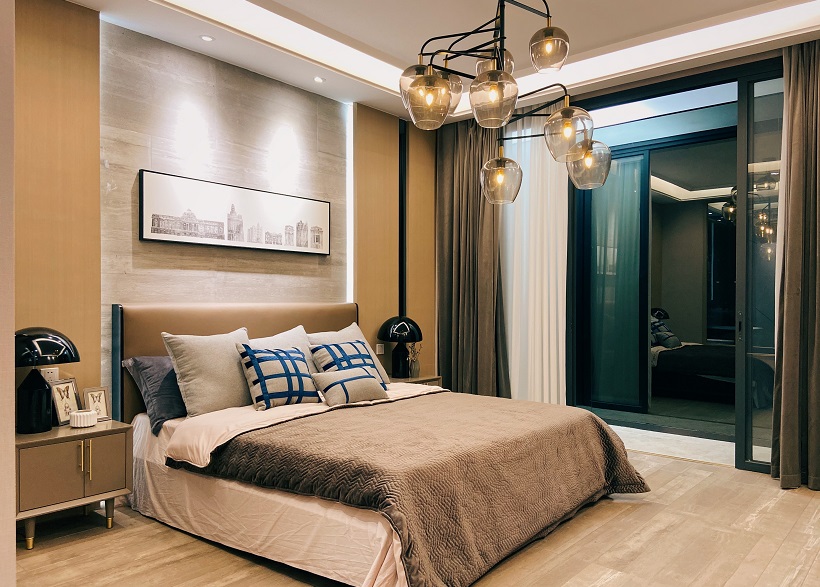 Expert says that Dark earth tones look best in spacious condo units. Make sure there's enough room for the color to breathe and appear as intended. Homeowners can pair dark earth tones with deep, rich shades of blue and green or complement them by adding bright, colorful area rugs and textiles. Also, dark earth tones are the perfect way to showcase your personality.
Warm Neutrals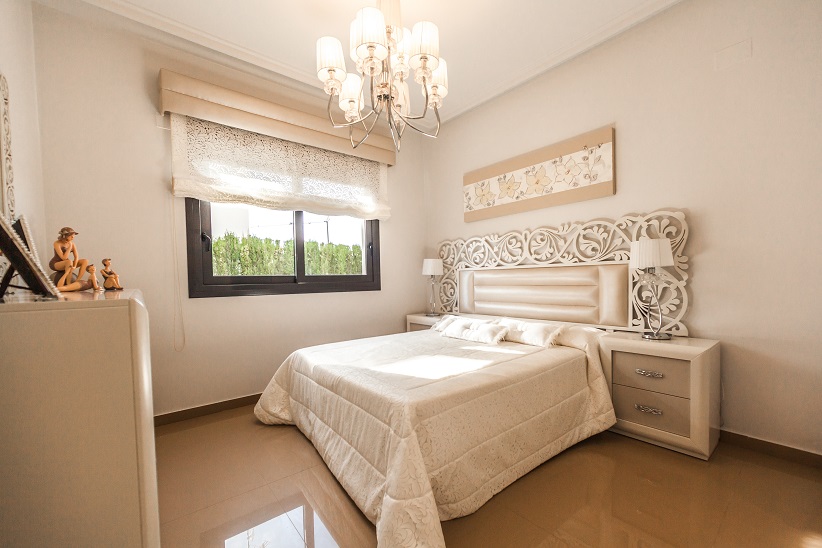 The majority say that grey is out, and warm neutrals will continue to dominate in 2023. The color trends have gone from all-white to warm neutrals, and in 2023 we will be warming up those neutrals even more. Warm white with creamy yellow undertones can lean into a neutral color palette and, just the same, be paired with bright, bold colors for a more vibrant space.
Pink and Rose Hues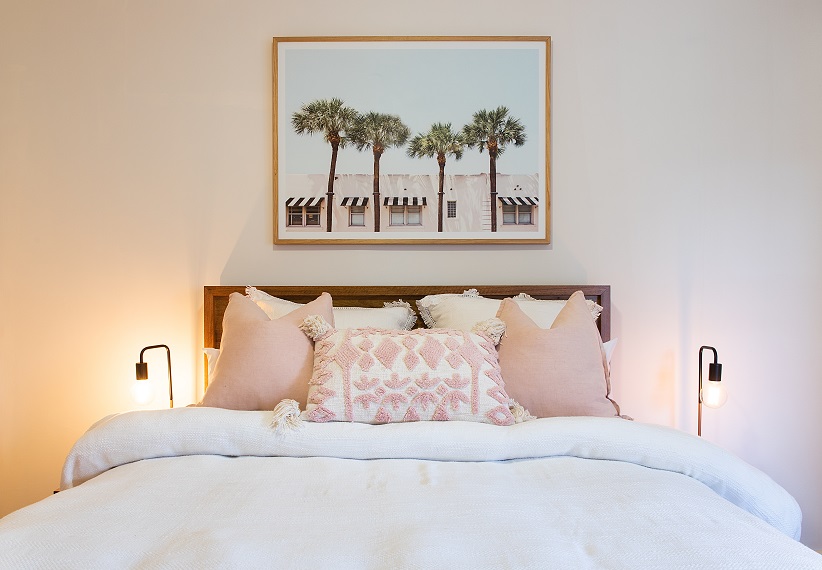 Earthy and moody pinks is the color trend you should look forward to in 2023. Pink, by nature, is a color that promotes tranquility and healing, so it is no wonder that homeowners are now more receptive than ever to this rosy hue. Dusty light pinks are the perfect way to add a glow to a room—and it's flattering to everyone's complexion to be near them. The pink color also adds an elegant and sophisticated look to a home.
Focus on Wellness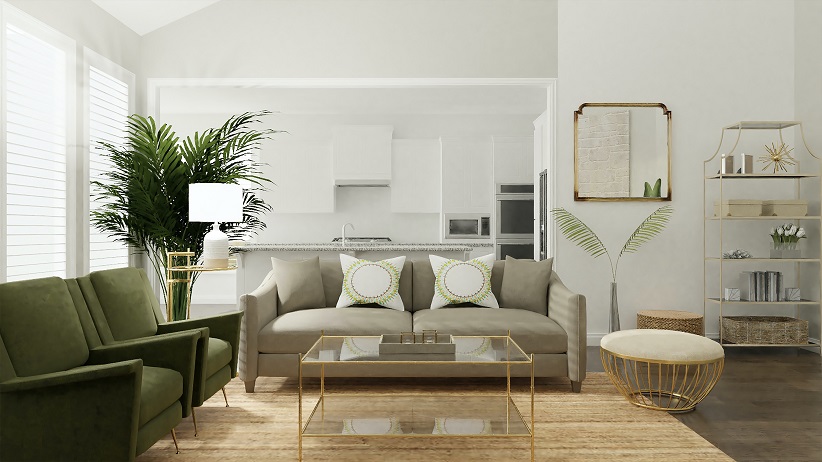 Wellness is a driving factor of design for 2023. Since self-care is one of the keys to improving well-being, an environment geared to facilitate healthy living can make a huge difference too. Wellness design can set the tone for slowing down and practicing mindfulness. In turn, we can function at our utmost. So, you can bet on seeing innovation foster beautifully healthy spaces in months to come.
Maximize Natural Light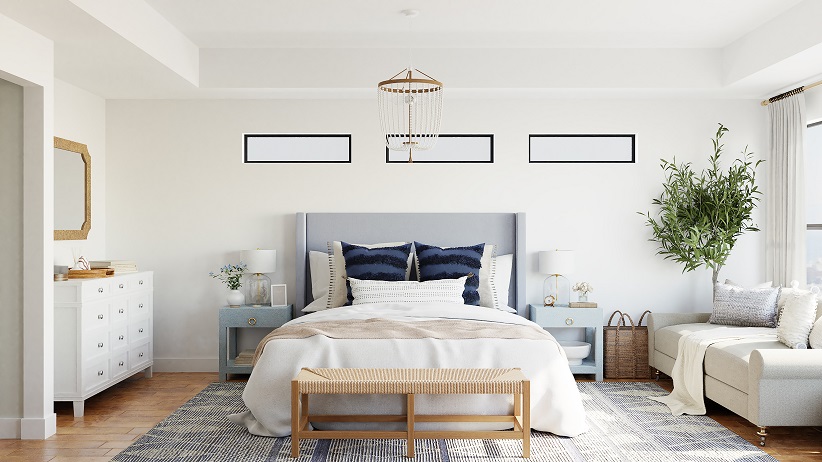 Natural light is one aspect magnified in current and coming designs. You can maximize renewed focus on emphasizing natural light with bare windows, whites, and reflective surfaces. And why not? Natural light can improve our sleep patterns, stress, and mood. Plus, it helps us be productive by getting vitamin D!
Return to Noir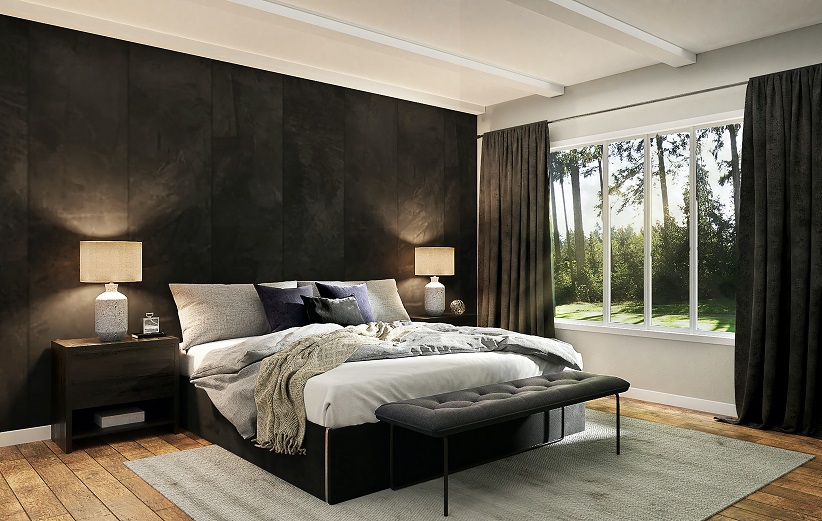 As spaces become more personalized and character-rich, we are encouraged to indulge in what design offers. Gothic design is one such tempting avenue. They are undeniably dramatic. But they also happen to be richly layered and fascinating. Plus, a gothic style brings more than dark hues. Sweeping curtains, arch mirrors, sculptures, and lavish chandeliers are commonplace.
And with a contemporary twist, such interiors can be memorable and highly livable. The great thing is that you can add as much or as little drama as you want. Either way, there will be an impact – with or without black, according to experts.
Rich, Dark Colors
Dark colors have a depth you can't get from a pastel or a neutral. So, interior designers are creating these satisfying designs that are a treat for the eyes. Experts predict that colors like charcoal, peacock, and ochre will all have their moment in 2023.
Generation Coffee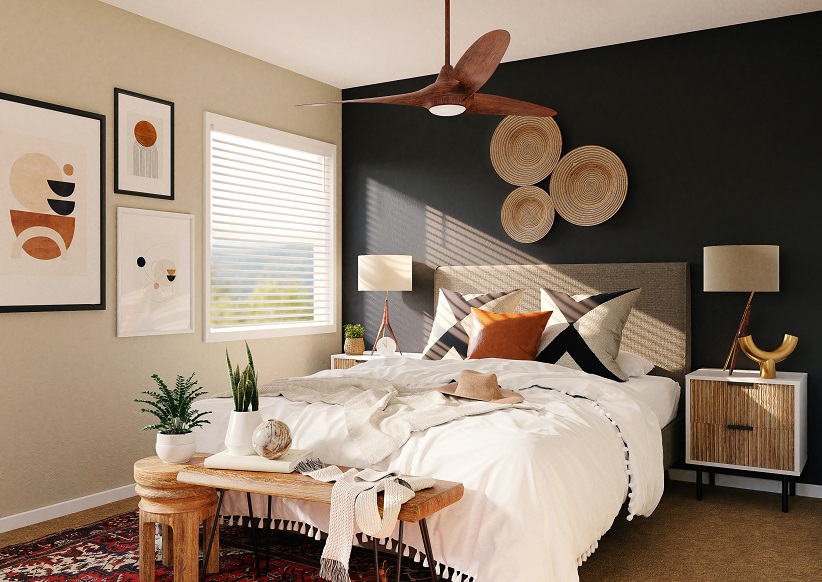 This trend for 2023 is not a surprise, as many were drawn to the coffee shop aesthetic, which features industrial elements, wood, and, sometimes, darker tones.
Why not make your unit cozier yet edgy? Add some square coffee tables as centerpieces in your coffee color living room. Also, remember a modern oatmeal sofa with mocha color cushions and an espresso throw. A coffee color area rug holds the lounge arrangement together in the open plan room.
These interior condo trends excite every homeowner, especially in vertical villages making every corner of their unit unique and more personalized as the New Year is fast approaching. It is also an excellent time to invest in a new abode with a trusted developer that offers convenience, accessibility, and a cool breeze, such as the pine village that Camella vertical villages provide.
Start the year dressing up a new Condo investment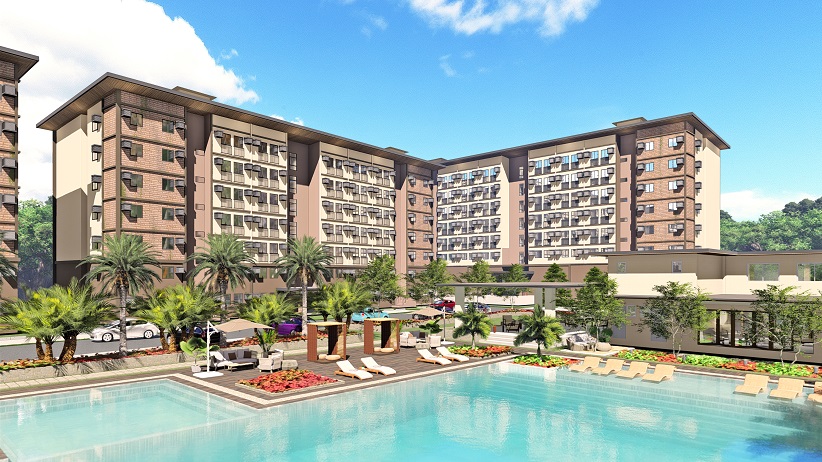 Condo for sale in Lipa City, Batangas is the best option if you and your loved ones are looking for premier property in the heart of Batangas province; it offers the finest combination of world-class facilities and top-of-the-line amenities; it serves as an alternative lifestyle ideal for families seeking premium living in an urban, yet peaceful setting.
This premium inland resort condominium in Batangas can be yours starting at Php 12,000 downpayment. You will surely enjoy the lush tropical atmosphere of Caribbean pine trees and resort-themed amenities. This beautiful master-planned community offers lifestyle centers and rich amenities that add value to our dream homes — ensuring you get the home you deserve.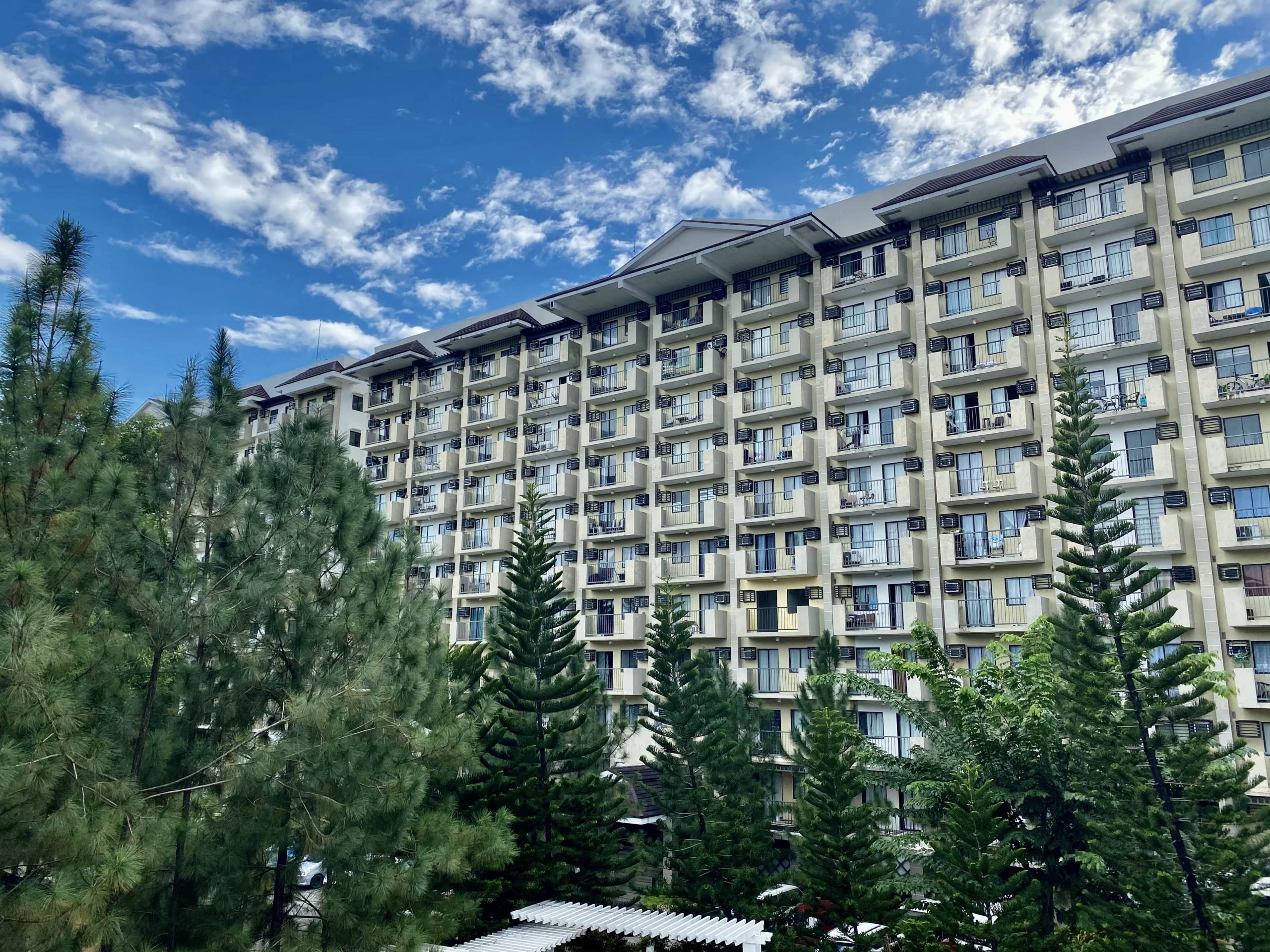 Come home to Camella Manors Lipa
Discover our condo for sale in Lipa, Batangas
Written by Emmanuel Dela Cruz