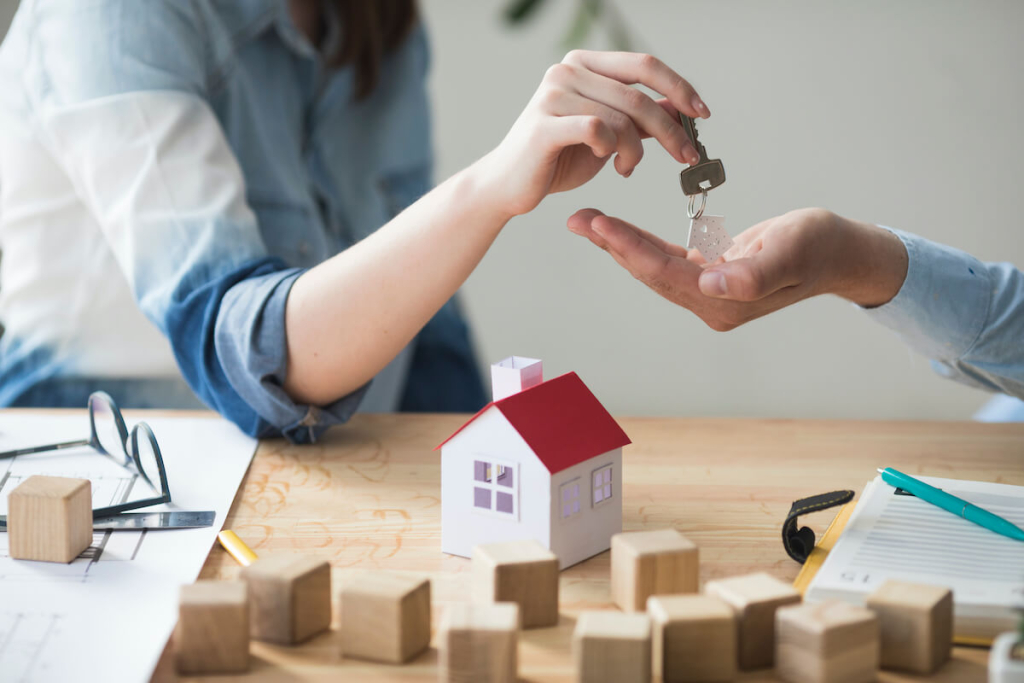 Real estate flipping can be profitable for both real estate investors and real estate agents as long as it is done correctly. The Philippines, the largest market for real estate in Southeast Asia, offers plenty of potential for house flipping. There are way more benefits from recently sold properties when you learn how to do real estate flipping. But first, let us quickly go over what it means when we say flipping a house.
What is Real Estate Flipping'?
"Real Estate Flipping" is a term used to describe the process of buying and then quickly reselling a piece of real estate for profit. Just like car flipping, it involves purchasing properties that are usually in disrepair, undertaking some degree of renovation, and then reselling these properties for a higher price than what was initially paid for.
Often, the time frame for flipping a home can be as short as three to four months. 'Flippers' usually search for distressed properties or those undervalued properties that they can purchase at a discount, perform fixes on, and then list as market value or even better.
Moreover, a real estate investor can also gain the advantage in terms of capital gains through house flipping as in the Philippines; property owners are granted the privilege to be exempted from capital gains tax once the reason for selling their property is to buy or build another property.
To ensure success when flipping houses, the property owners should research property value, and suitable source materials, deeply study local trends about hot markets, and invest in areas where there are expected good returns in the near future.
House flipping requires you to have a thorough research in your local real estate market, set a budget, source enough funds for funding your flipping, ask professional advice from a real estate agent with enough experience in flipping houses, find and purchase the most suitable and affordable property, recruit the proper renovation, source quality materials, and sell your property to your potential buyers.
Quick Tips to Sell Your Property Fast
Selling a flipped house in the Philippines always entails making it attractive to your buyers. This can include sprucing up the landscaping and external features, optimizing interior space, and highlighting the benefits of why your potential buyer will choose it over other properties.
It is essential to thoroughly clean your home property and make necessary repairs or improvements. You can furnish the property with simple yet elegant furniture and home decorations that will help draw buyers' attention and make them feel at home. It is also essential to ensure that all paperwork related to the property sale is fully prepared to reduce unnecessary delays.
Understanding the dynamics of real estate markets, pricing accordingly or even under what is expected for that area, rental value, and other considerations can benefit you as a seller. Connecting with local agents specializing in rentals or sales may help buyers understand the potential of your property, as they will be actively involved and knowledgeable regarding marketplace trends.
Now that technology and online platforms are very innovative and available within anyone's reach, marketing your house online through social media channels along with other online outlets such as real estate listing sites is a huge help in improving the visibility of the property that you are selling and for it to generate further interest, which can ultimately lead to quicker sales. Social media is a strong medium for selling property, especially to property owners who don't want to get a real estate agent to market their houses.
Listing your home online by utilizing these existing real estate websites and other outlets guarantees to speed up your sale immensely since more people are now shopping and browsing online. To reach more buyers, you can hold an open house event where investors and home buyers can view the property and discuss terms with you directly.
It is necessary to take certain steps to ensure that your target market and potential buyers are enticed to purchase a flipped property, knowing that flipped houses are usually revived, transformed, and improved for selling. When flipping houses, it is especially important to find cash buyers for you to have the money right away and proceed with another property subject for flipping. Listed below are more tips that you can remember as well to help you with selling flipped houses in the Philippines and making your next home-flipping endeavor a success.
Do some research.
Before you even begin searching for flipping homes, transforming them, and reselling them, you need to know your budget limitations and what kind of house property is within your financial range. It's also essential to research the local market value of homes, particularly in your area, to understand how much buyers are willing to pay. Doing research ahead can save you time, energy, and money from flipping to reselling.
Identify your target market
Selling flipped homes can be challenging, so it is best to know your target market and focus on how to persuade them to buy. Understanding the local market is one of the most important aspects of selling flipped homes. You can start studying the market within the area where your property is. You need to know the current trends, what buyers are looking for, and their current capacity to pay. Knowing the current trends in the market can help you price your homes appropriately and enable you to close deals faster.
Study the neighborhood
Understanding the local area is key in selling and flipping homes fast. Take the initiative to get to know the neighborhoods and the communities that live in them. Each neighborhood has its personality and attributes, which should be considered when pricing the home and marketing the property you are selling.
Choose the right location
Location is always an essential element when selling any real estate property. You want to make sure you find a home that is in a desirable area and close to amenities such as shopping centers, transportation hubs, malls, hospitals, schools, and other lifestyle establishments. A home located near attractions and lifestyle spots can be a great selling point for potential buyers.
Evaluate and put the right, sellable price
Knowing that you are selling a flipped house, selling it at the right price will help you close a deal fast. Calculate and evaluate your pricing well, wherein you can gain high profit from the labor, materials, and capital you invested in the overall transformation of a flipped home.
Ensure to set the right price to persuade buyers and investors, considering it would take a little time to sell. It is better not to overprice your home as you may have it on the market longer than expected.
Investing cautiously and understanding the marketplace of buying and reselling a flipped home takes a lot of hard work and intelligent decision-making. With some research, you can make flipping homes a profitable venture to explore with the right knowledge and enough skills to sell those flipped properties here in the Philippines effectively.
How to Properly Invest Your Money with Camella
More than owning a brand new home with Camella, investing in property lets you in on a long-term investment that offers an excellent return in the future. Investing in real estate property is a perfect way to build wealth over time.
Owning a real estate investment with Camella offers unique advantages among other investment options in the Philippines, including the potential to generate income, grow equity, and provide a hedge against inflation. The key to successful real estate investing is finding a property that can provide a proper return on investment, and you can guarantee to find it here at Camella.
Like any other investment option, investing your money in real estate is lucrative yet rewarding. And just like selling flipped properties, it always takes time, effort, research, foresight, hard work, and knowledge to gain your money's worth successfully. That is why with Camella, every homeowner is well-regarded with their beneficial success in mind. All Camella properties nationwide are willing to help you invest your money in terms that will surely let you gain!