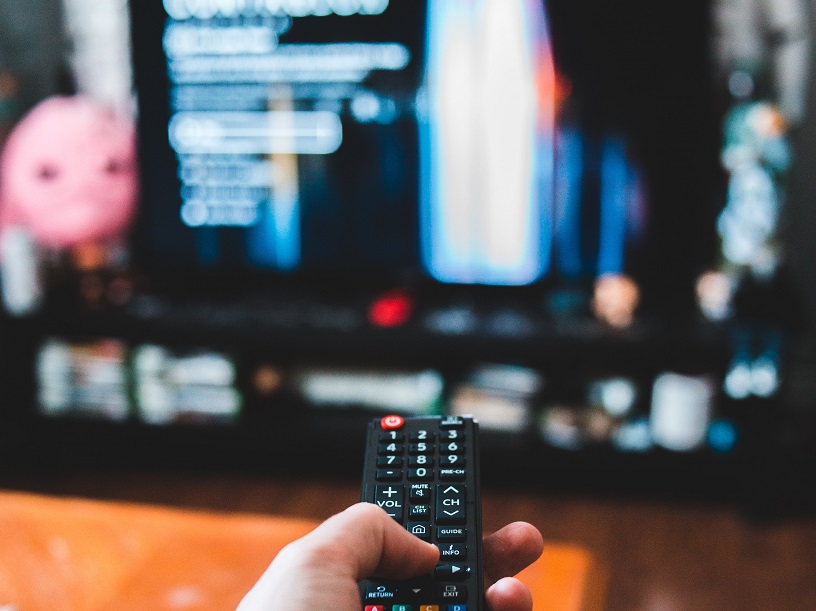 Kids will have a long weekend this coming All Saints Day. There will be Halloween parties, visits to the cemetery, exchanging scary stories, and trick-or-treating. One of the best ways to spend time with the family this Halloween night is to watch kids' movies with them. Just like adults, kids can enjoy Halloween-themed films as well. 
Of course, you wouldn't want to expose your children to gory and violent horror films at a very young age. A great scary movie for kids has themes but will never scare or traumatize anyone (a film with a goblin king and evil witches will not be suitable). There are kid-friendly Halloween flicks that both adults and kids will enjoy this Halloween season.
If you are looking for light horror flicks suitable for children, you have come to the right place. So, grab your popcorn because here are some of the best horror films with just the right amount of spook this Halloween.
Best scary movies for kids
Coco (2017)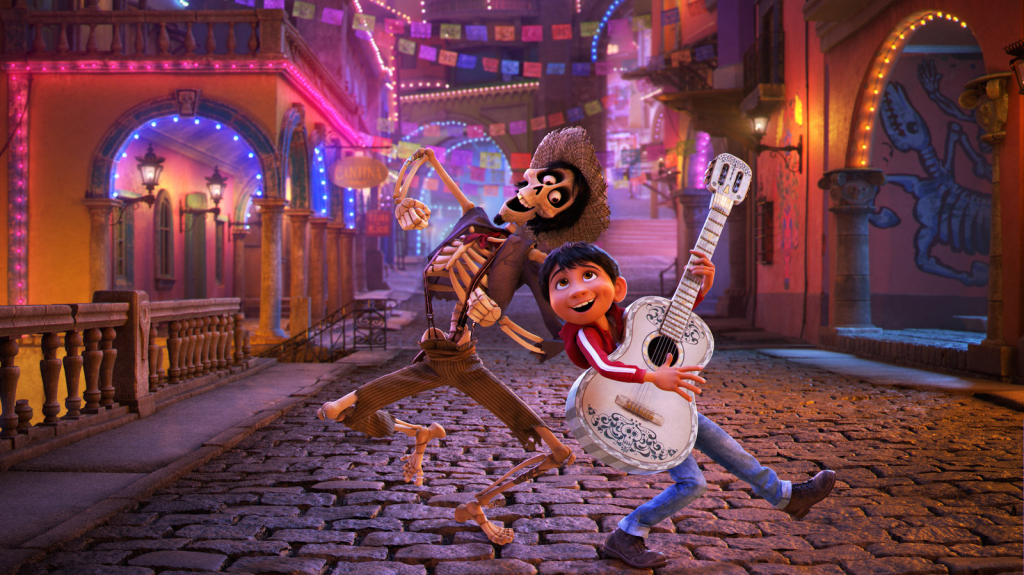 The concept of the movie Coco is the Day of the Dead holiday in Mexico. This holiday is similar to All Saints Day or Undas in the Philippines.
The story of Coco revolves around Miguel and his dreams of becoming a musician like his idol Ernesto de la Cruz, even though music has been banned from his family for generations.
Music was banned from the family because Miguel's great-great-grandmother Imelda was married to a man that left her and her daughter Coco (Miguel's great-grandmother) to pursue a music career. Since then, the family has become shoemakers instead.
Miguel then goes to the Land of the Dead to go on an adventure, follow his dream of becoming a musician, and learn his family's history. And just like other Disney films you can now watch via Disney+ in the Philippines, Coco is filled with musicals, tear-jerking moments, and moral lessons that the whole family will love! 
Spirited Away (2001)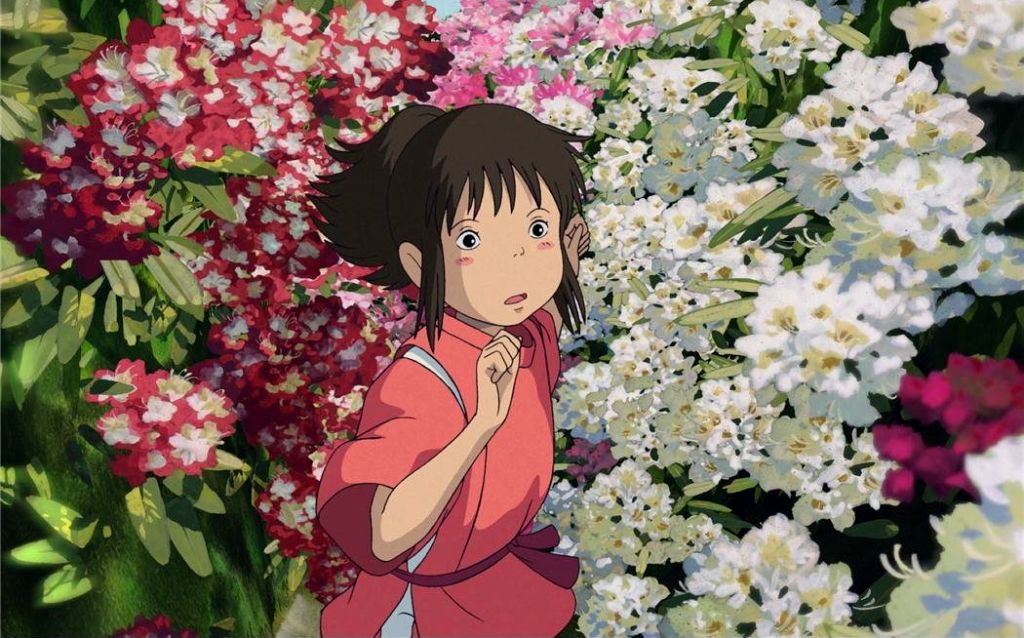 Spirited Away is nothing short of a masterpiece and is considered one of the greatest animated films ever made. This film revolves around a young girl named Chihiro and her adventures in a mysterious world filled with supernatural beings.
One Day, Chihiro and her family move to a new home in a rural area of Japan. Chihiro's father decided to take a shortcut on their way, and the family stopped at a tunnel that led to an abandoned theme park. The family found an empty restaurant with food, and Chihiro's parents started eating them before turning into pigs. Chihiro must find a way to break her and her parents from the spirit world.
One can watch Spirited Away through different lenses. If you are looking for a film that has a great art style and animation, Spirited Away delivers. If you intend to watch scary movies that teach your kids a lesson, this film teaches us about reacting to specific circumstances in life. Spirited Away is the perfect film for Halloween and any movie night.
The Nightmare Before Christmas (1993)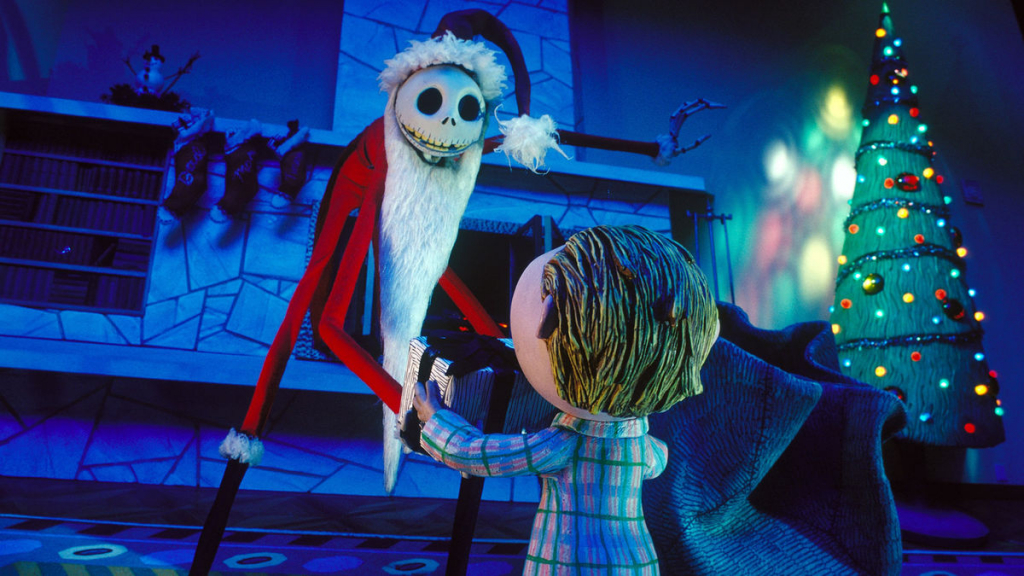 Tim Burton is arguably the best in making a kid-appropriate horror movie using stop motion animation. His storytelling and art style are incredibly distinguishable. There are a lot of Tim Burton films that can be included on this list, but this horror film takes the cake because this film is appropriate for both Halloween and Christmas.
Jack Skellington, the main protagonist of this Halloween movie, is considered the Pumpkin King of his town Halloween Town in this film. Jack has been in charge of organizing Halloween celebrations for years. One Day, Jack is tired of the same Halloween ritual and wants something new. The following Day, Jack discovered a place called Christmas Town after wandering in the woods.
Jack then told what he saw to everyone in Halloween Town. Jack then decides to improve Christmas by taking over Christmas Town and kidnapping its ruler, Santa Claus.
The Addams Family (2019)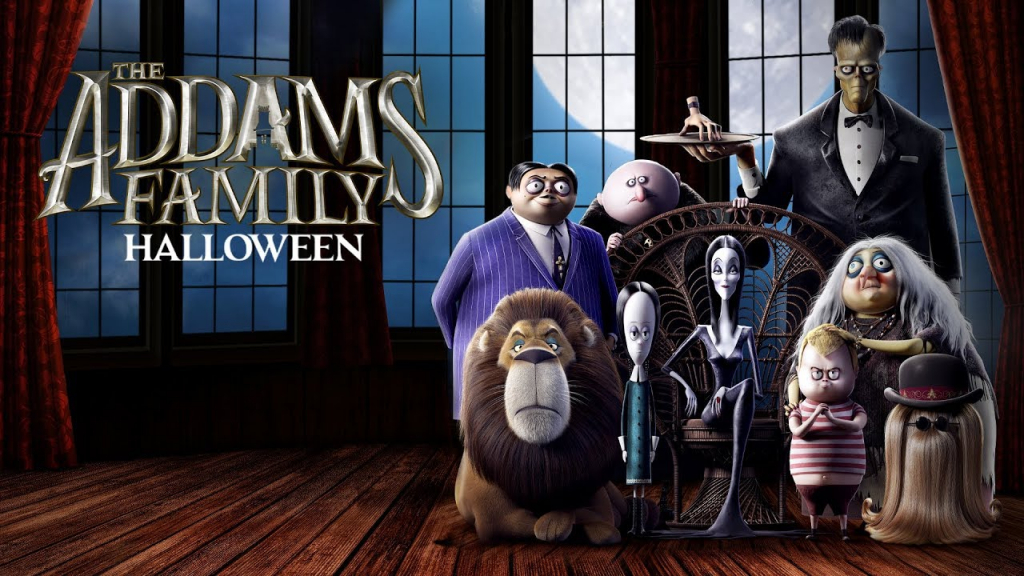 There are many classic monster movies under The Addams Family franchise. But if we're talking about kid-friendly Halloween movies, the 2019 animated film is the best option.
The 2019 adaptation of this macabre family revolves around Gomez (father), Morticia (mother), Pugsley (baby brother), Wednesday (first born), Uncle Fester, and Grandma, eagerly awaiting a visit from their much spookier relatives.
However, trouble quickly follows when dubious TV personality Margaux Needler finds that her aim of selling every house in the neighborhood is being thwarted by the Addams family's haunted mansion.
You won't get it here if you're expecting the usual Addams Family that involves horror. This film doesn't even have the same vibe as the original. This is an animated comedy for kids.
Monster House (2006)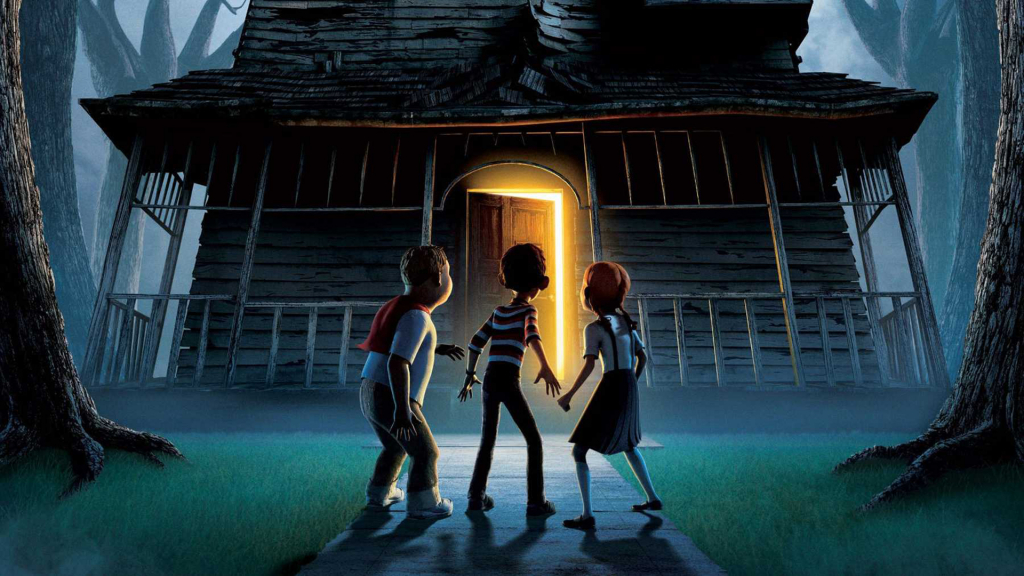 This film under Sony Pictures contains some crude humor and scary elements. Parental guidance is advised.
Monster House is an underrated classic in the mid-2000s about a young boy named DJ whose parents are out for the weekend for a dental convention. DJ is under the care of his babysitter Zee.
One of DJ's hobbies is to spy on his next-door neighbor Mr. Nebbercracker who scares away children trespassing on his property. One Day, DJ and his friend Chowder had to cross the neighbor's lawn after mislaying Chowder's basketball. Suddenly, Mr. Nebbercracker had to be rushed to the hospital after having a heart attack.
DJ and Chowder now have the chance to return to the house to retrieve the basketball and unveil Mr. Nebbercracker's secret. DJ and Chowder uncovered the heartbreaking secret of the haunted house and why it keeps on haunting children.
This film is not that deep, and there is some cheesy humor. However, its story, plot twist, and animation make Monster House a good light watch for early teens this Halloween season.
A house that never haunts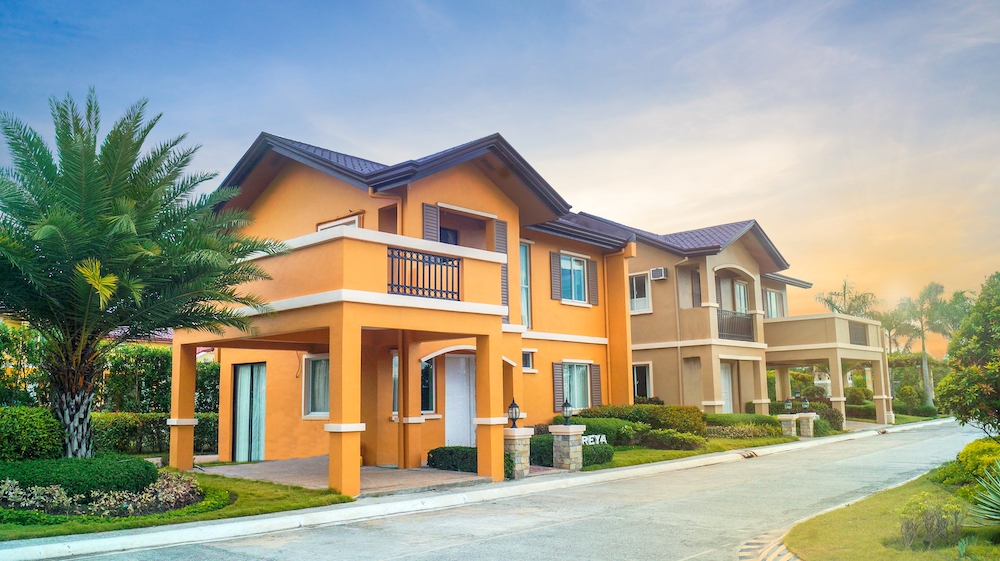 Unlike horror movies, there is no scary story or angry spirit inside a Camella house and lot. For over 45 years, Camella has been giving Filipinos their dream home. Unlike the Monster House, Camella house and lot packages are made so families can have beautiful memories for generations.
Camella has been the preferred real estate brand in the Philippines. For four decades, Camella has given 500,000 Filipinos their dream home in over 47 provinces and 149 key cities and provinces.
Regarding amenities, Camella projects have a basketball court, clubhouse, jogging areas, 24/7 security, roving guards, security cameras, and a high-perimeter fence inside a gated community. And when it comes to accessibility, Camella is strategically located near hospitals, schools, shopping malls, places of worship, and other essential establishments. Come Home to Camella today and have the best living experience.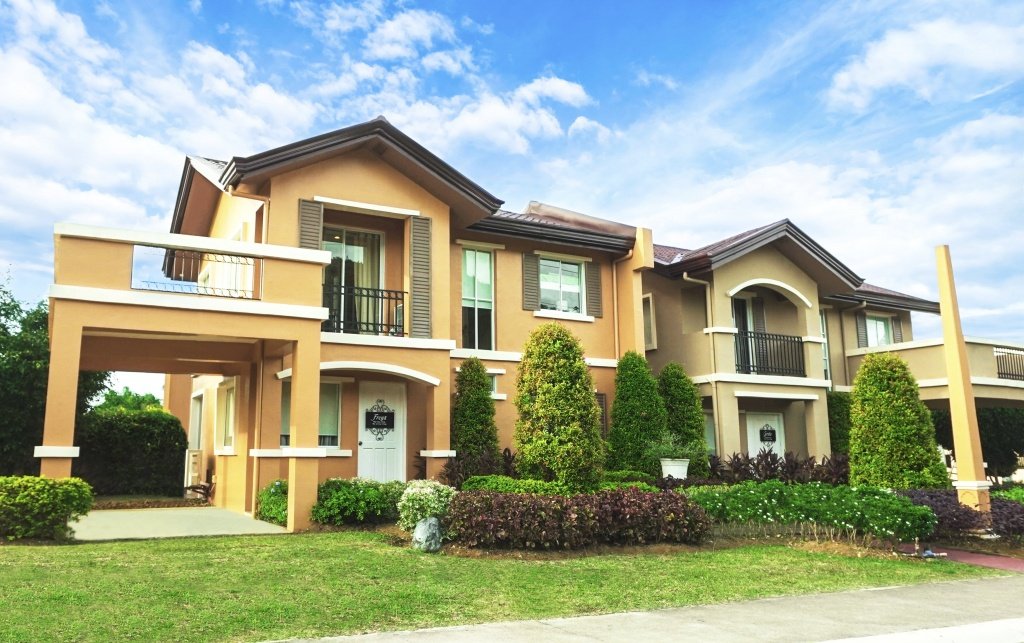 Check out our Houses for sale in the Philippines
Discover our house and lot for sale in the Philippines