Whether lockdown fears have prompted sleepless nights, days pent up with children have left you devastated, or self-isolation has simply left you feeling ceaselessly bored, it's safe to say we're all in need of a little self-care right now since we definitely missed coming to the spa.
So, since ultimate freedom is still on hold, what can you do on Friday night? An at-home spa earns our vote without a doubt.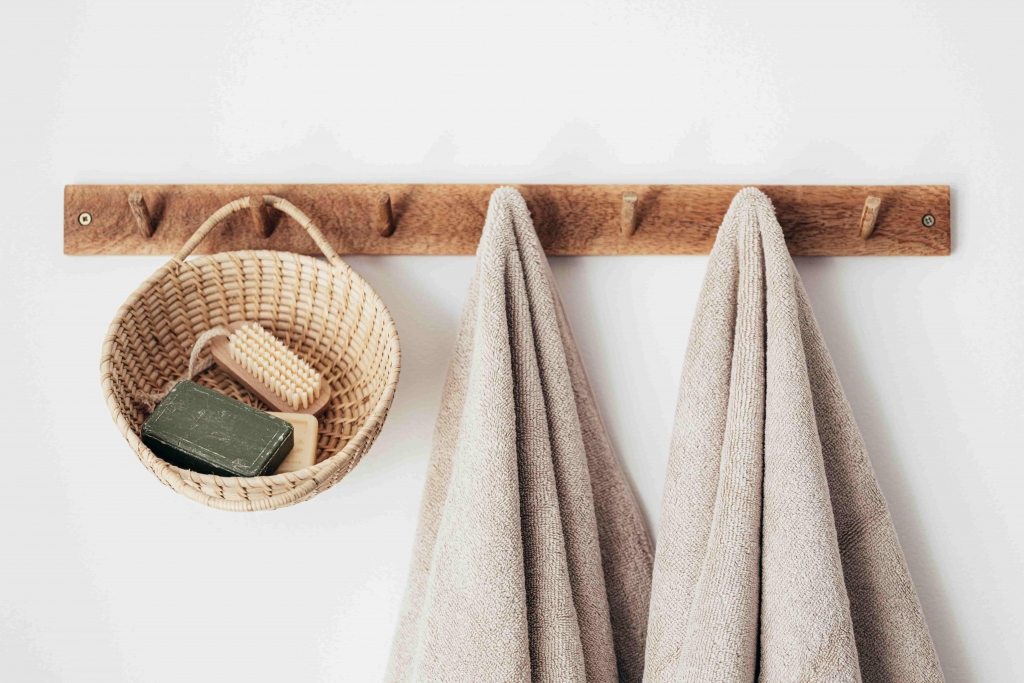 You may not be able to escape to a real-life getaway anytime soon, but with the appropriate pampering kit, you can turn a corner of your home into a makeshift spa, where you can indulge in DIY facials, skin-softening soaks, and a restful night's sleep.
See our comprehensive guide to putting together the best at-home spa experience, from establishing the mood to selecting products and tools that will rival a trip to the spa.
1. Light a scented candle
A spa's entryway always smells lovely – not overpowering (if done right), but just enough aroma in the air to induce relaxation.
The fastest technique to assist you slide into a more calm frame of mind at home is to burn a candle (or spritz a room spray). Choose one from a line with aromatherapy roots, and you'll be in good shape. If you're feeling emotional, grounding notes like cedarwood or sandalwood might help you reclaim your equilibrium. Having trouble falling asleep at night? Lavender has been shown in studies to aid in the onset of faster and deeper sleep. A rose-scented candle is always a good idea for pure luxury appeal.
Suggested Read: 13 Items You Need to Dispose before 2022
2. Use music to set the tone
The use of background music is critical. Silence can encourage your mind to fill up with jumbled ideas, but you don't want anything too overwhelming. Finding the ideal spa playlist, on the other hand, doesn't have to be difficult: simply go to Spotify or YouTube and search for "spa playlists."
3. Silence your mind
It's advisable to start unwinding with a herbal tea – or even a glass of fizz – in a different room before you start to keep the room as tranquil as possible. Sit without your phone for half an hour, or whatever long you feel you need, and simply begin to release and relax. You may even try using a meditation app. Enter your chosen spa area once you've felt more relaxed.
4. Improve your bathroom
Of course, a lengthy, hot soak should be included in any excellent at-home spa session, whether you prefer to read a good book or simply lie motionless and submerged for a while.
Options abound when it comes to elevating your bath from ordinary to extraordinary. Bath salts based on Epsom salts, which are high in magnesium, are fantastic for relieving muscle pain and preparing you for a good night's sleep, while a fragrant bubble bath provides both pampering and relaxing advantages. Choose a rich bath oil to leave your skin feeling smoother and more supple after your soak, and a body scrub to smooth rough heels and scaly elbows.
You don't have access to a bath? You don't have to miss out. Before you go into the shower, place a few drops of essential oil at the base of the cubicle; the steam will disperse the perfume. Even better, deeply nourishing shower oils will keep your skin moisturized right after you step out of the shower: simply apply the oil of your choice to your skin before stepping in.
5. Treat yourself to a facial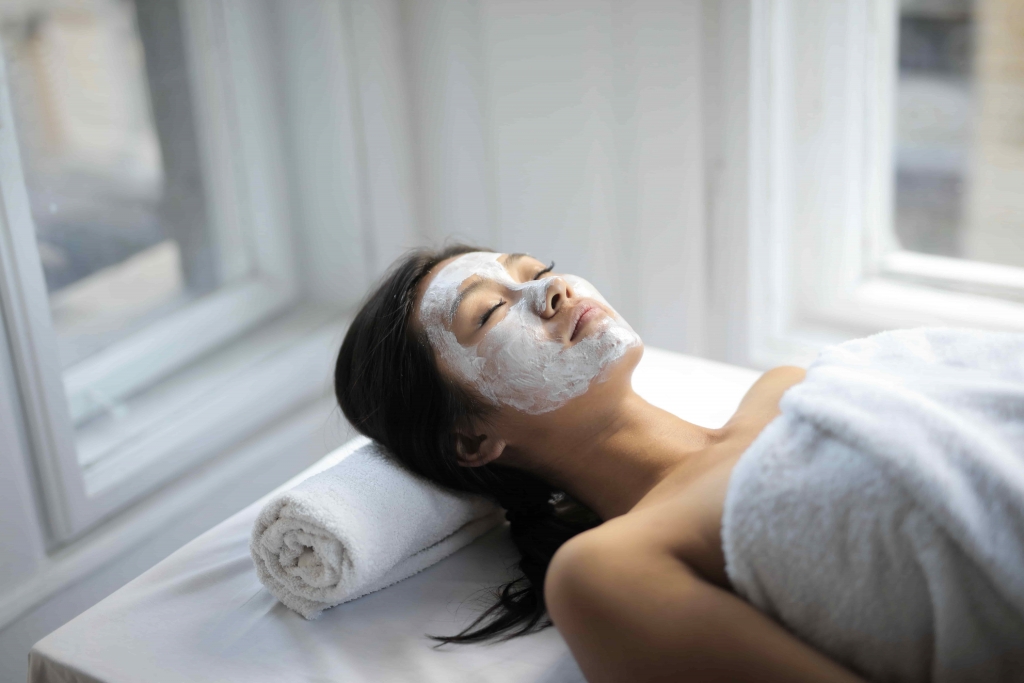 A good at-home facial will almost certainly be the highlight of your spa day, and today's top skincare products combine pampering with performance.
A scented balm cleanser will melt away stress as well as oil and filth, while a light exfoliant will leave your skin feeling fresh and ready for the main event: your face mask.
Choose a moisturizing face mask rich in hydrating ingredients, such as classic shea butter, natural plant oils, or moisture-magnet hyaluronic acid, for dry skin. Consider using a gel-textured exfoliating mask if you've spent too many hours inside. A charcoal-infused sheet mask will effectively decongest the skin. Look to the most recent invention for real salon-quality results: an oxygenating face mask inspired by professional treatments that restores a healthy glow to even the most stressed-out skin.
Suggested Read: Maximizing Sleep at Home
6. Facial massage mastery
If you want to address a specific skin issue, it's time to check into the plethora of at-home face tools and skin-tech gadgets that are already lining the (virtual) shelves. When rolled over your favorite face oil (particularly fresh from the fridge), a jade roller feels divine, while a massage device is designed to simulate the lifting properties of kneading facial massage. To relieve stress and promote lymphatic drainage, simply roll it from your chin to your cheekbones.
Invest in an LED-powered face gadget for serious facialist points. These ingenious instruments, which were previously exclusively available in salons, use different colours of light to address certain concerns — red light increases collagen production, blue light kills bacteria. They are, without a question, an investment, but the effects are quite astonishing.
7. Take care of your hair
Right now, we're all daydreaming about the day we'll be reunited with our hairstylist. While we can't hide those roots or clip those split ends (please don't use the kitchen scissors), a deep-conditioning mask will keep your hair in tip-top shape until the salon reopens. Apply it while waiting for your face mask to take effect, or leave it on overnight for maximum swish the next morning.
The long-loved argan oil mask is ideal for extra-dry hair, while the lavender offering impresses with its rich oil-infused mix and exquisite smell.
8. Make sure your skin is well moisturized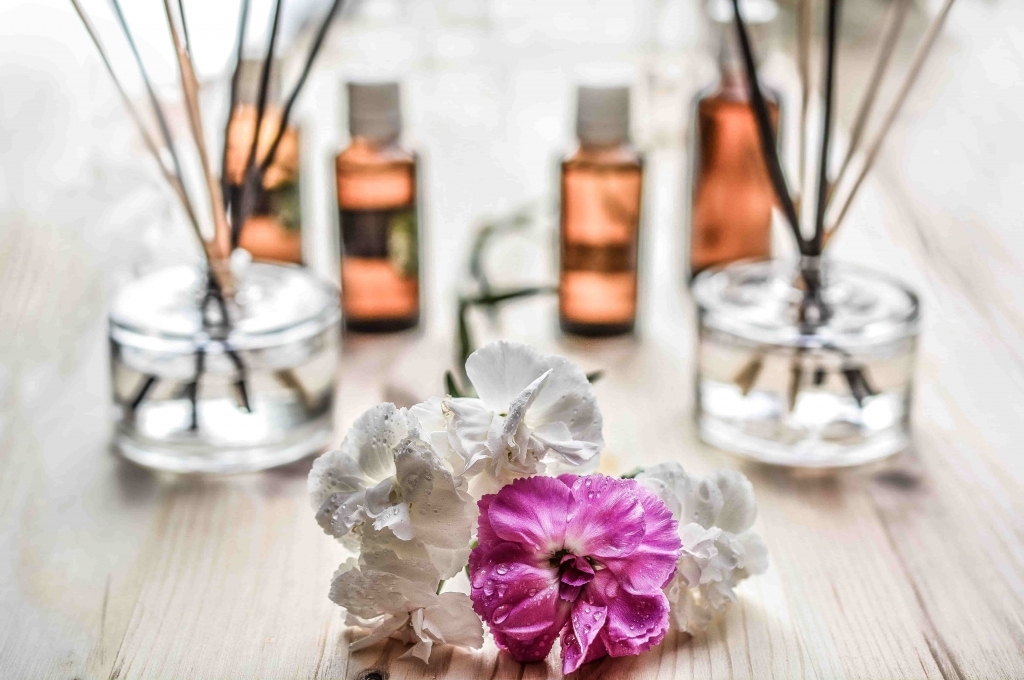 Finally, all good spa experiences should leave you with skin that is incredibly soft and nourished. Today's mega hydrators also have added benefits: chamomile-laced body lotion includes magnesium, which can help you sleep deeper and longer, while a body oil can help you feel calm and grounded as you drift off for what could be the best night's sleep of the year.
Suggested Read: Hobbies You Can Turn Into Earning Businesses